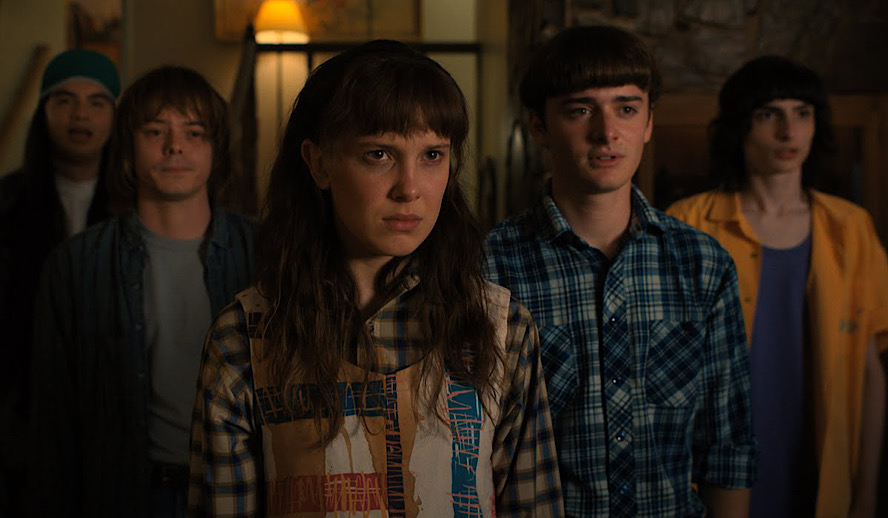 Photo: 'Stranger Things'
'Stranger Things' Season 4 Overview
Leaving us in shambles after the finale of season 3, one of Netflix's biggest hits – 'Stranger Things' – is back for a fourth heartbreak. Starting us off at the new Byers residence in the sunshine capital of the world – California, the season sets up an interesting dynamic between our characters as they try to overcome their physical separation. Throughout the installment, the story takes the viewer through feelings of abandonment, grief, suicidal ideation, PTSD (post-traumatic stress disorder), heartbreak, substance abuse, childhood trauma, and outright human-on-human abuse. Focusing on our characters' guilt, this season changes the childish points of view of previous seasons. For a recap of seasons one through three, click here! And don't fret, this analysis is season four spoiler free! 
Related Video: Full Commentary on 'Top Gun: Maverick': Tom Cruise, Val Kilmer, Jennifer Connelly, Miles Teller
Related video: 'Top Gun: Maverick' Full Premiere Reactions: Tom Cruise, Val Kilmer, Jennifer Connelly, Miles Teller
Related video: EVOLUTION: Every Tom Cruise Role From 1981 to 2021, All Performances Exceptionally Poignant
The Effect of Bullying on Teens 
According to studies conducted by the National Library of Medicine there is a strong correlation between suicide rates and involvement with bullying in children and teenagers. Additionally, according to the NLM, bullying increases the chances of developing depression and/or anxiety. 
In season four of 'Stranger Things', Eleven (portrayed by Millie Bobby Brown) faces hardships with bullying and harassment after transferring to a high school in California following her move with the Byers. This unwelcoming treatment begins to change her outlook on the world, and while she is far from suicidal ideation, she does begin to struggle with compulsive lying, as well as rage issues. Both of these responses are fairly common in children and teens that experience frequent bullying. Eleven lies about being friends with her bullies, about adjusting to her new environment, and generally anything about her life that she does not like. As stated by Pacific Teen Treatment, teens are prone to compulsive lying when dealing with an underlying mental health condition. This is frequently done by teens for reasons such as elevating their status and avoiding potential disappointment. Will (portrayed by Noah Schnapp) is quite unhappy with this development in Eleven's character, however, he does have an easier time at his new school. 
Related article: Why Queen Elizabeth II Is One Of The Greatest Monarchs | Her Majesty Queen Elizabeth II of United Queendom of Great Britain & Northern Ireland (Video Insight)
Limited Time Offer – FREE Subscription to The Hollywood Insider
Click here to read more on The Hollywood Insider's vision, values and mission statement here – Media has the responsibility to better our world – The Hollywood Insider fully focuses on substance and meaningful entertainment, against gossip and scandal, by combining entertainment, education, and philanthropy.
The show's commentary on bullying and teen mental health is actually quite effective. Among the reasons for the successful nature of the plotline is the lack of romanticization of harassment. Whereas many television shows and films utilize bullying as a tool to help traumatize a character in the audience's eyes, 'Stranger Things' chose to portray the "ugly" side of being a victim of peer harassment. As previously mentioned, Eleven develops anger issues and a compulsive lying problem as a result of the treatment she receives from her classmates. This is not a, so to speak, "aesthetically pleasing" consequence that can be utilized to romanticize mental health struggles. Instead, it shows how harassment can change a person for the worst. Within that the show changes perceptions of what it's like to be bullied, hopefully diffusing the strangely popular desire in teens to experience mental illness which stems from the romanticization of the condition in popular media.
Related article: A Tribute to Johnny Depp: The Actor and Musician Who Defined Range
Related video: EVOLUTION: Every Johnny Depp Role From 1984 to 2020, All Performances Exceptionally Poignant
Related article: A Tribute to the Hero & President Volodymyr Zelenskyy: Comedian/Actor, Ukraine's President and Heroic Leader
Survivor's Guilt 
Max Mayfield (portrayed by Sadie Sink) – a character introduced in the second season of the show – has become a large focal point for the plot in the past two seasons. Losing her stepbrother Billy (portrayed by Dacre Montgomery) in the finale of season 3, Max now spends her time isolating herself from her friends in an attempt to cope with her PTSD. As stated by FHE Health, in most cases self-isolation can act as self-preservation since traumatized individuals feel more secure from triggering events when withdrawn from friends and family. This trauma response in Max causes her to break off connections she had prior to Billy's death. She becomes irritable, shuts down, struggles with night terrors and flashbacks, and ultimately falls into suicidal ideation. This is a surprisingly heavy topic for a show such as 'Stranger Things' to tackle, however yet again it is done in a surprisingly tasteful manner – for the lack of a better descriptor. 
Related video: Full Premiere Reactions 'Doctor Strange in the Multiverse of Madness': Benedict Cumberbatch & Team
Related Video: OSCAR-NOMINATED – EXCLUSIVE: 'Dune' Full Commentary, Reactions, Making Of – Timothee Chalamet, Zendaya, Oscar Isaac
Related Video: OSCAR-NOMINATED – 'House of Gucci' Full Commentary & Behind the Scenes – Lady Gaga, Adam Driver, Jared Leto, Al Pacino
Over the course of the season, Max deals with immense amounts of survivor's guilt. Survivors' guilt is a kind of guilt that develops after a life-threatening situation. Some survivors feel guilty that they survived and not others. Some believe they could have done more to save another. Some feel guilty that someone died trying to save them. Max deals with the guilt associated with being unable to save Billy and with Billy giving up his life to save her and Eleven. According to VeryWell Mind, the symptoms of survivor's guilt can include nightmares, flashbacks, irritability, anxiety, and difficulty sleeping – all of which Max experiences during this installment. Ultimately she must face her darkest fears and figure out a way to get her life back. This is very reminiscent of the process that people with PTSD must go through in order to overcome their trauma. Often, for people with PTSD, it may feel as though something else has control over them and they may feel helpless and shunned. The process of digesting the trauma often heavily involves learning how to make your own choices all over again.
Related article: The Hollywood Insider's CEO Pritan Ambroase: "The Importance of Venice Film Festival as the Protector of Cinema"
Related article: The Masters of Cinema Archives: The Hollywood Insider Pays Tribute to 'La Vie En Rose', Exclusive Interview with Director Olivier Dahan
Related article: – Want GUARANTEED SUCCESS? Remove these ten words from your vocabulary| Transform your life INSTANTLY
Substance Reliance 
After the Byers' move to California, Jonathan (portrayed by Charlie Heaton) had taken to staying high off cannabis every day. A lot of the time, complex trauma can indeed lead to substance abuse. According to the National Child Traumatic Stress Network, approximately 70% of adolescents receiving treatment for drug or alcohol dependencies reported a history of trauma exposure. In this installment, the dependency was used more as comic relief rather than for the purpose of commentary. However, there was still a presence of a cause-and-effect relationship between Jonathan's new pastime and the trauma he'd experienced over the course of the previous three seasons. A lot of the time, substances help people forget their traumas, quiet flashbacks, or deal with inner conflicts by diverting the user's attention to other places. This is precisely Jonathan's reasoning for smoking marijuana. His trauma goes wildly underrecognized within the series, however, this season does make an effort to show the consequences of everything that he's been through. 
Related article: EVOLUTION: Every Henry Cavill Role From 2001 to 2021, All Performances Exceptionally Poignant
Related article: EVOLUTION: Every Chris Evans Role From 1997 to 2020, All Performances Exceptionally Poignant
Related article: #metoo Revolution: Powerful Questions That Need Answers
Related article: FACT-CHECKED Series: Timothee Chalamet and 32 Facts about The Young Superstar
Final Thoughts
It is easy to say that season four did a wonderful job at diving deeper into the psychological elements that have driven the show since the very first season. It should not be taken for granted that 'Stranger Things' made a genuine effort to do everything except romanticize mental health struggles. In fact, the season was actually frightening regarding the reality of mental illness. However, it was not done in a way that stigmatizes struggling with mental health. Season four was genuinely solid representation and commentary. Surprisingly effective in its cause of understanding guilt, this installment is worth a watch!  
By Micha Jones
Click here to read The Hollywood Insider's CEO Pritan Ambroase's love letter to Cinema, TV and Media. An excerpt from the love letter: The Hollywood Insider's CEO/editor-in-chief Pritan Ambroase affirms, "We have the space and time for all your stories, no matter who/what/where you are. Media/Cinema/TV have a responsibility to better the world and The Hollywood Insider will continue to do so. Talent, diversity and authenticity matter in Cinema/TV, media and storytelling. In fact, I reckon that we should announce "talent-diversity-authenticity-storytelling-Cinema-Oscars-Academy-Awards" as synonyms of each other. We show respect to talent and stories regardless of their skin color, race, gender, sexuality, religion, nationality, etc., thus allowing authenticity into this system just by something as simple as accepting and showing respect to the human species' factual diversity. We become greater just by respecting and appreciating talent in all its shapes, sizes, and forms. Award winners, which includes nominees, must be chosen on the greatness of their talent ALONE.
I am sure I am speaking for a multitude of Cinema lovers all over the world when I speak of the following sentiments that this medium of art has blessed me with. Cinema taught me about our world, at times in English and at times through the beautiful one-inch bar of subtitles. I learned from the stories in the global movies that we are all alike across all borders. Remember that one of the best symbols of many great civilizations and their prosperity has been the art they have left behind. This art can be in the form of paintings, sculptures, architecture, writings, inventions, etc. For our modern society, Cinema happens to be one of them. Cinema is more than just a form of entertainment, it is an integral part of society. I love the world uniting, be it for Cinema, TV. media, art, fashion, sport, etc. Please keep this going full speed."
More Interesting Stories From The Hollywood Insider
– Want GUARANTEED SUCCESS? Remove these ten words from your vocabulary| Transform your life INSTANTLY
– A Tribute to Martin Scorsese: A Complete Analysis of the Life and Career of the Man Who Lives and Breathes Cinema 
– Do you know the hidden messages in 'Call Me By Your Name'? Find out behind the scenes facts in the full commentary and In-depth analysis of the cinematic masterpiece
– A Tribute To The Academy Awards: All Best Actor/Actress Speeches From The Beginning Of Oscars 1929-2019 | From Rami Malek, Leonardo DiCaprio To Denzel Washington, Halle Berry & Beyond | From Olivia Colman, Meryl Streep To Bette Davis & Beyond
– In the 32nd Year Of His Career, Keanu Reeves' Face Continues To Reign After Launching Movies Earning Over $4.3 Billion In Total – "John Wick", "Toy Story 4", "Matrix", And Many More
Stranger things, Stranger things, Stranger things, Stranger things, Stranger things, Stranger things, Stranger things, Stranger things, Stranger things, Stranger things, Stranger things, Stranger things, Stranger things, Stranger things, Stranger things, Stranger things, Stranger things, Stranger things, Stranger things, Stranger things, Stranger things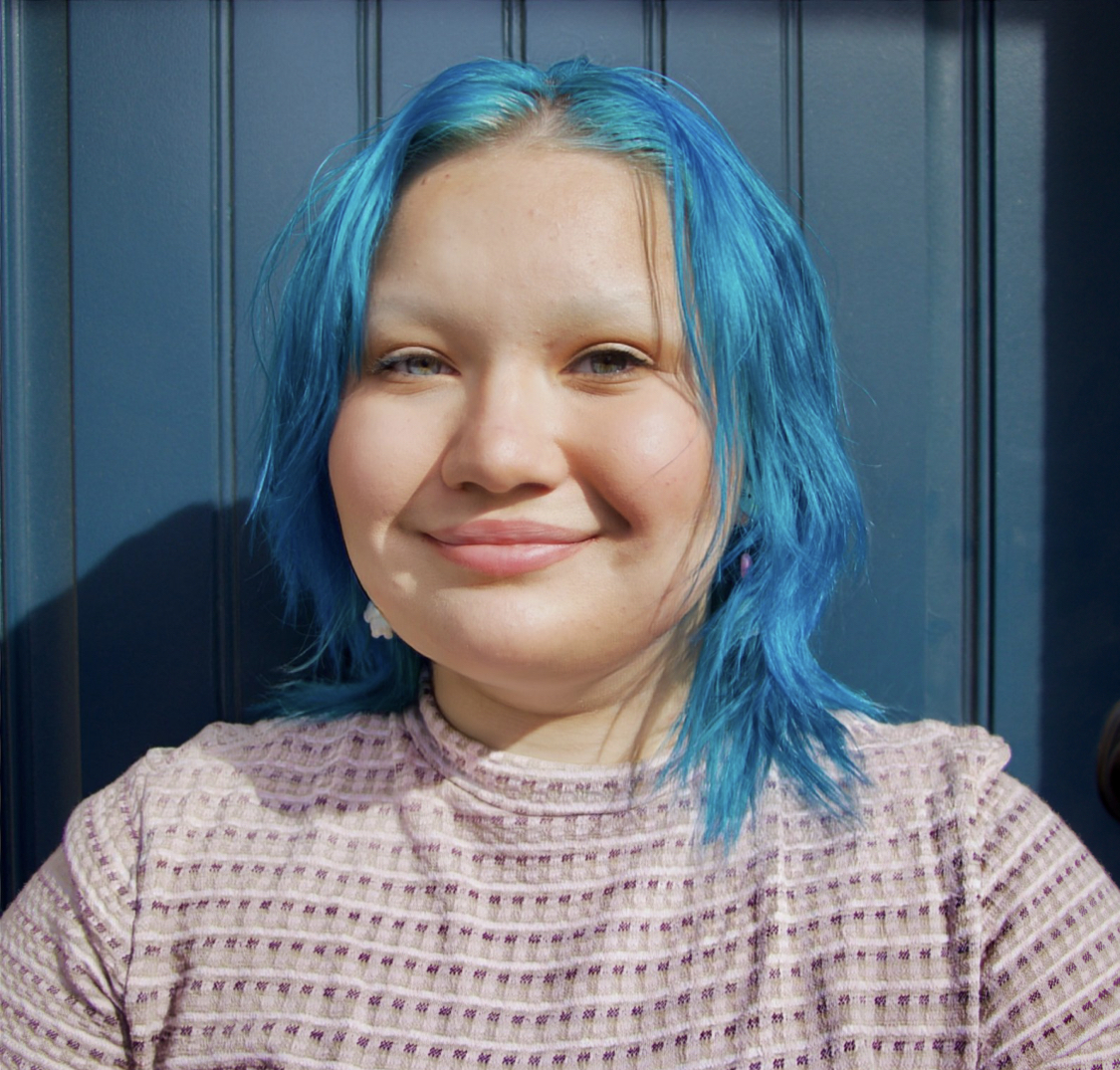 Micha Jones is a writer and aspiring television producer who is dedicated to education and equity. Writing review and feature articles for The Hollywood Insider, they focus on the ways in which media can tell marginalized stories. Through reflecting on the portrayal of social and environmental issues in TV and film, Micha aims to make positive changes in the entertainment industry. Micha's work often carries The Hollywood Insider's signature "mic-drop" perspectives and makes an effort to tell educational and socially progressive stories. They strongly believe in accurate representation in film and emphasize the power of the community.