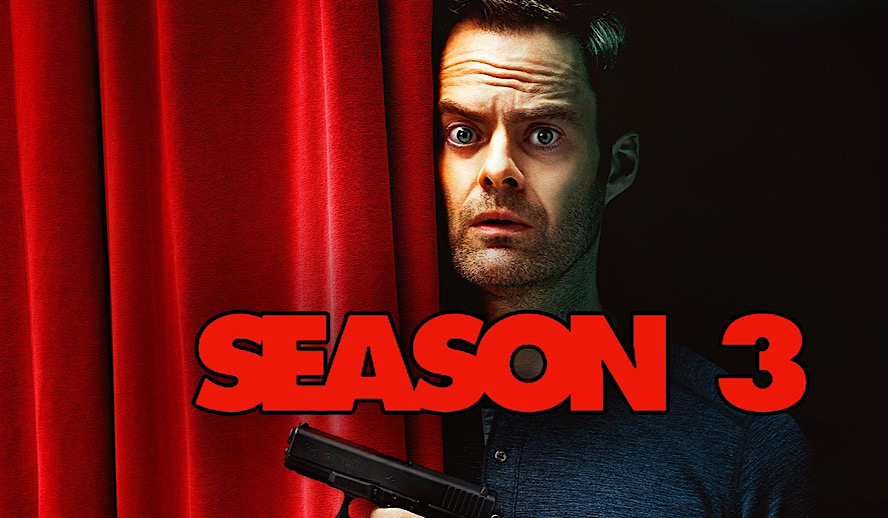 Photo: 'Barry' Season 3
'Barry' is an American dark comedy crime drama series created by Bill Hader and Alec Berg that premiered on HBO on March 25, 2018. Hader stars as Barry Berkman, a hitman from Cleveland, who travels to Los Angeles for his next hit but finds himself joining an acting class taught by Gene Cousineau (Henry Winkler) and meets Sally Reed (Sarah Goldberg), an aspiring actress. Then he begins to question his job as a hitman as he deals with his criminal associates, Monroe Fuches (Stephen Root) and NoHo Hank (Anthony Carrigan). The show has received critical acclaim, with most of its praise going towards writing, humor, characters, and performances, and has received 30 Primetime Emmy Award Nominations. Hader has won Outstanding Lead Actor in a Comedy Series twice, while Winkler won Outstanding Supporting Actor in a Comedy Series for his performance in season one.
Related article: OSCAR-NOMINATED – EXCLUSIVE: 'Dune' Full Commentary, Reactions, Making Of – Timothee Chalamet, Zendaya, Oscar Isaac
Related article: OSCAR-NOMINATED – 'House of Gucci' Full Commentary & Behind the Scenes – Lady Gaga, Adam Driver, Jared Leto, Al Pacino
'Barry' – The Duality of the Show
One thing this show does amazing at is balancing comedy and drama, 'Barry' knows when to make a situation funny and when it's time to be serious. I think it's important that the show balances the two because there isn't a moment in the show where an important scene is ruined by a character making a joke. It makes the show so much more enjoyable to watch because you're getting the best of both worlds. The drama and the comedy are both really good and it's important to balance them because it can be so easy for this show to downplay the drama and focus on the comedy. 'Barry' makes me want more shows that bring comedy and drama to the table because it's more fun to watch over and over again.
Bill Hader's character Barry Berkman is so great and lovable because you just want the best for him but he can't get away from the hitman life no matter how hard he tries. Berkman lives a double life as an "actor" and a hitman, they start to bleed into each other as people in Berkman's actor life start figuring out who he truly is. Also, I put the actor into quotes because Berkman isn't a good one, he is only good when he taps into the problems that trouble him in his hitman life, which leads to some amazing performances by Hader. I like how complicated Berkman's life is because there isn't a simple solution to his problems due to him living a double life and the hitman's life is always there to drag him back in.
Related article: #metoo Revolution: Powerful Questions That Need Answers
Related article: FACT-CHECKED Series: Timothee Chalamet and 32 Facts about The Young Superstar
Recap of Season One
Before getting into the recap, each season has eight episodes and the running time for each episode is between 25 to 35 minutes, therefore, this show is easy to catch up on before season three releases. Season one episode titles are labeled as chapters and the first episode is titled "Chapter One: Make Your Mark" and it introduces us to the main characters of the show, this is the beginning of Berkman starting to live his double life because he becomes infatuated with actress Sally Reed and he introduces himself as Barry Block to the acting class. His next hit is what leads him to the acting class, Berkman was asked to perform a hit for Chechen mob boss Goran Pazar (Glenn Fleshler) because the target, Ryan, was sleeping with his wife.
Related article: All Best Actor/Actress Speeches From The Beginning Of Oscars 1929-2019 | Hollywood Insider
Related article: EVOLUTION: Every Henry Cavill Role From 2001 to 2021, All Performances Exceptionally Poignant
Related article: EVOLUTION: Every Chris Evans Role From 1997 to 2020, All Performances Exceptionally Poignant
Related article: 'In the Heights' Full Commentary & Behind the Scenes +  Reactions – Lin Manuel Miranda, John M. Chu
However, when Berkman fails to kill the target the Chechens step in and it leads to a shootout between the two when Berkaman discovers the target is already dead. Berkman flees the scene after shooting the Chechens but is unaware of the lipstick camera left by NoHo Hank filming the whole thing. This leads to "Chapter Two: Use It", where the LAPD detectives discover the lipstick camera but don't understand how it works meanwhile, Berkman and Fuchs are kidnapped by the Chechens and Berkman reluctantly agrees to another hit to save Fuches. Gene tells the class of Ryan's murder and the students plan a memorial service for him. During the service, Ryan's father delivers an emotional speech that significantly impacts Barry because he's never seen the grief and pain of the victim's families. At the end of the episode, he walks Sally home and she expresses a desire to have sex with him, he declines and runs off but from afar a Chechen takes pictures of Sally.
Related article: MUST WATCH – The Hollywood Insider's CEO Pritan Ambroase's Love Letter to Black Lives Matter – VIDEO
Subscribe to The Hollywood Insider's YouTube Channel, by clicking here.
In "Chapter Three: Make the Unsafe Choice", Berkman is ready to kill the Chechens' next target Paco but is told to wait by NoHo Hank. LAPD detectives Janice Moss (Paula Newsome) and John Loach (John Pirruccello) learn about Ryan's connection to Goran and begin to question Gene's students. Berkman prepares to take out Paco but is interrupted by a phone call from Sally, who vents to him about her problems and begs him to come over therefore he has strangled Paco to death because he missed his chance to take him out with a rifle. After that, Berkman goes over to Sally's house and has sex with her then daydreams about their life together.
Then in "Chapter Four: Commit.. to YOU", Berkman reconnects with an old military friend and Fuches gives Berkman his next job to raid a Bolivian stash house but Berkman backs out because he believes it's too dangerous. Meanwhile, Detective Moss meets up with Gene at a restaurant expecting to get more information about the case but she realizes it's a date and decides to stay anyway. Police Techs unlock the lipstick camera and show Berkman's obscured silhouette then Berkman invites his Marine friends to a party and has an uncomfortable confrontation with Sally. The episode ends with one of the Marines, Taylor, finding out about the stash house raid and wanting in.
Related article: Why Queen Elizabeth II Is One Of The Greatest Monarchs | Her Majesty Queen Elizabeth II of United Queendom of Great Britain & Northern Ireland (Video Insight)
Limited Time Offer – FREE Subscription to The Hollywood Insider
Click here to read more on The Hollywood Insider's vision, values and mission statement here – Media has the responsibility to better our world – The Hollywood Insider fully focuses on substance and meaningful entertainment, against gossip and scandal, by combining entertainment, education, and philanthropy.
"Chapter Five: Do Your Job" marks the turning point in the season because Detective Moss returns to the acting class and re-interviews three men including Berkman, who can match the unrecognizable figure on the lipstick camera. Berkman provides an alibi with the help of Fuches and Fuches tells him to kill Taylor once the raid is done, Berkman reluctantly agrees despite having doubts about killing a fellow Marine. That night Berkman and Tyler successfully raided the Bolivia stash house, with Taylor doing most of the killing and even saving Berkman's life. The next morning, Berkman meets with Fuches and he is happy to see Berkman alive but then Tyler joins them, revealing that Berkman didn't follow Fuches' advice. Then to sum up the rest of season one, Fuches wants Taylor dead because he already knows too much then Detective Moss runs into one of the Chechens at the acting school which ends in a shootout with the result of Moss killing the Chechen.
To Berkman's surprise, Taylor arrives with the two other Marines, Chris and Vaughn wanting to help him bum-rush a Bolivian airstrip with the result of Taylor recklessly driving to the airstrip, which ends up with Taylor and Vaughn being shot dead by the Bolivians. Berkman and Chris are the only survivors and Chris is shaken by the events, in an act of self-preservation Berkman kills Chris and has an emotional breakdown during the acting class Shakespeare night. After that, Berkman tells Fuches that he's done being a hitman then Fuches gets told by Goran that he should be killed, NoHo Hank alerts Berkman of Goran's plan and he kills Goran and his gang. This leads to Hank taking over leadership of the Chechens and organizing with the Bolivians.
Related article: OSCAR-NOMINATED – 'Belfast' Full Commentary & BTS – Jamie Dornan, Caitriona Balfe, Judi Dench
Related article: OSCAR-NOMINATED – 'West Side Story' Full Commentary – Rita Moreno, Steven Spielberg, Rachel Zegler
Related article: OSCAR-NOMINATED – 'No Time to Die' Full Commentary, Behind the Scenes & Reactions, Daniel Craig, Rami Malek, Bond
The LAPD discovers Berkman's massacre of Goran and his gang and then concludes that the Bolivians were responsible, therefore Berkman rejoins the acting class and starts a relationship with Sally. Gene invites Moss, Berkman, and Sally to his country home and Moss becomes suspicious of Berkman after he reveals his stage name "Barry Block". Her suspicious gets confirmed when she discovers a link between Taylor, Chris, and Vaughn, Berkman begs her not to bring him in but Moss refuses, they aim their guns at one another then shots ring out, the last scene is Berkman returning to bed with Sally and saying that his life of crime is over starting then.
Related article: The Hollywood Insider's CEO Pritan Ambroase: "The Importance of Venice Film Festival as the Protector of Cinema"
Related article: The Masters of Cinema Archives: The Hollywood Insider Pays Tribute to 'La Vie En Rose', Exclusive Interview with Director Olivier Dahan
Related article: – Want GUARANTEED SUCCESS? Remove these ten words from your vocabulary| Transform your life INSTANTLY
Recap of Season Two
This recap is not going to be as in-depth as season one because a lot more is happening in this season. After killing Moss, Berkman is trying to focus on his acting career and vows not to kill anyone else, unfortunately, Hank attempts to hire Berkman to kill the Burmese gang leader for trying to get into the alliance with the Bolivians.
Fuches also attempts to lure Berkman back into the hitman business, meanwhile, Gene is trying to recover from Moss' death and Sally is trying to recover from past relationship trauma by telling her story through a live showcase. Throughout the season, Berkman and Fuches' relationship turns sour as the season finale has vengeful Fuches lead Gene to Moss' dead body and whisper something in his ear. Sally has a successful showcase and Berkman can't escape his past because while trying to kill Fuches for revealing Moss' body to Gene, he ends up killing Bolivian, Burmese, and Chechnyan gang members, starting with the head of the Burmese gang. Fuches manages to escape the bloodshed and season 2 ends with Gene realizing that Fuches whispered that Berkman killed Moss. 
Season Three of 'Barry' is set to release on April 24th, 2022 on HBO. 
Cast: Bill Hader, Stephen Root, Sarah Goldberg, Glenn Fleshler, Anthony Carrigan, Henry Winkler, Sarah Burns, John Pirruccello, Paula Newsome
Created By: Alec Burg and Bill Hader | Producers: Liz Starnoff, Emily Heller, Sarah Solemani, Ben Smith, Kris Baucom, Megan Murphy, Amy Solomon, Julie Camino, Jason Kim, Duffy Boudreau, Artūrs Rūsis, Davin Michaels 
By 
Click here to read The Hollywood Insider's CEO Pritan Ambroase's love letter to Cinema, TV and Media. An excerpt from the love letter: The Hollywood Insider's CEO/editor-in-chief Pritan Ambroase affirms, "We have the space and time for all your stories, no matter who/what/where you are. Media/Cinema/TV have a responsibility to better the world and The Hollywood Insider will continue to do so. Talent, diversity and authenticity matter in Cinema/TV, media and storytelling. In fact, I reckon that we should announce "talent-diversity-authenticity-storytelling-Cinema-Oscars-Academy-Awards" as synonyms of each other. We show respect to talent and stories regardless of their skin color, race, gender, sexuality, religion, nationality, etc., thus allowing authenticity into this system just by something as simple as accepting and showing respect to the human species' factual diversity. We become greater just by respecting and appreciating talent in all its shapes, sizes, and forms. Award winners, which includes nominees, must be chosen on the greatness of their talent ALONE.
I am sure I am speaking for a multitude of Cinema lovers all over the world when I speak of the following sentiments that this medium of art has blessed me with. Cinema taught me about our world, at times in English and at times through the beautiful one-inch bar of subtitles. I learned from the stories in the global movies that we are all alike across all borders. Remember that one of the best symbols of many great civilizations and their prosperity has been the art they have left behind. This art can be in the form of paintings, sculptures, architecture, writings, inventions, etc. For our modern society, Cinema happens to be one of them. Cinema is more than just a form of entertainment, it is an integral part of society. I love the world uniting, be it for Cinema, TV. media, art, fashion, sport, etc. Please keep this going full speed."
More Interesting Stories From The Hollywood Insider
– Want GUARANTEED SUCCESS? Remove these ten words from your vocabulary| Transform your life INSTANTLY
– A Tribute to Martin Scorsese: A Complete Analysis of the Life and Career of the Man Who Lives and Breathes Cinema 
– Do you know the hidden messages in 'Call Me By Your Name'? Find out behind the scenes facts in the full commentary and In-depth analysis of the cinematic masterpiece
– A Tribute To The Academy Awards: All Best Actor/Actress Speeches From The Beginning Of Oscars 1929-2019 | From Rami Malek, Leonardo DiCaprio To Denzel Washington, Halle Berry & Beyond | From Olivia Colman, Meryl Streep To Bette Davis & Beyond
– In the 32nd Year Of His Career, Keanu Reeves' Face Continues To Reign After Launching Movies Earning Over $4.3 Billion In Total – "John Wick", "Toy Story 4", "Matrix", And Many More
barry, barry, barry, barry, barry, barry, barry, barry, barry, barry, barry, barry, barry, barry, barry, barry, barry, barry, barry, barry, barry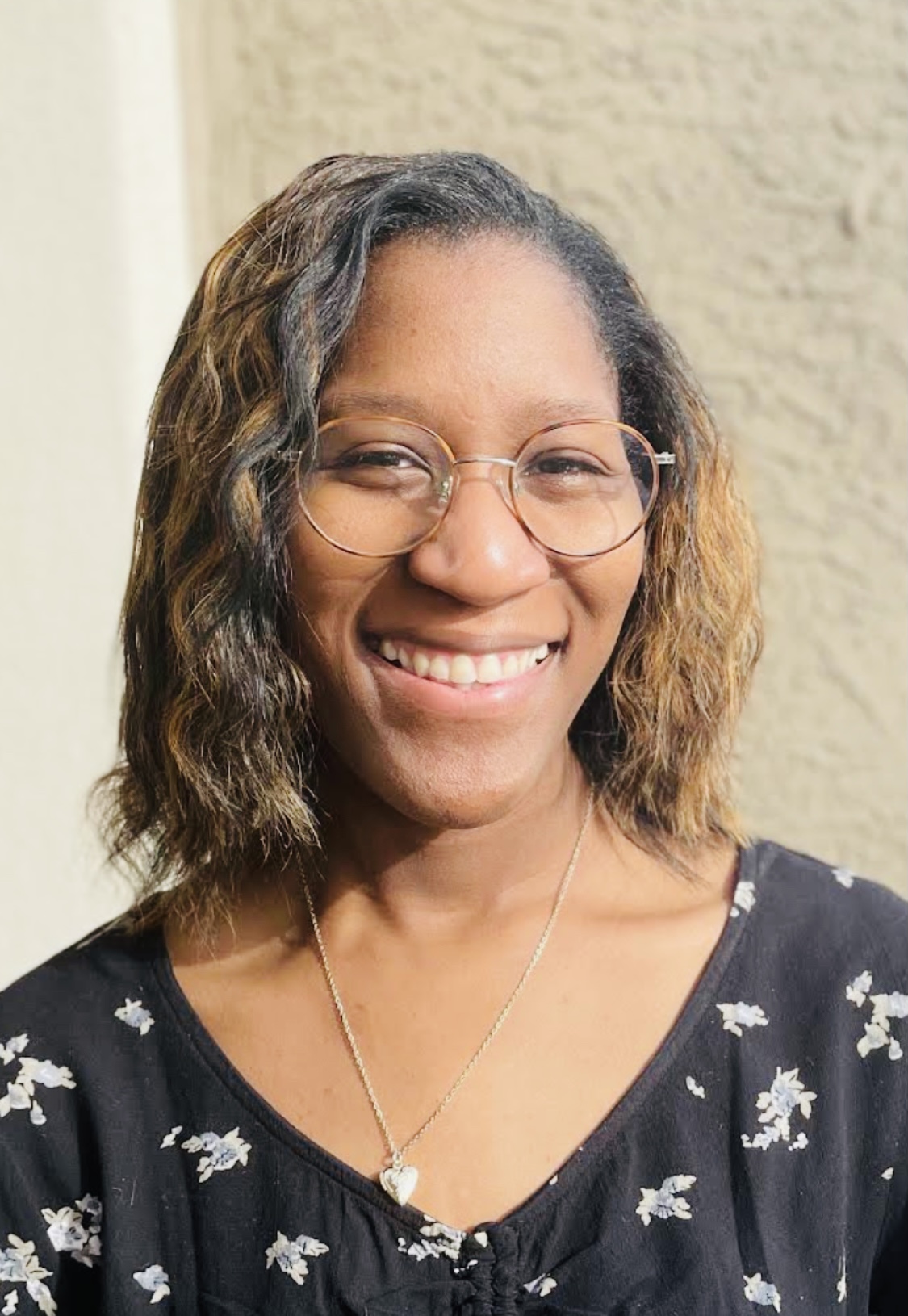 Ayana
Hamilton is an entertainment journalist.
Ayana
 is passionate about writing factual and reliable stories for readers because she knows how fast rumors can spread. She also loves talking about trends and pop culture in her podcast 'Dog Happy Hour with 
Ayana
'. Her favorite thing to write and talk about is current issues in the entertainment industry.