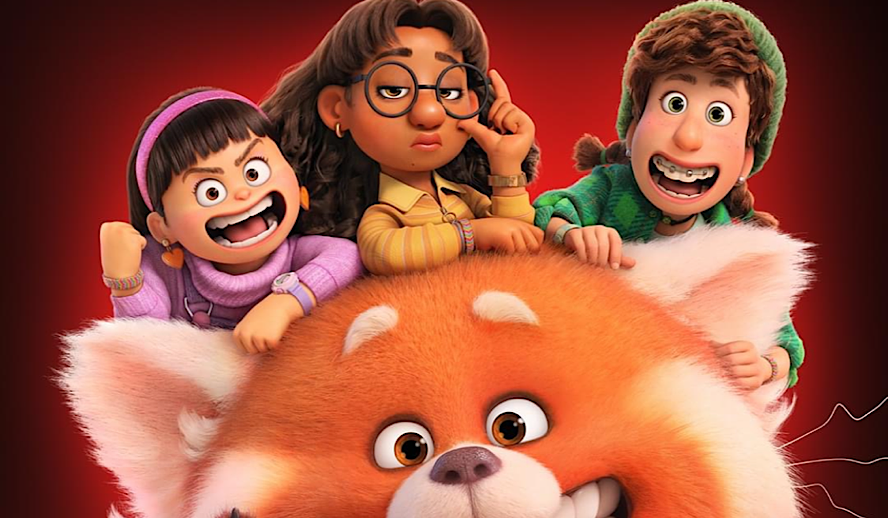 Photo: 'Turning Red' 
Overview 
Released on March 11th, 'Turning Red' quickly became a fan favorite on the popular streaming platform – Disney+. Following the story of a 13-year-old girl, Meilin Lee (voiced by Rosalie Chiang), this film finds a way to dive into complicated topics such as generational trauma, family relationships, and even coming of age in a wholesome and comical manner. It is hard to watch 'Turning Red' without finding a character to relate to, even if it's not Mei. For a lot of parents watching the film with their kids, Mei's parents are surely relatable, just as Mei is for younger audiences. This characteristic does an incredible job at helping the film to reveal the parts of ourselves that we are so used to denying or even actively hiding. Of course, 'Turning Red' can easily be enjoyed as a simple cartoon. However, for those looking to gain a deeper appreciation: beware, spoilers ahead!
Related article: OSCAR-NOMINATED – EXCLUSIVE: 'Dune' Full Commentary, Reactions, Making Of – Timothee Chalamet, Zendaya, Oscar Isaac
Related article: OSCAR-NOMINATED – 'House of Gucci' Full Commentary & Behind the Scenes – Lady Gaga, Adam Driver, Jared Leto, Al Pacino
Related article: OSCAR-NOMINATED – 'Belfast' Full Commentary & BTS – Jamie Dornan, Caitriona Balfe, Judi Dench
'Turning Red': Honor Your Parents 
The film starts off by introducing the audience to Mei's number one rule: "honor your parents, they are the supreme beings that gave you life". Right off the bat, the viewer can tell that this family environment is slightly obsessive. This doesn't necessarily mean that it's unhealthy, however, we do begin to see themes that will evolve later on in the plot. 
Mei loves her family, she adores them. Doing every little thing her parents ask of her, she thrives off of the validation she gets in the academic setting and at home. Working with her mother at their family-owned temple, she often ditches her friends to take care of her duties. This happens so often that Mei's friends state that they believe she is brainwashed. 
Despite this, Mei believes that she is fully her own person, stating that she makes her own moves. Though she adds "some of my moves are also hers" – when talking about her mother (voiced by Sandra Oh). A profound portion of Mei's identity is based entirely on her parents. Now, this could mean several things, depending on who is watching the movie and how they choose to interpret it. For some, this may mean that Mei's parents have been stable and strong role models. For others, this may mean that Mei's parents unintentionally taught her that they know best, no matter what. These two paths are drastically different, the former being healthy and balanced, while the ladder can quickly become toxic if handled incorrectly.
Related article: All Best Actor/Actress Speeches From The Beginning Of Oscars 1929-2019 | Hollywood Insider
Related article: EVOLUTION: Every Henry Cavill Role From 2001 to 2021, All Performances Exceptionally Poignant
Related article: EVOLUTION: Every Chris Evans Role From 1997 to 2020, All Performances Exceptionally Poignant
Related article: 'In the Heights' Full Commentary & Behind the Scenes +  Reactions – Lin Manuel Miranda, John M. Chu
Either way, Mei believes that her parents can do no wrong and deserve nothing less than above and beyond her best. From perfect grades, to perfect behavior, and unmatched loyalty to top it off, Mei offers her parents an unbelievable amount of energy and dedication. Of course, this energy is reciprocated by her parents, who are depicted as providing for Mei's every want and need. Though it's important to remember that this sort of relationship is more appropriate for peers, rather than family. Meaning that in a balanced family environment, the parents do carry more responsibility. This is not to criticize the family dynamic in 'Turning Red', instead, the primary purpose of this section is to shine a light onto the ways in which generational trauma can lead to parents having unreasonable expectations for their children. 
Oftentimes, when an individual who was raised in an environment that perpetuated the generational trauma pertaining to that family grows up and has their own children, they will attempt to give their child the life that they never had. Though sometimes, these individuals will also neglect to see their child as their own person, instead of an extension of themselves. This can lead to the parent treating their child like they would treat themselves, which is often unhealthy and can lead to an exceptional lack of boundaries.
This is demonstrated in 'Turning Red' when Ming (Mei's mother) provides Mei with a nurturing and gentle environment to grow up in, rather than the strict and firm environment that she was raised in. However, Ming also treats Mei as a "mini me", expecting her to behave in the same manner that she would. This leads to a treatment that is age-inappropriate for Mei. At just 13, Ming expects Mei to act like an adult and carry adult responsibilities. Of course, Mei is happy to do just that, though she misses out on a variety of different activities that are popular with kids her age, in favor of abiding by Ming's expectations. 
Related article: #metoo Revolution: Powerful Questions That Need Answers
Related article: FACT-CHECKED Series: Timothee Chalamet and 32 Facts about The Young Superstar
Unleash the Panda
After developing a crush on a local teenage convenience store clerk, Mei draws some sketches in her notebook of her with him. Upon discovering this notebook, Ming drives Mei down to the store and confronts the clerk in front of kids from Mei's school. As everyone in the store laughs hysterically, Mei feels like falling through the ground. When she and her mother get home, Mei climbs into bed and screams into a pillow. The audience then witnesses a montage of Mei trying to cope with the profound embarrassment that she just experienced. During this montage, Mei comes up to the mirror and slaps herself across the face, yelling out "you are her pride and joy, so act like it" – referring to her mother once more. This small moment reveals how much pressure she puts on herself to impress her mother. 
Later that night, Mei struggles with a nightmare about her ancestor, Sun Yee (the guardian of red pandas). When she wakes up, and looks in the mirror, she is greeted by a fluffy orange animal instead of her regular reflection. Understandably, she panics. Though soon enough, she discovers that the panda only comes out when she experiences intense emotions. Following that logic, Mei elects to keep her cool and go to school. However, after a series of rather embarrassing events, the panda returns. This leads to Mei wrecking her home and being discovered in panda form by her parents. 
Related article: MUST WATCH – The Hollywood Insider's CEO Pritan Ambroase's Love Letter to Black Lives Matter – VIDEO
Subscribe to The Hollywood Insider's YouTube Channel, by clicking here.
The Lee family enters the altar room of Sun Yee, and Ming reveals the history of this panda "curse". We find out that during wartime, Lee's ancestor – Sun Yee – asked the Gods to turn her into a red panda so that she could protect her daughters. When her daughters came of age, she passed what she thought was a blessing down to them. Since then, every woman in the family has become a panda when she came of age. Mei is infuriated by this, believing that Sun Yee cursed her bloodline because of her wartime trauma. However, her mother lets her know that the panda spirit can be banished into an object and Mei could be "cured". This news relieves the girl to an extent. Although the red moon, during which the ritual can be performed, is a whole month away. 
Popular Panda
As time passes and Mei learns to control the panda, she discovers that kids at her school are willing to pay to take pictures with the fuzzy creature. She and her friends band together to arrange panda photoshoots, merchandise, and even parties so that they can earn enough money to buy tickets to see their favorite boy band. This scheme lasts about three weeks, leaving the girls with enough money for three tickets. Mei also grows an attachment to her panda form, leading her to question whether or not she wants to go through with the banishing ritual. 
Related article: Why Queen Elizabeth II Is One Of The Greatest Monarchs | Her Majesty Queen Elizabeth II of United Queendom of Great Britain & Northern Ireland (Video Insight)
Limited Time Offer – FREE Subscription to The Hollywood Insider
Click here to read more on The Hollywood Insider's vision, values and mission statement here – Media has the responsibility to better our world – The Hollywood Insider fully focuses on substance and meaningful entertainment, against gossip and scandal, by combining entertainment, education, and philanthropy.
The Ritual 
The trouble is, the ritual and the concert are on the same day. The ritual commences, and Mei finds herself in a magical bamboo forest where she meets the spirit of Sun Yee. The spirit opens a portal for Mei. If she walks through, her panda spirit will remain in the forest and her life will go back to what it used to be. Seems like a fair deal, right? Well, not to Mei. As she makes her way through the portal, she begins remembering all the joy and fulfillment the panda has brought her. This moment is essential to the theme of breaking generational trauma within the film. 
From Curses to Blessings 
If we look at the panda "curse" as a representation of generational trauma, that began with Sun Yee during wartime, then we can see how this trauma evolves to keep a grip on the Lee family. Starting as wartime traumas that take shape from PTSD (post-traumatic stress disorder) associated with food insecurity, death, and injury; these conditions make their way from generation to generation, manifesting themselves in different ways. By the time this trauma gets to Mei's generation, it takes shape in her lack of independent identity – or more accurately, severely suppressed independent identity. As Mei chooses the panda over her mother's approval, she breaks that cycle and takes back this "curse" for its original purpose – a blessing. 
Related article: The Hollywood Insider's CEO Pritan Ambroase: "The Importance of Venice Film Festival as the Protector of Cinema"
Related article: The Masters of Cinema Archives: The Hollywood Insider Pays Tribute to 'La Vie En Rose', Exclusive Interview with Director Olivier Dahan
Related article: – Want GUARANTEED SUCCESS? Remove these ten words from your vocabulary| Transform your life INSTANTLY
An argument of epic proportion ensues between Mei and Ming, during which Mei expresses her frustration with her mother's unrealistic expectations of perfection. This is arguably the first time in Mei's life that she has stood up to her mother. Of course, Ming interprets this as severe disrespect and becomes incredibly angry. Mei and her relatives must work together to get Ming back to her old self.
Eventually, all the women in Mei's family that have hosted panda spirits find themselves in the bamboo forest. Mei discovers her mother crying on the forest floor, though she appears to be a teenager. As Mei asks why she is crying, the audience gets a glimpse of how Ming stood up to her own mother and took it too far. Taking her mother's hand, Mei walks her to the portal where the rest of their family is gathered. Everyone makes their way through the portal, and Ming begs Mei to do the same. But Mei stands her ground, which eventually earns Ming's pride. 
Related article: OSCAR-NOMINATED – 'West Side Story' Full Commentary – Rita Moreno, Steven Spielberg, Rachel Zegler
Related article: OSCAR-NOMINATED – 'No Time to Die' Full Commentary, Behind the Scenes & Reactions, Daniel Craig, Rami Malek, Bond
Final Thoughts 
Truly, 'Turning Red' is a story of a collaboration between friends and family that details the journey of recovering from generational trauma in a simple and accessible manner. This story allows kids and adults alike to discover what it means to break out of unrealistic expectations and start working towards the things that actually matter to them. By showing a physical representation of what it's like to rid yourself of what makes you unique for the sake of abiding by others' wishes, 'Turning Red' teaches its audience to have empathy for those that might not fit their own standards. This movie truly allows us to learn how to be gentle with ourselves and those in our care, as well as teach us how to stand up for our own best interests. 
There is a lot to learn from the story of this big red panda. Friendship, family, personal development, and even healthy boundaries are covered in this film. So if you've ever needed a push to break a cycle of complacency and stand up for your own identity, this might be just it. 
Cast and Crew
Starring: Sandra Oh, Rosalie Chiang, Ava Morse, Maitreyi Ramakrishnan, Orion Lee
Director: Domee Shi | Screenwriters: Domee Shi, Julia Cho, Sarah Streicher| Cinematography: Mahyar Abousaeedi, Jonathan Pytko
By Micha Jones
Click here to read The Hollywood Insider's CEO Pritan Ambroase's love letter to Cinema, TV and Media. An excerpt from the love letter: The Hollywood Insider's CEO/editor-in-chief Pritan Ambroase affirms, "We have the space and time for all your stories, no matter who/what/where you are. Media/Cinema/TV have a responsibility to better the world and The Hollywood Insider will continue to do so. Talent, diversity and authenticity matter in Cinema/TV, media and storytelling. In fact, I reckon that we should announce "talent-diversity-authenticity-storytelling-Cinema-Oscars-Academy-Awards" as synonyms of each other. We show respect to talent and stories regardless of their skin color, race, gender, sexuality, religion, nationality, etc., thus allowing authenticity into this system just by something as simple as accepting and showing respect to the human species' factual diversity. We become greater just by respecting and appreciating talent in all its shapes, sizes, and forms. Award winners, which includes nominees, must be chosen on the greatness of their talent ALONE.
I am sure I am speaking for a multitude of Cinema lovers all over the world when I speak of the following sentiments that this medium of art has blessed me with. Cinema taught me about our world, at times in English and at times through the beautiful one-inch bar of subtitles. I learned from the stories in the global movies that we are all alike across all borders. Remember that one of the best symbols of many great civilizations and their prosperity has been the art they have left behind. This art can be in the form of paintings, sculptures, architecture, writings, inventions, etc. For our modern society, Cinema happens to be one of them. Cinema is more than just a form of entertainment, it is an integral part of society. I love the world uniting, be it for Cinema, TV. media, art, fashion, sport, etc. Please keep this going full speed."
More Interesting Stories From The Hollywood Insider
– Want GUARANTEED SUCCESS? Remove these ten words from your vocabulary| Transform your life INSTANTLY
– A Tribute to Martin Scorsese: A Complete Analysis of the Life and Career of the Man Who Lives and Breathes Cinema 
– Do you know the hidden messages in 'Call Me By Your Name'? Find out behind the scenes facts in the full commentary and In-depth analysis of the cinematic masterpiece
– A Tribute To The Academy Awards: All Best Actor/Actress Speeches From The Beginning Of Oscars 1929-2019 | From Rami Malek, Leonardo DiCaprio To Denzel Washington, Halle Berry & Beyond | From Olivia Colman, Meryl Streep To Bette Davis & Beyond
– In the 32nd Year Of His Career, Keanu Reeves' Face Continues To Reign After Launching Movies Earning Over $4.3 Billion In Total – "John Wick", "Toy Story 4", "Matrix", And Many More
turning red, turning red, turning red, turning red, turning red, turning red, turning red, turning red, turning red, turning red, turning red, turning red, turning red, turning red, turning red, turning red, turning red, turning red, turning red, turning red, turning red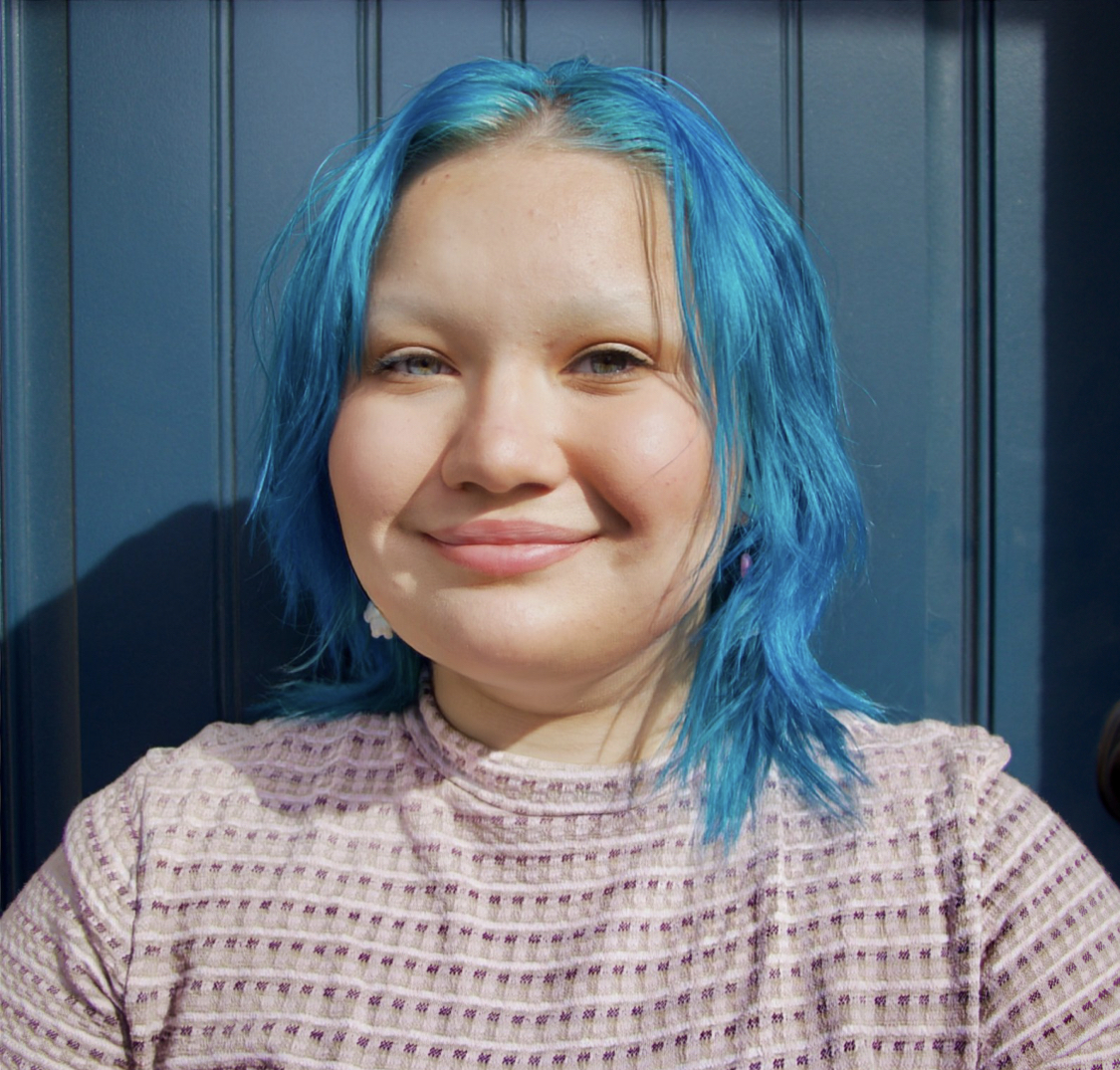 Micha Jones is a writer and aspiring television producer who is dedicated to education and equity. Writing review and feature articles for The Hollywood Insider, they focus on the ways in which media can tell marginalized stories. Through reflecting on the portrayal of social and environmental issues in TV and film, Micha aims to make positive changes in the entertainment industry. Micha's work often carries The Hollywood Insider's signature "mic-drop" perspectives and makes an effort to tell educational and socially progressive stories. They strongly believe in accurate representation in film and emphasize the power of the community.