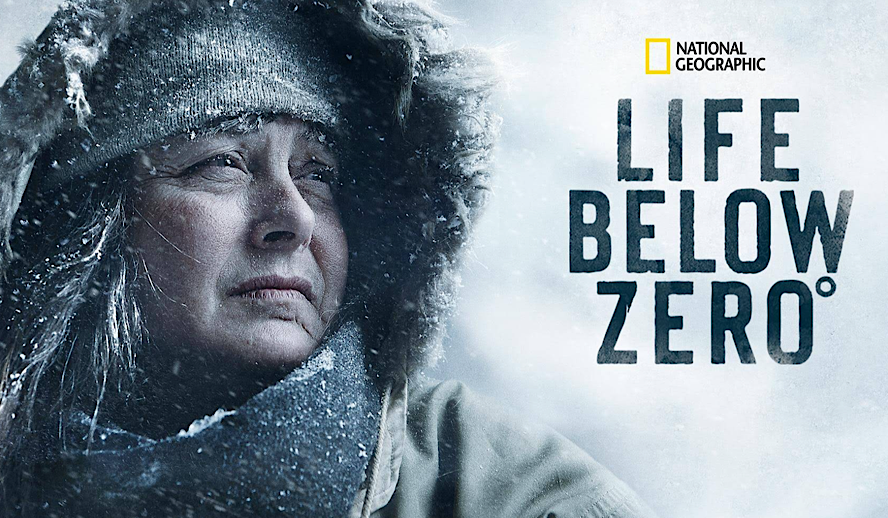 Photo: 'Life Below Zero: First Alaskans' 
'Life Below Zero: First Alaskans' is a show airing on National Geographic that is unlike any others. 'Life Below Zero: First Alaskans' is a documentary series that records the current existence surrounding Native people in Alaska, who are determined to keep their culture and heritage alive. These Native people are not just survivalists but rather people who are connected to the land and its creatures, as they know that there is a balance to everything. In one of the interviews with an older Native man, he describes how his people have lived from what the sea has provided for more than 1000 years.
The fact that an entire lineage survived for more than a millenia, while powerful empires and dynasties crumbled in a quarter of that time, depicts the truth of the way in which these Alaskan Natives have lived. These indigenous Alaskans are taught to respect their surroundings and to appreciate the gifts that everyday life has given them. By continuing to honor the very culture that has taught them the knowledge to be able to survive in such a deadly and threatening place like Alaska, these Native people reflect the same care and integrity towards nature and the Earth as their ancestors did before them.   
Related Video: Full Commentary on 'Top Gun: Maverick': Tom Cruise, Val Kilmer, Jennifer Connelly, Miles Teller
Related video: 'Top Gun: Maverick' Full Premiere Reactions: Tom Cruise, Val Kilmer, Jennifer Connelly, Miles Teller
Related video: EVOLUTION: Every Tom Cruise Role From 1981 to 2021, All Performances Exceptionally Poignant
The Spirit of Resilience and Ingenuity
'Life Below Zero: First Alaskans,' is a show that is completely entrenched with the idea of personal ingenuity and the spirit of the resilient. The landscapes and settings displayed in this series are illustrated as cold and unforgiving. In every part of these Native Alaskans' lives, there is an interaction with the natural world that always carries some level of danger. This danger can be found in even the more daily and trivial tasks. It is something that is portrayed in the life of one family of Natives and their mission to bring back drinking water to their home. What they must do to be able to drink clean, uncontaminated water is they must trek to the nearest river and fill large jugs with the water. The issue is that this river and the banks that surround it are frozen so these Native people must collect their water with utter care to ensure that they do not fall through the ice and perish.
The danger and constant threat to these indigenous peoples' existence is one that they must constantly cope with. In this barren tundra where these Native Alaskans choose to live, they must hunt their own food if they are to eat. They cannot rely upon stores or businesses to provide them with food or sustenance. These people that continue to honor the way of their culture, live by the same mentality as their ancestors. Just like their family before them, these Alaskan Natives must rely on their own skill, wit, and knowledge from the culture passed down to them in order to be able to survive in this brutal and icy climate.             
Related article: A Tribute to Johnny Depp: The Actor and Musician Who Defined Range
Related video: EVOLUTION: Every Johnny Depp Role From 1984 to 2020, All Performances Exceptionally Poignant
Related article: A Tribute to the Hero & President Volodymyr Zelenskyy: Comedian/Actor, Ukraine's President and Heroic Leader
Alaskan Natives Continue To Honor Their Culture's Traditions through Their Daily Lives
The Native people depicted in the documentary 'Life Below Zero: First Alaskans,' honor their culture and pay respect for everything that they use or require for their own personal survival. This is a fact that is reflected many times in the actions of the cast of indigenous Alaskans pictured in the series. In one part of the series, a Native Alaskan, after they kill an animal that they were hunting, placed its head upright and face towards the direction of their home. This Native Alaskan said that this tradition was passed on to him by his family and is meant to symbolize and ensure the good fortune and providence of bountiful food upon the hunter and their kin. In the portrayal of this Native person's actions, the viewer can clearly see the impact and effect of the thought of culture and how it has directly impacted the deliberate thoughts and actions of this individual.
In another scene in 'Life Below Zero: First Alaskans,' a Native hunter thanks his prey and pays respect to its nobility and its struggle to survive. He states that this nod of homage is one that is large in Native Alaskan culture and that the hunter must understand the gravity of the loss of life as well as the fact that for him and his family to survive they must hunt and eat this animal. In the brutal wilderness of Alaska, the Native people have no choice but to recognize the importance of the lessons that they were taught through their culture. If they wish to continue to live in the same place that their ancestors had, these people must understand the wisdom of the knowledge passed down to them and continue to utilize and employ that same mastery and appreciation through their own actions.                  
Related video: Full Premiere Reactions 'Doctor Strange in the Multiverse of Madness': Benedict Cumberbatch & Team
Related Video: OSCAR-NOMINATED – EXCLUSIVE: 'Dune' Full Commentary, Reactions, Making Of – Timothee Chalamet, Zendaya, Oscar Isaac
Related Video: OSCAR-NOMINATED – 'House of Gucci' Full Commentary & Behind the Scenes – Lady Gaga, Adam Driver, Jared Leto, Al Pacino
'Life Below Zero: First Alaskans': National Geographic Renews Series for A Second Season Ahead Of The Premiere Of The First
National Geographic in its new series, 'Life Below Zero: First Alaskans,' demonstrates an aspect of life that is relatively unknown, and unrelatable to many of its viewers. The reason why this series is successful is that it depicts a part of reality with actual people who practice a way of life that would be seemingly impossible and alien to outsiders. The skill and knowledge that these Native Alaskans have with regard to surviving and thriving amidst the wilderness of this rugged and stark state is the culmination of generations of wisdom. For this reason 'Life Below Zero: First Alaskans,' is not just a show about a group of people surviving and creating a home in the Alaskan wilderness. It is a series that is as much based around the culture and heritage of Alaskan Natives as the people it chooses to depict. Without these Native people's knowledge and direct tie to a culture that has taught them to coexist with nature, they would not be able to live and grow in such a dangerous and threatening landscape. It is a series that is based on the past and yet what the viewer sees is the direct present. This series which discusses the past while it displays the present is one that carries a bright future. National Geographic, before the show, had even aired, renewed this docuseries for a second season. The information that this series covers and contains is invaluable and this show is truly one that teaches the viewer small lessons about life through the eyes of real people.                 
Producers: Adam Brewer, Joseph Litzinger, Travis Shakespeare, Kevin Tao Mohs
Editor: Eric Michael Schrader
By Thomas Jacobs
Click here to read The Hollywood Insider's CEO Pritan Ambroase's love letter to Cinema, TV and Media. An excerpt from the love letter: The Hollywood Insider's CEO/editor-in-chief Pritan Ambroase affirms, "We have the space and time for all your stories, no matter who/what/where you are. Media/Cinema/TV have a responsibility to better the world and The Hollywood Insider will continue to do so. Talent, diversity and authenticity matter in Cinema/TV, media and storytelling. In fact, I reckon that we should announce "talent-diversity-authenticity-storytelling-Cinema-Oscars-Academy-Awards" as synonyms of each other. We show respect to talent and stories regardless of their skin color, race, gender, sexuality, religion, nationality, etc., thus allowing authenticity into this system just by something as simple as accepting and showing respect to the human species' factual diversity. We become greater just by respecting and appreciating talent in all its shapes, sizes, and forms. Award winners, which includes nominees, must be chosen on the greatness of their talent ALONE.
I am sure I am speaking for a multitude of Cinema lovers all over the world when I speak of the following sentiments that this medium of art has blessed me with. Cinema taught me about our world, at times in English and at times through the beautiful one-inch bar of subtitles. I learned from the stories in the global movies that we are all alike across all borders. Remember that one of the best symbols of many great civilizations and their prosperity has been the art they have left behind. This art can be in the form of paintings, sculptures, architecture, writings, inventions, etc. For our modern society, Cinema happens to be one of them. Cinema is more than just a form of entertainment, it is an integral part of society. I love the world uniting, be it for Cinema, TV. media, art, fashion, sport, etc. Please keep this going full speed."
More Interesting Stories From The Hollywood Insider
– Want GUARANTEED SUCCESS? Remove these ten words from your vocabulary| Transform your life INSTANTLY
– A Tribute to Martin Scorsese: A Complete Analysis of the Life and Career of the Man Who Lives and Breathes Cinema 
– Do you know the hidden messages in 'Call Me By Your Name'? Find out behind the scenes facts in the full commentary and In-depth analysis of the cinematic masterpiece
– A Tribute To The Academy Awards: All Best Actor/Actress Speeches From The Beginning Of Oscars 1929-2019 | From Rami Malek, Leonardo DiCaprio To Denzel Washington, Halle Berry & Beyond | From Olivia Colman, Meryl Streep To Bette Davis & Beyond
– In the 32nd Year Of His Career, Keanu Reeves' Face Continues To Reign After Launching Movies Earning Over $4.3 Billion In Total – "John Wick", "Toy Story 4", "Matrix", And Many More
life below zero, life below zero, life below zero, life below zero, life below zero, life below zero, life below zero, life below zero, life below zero, life below zero, life below zero, life below zero, life below zero, life below zero, life below zero, life below zero, life below zero, life below zero, life below zero, life below zero, life below zero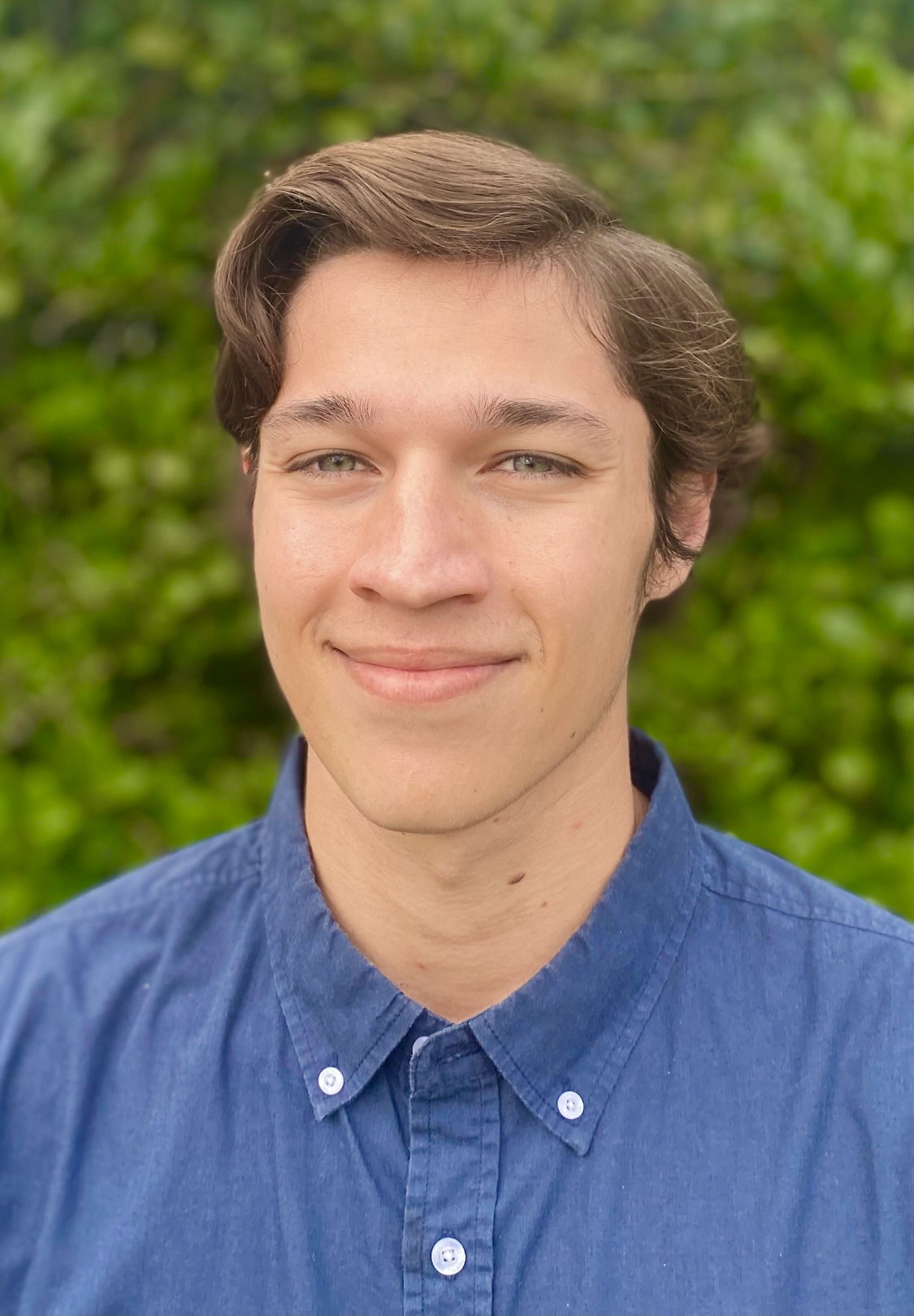 Thomas Jacobs is an avid writer, Cinema aficionado, and filmmaker. He graduated with Dean's Honors from the University of California, Santa Cruz with a major in Film and Digital Media. His passion is directly tied to the appreciation and creation of film and television, and this fact is reflected in his intent to be a writer for the acclaimed entertainment journal, The Hollywood Insider. His beliefs mirror the core goals and mission statement of The Hollywood Insider by sharing an admiration for quality entertainment as well as bolstering a sense of positivity and equality among all humans. Thomas believes that Cinema is an advantageous promoter of civil and social empowerment, and he shares a mutual societal view with  The Hollywood Insider, that people should not be judged by the color of their skin, but the content of their character.