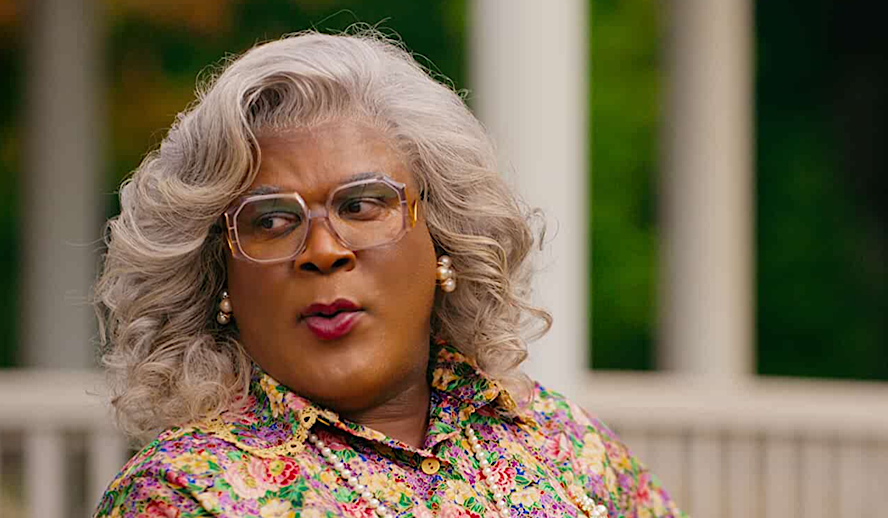 Photo: 'A Madea Homecoming'
Writer's Note: I have a love/hate relationship with Tyler Perry. On one hand, I think he has created a historic empire that has changed the direction of Black filmmakers and will continue to make waves for decades. But on the other hand, his work has declined to a point of cheapness that I find difficult to digest. I support his drive as a businessman and his grind (and his character Madea), but my mind is in a constant state of contradiction when it comes to his work.
When I sat down to write this article, I found myself flip-flopping between criticizing his most recent film and complimenting his work as a Black entrepreneur and entertainer. I decided that the two are not mutually exclusive, and chose to honor the two sides to his success story. Thank you for reading, and let's get to this review.
On February 25, 2022, I and my fellow Gen Z friends got together to watch 'A Madea Homecoming' on Netflix. The majority of us had grown up with Tyler Perry films and watched the progression (or regression) of his storytelling since we were kids. And because of his most recent films, none of us expected anything particularly Oscar-worthy to come out of his newest production.
Related article: OSCAR-NOMINATED – EXCLUSIVE: 'Dune' Full Commentary, Reactions, Making Of – Timothee Chalamet, Zendaya, Oscar Isaac
Related article: OSCAR-NOMINATED – 'House of Gucci' Full Commentary & Behind the Scenes – Lady Gaga, Adam Driver, Jared Leto, Al Pacino
Related article: OSCAR-NOMINATED – 'Belfast' Full Commentary & BTS – Jamie Dornan, Caitriona Balfe, Judi Dench
During our viewing, my friends paused the film about five times to kvetch. As film students, they called out the overly saturated color grading, the poorly CGI'd fire, and the unnecessary Tetris-like transitions from scene to scene. In the midst of the film's chaos, one of my friends sighed, saying tiredly, "I wanna watch 'Diary of a Mad Black Woman' instead."
We didn't end up watching 'Diary', but we did stop the movie halfway through. When one of us realized we had an hour left, she shouted, "What else could happen? [One of the characters] already caught on fire and fell off a roof!" (And surprisingly managed to live.) We did not finish the movie that night.
And when I finished 'Homecoming' the next morning, I felt that 'Diary of a Mad Black Woman' was, in fact, a much more successful film. Not only did it have a star-studded cast with believable performances – Kimberly Elise, Cicely Tyson, and Steve Harris – but a simple, solid storyline that had Madea's antics balanced by the important morals that came with it. Most of his Madea films followed a formula that kept the absurdity grounded. Sadly, 'Homecoming' was not grounded.
'A Madea Homecoming' Synopsis and Cast
Just like in 'Madea's Farewell Play', the big event uniting this beloved cast of characters is Madea's great-grandson's graduation.
As always, we are introduced to new faces: Brandon Black as Tim, Candace Maxwell as Ellie, Gabrielle Dennis as Laura, Isha Blaaker as Davi, Geneva Maccarone as Sylvia, and Amani Atkinson as Richard. We are also reunited with Perry veterans David Mann as Mr. Brown, Tamela Mann as Cora Simmons, and Cassi Davis as Aunt Bam. The film is also a crossover event, featuring Brendan O'Carroll and Jennifer Gibney from their Irish sitcom 'Mrs. Brown's Boys', playing Agnes Brown and Cathy Brown, respectively. This mix of characters with different levels of buffoonery offered the potential for hilarious banter. 
Related article: All Best Actor/Actress Speeches From The Beginning Of Oscars 1929-2019 | Hollywood Insider
Related article: EVOLUTION: Every Henry Cavill Role From 2001 to 2021, All Performances Exceptionally Poignant
Related article: EVOLUTION: Every Chris Evans Role From 1997 to 2020, All Performances Exceptionally Poignant
Related article: 'In the Heights' Full Commentary & Behind the Scenes +  Reactions – Lin Manuel Miranda, John M. Chu
The Decline Tyler Perry's Storytelling
In preparation for his Netflix debut, I watched 'A Madea Family Funeral' to catch up on where he left off. It turns out, we left off on the introduction of Madea and Joe saying the N-word, dropping an unnecessary amount of F-bombs, a new, unedited and horny character Uncle Heathrow (also played by Perry), an increase in vulgarity, and an attempt to convince me that Joe's son Brian has never experienced racism before. Needless To Say, I was pretty disappointed by the end of it.
'A Madea Family Funeral' made me feel like Madea was becoming a cash grab. And I like Madea! As demonstrated in one of my previous articles, I think she is an important character who represents the kind of matriarch many Black people have needed for centuries. But in her newest endeavors, I feel a sense of cheapness has been placed on her that wasn't there before. 
The last Madea film I'd enjoyed was 'Madea's Big Happy Family'. Starring Loretta Devine and featuring one of my favorite Perry actors, Palmer Williams Jr., it was the perfect mix of family drama and Madea's outrageous and effective efforts to bring them together. 
Related article: MUST WATCH – The Hollywood Insider's CEO Pritan Ambroase's Love Letter to Black Lives Matter – VIDEO
Subscribe to The Hollywood Insider's YouTube Channel, by clicking here.
The last Madea movie I saw, though was 'Madea's Witness Protection', which subsequently made me lose interest in any further films. It relied too heavily on Joe's horniness and cheap culture shock to keep my attention. And although Madea does end up fixing Eugene Levy's broken family (and suggests that Doris Roberts and Uncle Joe had an affair), the movie left me wishing that the universe stuck to Simmons family drama.
Tyler Perry Studios and Covid-19
Tyler Perry Studios was founded by Tyler Perry in 2006 after the release of 'Diary of a Mad Black Woman'. In 2019, Perry sold his original studio location to a Latino-owned production company and moved to his current location: Sitting on 330 acres, it is the largest film production studio in the country and has made Perry the first Black man to own a major film studio. His new spot has been used for films and television shows, including 'Coming 2 America', 'Red Notice', 'Ruthless', 'Hawkeye', and most recently, 'A Madea Homecoming'.
Based on reports from different publications like Forbes and the number of film releases that were postponed, I can only speculate that Covid-19 halted TPS productions. Having just purchased a 270 million dollar studio (which includes initial price and renovations), I can imagine the sudden loss of revenue created an urgency to make back some of that money. Therefore, we receive a half-baked film version of Madea's final stageplay.
Related article: Why Queen Elizabeth II Is One Of The Greatest Monarchs | Her Majesty Queen Elizabeth II of United Queendom of Great Britain & Northern Ireland (Video Insight)
Limited Time Offer – FREE Subscription to The Hollywood Insider
Click here to read more on The Hollywood Insider's vision, values and mission statement here – Media has the responsibility to better our world – The Hollywood Insider fully focuses on substance and meaningful entertainment, against gossip and scandal, by combining entertainment, education, and philanthropy.
But Perry did manage to film during the pandemic. In an interview with Variety, writer Angelique Jackson shared that Perry "found a way" to keep things rolling. "Perry and his team drafted a 30-page plan to make television shows as safely as possible and created Camp Quarantine at Tyler Perry Studios." According to the Variety interview, Perry completed production on multiple BET projects, including 'Sistas', 'The Oval', 'Bruh', and 'Ruthless'. This investment in continuing production "meant about 360 people were living and working at his Atlanta-based studio."
As the Kingpin, Perry has control over his own 330-acre world: He calls all of the shots, which means he was still able to make money during the pandemic. But there were few real big-budget hitters (like his previous movies) being pumped out. This, I imagine, explains the hastily created 'A Madea Homecoming'.
Madea and Modern Matters
Most Madea movies and plays are an excuse to bring people to church and for Perry to voice his grievances. For part of the movie, Perry goes back and forth with himself as Madea and Joe argue about the actions of BLM protestors and the police: "I don't know all the answers but I know somebody needs to have a conversation," Madea declares during a Red Lobster dinner, "'cause you'll never figure nothing out as long as everybody screaming and yelling and ain't nobody listening… You're mad at the police til you need 'em."
It's clear – based on his lackluster performance and his former farewell to her – that Perry is ready to retire Madea. He recently shared with Movie Web that he wants to expand Madea's folklore in prequels, which would give a younger actress the opportunity to take on the iconic character and give Perry a rest. In fact, he's already teamed up with Showtime to create her prequel series, aptly named, 'Mabel'.
Related article: The Hollywood Insider's CEO Pritan Ambroase: "The Importance of Venice Film Festival as the Protector of Cinema"
Related article: The Masters of Cinema Archives: The Hollywood Insider Pays Tribute to 'La Vie En Rose', Exclusive Interview with Director Olivier Dahan
Related article: – Want GUARANTEED SUCCESS? Remove these ten words from your vocabulary| Transform your life INSTANTLY
In an interview about Madea's revival, Perry explains that the world's political climate inspired him to bring her out of retirement, "I tell you, the state of the world and the civil unrest, social unrest, the pandemic, all of the anger, politics, gerrymandering, voter suppression—all these things were just so heavy on me…I wanted to do something that just made people laugh, and that's why I wanted to bring her back." Perry also told Vibe that while he was writing 'Homecoming' he was "a little more angry… just based on the state of the world… I tried to dial [the profanity and anger] back because it was a lot there"
And in the movie, Perry attempts to tackle this wide range of matters, like the BLM movement, Covid-19 (briefly mentioning it and never bringing it up again), police brutality, Cardi B and Megan Thee Stallion, homosexuality, adultery, May December relationships, culture shock, child independence, weed culture, and the Civil Rights Movement, to name a few. But he may have dipped his toe in too many pies. 
Knowing that Perry just wanted to provide a good laugh, the movie becomes different for me. The movie is not about helping an alcoholic Taraji P. Henson, listening to the sage Maya Angelou, or raising an orphaned Keke Palmer; 'A Madea Homecoming' is about giving fans the best of the best absurdity possible. So, we get Joe wearing a BLM shirt smoking dope, Madea dealing weed to Mrs. Brown, Mr. Brown catching on fire for two minutes, Madea as a time-traveling Civil Rights leader, and some of the most soap opera twists to date. So, if Perry's goal was an absurdity, he completely nailed it!
Related article: OSCAR-NOMINATED – 'West Side Story' Full Commentary – Rita Moreno, Steven Spielberg, Rachel Zegler
Related article: OSCAR-NOMINATED – 'No Time to Die' Full Commentary, Behind the Scenes & Reactions, Daniel Craig, Rami Malek, Bond
Tyler Perry's World
All of these films he's made, no matter how cheap in humor or lazy in writing, exemplify Perry's excellent mind for business: He knows what the majority of his audience desires and regularly pushes it out so he can A) keep people employed, B) support Atlanta's booming economy, C) continue creating opportunities for POC people across the country, and D) entertain those who need the laugh. He has eight television shows currently airing, has written, directed, produced, and starred in over 30 film/television/stage productions, and is one of 7 Black billionaires in America.
The goal for Perry doesn't seem to be quality, but opportunity and money. I don't know any other writer/director who single-handedly produces multiple projects in a year. And I can't fault him for his drive. Black people deserve to rise up and join the Capitalist world just as much as White people. So, don't hate the player. Hate the game.
Conclusion
I've always enjoyed Perry's regularly scheduled sermons and speeches that get crowds applauding. My personal favorite is in 'Madea's Class Reunion', where she sits on stage for over six minutes preaching to the choir. But in his Netflix film, all the chaos of Madea and Joe's absurdities and the soap opera happening with their extended family overshadowed most of the values they were preaching.
Related article: #metoo Revolution: Powerful Questions That Need Answers
Related article: FACT-CHECKED Series: Timothee Chalamet and 32 Facts about The Young Superstar
I love Madea movies because of the balance they had between her antics and the morals. And most of them are formulaic: Someone is cheated on or abused, they find Madea for help, the person learns a lesson, families reunite, and a wedding or an engagement or a proclamation of love closes out the movie, with Madea's craziness sprinkled throughout.
Now, I'll never fault Perry for doing something just because he can. If I had the money and means, I would probably write and direct stories to share my opinions with the world. This is something many artists do. But in his previous films, there was always something solid and formulaic that kept the stories in line. This one had free range and no limitations. 
Just because I don't think it was funny doesn't mean it wasn't a successful film. Many publications have published positive reviews – Variety, The Wrap, and Entertainment Weekly – has a 6/10 rating on IMDB.com, and is currently the #1 movie being streamed on Netflix today.
I preferred the Madea that only said a few obscenities now and again, Mr. Brown that had some dignity, and the stories that had some kind of limitation on how much chaos could ensue. However, parts of it still made me laugh and smile, and now, because of the end credit scene, I want an official Madea Beyoncé music video parody. Cheers to you, Mr. Perry, and to Madea.
By Z Murphy 
Click here to read The Hollywood Insider's CEO Pritan Ambroase's love letter to Cinema, TV and Media. An excerpt from the love letter: The Hollywood Insider's CEO/editor-in-chief Pritan Ambroase affirms, "We have the space and time for all your stories, no matter who/what/where you are. Media/Cinema/TV have a responsibility to better the world and The Hollywood Insider will continue to do so. Talent, diversity and authenticity matter in Cinema/TV, media and storytelling. In fact, I reckon that we should announce "talent-diversity-authenticity-storytelling-Cinema-Oscars-Academy-Awards" as synonyms of each other. We show respect to talent and stories regardless of their skin color, race, gender, sexuality, religion, nationality, etc., thus allowing authenticity into this system just by something as simple as accepting and showing respect to the human species' factual diversity. We become greater just by respecting and appreciating talent in all its shapes, sizes, and forms. Award winners, which includes nominees, must be chosen on the greatness of their talent ALONE.
I am sure I am speaking for a multitude of Cinema lovers all over the world when I speak of the following sentiments that this medium of art has blessed me with. Cinema taught me about our world, at times in English and at times through the beautiful one-inch bar of subtitles. I learned from the stories in the global movies that we are all alike across all borders. Remember that one of the best symbols of many great civilizations and their prosperity has been the art they have left behind. This art can be in the form of paintings, sculptures, architecture, writings, inventions, etc. For our modern society, Cinema happens to be one of them. Cinema is more than just a form of entertainment, it is an integral part of society. I love the world uniting, be it for Cinema, TV. media, art, fashion, sport, etc. Please keep this going full speed."
More Interesting Stories From The Hollywood Insider
– Want GUARANTEED SUCCESS? Remove these ten words from your vocabulary| Transform your life INSTANTLY
– A Tribute to Martin Scorsese: A Complete Analysis of the Life and Career of the Man Who Lives and Breathes Cinema 
– Do you know the hidden messages in 'Call Me By Your Name'? Find out behind the scenes facts in the full commentary and In-depth analysis of the cinematic masterpiece
– A Tribute To The Academy Awards: All Best Actor/Actress Speeches From The Beginning Of Oscars 1929-2019 | From Rami Malek, Leonardo DiCaprio To Denzel Washington, Halle Berry & Beyond | From Olivia Colman, Meryl Streep To Bette Davis & Beyond
– In the 32nd Year Of His Career, Keanu Reeves' Face Continues To Reign After Launching Movies Earning Over $4.3 Billion In Total – "John Wick", "Toy Story 4", "Matrix", And Many More
a madea homecoming, a madea homecoming, a madea homecoming, a madea homecoming, a madea homecoming, a madea homecoming, a madea homecoming, a madea homecoming, a madea homecoming, a madea homecoming, a madea homecoming, a madea homecoming, a madea homecoming, a madea homecoming, a madea homecoming, a madea homecoming, a madea homecoming, a madea homecoming, a madea homecoming, a madea homecoming, a madea homecoming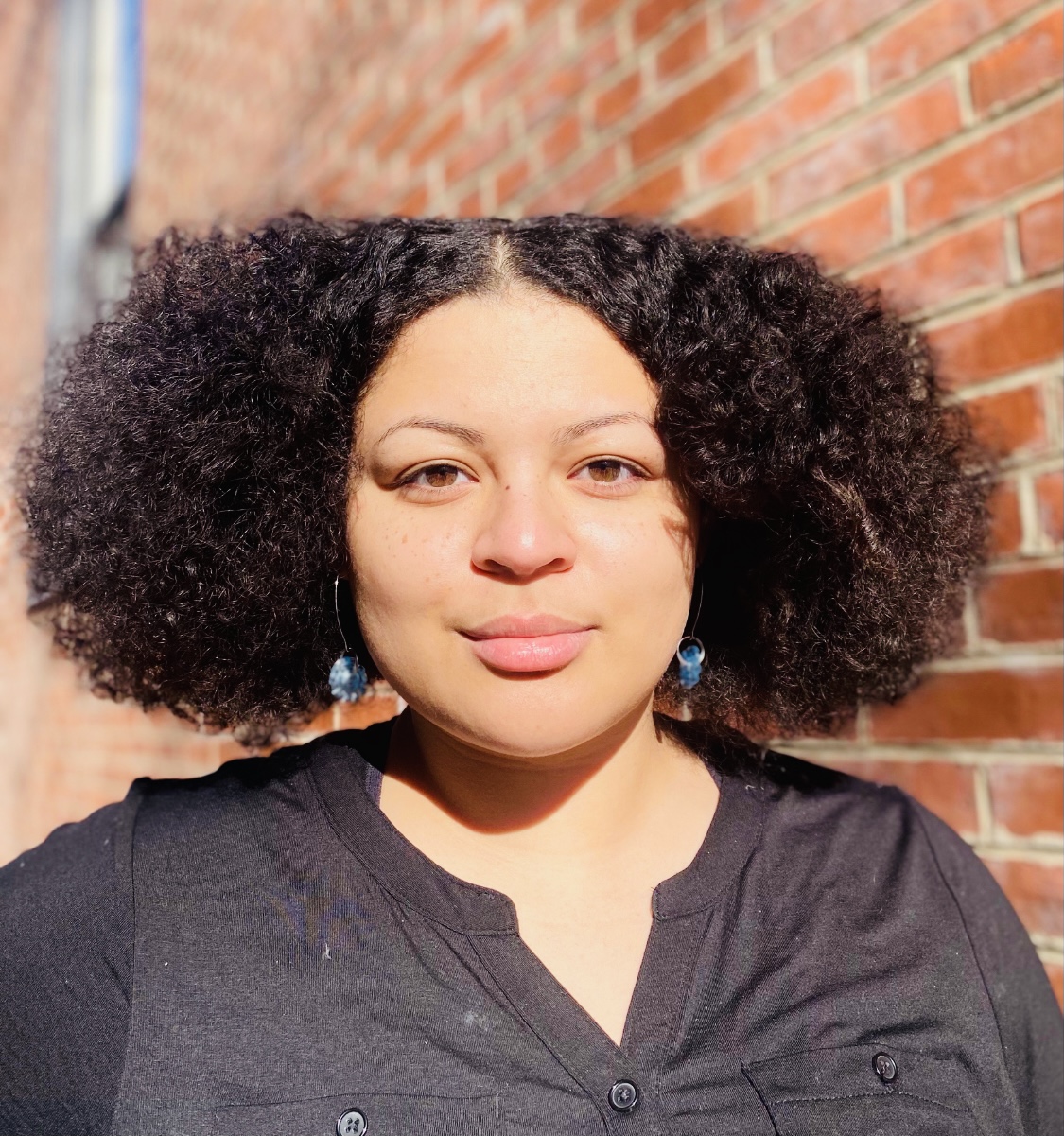 Z Murphy (she/they) has a passion for storytelling. As a queer person of color, Z always aims to challenge their readers to look at art in a new light by putting racial and sexual identities in conversation with pop culture. With this dedication to inspiring respectful and insightful dialogue, Z is thrilled to be a part of the Hollywood Insider cohort, a media network that supports content focused on perceptive exploration rather than gossip.