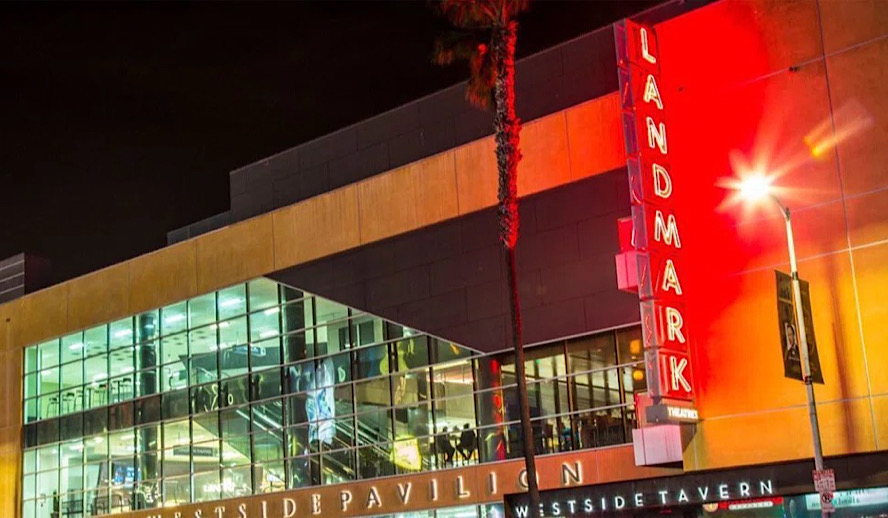 Photo: The Landmark Pico
The Landmark Pico – A Microcosm of the Moment 
One day we will hopefully be able to stop opening every headline by referencing the impact the Covid-19 Pandemic has had on different industries of varying degrees of importance, but for now, these are the times we live in. Announced this month, The Landmark chain of theaters, famous for hosting industry screening nights as well as Q & A sessions with filmmakers, actors, and producers, and also the general public who wanted to enjoy a smaller more intimate theater setting announced that they will be closing their West LA location on Pico Boulevard at the end of May. 
Related Video: Full Commentary on 'Top Gun: Maverick': Tom Cruise, Val Kilmer, Jennifer Connelly, Miles Teller
Related video: 'Top Gun: Maverick' Full Premiere Reactions: Tom Cruise, Val Kilmer, Jennifer Connelly, Miles Teller
Related video: EVOLUTION: Every Tom Cruise Role From 1981 to 2021, All Performances Exceptionally Poignant
 A true bummer to learn for many significant reasons but selfishly chief among them is that this was where I went for years to enjoy the films that gained traction and nomination come awards season. After indulging in some delightful Gyu Kaku Japanese Barbecue, the next stop afterward was The Landmark Pico. The theater chain aspired to and delivered an incredible ambiance and feeling of camaraderie for its patrons. Everyone that attended a movie at The Landmark, whether simply there for pleasure to enjoy a new film or for their deeper purpose of connecting to the makers of the film at one of their many special events, the place had a tremendous "home" type feel. 
The company announced that after it was unfortunately unable to negotiate different terms on its lease, it will be forced to formally close its doors at the end of June. Another gut-punch in a seemingly endlessly turbulent time to be living in. While the company is optimistic that they may be able to find a new location elsewhere for the theater, the pain still resonates with such a beloved institution ultimately feeling helpless in the face of change they had no say in. 
Related article: A Tribute to Johnny Depp: The Actor and Musician Who Defined Range
Related video: EVOLUTION: Every Johnny Depp Role From 1984 to 2020, All Performances Exceptionally Poignant
Related article: A Tribute to the Hero & President Volodymyr Zelenskyy: Comedian/Actor, Ukraine's President and Heroic Leader
The fate of the Pico Landmark and many others like it, such as the Arclight Culver City, another of my favorite theaters, is, unfortunately, a perfect symbol of this chaotic moment of change we are experiencing throughout the industry. With so much of the content we consume coming directly into our televisions and laptops via the myriad of streaming options we currently have, how could these theaters have possibly survived while we were not allowed to go to theaters and had all of the best content in the world beamed directly into our homes? 
The 2021 Academy Awards season felt like the real tidal shift and cemented the idea that these smaller, more contained indie films we previously would have consumed at a Landmark or an Arclight worked just as well if not better in the comfort of our own homes snuggled up into our couches with our own concessions. I mean I can't lie, being able to experience and show my dogs the incredibly powerful film that was 'Nomadland' in my home was pretty awesome, but I missed that trip to the Landmark. And now that it's gone, I never really realized how much I appreciated these theaters and what they represent. 
Related video: Full Premiere Reactions 'Doctor Strange in the Multiverse of Madness': Benedict Cumberbatch & Team
Related Video: OSCAR-NOMINATED – EXCLUSIVE: 'Dune' Full Commentary, Reactions, Making Of – Timothee Chalamet, Zendaya, Oscar Isaac
Related Video: OSCAR-NOMINATED – 'House of Gucci' Full Commentary & Behind the Scenes – Lady Gaga, Adam Driver, Jared Leto, Al Pacino
Indies Die While Streamers and Big Chains Thrive
While streaming has undoubtedly forever changed the way we absorb our content, large theater chains also have a big part to play in the coming changing industry. With Warner Bros. Discovery not only existing now but thriving, and Amazon snapping up MGM, while Disney begins to release Twentieth Century Fox films, the industry looks much different in this (who honestly knows anymore) post-Covid world. All three of these studios (no shade intended at Paramount or Sony) are uniquely positioned to be able to not only stream content via their very solid apps, but also maintain large-scale blockbuster-level film slates.
With these giants consolidating their different film departments into various divisions, they will ultimately need a place for them to be seen that isn't our TV screens. After all, these movies cost a ton of money and every Studio/Conglomerate wants to crush the competition. This was the real news and takeaway that came out of CinemaCon which was held in Las Vegas a few weeks back. 
Related article: EVOLUTION: Every Henry Cavill Role From 2001 to 2021, All Performances Exceptionally Poignant
Related article: EVOLUTION: Every Chris Evans Role From 1997 to 2020, All Performances Exceptionally Poignant
Related article: #metoo Revolution: Powerful Questions That Need Answers
Related article: FACT-CHECKED Series: Timothee Chalamet and 32 Facts about The Young Superstar
The major conference held annually involving NATO (National Alliance of Theater Owners), Studios, Production Companies, and advertisers, featured an overall mood of positivity after the past few turbulent years. There was an overwhelmingly optimistic view about the coming months and years of film releases, with all of these major studios celebrating with their theater owning brothers and sisters. The only problem was every trailer and star that was put on display played to a blockbuster and widespread audience. 
This was great news for the Cinemarks, Regals, and AMCs of the world, but what about the Arclight and the Landmark? While all of the conferences collectively celebrated and rejoiced in their assumed victory over Covid and their sure-to-be incredibly lucrative reunion with their business partners, theaters like The Landmark couldn't even pay their rent. 
Related article: MUST WATCH – The Hollywood Insider's CEO Pritan Ambroase's Love Letter to Black Lives Matter – VIDEO
Subscribe to The Hollywood Insider's YouTube Channel, by clicking here.
Related article: All Best Actor/Actress Speeches From The Beginning Of Oscars 1929-2019 | Hollywood Insider
Related article: The Hollywood Insider's CEO Pritan Ambroase: "The Importance of Venice Film Festival as the Protector of Cinema"
Related article: The Masters of Cinema Archives: The Hollywood Insider Pays Tribute to 'La Vie En Rose', Exclusive Interview with Director Olivier Dahan
Related article: – Want GUARANTEED SUCCESS? Remove these ten words from your vocabulary| Transform your life INSTANTLY
How Do We Keep the Dream of the Indie Theater Alive? 
Honestly, it is a little depressing to see these institutions that have been beloved by so many fade away while these new streaming conglomerate giants are celebrated for their victories. At the same time, it feels both anti-artist and the expression that indie theaters allow but it is so clearly reminiscent of the model that has always allowed Hollywood to thrive. The moves of these massive companies hearken back to the days of the Golden Age of Hollywood when all aspects of the production and distribution process were controlled by the studios that had all the money. 
Once upon a time, it was impossible to separate MGM the studio from their theater distribution business until an anti-trust ruling forced the studios to sell off those aspects of their business. From the early days of Hollywood, these companies and their greedy leaders have been continuously looking to shrink the industry and control as much of it as they could, so long as they didn't get in trouble for it. In the past few years and months, it surely feels like we are on a collision course for a very similar problem.
Related article: Why Queen Elizabeth II Is One Of The Greatest Monarchs | Her Majesty Queen Elizabeth II of United Queendom of Great Britain & Northern Ireland (Video Insight)
Limited Time Offer – FREE Subscription to The Hollywood Insider
Click here to read more on The Hollywood Insider's vision, values and mission statement here – Media has the responsibility to better our world – The Hollywood Insider fully focuses on substance and meaningful entertainment, against gossip and scandal, by combining entertainment, education, and philanthropy.
And while the Landmarks and Arclights of the world will, unfortunately, suffer for it right now, honestly all we can do is rely on the artists and the powers that be to ensure that as many diverse and interesting voices as possible continue to be heard. It really is wild to think about how celebrated Netflix was a few years back for being so revolutionary and for changing the game as we knew it to the dominant streaming model that has been copied and replicated in more dynamic ways by other companies who now hold all the cards in the industry. 
In the meantime, I will pour one out for The Landmark Pico and keep supporting our local theaters while we still can. 
By Mark Raymond
Click here to read The Hollywood Insider's CEO Pritan Ambroase's love letter to Cinema, TV and Media. An excerpt from the love letter: The Hollywood Insider's CEO/editor-in-chief Pritan Ambroase affirms, "We have the space and time for all your stories, no matter who/what/where you are. Media/Cinema/TV have a responsibility to better the world and The Hollywood Insider will continue to do so. Talent, diversity and authenticity matter in Cinema/TV, media and storytelling. In fact, I reckon that we should announce "talent-diversity-authenticity-storytelling-Cinema-Oscars-Academy-Awards" as synonyms of each other. We show respect to talent and stories regardless of their skin color, race, gender, sexuality, religion, nationality, etc., thus allowing authenticity into this system just by something as simple as accepting and showing respect to the human species' factual diversity. We become greater just by respecting and appreciating talent in all its shapes, sizes, and forms. Award winners, which includes nominees, must be chosen on the greatness of their talent ALONE.
I am sure I am speaking for a multitude of Cinema lovers all over the world when I speak of the following sentiments that this medium of art has blessed me with. Cinema taught me about our world, at times in English and at times through the beautiful one-inch bar of subtitles. I learned from the stories in the global movies that we are all alike across all borders. Remember that one of the best symbols of many great civilizations and their prosperity has been the art they have left behind. This art can be in the form of paintings, sculptures, architecture, writings, inventions, etc. For our modern society, Cinema happens to be one of them. Cinema is more than just a form of entertainment, it is an integral part of society. I love the world uniting, be it for Cinema, TV. media, art, fashion, sport, etc. Please keep this going full speed."
More Interesting Stories From The Hollywood Insider
– Want GUARANTEED SUCCESS? Remove these ten words from your vocabulary| Transform your life INSTANTLY
– A Tribute to Martin Scorsese: A Complete Analysis of the Life and Career of the Man Who Lives and Breathes Cinema 
– Do you know the hidden messages in 'Call Me By Your Name'? Find out behind the scenes facts in the full commentary and In-depth analysis of the cinematic masterpiece
– A Tribute To The Academy Awards: All Best Actor/Actress Speeches From The Beginning Of Oscars 1929-2019 | From Rami Malek, Leonardo DiCaprio To Denzel Washington, Halle Berry & Beyond | From Olivia Colman, Meryl Streep To Bette Davis & Beyond
– In the 32nd Year Of His Career, Keanu Reeves' Face Continues To Reign After Launching Movies Earning Over $4.3 Billion In Total – "John Wick", "Toy Story 4", "Matrix", And Many More
landmark pico, landmark pico, landmark pico, landmark pico, landmark pico, landmark pico, landmark pico, landmark pico, landmark pico, landmark pico, landmark pico, landmark pico, landmark pico, landmark pico, landmark pico, landmark pico, landmark pico, landmark pico, landmark pico, landmark pico, landmark pico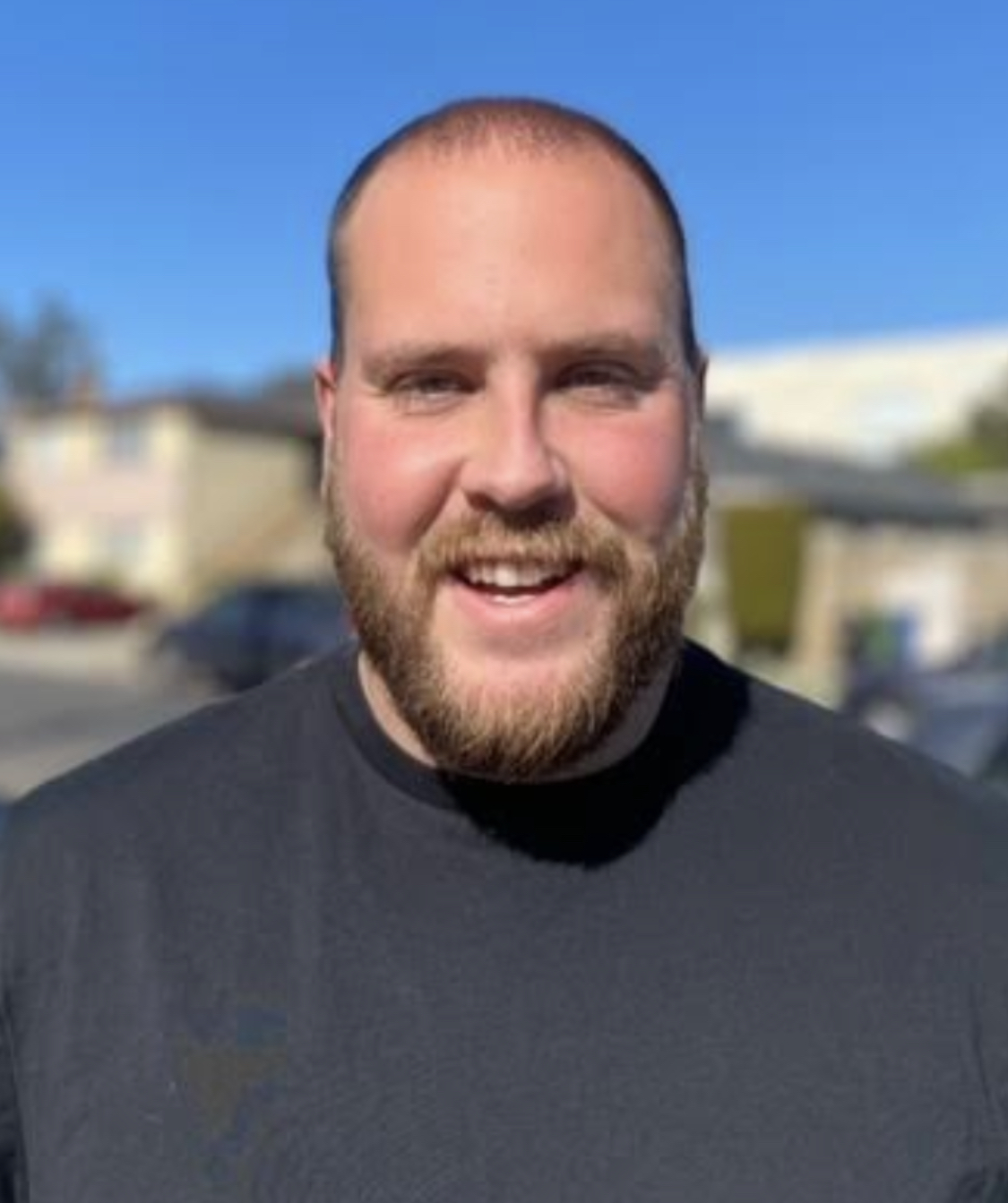 Mark Raymond is a writer and screenwriter who believes himself to be the only person desiring to work in film who originated in New York and currently resides in Los Angeles. Mark was inspired to write from a young age and has always desired to connect and uplift others through his work, as those that motivated him did for him. Mark feels very strongly that the world could use a lot more positivity and optimism, and is therefore very aligned to the mission of The Hollywood Insider to not spread hate or gossip, but instead to build each other up and shine a positive light on anyone bold enough to put their heart and soul into a piece of art. In his writing, Mark aims to use his signature wit to highlight the severity of the more serious and pressing issues of our time, to shine a beacon of light through the darkness. A devoted ally to all, he seeks to inspire and use his platform to give a voice to the voiceless and let his readers know that while everything may not be great right now, one day it can and will be.