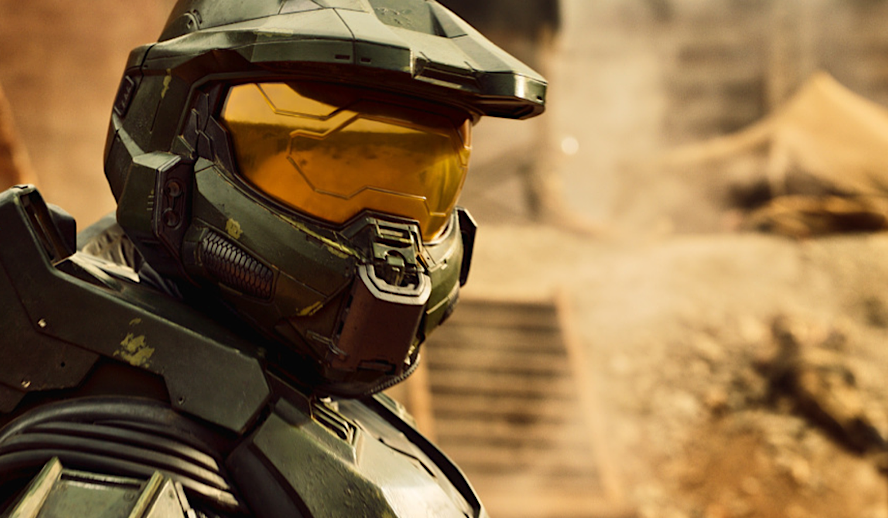 Photo: 'Halo'
Pulling at the Heartstrings of Millenials
Putting all our cards on the table here, this show feels directly aimed at millennials of a certain age who grew up on the majorly successful first-person shooter game for the XBOX, of which I am one. The Halo game series was very much of a certain time and place in our history. It was one of the first of its kind, an exclusive release only playable to owners of the newly launched XBOX, Microsoft's entry into the gaming console world, at the turn of the 21st century. 
Related article: OSCAR-NOMINATED – EXCLUSIVE: 'Dune' Full Commentary, Reactions, Making Of – Timothee Chalamet, Zendaya, Oscar Isaac
Related article: OSCAR-NOMINATED – 'House of Gucci' Full Commentary & Behind the Scenes – Lady Gaga, Adam Driver, Jared Leto, Al Pacino
Related article: OSCAR-NOMINATED – 'Belfast' Full Commentary & BTS – Jamie Dornan, Caitriona Balfe, Judi Dench
Related article: OSCAR-NOMINATED – 'West Side Story' Full Commentary – Rita Moreno, Steven Spielberg, Rachel Zegler
Related article: OSCAR-NOMINATED – 'No Time to Die' Full Commentary, Behind the Scenes & Reactions, Daniel Craig, Rami Malek, Bond
The game and the new show that bears its name are set in the distant future, and feature the character of "Master Chief", a seemingly invincible super-soldier of a race of fighters called "Spartans" who along with the rest of what is left of humanity wage a war for their freedom against a hostile race of alien invaders known as The Covenant across the futuristic Galaxy. 
The show version of 'Halo', the first episode now streaming on Paramount+, is a very faithful and promising adaptation of the game, that also carves out its own story. With such a vast and deep universe capable of exploration, the show does a tremendous job in its exciting and action-packed pilot of establishing the world and characters that we will follow. The show makes itself available right off the bat for audiences that are tuning in both for the nostalgia and appreciation for the characters and storylines, and also for people that may have no prior knowledge or interest in the story. 
Science Fiction as the Genre Calling Card
Science Fiction has quickly become a shining point for Paramount's content library. In addition to their vast 'Star Trek' universe, 'Halo' has certainly announced itself as a very viable sci-fi action vehicle for the streamer and fits an interesting avenue that not every streamer is trying to occupy. There are definitely other shows on other streamers in the genre, but not exactly fitting the same action and adventure that 'Halo' does so well. Others seem more focused on heady or conspiracy, while 'Halo' is comfortable being a straightforward action story. 
Related article: All Best Actor/Actress Speeches From The Beginning Of Oscars 1929-2019 | Hollywood Insider
Related article: EVOLUTION: Every Henry Cavill Role From 2001 to 2021, All Performances Exceptionally Poignant
Related article: EVOLUTION: Every Chris Evans Role From 1997 to 2020, All Performances Exceptionally Poignant
Related article: 'In the Heights' Full Commentary & Behind the Scenes +  Reactions – Lin Manuel Miranda, John M. Chu
One of the aspects that makes 'Halo' stand out is its genuine authenticity. The show knows exactly what it is and that is really honest and refreshing these days, especially when it comes to science fiction. Often, it is too easy for the showrunners and writing teams of these kinds of stories to get bogged down by giving too much exposition or information, or introducing us to too many characters and leaving the audience lost and confused right away. 'Halo' is able to draw you into the story and whether you know the subtle references and elements from the game or not, the show works.
The interesting part of all of this is that the story for the show is completely independent of the game series. They use the world and some of the characters from the games to set the baseline of what the series will ultimately be about. Instead of jumping right in and throwing a million different elements and plot points at once, they are comfortable in their simple approach to showing you the good versus evil, push versus pull basic tenets of the storyline. At the same time, with expanded and limited aspects of making the game work as a television series, they have set themselves up nicely with a runway for many different roads to take and new characters to introduce. 
Related article: The Hollywood Insider's CEO Pritan Ambroase: "The Importance of Venice Film Festival as the Protector of Cinema"
Related article: The Masters of Cinema Archives: The Hollywood Insider Pays Tribute to 'La Vie En Rose', Exclusive Interview with Director Olivier Dahan
Related article: – Want GUARANTEED SUCCESS? Remove these ten words from your vocabulary| Transform your life INSTANTLY
Related article: #metoo Revolution: Powerful Questions That Need Answers
Related article: FACT-CHECKED Series: Timothee Chalamet and 32 Facts about The Young Superstar
In the pilot alone, there is a good amount of allusions to other integral characters from the video games who we may or may not have met yet. It does the cool thing that Matt Reeves' new 'The Batman' does by not necessarily creating an origin story for its main character, but jumping into an already established character and the world and learning more as the plot develops. The show makes clear that it will be its own independent story separate from the games, but they find a nice harmony between showing us Master Chief and the villainous covenant and creating new storylines along the way. 
'Halo' – Take Two on a Hollywood Version of the Franchise
It is impossible to review 'Halo' and not recognize that this is not the first time the concept has been worked out as either a movie or series. With such a vast universe and storylines and characters from which to pull from, it is not hard to see why they would attempt another reboot as a series. 
Paramount has made a bold but impressive move to bring this series back to the light and give it another go. With so much of the streaming wars of today focused on content, it is not enough to have just one hit now. As Disney and HBO Max have shown, you need to be able to parlay your content into different verticals and have synergy across your platform to really shine. By gambling on giving 'Halo' a shot I think it is definitely an effort to be applauded, whether it ends up hitting as they would like it to or not. The other streaming services like Netflix and Hulu in my opinion are at a competitive disadvantage if you do not have the same level of I.P. as the Disney's, HBO's and now Amazon's of the game after their acquisition of MGM. 
Related article: MUST WATCH – The Hollywood Insider's CEO Pritan Ambroase's Love Letter to Black Lives Matter – VIDEO
Subscribe to The Hollywood Insider's YouTube Channel, by clicking here.
Paramount+ Certainly seems to have realized they need to make a splash and leaning into 'Halo' is certainly the kind of gamble that can get you there. They have shown already they have the firepower in their multiple 'Star Trek' shows and independent stories in that universe to have proof of a viable concept. It will be really interesting to see for both story and plot reasons how this show develops, but also what it will mean for the streamer in the future. 
Different Style Leads to Different Story
While it pulls the names of characters, and the technology and weaponry used in the game, the show really does desire to make itself stand on its own legs. In the game series, Master Chief, who is the protagonist in both, wears a signature helmet that completes a multitude of valuable functions in battle but its most important is concealing his identity. This is only one of the many differentiating factors between game and show, but the show gives us Pablo Schreiber as Master Chief taking his helmet off and revealing what he looks like in the first episode. A welcomed departure that for storytelling purposes definitely helps to make the character relatable and more grounded in reality for the audience. 
Related article: Why Queen Elizabeth II Is One Of The Greatest Monarchs | Her Majesty Queen Elizabeth II of United Queendom of Great Britain & Northern Ireland (Video Insight)
Limited Time Offer – FREE Subscription to The Hollywood Insider
Click here to read more on The Hollywood Insider's vision, values and mission statement here – Media has the responsibility to better our world – The Hollywood Insider fully focuses on substance and meaningful entertainment, against gossip and scandal, by combining entertainment, education, and philanthropy.
The show protects itself from diving too deep into the realm of fantasy, which often felt too prevalent in playing the game. Even though the Spartan soldiers are about as close as you can get, no one is truly and actually invincible and the show is not afraid to admit that this is going to be a different kind of story. Already in the pilot more is discussed on Master Chief's conflicted feelings about his duties as a killing machine and it goes deeper on the politics and history of the setup of our current human race than the original game ever did. 
'Halo' is a very promising adaptation of the very hard to do and rarely correctly made video game world. The show borrows when it needs to from the game series, but it is truly focused on telling its own unique tale and version of events in a futuristic world in a universe ripe for the picking. The first episode of 'Halo' is streaming now on Paramount+. 
Cast: Pablo Schreiber, Natascha McElhone, Yerin Ha | Cinematography: Karl Walter Lindenlaub, Eric Kress, Ed Wild  | Directed By: Otto Bathurst, Jonathan Liebesman, Roel Reine, Jessica Lowrey | Created by: Steven Kane and Kyle Killen
By Mark Raymond
Click here to read The Hollywood Insider's CEO Pritan Ambroase's love letter to Cinema, TV and Media. An excerpt from the love letter: The Hollywood Insider's CEO/editor-in-chief Pritan Ambroase affirms, "We have the space and time for all your stories, no matter who/what/where you are. Media/Cinema/TV have a responsibility to better the world and The Hollywood Insider will continue to do so. Talent, diversity and authenticity matter in Cinema/TV, media and storytelling. In fact, I reckon that we should announce "talent-diversity-authenticity-storytelling-Cinema-Oscars-Academy-Awards" as synonyms of each other. We show respect to talent and stories regardless of their skin color, race, gender, sexuality, religion, nationality, etc., thus allowing authenticity into this system just by something as simple as accepting and showing respect to the human species' factual diversity. We become greater just by respecting and appreciating talent in all its shapes, sizes, and forms. Award winners, which includes nominees, must be chosen on the greatness of their talent ALONE.
I am sure I am speaking for a multitude of Cinema lovers all over the world when I speak of the following sentiments that this medium of art has blessed me with. Cinema taught me about our world, at times in English and at times through the beautiful one-inch bar of subtitles. I learned from the stories in the global movies that we are all alike across all borders. Remember that one of the best symbols of many great civilizations and their prosperity has been the art they have left behind. This art can be in the form of paintings, sculptures, architecture, writings, inventions, etc. For our modern society, Cinema happens to be one of them. Cinema is more than just a form of entertainment, it is an integral part of society. I love the world uniting, be it for Cinema, TV. media, art, fashion, sport, etc. Please keep this going full speed."
More Interesting Stories From The Hollywood Insider
– Want GUARANTEED SUCCESS? Remove these ten words from your vocabulary| Transform your life INSTANTLY
– A Tribute to Martin Scorsese: A Complete Analysis of the Life and Career of the Man Who Lives and Breathes Cinema 
– Do you know the hidden messages in 'Call Me By Your Name'? Find out behind the scenes facts in the full commentary and In-depth analysis of the cinematic masterpiece
– A Tribute To The Academy Awards: All Best Actor/Actress Speeches From The Beginning Of Oscars 1929-2019 | From Rami Malek, Leonardo DiCaprio To Denzel Washington, Halle Berry & Beyond | From Olivia Colman, Meryl Streep To Bette Davis & Beyond
– In the 32nd Year Of His Career, Keanu Reeves' Face Continues To Reign After Launching Movies Earning Over $4.3 Billion In Total – "John Wick", "Toy Story 4", "Matrix", And Many More
halo, halo, halo, halo, halo, halo, halo, halo, halo, halo, halo, halo, halo, halo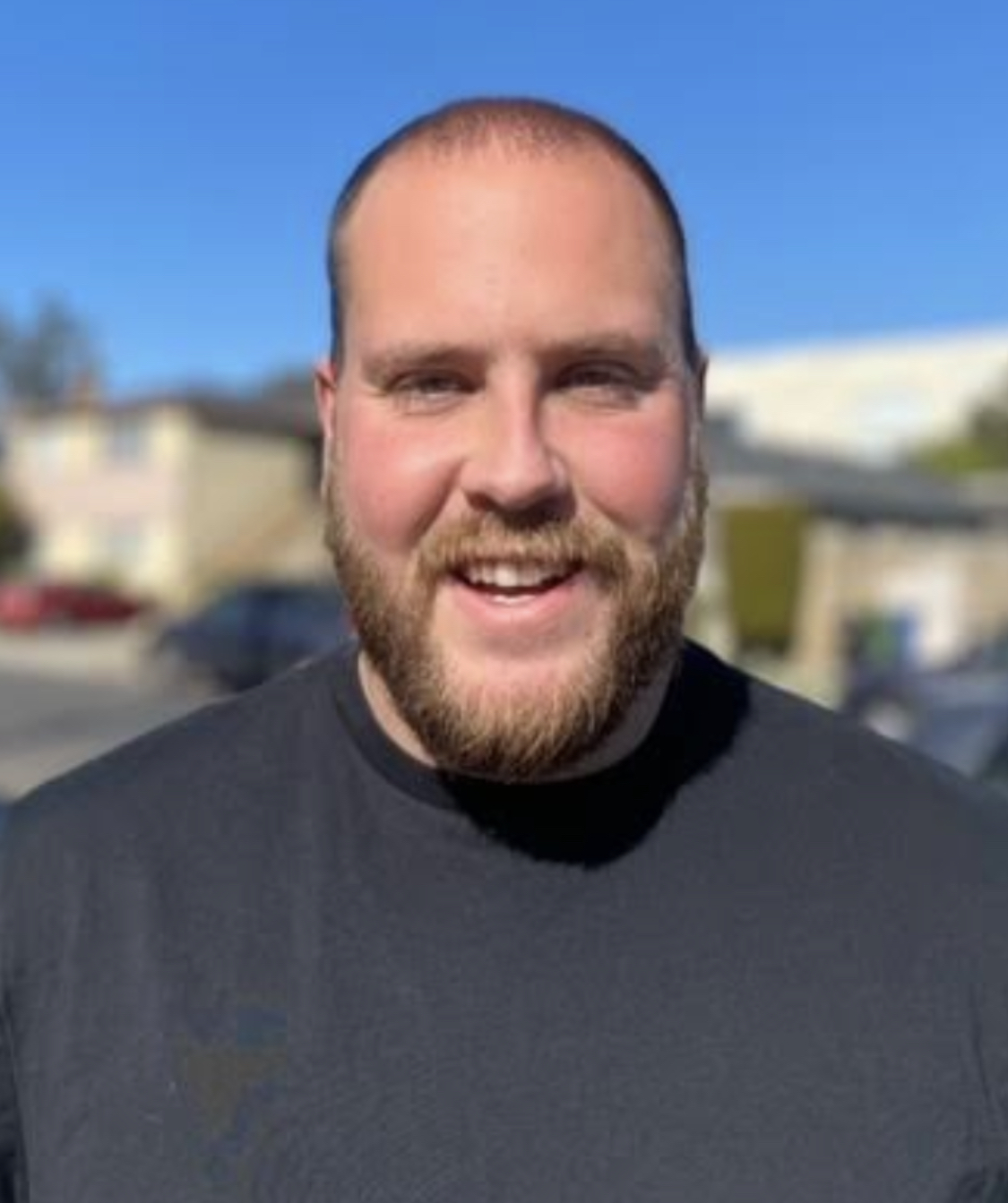 Mark Raymond is a writer and screenwriter who believes himself to be the only person desiring to work in film who originated in New York and currently resides in Los Angeles. Mark was inspired to write from a young age and has always desired to connect and uplift others through his work, as those that motivated him did for him. Mark feels very strongly that the world could use a lot more positivity and optimism, and is therefore very aligned to the mission of The Hollywood Insider to not spread hate or gossip, but instead to build each other up and shine a positive light on anyone bold enough to put their heart and soul into a piece of art. In his writing, Mark aims to use his signature wit to highlight the severity of the more serious and pressing issues of our time, to shine a beacon of light through the darkness. A devoted ally to all, he seeks to inspire and use his platform to give a voice to the voiceless and let his readers know that while everything may not be great right now, one day it can and will be.