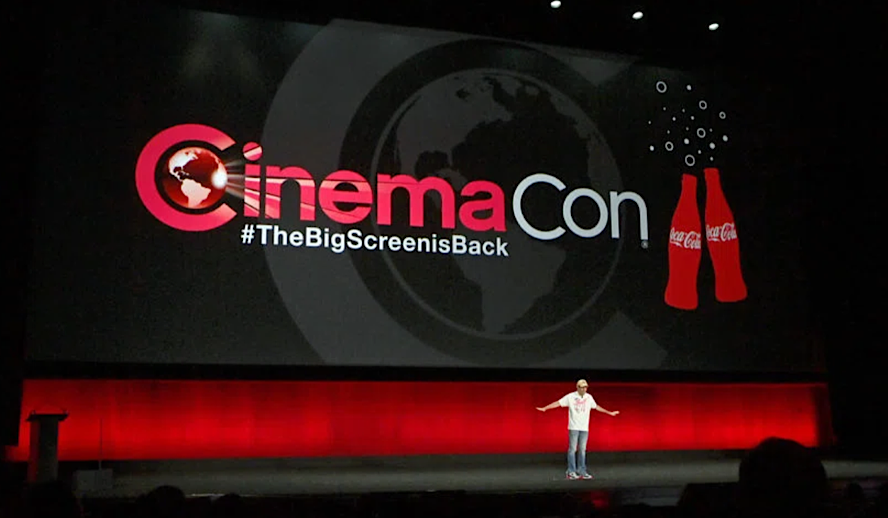 Photo: CinemaCon
This Used to be a Boring Work Conference
It's certainly not an original take to suggest that the Covid-19 Pandemic has had a massive impact on all of our day-to-day lives. From such changes as masking up, to zoom calls while working from home, few industries felt the impact on their bottom line performance more than that of movie theater owners. While the rest of the world by and large was able to find new ways to get work done and keep their businesses moving, theaters were forced to close their doors and keep them closed. 
Related article: OSCAR-NOMINATED – EXCLUSIVE: 'Dune' Full Commentary, Reactions, Making Of – Timothee Chalamet, Zendaya, Oscar Isaac
Related article: OSCAR-NOMINATED – 'House of Gucci' Full Commentary & Behind the Scenes – Lady Gaga, Adam Driver, Jared Leto, Al Pacino
Related article: OSCAR-NOMINATED – 'Belfast' Full Commentary & BTS – Jamie Dornan, Caitriona Balfe, Judi Dench
Related article: OSCAR-NOMINATED – 'West Side Story' Full Commentary – Rita Moreno, Steven Spielberg, Rachel Zegler
Related article: OSCAR-NOMINATED – 'No Time to Die' Full Commentary, Behind the Scenes & Reactions, Daniel Craig, Rami Malek, Bond
With television progressively becoming the more dominant form over the past few years, and the industry as a whole has embraced a more streaming dominant model a few years back, the Pandemic turned up the heat and accelerated changes to the way we think of digesting new films. Gone were the days of going out on a Friday night and getting your popcorn, and here now was the chance to spend twenty dollars to watch the most recent release right from the comfort of your own couch (with your own popcorn.) 
While I personally enjoyed every second of being able to watch nearly a new hyped-up release each week, there was something weird about it. Something was missing from the ordeal, and no I'm not talking about the overpriced tickets. It was the communal and overall exciting experience of checking out a new movie in a theater with a random group of people. Movies in so many ways bring us together, when we agree on the quality of their content but even more so when we disagree and debate them. Sharing a movie with a group of people is one of the aspects of life I missed the most during the peak of the Pandemic and was one of my favorite things to do once we were able to. 
Related article: All Best Actor/Actress Speeches From The Beginning Of Oscars 1929-2019 | Hollywood Insider
Related article: EVOLUTION: Every Henry Cavill Role From 2001 to 2021, All Performances Exceptionally Poignant
Related article: EVOLUTION: Every Chris Evans Role From 1997 to 2020, All Performances Exceptionally Poignant
Related article: 'In the Heights' Full Commentary & Behind the Scenes +  Reactions – Lin Manuel Miranda, John M. Chu
Despite a lot of indie theaters being forced to sadly close up shop, theaters, albeit mostly bigger chains (we'll save that for a different article), are trying to keep themselves alive and relevant in a world where television continues to dominate and compete with a business that has shifted so drastically toward streaming. Held annually, CinemaCon, the conference where all the players in the theater ownership and lobbying game come together with the major studios to discuss their business is in Las Vegas this week. 
While even ten years ago, no one would really blink an eye or consider this a momentous event, now all of the trades are covering the conference to see what news may come out in regards to the future of the movie theater industry. With much of the conference's events set around different speakers giving updates on their businesses and what they anticipate the future will be, it certainly has warranted front-page news the past few days. CinemaCon promised a lot of hype and thus far gotten off to a very hot start. From studios debuting new trailers for much anticipated blockbuster films to come and different talks led by theater owners and studio executives, there is a compelling buzz in the air about what the future of the moviegoing industry will entail. 
Related article: #metoo Revolution: Powerful Questions That Need Answers
Related article: FACT-CHECKED Series: Timothee Chalamet and 32 Facts about The Young Superstar
Shaking Off the Cobwebs 
Like much of the world coming to grips with getting back to a new sense of normalcy, so too is the film industry. Some of the biggest news to come out of the past few days of CinemaCon is the admission from John Fithian, head of NATO (not the other one that's been in the news recently) but the National Association of Theater Owners, who told CinemaCon attendees that the simultaneous release to streaming and theaters on the same day model that proliferated during the Pandemic is dead. 
This was huge and very welcome news for theater ownership groups, and really is ultimately a great compromise for the theaters and studios, who are also now increasingly more involved in their own streaming services. Throughout the Pandemic, a major way studios were able to release blockbuster movies while still being able to make some revenue on them was to sell them exclusively on their streaming platforms at an additional cost. While this model was very convenient for customers who would have otherwise paid for and gone to the film in a non-Pandemic world, it also came at a great cost to the studios and theater owners. 
Related article: MUST WATCH – The Hollywood Insider's CEO Pritan Ambroase's Love Letter to Black Lives Matter – VIDEO
Subscribe to The Hollywood Insider's YouTube Channel, by clicking here.
As Fithian touched on in his comments at CinemaCon, a big unintended consequence of this model was an increase in piracy, ultimately hurting the studios' pockets. Sucks to say but as we all know, money is the thing that makes the world turn and impacts every decision these companies make. The studios thought they had potentially cut out the middleman and the need for their films to go to theaters, but in reality, found out they actually do need to continue the symbiotic relationship that has existed since the early days of the industry. 
This recognition of the need for one another to coexist to be successful will still change in some respects, but will also be more beneficial for both the studios and theater owners. There are multiple benefits of having a movie released in theaters first, with studios able to gain more box office revenue and the theaters gain additional revenue through their share and profits from things like concessions and luxury up charges. There is also certain to be a shift in how long a movie remains in theaters before it releases to home video and streaming, again beneficial to everyone. The theaters get more exclusivity with the limited window of people being able to see movies in theaters, thus driving the need to see it in theaters before it releases on streaming and the studios are able to drive subscribers to their streaming. 
Related article: Why Queen Elizabeth II Is One Of The Greatest Monarchs | Her Majesty Queen Elizabeth II of United Queendom of Great Britain & Northern Ireland (Video Insight)
Limited Time Offer – FREE Subscription to The Hollywood Insider
Click here to read more on The Hollywood Insider's vision, values and mission statement here – Media has the responsibility to better our world – The Hollywood Insider fully focuses on substance and meaningful entertainment, against gossip and scandal, by combining entertainment, education, and philanthropy.
CinemaCon 2022 and Beyond 
Overwhelmingly, the news and buzz coming out of CinemaCon are incredibly positive. There is a strong sense of joy and optimism for the industry, with the studios and theater owners coming to terms that while their business models may be shifting slightly, most of these changes will positively impact them both. 
With the box office success of recent releases 'Spiderman: No Way Home' and Matt Reeves'  'The Batman' this positivity is certainly well-founded. With Disney having released another Marvel property 'Black Widow' during the Pandemic much to the chagrin of Scarlett Johansson and co, which led to her suing the studio over missed box office revenue she was entitled to that would have come from a traditional theater release. The 2022 outlook for these big blockbuster movies like the upcoming 'Doctor Strange in the Multiverse of Madness' and the long-awaited 'Jurassic World Dominion' is definitely strong. However, a big question industry folks have been trying to figure out for a long time now is, how do smaller movies fit in?
Related article: The Hollywood Insider's CEO Pritan Ambroase: "The Importance of Venice Film Festival as the Protector of Cinema"
Related article: The Masters of Cinema Archives: The Hollywood Insider Pays Tribute to 'La Vie En Rose', Exclusive Interview with Director Olivier Dahan
Related article: – Want GUARANTEED SUCCESS? Remove these ten words from your vocabulary| Transform your life INSTANTLY
There is almost certain to be a big shift here as we return to movie theaters in a post-pandemic world. Certain genre films like romantic comedies and contained indie dramas may be destined and ultimately better served remaining on the direct to streaming model. My hypothesis is that moviegoing as a whole, even as it begins to return to normal, will change drastically. The experience of going to these blockbuster movies will continually evolve into more of an "event", almost like going to a concert, sporting event, or play. If this model does ultimately pan out, the need for the theaters would remain for blockbusters, but studios would continue to have the majority of the power. Being able to decide whether one of their films goes directly to streaming or released to theaters is an incredible weapon to be able to wield, and shifts the power dynamic back to the studios. 
Ultimately, however, CinemaCon has created an amazing amount of buzz and excitement about the return to theaters. The studios and theater owners seem to be in a very good place with how their business will play out as we move forward back to a sense of normalcy. Much is still to be decided and figured out as streaming continues to evolve, but it is exciting to see these relationships repaired after how contentious some of them became at the peak of the Pandemic. For now, here's to looking forward to seeing that new movie on a Friday night with my popcorn and an overpriced glass of wine with all of you. 
By Mark Raymond
Click here to read The Hollywood Insider's CEO Pritan Ambroase's love letter to Cinema, TV and Media. An excerpt from the love letter: The Hollywood Insider's CEO/editor-in-chief Pritan Ambroase affirms, "We have the space and time for all your stories, no matter who/what/where you are. Media/Cinema/TV have a responsibility to better the world and The Hollywood Insider will continue to do so. Talent, diversity and authenticity matter in Cinema/TV, media and storytelling. In fact, I reckon that we should announce "talent-diversity-authenticity-storytelling-Cinema-Oscars-Academy-Awards" as synonyms of each other. We show respect to talent and stories regardless of their skin color, race, gender, sexuality, religion, nationality, etc., thus allowing authenticity into this system just by something as simple as accepting and showing respect to the human species' factual diversity. We become greater just by respecting and appreciating talent in all its shapes, sizes, and forms. Award winners, which includes nominees, must be chosen on the greatness of their talent ALONE.
I am sure I am speaking for a multitude of Cinema lovers all over the world when I speak of the following sentiments that this medium of art has blessed me with. Cinema taught me about our world, at times in English and at times through the beautiful one-inch bar of subtitles. I learned from the stories in the global movies that we are all alike across all borders. Remember that one of the best symbols of many great civilizations and their prosperity has been the art they have left behind. This art can be in the form of paintings, sculptures, architecture, writings, inventions, etc. For our modern society, Cinema happens to be one of them. Cinema is more than just a form of entertainment, it is an integral part of society. I love the world uniting, be it for Cinema, TV. media, art, fashion, sport, etc. Please keep this going full speed."
More Interesting Stories From The Hollywood Insider
– Want GUARANTEED SUCCESS? Remove these ten words from your vocabulary| Transform your life INSTANTLY
– A Tribute to Martin Scorsese: A Complete Analysis of the Life and Career of the Man Who Lives and Breathes Cinema 
– Do you know the hidden messages in 'Call Me By Your Name'? Find out behind the scenes facts in the full commentary and In-depth analysis of the cinematic masterpiece
– A Tribute To The Academy Awards: All Best Actor/Actress Speeches From The Beginning Of Oscars 1929-2019 | From Rami Malek, Leonardo DiCaprio To Denzel Washington, Halle Berry & Beyond | From Olivia Colman, Meryl Streep To Bette Davis & Beyond
– In the 32nd Year Of His Career, Keanu Reeves' Face Continues To Reign After Launching Movies Earning Over $4.3 Billion In Total – "John Wick", "Toy Story 4", "Matrix", And Many More
cinemacon, cinemacon, cinemacon, cinemacon, cinemacon, cinemacon, cinemacon, cinemacon, cinemacon, cinemacon, cinemacon, cinemacon, cinemacon, cinemacon, cinemacon, cinemacon, cinemacon, cinemacon, cinemacon, cinemacon, cinemacon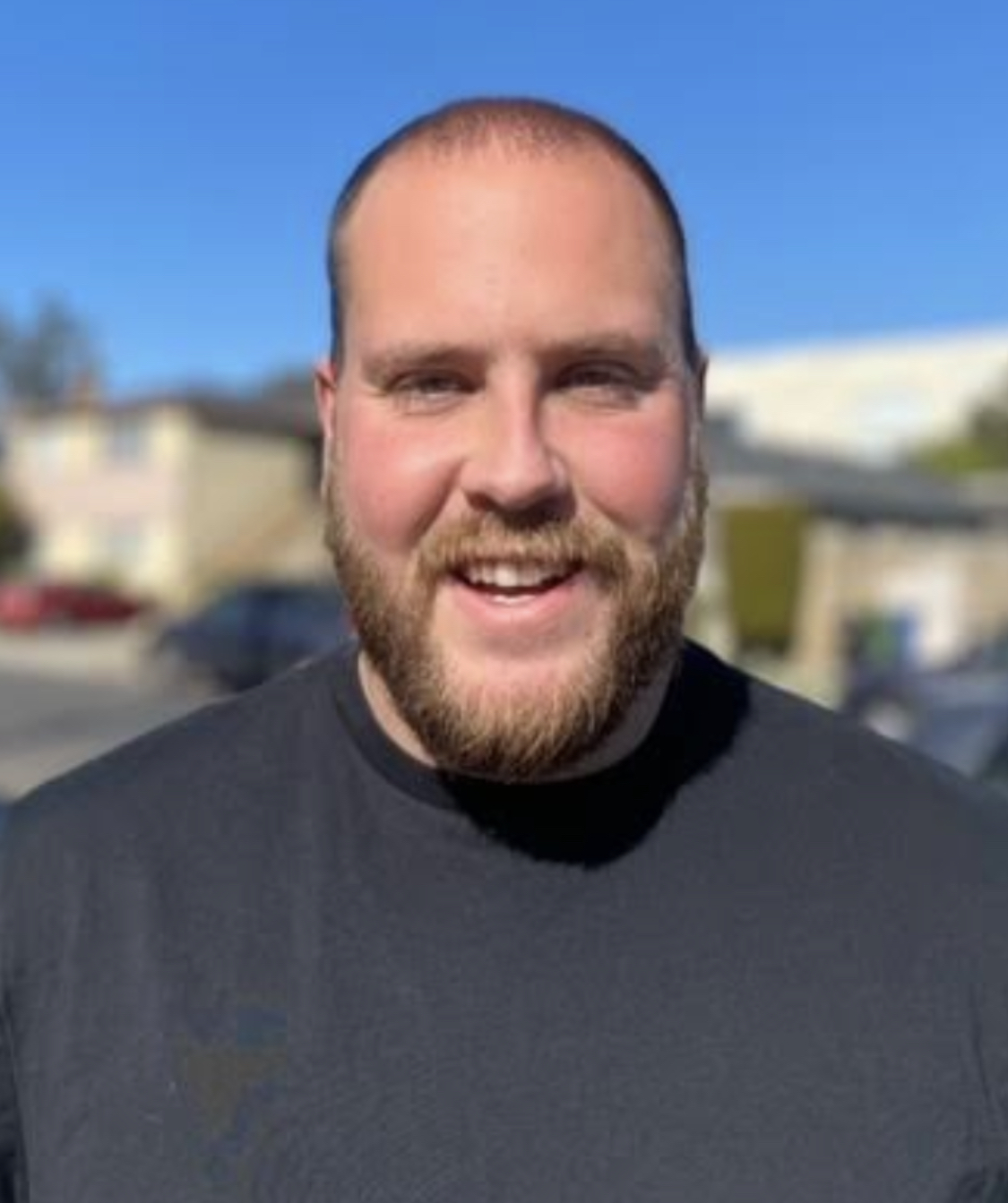 Mark Raymond is a writer and screenwriter who believes himself to be the only person desiring to work in film who originated in New York and currently resides in Los Angeles. Mark was inspired to write from a young age and has always desired to connect and uplift others through his work, as those that motivated him did for him. Mark feels very strongly that the world could use a lot more positivity and optimism, and is therefore very aligned to the mission of The Hollywood Insider to not spread hate or gossip, but instead to build each other up and shine a positive light on anyone bold enough to put their heart and soul into a piece of art. In his writing, Mark aims to use his signature wit to highlight the severity of the more serious and pressing issues of our time, to shine a beacon of light through the darkness. A devoted ally to all, he seeks to inspire and use his platform to give a voice to the voiceless and let his readers know that while everything may not be great right now, one day it can and will be.