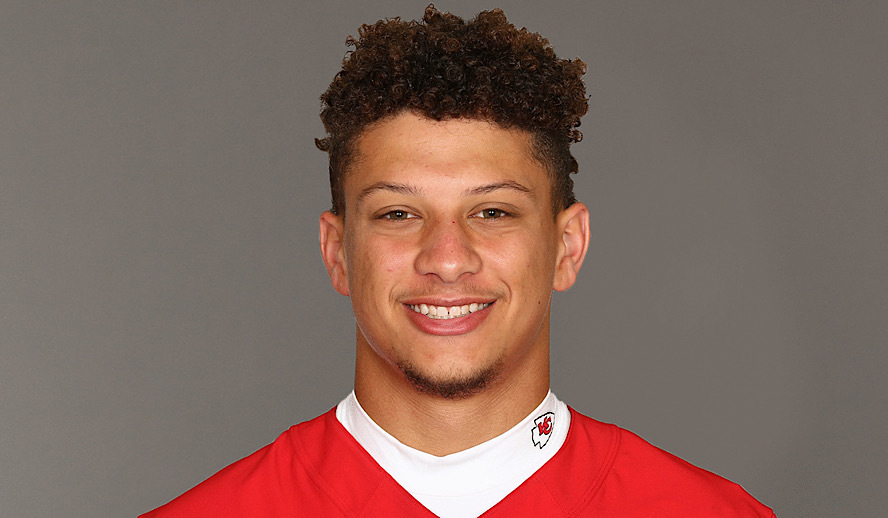 Photo:  Kansas City Chiefs
Pat Mahomes was back in a dream. Down ten with greatness on the line, he'd seen it all before. Down 24-0 against Houston three weeks earlier, and facing a 17-7 deficit in the Championship versus Tennessee. He wouldn't have been standing there if he and his mentor did not have faith in the team they'd built.‌ A team built off of that faith and winning mentality. But when a Mahomes to Tyreek Hill connection on a second and fifteen play was overturned, the air seemed to thin. It was now third and what felt like forever. San Francisco seemed primed to shut the Chiefs down and take home the Lombardi trophy. But just forty seconds later, Pat did as Pat does: under pressure, Mahomes flung a beautiful deep pass to his speedster Hill for a forty-four yard bomb to the 49ers twenty-one yard line. Hope did indeed spring eternal from this superstar. It always does. Thirty minutes later, and the Chiefs were crowned victorious and Mahomes rightly named MVP for overcoming his struggles to lead his team to the promised land after wandering for fifty years. It is no surprise that Mahomes is and will remain the face of the NFL now that its incumbent star, Tom Brady, is beginning to dwindle. America has smartly bought into this young but supremely gifted 24-year old, and its time to look back at the quick rise to the top that led Mahomes and all of American sports to the place it is right now.
A Most Gifted Man
When Mahomes first stepped onto the field as the newly appointed Master Chief, he immediately quieted anyone (if anyone) who had doubts. His 36-yard touchdown to Anthony Sherman was when those watching knew: this guy is special. 
The rest of the season would be bombs away with slingshots, left-handed tosses, fourth-quarter comebacks, no-look passes, and across his body throws that left all in awe. Those attributes were pretty and accumulated to 50 touchdowns, a number one seed in the playoffs and an MVP. What many did not pay as much attention to under all the glamour and magnificent passing, was a calm and humble persona that wanted nothing more than to give to his coach, teammates, and city what they desired most. A Super Bowl. But Brady and those pesky Patriots stormed into Kansas City come Championship time and stole that opportunity away in a thrilling overtime finish that left Mahomes sidelined and disappointed in his inability to make good on his hopes. Mahomes made sure to tell Chiefs Kingdom that he would be back next year. I knew there was no player quite like him, a once in every 100 years type of talent. I was one of the many who bought into this Mahomes promise, and here we are now, relishing in his greatness.
Related Article: Dearest Kobe Bryant, This Is Our Tribute To You And Your Darling Daughter – We Love You, Always and Forever!
Faith Built Mentality
When the 2019 season opened up, Mahomes picked up right where he left off, tearing through every team and cruising to win after win, including a convincing victory over Ravens led by the would-be-MVP‌ Lamar Jackson. After a blazing 4-0 start, the cracks in the Chiefs not-so-perfect team began to show. The defense gave up big plays, couldn't stop the run, and the team needed to be carried by Mahomes on a weekly basis. The Chiefs would drop the next two games, only to have the scariest event take place: in week seven, Mahomes went down. The man who was tough as nails couldn't get up. Everyone was reacting saying "Mahomes is done for the year." Friends were reminding me of the Madden curse. That this was it, one and done for Mahomes. 
Pat refused to stay down. 
After a miraculous healing that saw Mahomes miss just two games, he returned with a vengeance, albeit, a loss in his first week back. After that loss, Mahomes brought his team to the finish line by winning the final six games of the season and, thanks to Miami, a second seed in the playoffs. 
When all was said and done, coach Andy Reid and Mahomes continued to preach their belief in the team and unwillingness to let any setbacks block their path to the big game. This mentality has been consistently visible in the team's spirit and Mahomes embodies it more than anyone. His humbleness and team-first personality have made it impossible for people to dislike him, and fact, adds to the charisma and talent he carries.
Reminded Everyone That "I'm Still Here."
While Mahomes and the Chiefs had to fight and overcome adversity in 2019, Lamar Jackson took the world by storm, being claimed the best player in the NFL by many analysts as he and coasted on his Ravens team. I was happy for him but saddened that many were so quick to move on from Pat. Lamar had the spice and numbers that Pat didn't have, but Pat had the leadership and grit to go with his generational talent. When Jackson faltered, Mahomes reminded everyone watching: I'm still the best. Coming back from deficits and making plays on a weekly basis, Mahomes commands respect and the attention of all those around him. To cap his magical run off with a gutsy Super Bowl performance (alongside a clutch defense), Mahomes showed he truly is the best player and all will chase him for the next fifteen years in hopes to achieve what he has already in just two full seasons. 
All Hail the Commander and Chief.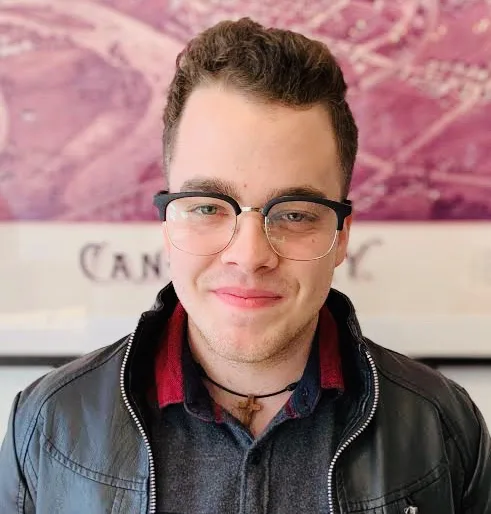 Merrick Sinclair is a film journalist with a passion for cinema, Hollywood and filmmaking since a young age. Merrick focuses on reviews and features here at Hollywood Insider, and takes careful thought as to the impact cinema has on culture and what that means for us. Whether they be old or new, blockbuster or independent, Merrick understands the role movies have on society and how each individual has their own unique experience with movies. Merrick hopes to unpack his observations with clarity for readers while allowing them to walk away with their own opinions on any given topic.