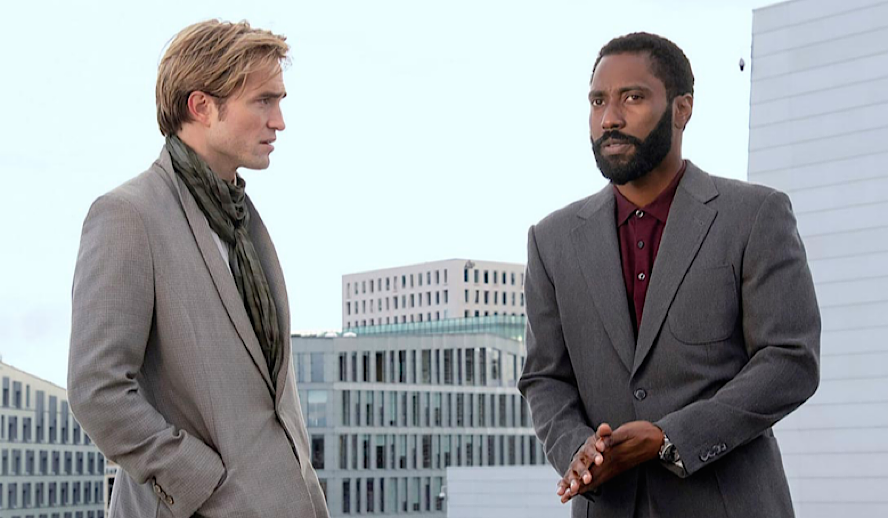 Photo: 'Tenet'/Warner Bros. 
Few directors in history have had as strong of a following, or as powerful of an effect on cinema as Christopher Nolan. His ten feature films have earned 34 different Oscar nominations and ten awards. TIME magazine named him one of the 100 most influential people in the world in 2015, and in 2019 he was appointed Commander of the Order of the British Empire for his accomplishments. His name is formally written as Christopher Nolan CBE. 
Subscribe to Hollywood Insider's YouTube Channel, by clicking here.  
Christopher Nolan's first film, 1998's Following, was an extremely low-budget crime thriller that nevertheless impressed audiences on release. This first movie demonstrates many of the techniques and styles that have become a staple of Nolan's films, particularly the non-linear plot structure. The Criterion Collection released Following in 2012, in order to preserve the director's legacy. 
Christopher Nolan's career graph and filmography
Nolan's following film, Memento, was critically acclaimed and further highlighted his signature style. The unique non-linear story is told in alternating sequences, some in black-and-white and others in color, which appear disjointed. However, the movie's ending brings the narrative full-circle into one cohesive story. This style of storytelling has since become the crux of most of Nolan's movies, such as The Prestige and Inception. 
Exclusive: Lion King is now a talk show host? The Launch of NEWEST ANIMATED TALK SHOW – 'The Anytime Show' with host Mister H. I. | Much needed humor and perspective
While Memento made Nolan a massive figure in Hollywood, Batman Begins made Nolan a household name. Helming the wildly successful Dark Knight Trilogy of Batman films, Christopher Nolan made a type of superhero film that was previously unheard of.
Grounded in realism, with essential elements of the Batman mythos reimagined to believably fit into a realistic world, the trilogy was a massive success. Christian Bale's performance as Bruce Wayne/Batman and Heath Ledger's iconic performance as The Joker were essential aspects of these films' success. However, it was Christopher Nolan's vision, and his devotion to that vision, that created this iconic trilogy. 
​Related article: FACT-CHECKED Series: Timothée Chalamet and 32 Things About This Extraordinary Superstar 
Nolan's departure from his signature style
Nolan's latest release, 2017's Dunkirk, is considered by some to be the greatest war film ever made. While seemingly a stark departure from Nolan's previous work, mostly thriller films with science fiction elements, Dunkirk includes many classic Nolan elements. Among these include a narrative with multiple different perspectives, an emphasis on visual storytelling, and frequent collaborators such as composer Hans Zimmer and actors Cillian Murphy and Tom Hardy. 
Related article: Genius Robert Pattinson and His 15-Year Strategy to 'Tenet' & 'Batman'
Nolan's eleventh film, the upcoming Tenet, promises to also be both unique and distinctly "Nolan". Little is known about the film's plot, which suggests the sort of unpredictable story that we have come to predict from Christopher Nolan. No plot details have been officially confirmed by the director, as of yet. 
The only confirmation about Tenet
The only details about Tenet that viewers currently have access to is an official trailer. The trailer is long, but reveals very little. Time travel appears to be a key aspect of the film, as the trailer shows several shots of items or people moving in reverse. A crashed car suddenly turns itself right-side-up, its windshield magically reassembling. An armed soldier moves backwards into a room that has already been shot full of holes. 
Limited Time Offer – FREE Subscription to Hollywood Insider, for substance and meaningful entertainment that is free of gossip and scandal, click here
Visually and perhaps thematically, Tenet looks most similar to Nolan's Inception. Sharp-dressed men appear to be on some sort of espionage mission of grave importance. The introduction of a key piece of fantasy technology, the dream machine in Inception and supposedly a time machine in Tenet, elevates the thrills to amazing heights. 
Familiar faces in the upcoming Tenet
Tenet also includes frequent Nolan collaborator Michael Caine. Having appeared in major roles in some of the director's biggest projects, including the Dark Knight Trilogy, The Prestige and Inception, Caine is a mainstay in Nolan's filmography. However, even the legendary actor has little information on Nolan's upcoming project.
Related Article: Want GUARANTEED SUCCESS? Remove these ten words | Transform your life INSTANTLY
Michael Caine told Gamesradar, "[Christopher Nolan] is so secretive he won't let me have the script," before explaining that he doesn't know what the title, Tenet, refers to in the film. 
Nolan fans may be worried about the director's latest projects experiencing delays due to the coronavirus pandemic. However, so far the project is still on track for release on July 17th. Warner Brothers delayed multiple other upcoming projects, including Wonder Woman 1984 and In the Heights, but Tenet has so far kept its release slot. 
Related articles:  A Tribute To The Academy Awards: All Best Actor/Actress Speeches From The Beginning Of Oscars 1929-2019 | From Rami Malek, Leonardo DiCaprio To Marlon Brando & Beyond | From Olivia Colman, Meryl Streep To Bette Davis & Beyond
Tenet on track
According to Forbes, Tenet's intended release date may be late enough to not need a rescheduling. If theatres begin opening back up by June or July, Tenet can keep its release date and enjoy large audiences of people who want to visit the newly-reopened theatres. If theatres are not open in time, then Tenet's low amount of advertising means that it can easily be rescheduled later down the road. In this way Nolan's secrecy and lack of big publicity may work in Warner Brothers' favor.
Christopher Nolan has a long and impressive history in Hollywood. His films always promise high-concept thrills, captivating narratives and beautiful cinematography, and so far they have never broken a promise. As one of Hollywood's legendary directors, he is able to create hype based on his name alone. Whether it releases on July 17th or is delayed to a later date, Tenet is sure to deliver abundant thrills and twists to audiences. 
Cast: John David Washington, Robert Pattinson, Elizabeth Debicki, Michael Caine, Dimple Kapadia, Kenneth Branagh
Music: Ludwig Goransson | Cinematography: Hoyte van Hoytema |Edited by: Jennifer Lame
By Thomas McNulty
More Interesting Stories From Hollywood Insider
– A Tribute To The Academy Awards: All Best Actor/Actress Speeches From The Beginning Of Oscars 1929-2019 | From Rami Malek, Leonardo DiCaprio To Marlon Brando & Beyond | From Olivia Colman, Meryl Streep To Bette Davis & Beyond
– Why Queen Elizabeth II Is One Of The Greatest Monarchs | Her Majesty Queen Elizabeth II of United Queendom of Great Britain & Northern Ireland
– Compilation: All James Bond 007 Opening Sequences From 1962 Sean Connery to Daniel Craig
– In the 32nd Year Of His Career, Keanu Reeves' Face Continues To Reign After Launching Movies Earning Over $4.3 Billion In Total – "John Wick", "Toy Story 4", "Matrix", And Many More
– Want GUARANTEED SUCCESS? Remove these ten words from your vocabulary| Transform your life INSTANTLY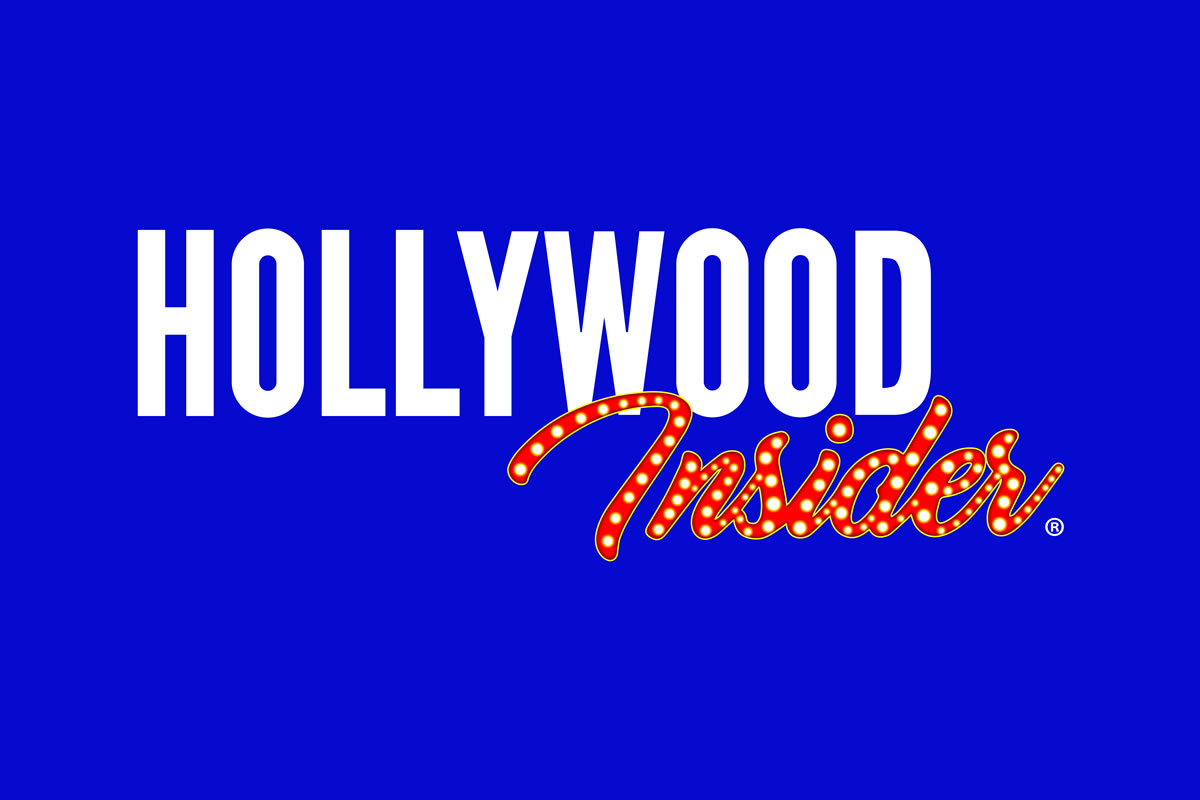 Hollywood Insider  is a media network thatfocuses on substance and meaningful entertainment/culture, so as to utilize media as a tool to unite and better our world, by combining entertainment, education and philanthropy, while being against gossip and scandal.