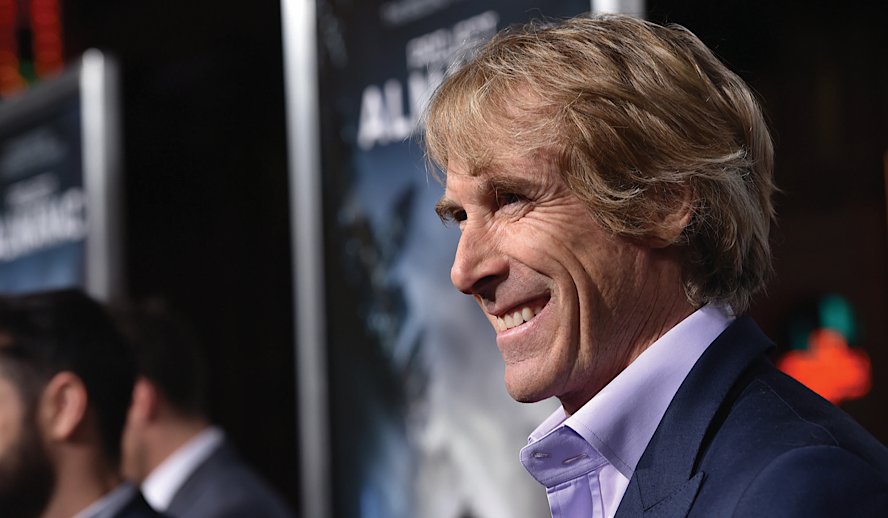 Photo: Michael Bay
No one in the industry quite has the mind and heart for pure, unadulterated action like Michael Bay does. Most of his films give audiences the thrills that come with shootouts or death-defying stunts, but without the dangers, guaranteeing that you get more than your money's worth when you visit Bay's crazy, volatile, and entertaining universe. He's made a career out of treating his fans with eye-popping visuals that sometimes don't even require 3-D to burst through the screens, taking full advantage of special effects technology to fit a lifetime of hair-raising experiences within a film's two-hour runtime.
Although he has experimented with several styles in his long and storied career, Bay's films are mostly known for their unabashedly macho personality. Fast cars, loud guns, alpha male energy, and gorgeous women in bikinis are widely seen as his MO, but it's a style that's always suited him, one that he rocks with confidence. And as he should, because the action genre never looks its best unless it's filtered through Bay's creative eye.
Related article: 'In the Heights' – Behind the Scenes and Full Commentary/Reactions from Cast & Crew
Related article: The Hollywood Insider's CEO Pritan Ambroase: "The Importance of Venice Film Festival as the Protector of Cinema"
Michael Bay Explodes Into 90s Hollywood
Like some directors, Bay first caught Hollywood's attention with his work directing music videos in his 20s, where he lent his talent to several prominent singers whose music benefited from Bay's aesthetic flair and captivating camerawork. Videos like Aerosmith's 'Meat Loaf', Tina Turner's 'Love Thing', and Divinyls' 'I Touch Myself' all feature Bay's signature directorial techniques that he would later go on to hone during his filming career. In addition to his music videos, Bay directed several advertisements for products like Nike, Coca-Cola, Budweiser, and many others. By increasing awareness for these household brands, little did Bay know, he was also increasing the brand awareness of his own work. Eventually, even Hollywood itself became enamored by Bay's impressive portfolio and saw enough potential in his work to entrust him with the golden keys to the silver screen. Prolific producer Jerry Bruckheimer, who's produced so many classic films he makes it look easy, recruited Bay to direct another flick to add to Bruckheimer's historical resume in 'Bad Boys'. 
Thanks to Bruckheimer's eye for talent, 'Bad Boys' became a lightning in a bottle kind of film that seemed to have the universe on its side from its first day of filming. Not only did 'Bad Boys' put Bay on the map, but it helped launch Will Smith's undeniable career just when he started transitioning into movies, a transition that Bay and 'Bad Boys' helped make seamless. Bay's directorial debut had all the attitude, mannerisms, and spunk that audiences would later familiarize with his work, while also proving that his approach to filmmaking was a certified draw.
On just a $19 million budget, the film went on to gross $141.4 million, pushing Bay from novice filmmaker to one of Hollywood's hottest commodities off the strength of one movie. But perhaps the best thing that Bay has ever done for his career was surpassing the hype that 'Bad Boys' gave him, verifying he's not just a simple one-hit wonder. His sophomore feature film, 'The Rock', went on to gross $335 million at the box office off a $70 million budget, cementing Bay as a premiere talent whose stories were must-see in the theaters. 
Bay later went on to cap his unbeatable 90s run with 'Armageddon', the 1998 sci-fi film starring an ensemble cast that consisted of Ben Affleck, Bruce Willis, Liv Tyler, and Billy Bob Thornton. The movie follows several blue-collar everyman workers who, because of their specific qualities, are recruited by NASA to help stop a massive asteroid barreling towards Earth like a giant bullet, threatening all life. At the time, it was the largest film of Bay's career, both in terms of size and scope. But as his prior two efforts had already shown us, there was no task too big for the once upcoming filmmaker. To say he knocked 'Armageddon' out of the park would be an understatement, and it would be more appropriate to say that Bay knocked his third feature out of our solar system. 
Related article: MUST WATCH – The Hollywood Insider's CEO Pritan Ambroase's Love Letter to Black Lives Matter – VIDEO
Subscribe to The Hollywood Insider's YouTube Channel, by clicking here.
The movie ended its run with over $553.7 million in the bank and ruled over Cinema in 1998 as the highest-grossing film of that year. It even made an asteroid size impact on the Academy Awards, nominated four times at the world's most prestigious ceremony, mostly for the film's breakthrough technical achievements. Based on its roaring success, it's hard to argue that 'Armageddon' wasn't a highlight in Bay's career. But the fact that it wasn't (the) highlight is a testament to Bay's limitless capabilities as a director, because the only thing more impressive than his 90s run, was his run in the 2000s.
Branching Out For The New Millennium, Expanding His Vision For The Next Generation
Commercially, and even to an extent critically, the 2000s could easily be seen as Bay's Cinematic apex.  There, he saw some of his biggest box-office hits to date and was also able to stretch his creative muscles even further with more high concept movies that motivated his growth as a storyteller. Bay once reassured his fans that he would tackle more challenging projects in his career when he built up more experience, and he kept his word by directing the 2001 romantic war drama, 'Pearl Harbor'.
'Pearl Harbor' tells a fictional story about a love triangle between two soldiers, played by Ben Affleck and Josh Hartnett, and an army nurse portrayed by 'Underworld' queen Kate Beckinsale. As the title implies, the film sells this heavy romance drama within the backdrop of one of history's most catastrophic war tragedies. Although a bit marred by critics, critical opinion wasn't strong enough to sink 'Pearl Harbor' a second time, as the film proved to be another box office hit, scoring $449.2 million. It also won a well-deserved Academy Award for best sound editing and declared Bay's experimentation of unexplored genres a rousing success. 
After challenging himself with 'Pearl Harbor', Bay continued his winning streak by returning to 'Bad Boys' with Will Smith and Martin Lawrence, giving the world the long-awaited sequel to his feature debut. According to many moviegoers, the sequel more than lived up to the original, as fans were willing to give the film $273 million at the box office in 2003. Bay tried to challenge himself as a filmmaker with the ambitious 'The Island', a sci-fi feature starring Ewan Mcgregor and Scarlett Johansson about two clones on the run. Unlike his other movies, however, 'The Island' didn't receive the attention or accolades that many of his other projects enjoyed. It failed to make its money back at the box office, with many considering 'The Island' to be a rare financial bomb in Bay's illustrious reputation. Fortunately for Cinema, the director came back in a big way and with a vengeance when he directed 2007's 'Transformers', which was the beginning of a long and beautiful relationship between him and the mega-franchise.
Related article: Why Queen Elizabeth II Is One Of The Greatest Monarchs | Her Majesty Queen Elizabeth II of United Queendom of Great Britain & Northern Ireland (Video Insight)
Limited Time Offer – FREE Subscription to The Hollywood Insider
Click here to read more on The Hollywood Insider's vision, values and mission statement here – Media has the responsibility to better our world – The Hollywood Insider fully focuses on substance and meaningful entertainment, against gossip and scandal, by combining entertainment, education, and philanthropy.
'Transformers: Age of Bay'
On TheMovieShowOnline, Bay describes what drew him to 'Transformers'. "I've been, through my career, offered a lot of superhero movies I haven't really been interested in doing. This was something that I thought was new and different," The 'Bad Boys' architect said. "There was a woman, when I did a test screening in the states, she's thirty-five, and she goes, 'I was not excited to see this movie. I love this movie.' And the guy who was doing the focus group said, 'Why?' And she goes, 'Because it reinvents the superhero movie. We've seen the suits, we've seen the capes,' she goes, 'I'm bored of that. This is new and different.'" In that aspect, before the MCU was fully realized, Bay was building up his own universe of superheroes, one that started off with a big bang larger than the explosion that created our own universe.
The first 'Transformers' was Bay's highest-grossing film at the time, pulling in $709.1 million in box office revenue. It was the highest-grossing non-sequel of 2007, further solidifying Shia Labeouf as a legitimate actor, and introduced the world to Megan Fox, who to many was as much of a visual spectacle as anything else presented in Bay's 'Transformers'. The success of the first film was only surpassed by its subsequent sequels, with 'Transformers: Dark of the Moon' and later on 'Transformers: Age of Extinction' both earning over a billion dollars each. Combined, the films have generated $4.8 billion, making the franchise one of the most profitable series of movies in Cinema history. Despite the film and its sequels dividing critics' opinions, much like most of Bay's work, international audiences declared with their wallets and their support that Bay might have found his true calling in directing giant, shape-shifting mecha robots who spoke English, a bizarre concept that only a mind like Bay's would've been able to translate to the big screen.
It would've been easy for Bay to just coast off the success of 'Transformers', but the creative eye is often a wandering one, and like a lover who's promiscuous at heart, Bay found himself gazing at other ideas that begged for his affection. 
The 2010s And Beyond
Even while filming 'Transformers' movies, Bay was coming down with a serious case of franchise fatigue. 'Transformers' was beginning to wear out its stay in the filmmaker's head, and he was already flirting with other smaller ideas that reinvigorated his passion. "I told the studio, 'I'm done doing robots,'" Bay said in an interview with Hitfix. "'I'm gonna' shoot myself if I do another robot,' I said, 'I gotta do something small, and I'm gonna' do this movie Pain & Gain,'"
2013's 'Pain & Gain' was a movie based on a true story about three fitness buffs pulling off one of the dumbest, most bizarre heists in Miami-Date county's history. Undoubtedly, the strangest part about the heist is that it actually worked. It starred Mark Wahlberg, Anthony Mackie, and Dwayne Johnson as the aforementioned fitness buffs, with Johnson arguably the MVP of the film after giving a knockout performance in the role that Hollywood couldn't shut up about. The movie may have made its money back, but it was still a very much a modest hit compared to his previous films. At the same time, however, Bay was on form with 'Pain & Gain', tackling dark subject matter with laugh-out-loud humor, and adding flavor to the film with his classic stylistic choices.
Related article: The Hollywood Insider's CEO Pritan Ambroase: "The Importance of Venice Film Festival as the Protector of Cinema"
Related article: The Masters of Cinema Archives: The Hollywood Insider Pays Tribute to 'La Vie En Rose', Exclusive Interview with Director Olivier Dahan
Related article: – Want GUARANTEED SUCCESS? Remove these ten words from your vocabulary| Transform your life INSTANTLY
Bay continued this pattern of doing smaller projects between directing 'Transformers' films with '13 Hours: The Secret Soldiers of Benghazi'. And after concluding his 'Transformers' franchise for good, he went on to direct the recent '6 Underground' with Ryan Reynolds, a Netflix movie about a tech billionaire who recruits a squad of elite operatives to take down a dictator. '6 Underground' was worth every penny of its $150 million, as it went on to generate over 83 million household views after its debut, showing that in the wake of MCU movies and Star Wars sequels, Bay still has it in him to make some noise among all that ruckus.
Secretly, however, Bay has become a successful producer in his own right. His production credits include 'The Purge' franchise, 'Teenage Mutant Ninja Turtles', 'A Nightmare On Elm Street', and 'A Quiet Place'. Through the invisible hands of production, he's also chosen to keep himself involved in the 'Transformers' movies long after wrapping up his final film, having produced the successful Travis Knight 'Bumblebee' spin-off as well. As he steps further behind the scenes, Bay's influence over Hollywood is a constant presence that continues to inspire both the next generation of filmmakers and the next generation of moviegoers alike. And it's for the better.
Legacy
When you bring up the name Michael Bay, the first thing that comes to mind is the action genre; evidence of the strong impression he's made on Cinema despite the amount of criticism his movies routinely face. Like Wes Craven is forever connected with Horror, or how Judd Apatow and Comedy will always belong together, audiences know what to expect from a Bay-directed project, and they continue to show their support for the film auteur regardless of professional criticism. Ultimately, Bay has spent years providing his audience with good times, plenty of laughs, and a myriad of iconic moments, and has earned his place as one of Hollywood's most notable and resonant filmmakers. 
By Tony Stallings
Click here to read The Hollywood Insider's CEO Pritan Ambroase's love letter to Black Lives Matter, in which he tackles more than just police reform, press freedom and more – click here.
An excerpt from the love letter: The Hollywood Insider's CEO/editor-in-chief Pritan Ambroase affirms, "The Hollywood Insider fully supports the much-needed Black Lives Matter movement. We are actively, physically and digitally a part of this global movement. We will continue reporting on this major issue of police brutality and legal murders of Black people to hold the system accountable. We will continue reporting on this major issue with kindness and respect to all Black people, as each and every one of them are seen and heard.
Just a reminder, that the Black Lives Matter movement is about more than just police brutality and extends into banking, housing, education, medical, infrastructure, etc. We have the space and time for all your stories. We believe in peaceful/non-violent protests and I would like to request the rest of media to focus on 95% of the protests that are peaceful and working effectively with positive changes happening daily. Media has a responsibility to better the world and The Hollywood Insider will continue to do so."
Ways to support Black Lives Matter Movement to end systemic racism
More Interesting Stories From The Hollywood Insider
– Want GUARANTEED SUCCESS? Remove these ten words from your vocabulary| Transform your life INSTANTLY
– Compilation: All James Bond 007 Opening Sequences From 1962 Sean Connery to Daniel Craig
– Do you know the hidden messages in 'Call Me By Your Name'? Find out behind the scenes facts in the full commentary and In-depth analysis of the cinematic masterpiece
– A Tribute To The Academy Awards: All Best Actor/Actress Speeches From The Beginning Of Oscars 1929-2019 | From Rami Malek, Leonardo DiCaprio To Denzel Washington, Halle Berry & Beyond | From Olivia Colman, Meryl Streep To Bette Davis & Beyond
– In the 32nd Year Of His Career, Keanu Reeves' Face Continues To Reign After Launching Movies Earning Over $4.3 Billion In Total – "John Wick", "Toy Story 4", "Matrix", And Many More
michael bay, michael bay, michael bay, michael bay, michael bay, michael bay, michael bay, michael bay, michael bay, michael bay, michael bay, michael bay, michael bay, michael bay, michael bay, michael bay, michael bay, michael bay, michael bay, michael bay, michael bay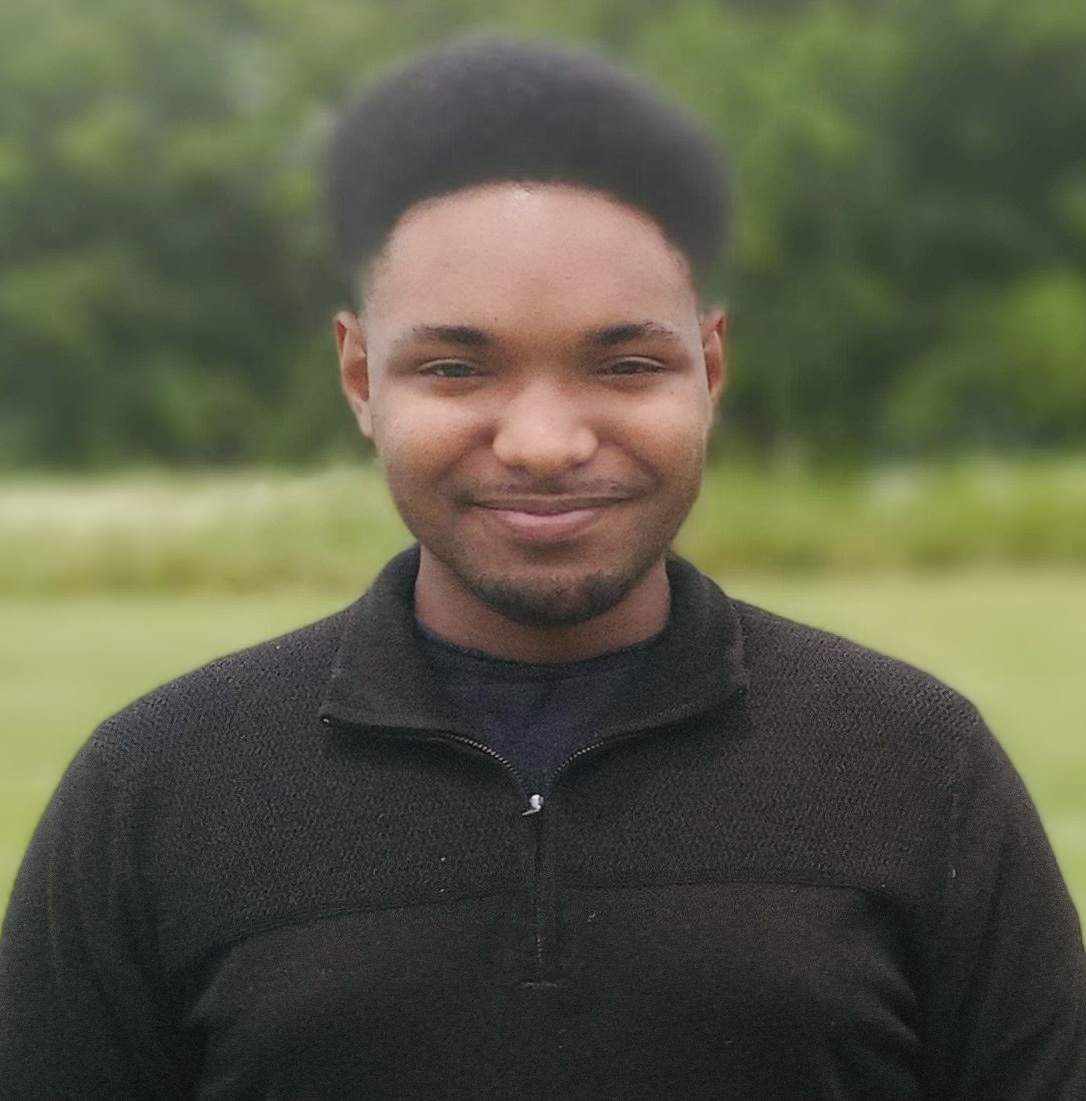 Tony Stallings is an avid follower of the entertainment industry who uses his passion for writing to relay meaningful, positive messages and narratives from the world of Hollywood. Tony doesn't just focus on covering entertainment, but delving into it. He prides himself on focusing on the bigger picture, concerned with how entertainment culture affects and shapes the world at large with utmost honesty. Tony's dedication to journalistic integrity, reliability and passion is a common bond that he shares with Hollywood Insider, and he's eager to help people recognize the value of entertainment through their platform.