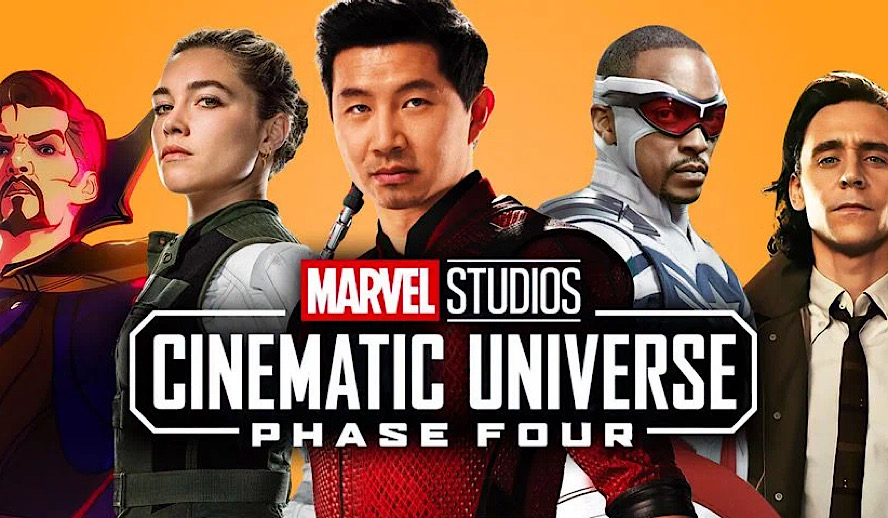 Photo: MCU Phase Four
The Marvel Cinematic Universe has dominated the box office for over a decade and has found an additional home with Disney Plus. There's something drawing audiences back in again and again. While fight sequences and witty dialogue are assets to the entertainment value of these movies, there's something more explorative provided. Something for people to latch onto and invest in – the characters. 
Related Video: Full Commentary on 'Top Gun: Maverick': Tom Cruise, Val Kilmer, Jennifer Connelly, Miles Teller
Related video: 'Top Gun: Maverick' Full Premiere Reactions: Tom Cruise, Val Kilmer, Jennifer Connelly, Miles Teller
Related video: EVOLUTION: Every Tom Cruise Role From 1981 to 2021, All Performances Exceptionally Poignant
Throughout the timeline of the MCU, there has literally been a multiverse of characters to explore. Heroes, anti-heroes, sidekicks, villains, and everything in between. Following the Infinity Saga, the MCU has entered and stationed itself in Phase Four (as the universe has structured its release of projects into phases). Phase Four had an uphill battle to climb due to the climactic nature of 'Avengers: Endgame,' and the multiple production setbacks Covid-19 thrust upon the entertainment industry. Beginning in January 2021 with 'WandaVision,' and still continuing now, Phase Four had (and still has) the difficult struggle of having to introduce new styles and plotlines to keep audiences engaged, while remaining true to the emotional heart of the universe and fit into the MCU mold. It's a balance between familiarity and freshness. And the engine running to maintain that balance is, of course, the characters of the MCU. 
 Who are the Best Returning Characters?
One of the greatest elements of franchises or television series is the way with which characters can be developed. A character arc can take years to complete, and even then, there's still always more room for the character to grow or for their newfound development to have an impact on others. Such is the case with Wanda Maximoff (aka the Scarlet Witch). Kicking off this phase and ending the long hiatus between projects, Wanda, played masterfully by Elizabeth Olsen, has dominated as a fan-favorite and has cemented her place as a current leading lady for the universe. 'WandaVision' saw Wanda in every light, and in every decade, possible. Laughing, crying, loving, and grieving, this miniseries gave audiences an in-depth look into the character of Wanda and allowed her morals to shift in an understandable manner.
Related video: Full Premiere Reactions 'Doctor Strange in the Multiverse of Madness': Benedict Cumberbatch & Team
Related Video: OSCAR-NOMINATED – EXCLUSIVE: 'Dune' Full Commentary, Reactions, Making Of – Timothee Chalamet, Zendaya, Oscar Isaac
Related Video: OSCAR-NOMINATED – 'House of Gucci' Full Commentary & Behind the Scenes – Lady Gaga, Adam Driver, Jared Leto, Al Pacino
Related article: EVOLUTION: Every Henry Cavill Role From 2001 to 2021, All Performances Exceptionally Poignant
Related article: EVOLUTION: Every Chris Evans Role From 1997 to 2020, All Performances Exceptionally Poignant
Related article: #metoo Revolution: Powerful Questions That Need Answers
Related article: FACT-CHECKED Series: Timothee Chalamet and 32 Facts about The Young Superstar
No one was pushing for Wanda to be this ultimate hero; she was allowed to be a person. A person whose actions stem from her emotions, though those actions have consequences. Her journey continued through 'Doctor Strange: Multiverse of Madness,' where she (spoiler alert!) became the main villain of the film. To take a beloved character and craft an arc of corruption rather than redemption is bold and challenging, but the audience has seen Wanda's pain, so though her actions are not justifiable by moral standards, they are understandable. The character of Wanda has been in the MCU since 2015, so giving her this spotlight and satisfying her fans is a win for the MCU. 
Speaking of character development, Phase Four also shined a spotlight on Tom Hiddleston's Loki. Starting as a villain in 2011's 'Thor,' and 2012's 'Avengers,' Loki is the god of mischief (the very charming and good-looking god of mischief), and has been on quite a journey through the years. Growing from villain to anti-hero, with many missteps along the way, Loki is loved for his eloquence, deviousness, and most importantly, his complexity. Though the character has "died" and comeback many times, there is still more to explore, and the fandom was grateful for him receiving his own show (a show that is set to have a second season, unlike many of the other Marvel series dropped this year). Though the reception of the 'Loki' show is mixed, it does not diminish the impact this character has had, and will continue to have, on the MCU. His many layers and Slytherin-eque personality will always make him interesting. Similar to Wanda, the audience doesn't need to condone his actions to find him a compelling character. 
Related article: MUST WATCH – The Hollywood Insider's CEO Pritan Ambroase's Love Letter to Black Lives Matter – VIDEO
Subscribe to The Hollywood Insider's YouTube Channel, by clicking here.
Related article: All Best Actor/Actress Speeches From The Beginning Of Oscars 1929-2019 | Hollywood Insider
Even More Character Development
Peter Parker has been loved since before the MCU started. Who wouldn't love an average, dorky kid doing his best to save the world after school? 'Spider-Man: No Way Home' brought many people back to the theater and took Peter to a darker place. Spider-Man has had many web-slinging outings on the big screen, having been played by Tobey Maguire, Andrew Garfield, and now, Tom Holland. Each depiction has had its own take on the character to offer. 'Spider-Man: No Way Home' pulled off the remarkable feat of featuring them all together. Though Holland's Peter was still the lead, the momentous crossing between versions broke the internet and had audiences continually applauding throughout the film. Maguire and Garfield's renditions were able to have their own developments woven into the film, while Holland's Peter remained at the heart of the story. Once again, it took MCU's Peter to a darker place. It mixed every emotion into it and ended on a bittersweet note that promised more from Peter Parker to come.
There are many other returning characters who made their mark throughout this Phase. Doctor Strange, Bucky Barnes/The Winter Soldier, Falcon as the new Captain America, and many others have revealed new sides to them. Additionally, heroes such as Thor, Ant-Man, and the Guardians of the Galaxy are set to return with their own films as this phase continues. The only thing to be said about all these characters is: it's all in the development.
Related article: Why Queen Elizabeth II Is One Of The Greatest Monarchs | Her Majesty Queen Elizabeth II of United Queendom of Great Britain & Northern Ireland (Video Insight)
Limited Time Offer – FREE Subscription to The Hollywood Insider
Click here to read more on The Hollywood Insider's vision, values and mission statement here – Media has the responsibility to better our world – The Hollywood Insider fully focuses on substance and meaningful entertainment, against gossip and scandal, by combining entertainment, education, and philanthropy.
MCU Phase Four – Who are the Best New Characters?
Marvel doesn't just want to get by on their returning vets, there is also a craving for new characters to enter the scene. Simu Liu's Shang-Chi received his own solo film with 'Shang Chi and the Legend of the Ten Rings.' This story provided much-needed Asian representation, and Shang-Chi himself was a lovable main hero audiences could root for. It didn't matter that this was the character's first outing in the MCU, his backstory and origin were explored and he received his own dynamic character arc through just the runtime of this film. Furthermore, aspects of the MCU were ingrained into the film through other characters and easter eggs. It was implemented into this world while focusing on a more contained storyline. Shang-Chi was not a recycled archetype manufactured in the MCU, he was his own person complete with flaws and desires everyone could relate to. He ran away from his home, leaving his sister behind. He was a trained assassin with violence in him. However, he was also a guy having fun with his best friend at a karaoke bar. He was a valet that swooned over fancy cars. And when the time came for him to face his struggles, he stepped up and stood firmly by his morals. 
An even more recent new character (or characters) stems from 'Moonknight.' In this series, Oscar Isaac portrays a man with dissociative identity disorder, so the audience gets multiple new characters within one performance. Isaac flips the switch with his mannerisms, his accent, and his overall disposition as he transforms into these characters, and as these characters transform into their superpowered alter egos. This character exploration dives deeper than thought possible because we are diving into a man's fractured mind. Audiences can love both Steven Grant and Marc Spector, who feel like opposites and appear to have different wants and needs in life. Seeing these characters within one person and watching them deal with inner conflict as well as an intense outward conflict is a must-watch character journey. There are plenty of other new Phase Four characters to look out for, from the Eternals, to Iman Vellani's Kamala Khan in the newest series release: 'Ms. Marvel,' it is impressive that the MCU is able to bust out all these new characters.
Related article: The Hollywood Insider's CEO Pritan Ambroase: "The Importance of Venice Film Festival as the Protector of Cinema"
Related article: The Masters of Cinema Archives: The Hollywood Insider Pays Tribute to 'La Vie En Rose', Exclusive Interview with Director Olivier Dahan
Related article: – Want GUARANTEED SUCCESS? Remove these ten words from your vocabulary| Transform your life INSTANTLY
Something Old, Something New
A new formula Marvel is inciting is passing the torch from older characters to new ones. These new characters are not exact replacements for the old ones because they are unreplaceable. Rather, there is a mentorship between them. The 'Black Widow' solo film was met with some skeptical responses, however, it was obvious that the standout performance comes from Florence Pugh's Yelena Belova. Yelena is the younger sister figure of Natasha Romanoff and shares the same traumatizing past in the Red Room. There is no doubt that Pugh is a talented actress, and she plays Yelena with humor, skill, and with a vulnerability that doesn't compromise her badassery. With quotable lines that range from hilarious to heart-wrenching, Yelena can become the new Widow for the MCU, without letting audiences forget that Natasha will always be the original. Yelena is not copying off anything, she is her own character, but there is that mentorship from Natasha, and that sisterly bond that tugs at the heart.
Related article: A Tribute to Johnny Depp: The Actor and Musician Who Defined Range
Related video: EVOLUTION: Every Johnny Depp Role From 1984 to 2020, All Performances Exceptionally Poignant
Related article: A Tribute to the Hero & President Volodymyr Zelenskyy: Comedian/Actor, Ukraine's President and Heroic Leader
Yelena makes her next appearance in the 'Hawkeye' series, where the audience gets another dynamic duo. Hailee Steinfield portrays Kate Bishop in the series, a young girl who gets herself into some trouble linked to Jeremy Renner's Hawkeye. The mentorship aspect is played up even more in this series, and there is that wonderful contrast between the grumpy character versus the sunshine character. Kate is reckless and fun. She's spoiled, but she means well. And she's good with a bow and arrow. Steinfield knows how to play a likable character. Kate doesn't have any superpowers or assassin training. The audience understands that she is a normal young girl with dreams and perseverance. Furthermore, the storylines of the series are not far-fetched for the characters. The stakes make sense and every character's decision makes sense. There are also fun scenes between Kate and Yelena, showcasing both ladies at their finest and funniest. Those scenes remind viewers that the MCU hasn't lost its touch at all and that there are still engaging dynamics to be had, even if certain original characters have left or are stepping away from focus. Phase Four is pushing the limit and it'll be interesting to see where everybody goes next.  
By Rachel Beltowski
Click here to read The Hollywood Insider's CEO Pritan Ambroase's love letter to Cinema, TV and Media. An excerpt from the love letter: The Hollywood Insider's CEO/editor-in-chief Pritan Ambroase affirms, "We have the space and time for all your stories, no matter who/what/where you are. Media/Cinema/TV have a responsibility to better the world and The Hollywood Insider will continue to do so. Talent, diversity and authenticity matter in Cinema/TV, media and storytelling. In fact, I reckon that we should announce "talent-diversity-authenticity-storytelling-Cinema-Oscars-Academy-Awards" as synonyms of each other. We show respect to talent and stories regardless of their skin color, race, gender, sexuality, religion, nationality, etc., thus allowing authenticity into this system just by something as simple as accepting and showing respect to the human species' factual diversity. We become greater just by respecting and appreciating talent in all its shapes, sizes, and forms. Award winners, which includes nominees, must be chosen on the greatness of their talent ALONE.
I am sure I am speaking for a multitude of Cinema lovers all over the world when I speak of the following sentiments that this medium of art has blessed me with. Cinema taught me about our world, at times in English and at times through the beautiful one-inch bar of subtitles. I learned from the stories in the global movies that we are all alike across all borders. Remember that one of the best symbols of many great civilizations and their prosperity has been the art they have left behind. This art can be in the form of paintings, sculptures, architecture, writings, inventions, etc. For our modern society, Cinema happens to be one of them. Cinema is more than just a form of entertainment, it is an integral part of society. I love the world uniting, be it for Cinema, TV. media, art, fashion, sport, etc. Please keep this going full speed."
More Interesting Stories From The Hollywood Insider
– Want GUARANTEED SUCCESS? Remove these ten words from your vocabulary| Transform your life INSTANTLY
– A Tribute to Martin Scorsese: A Complete Analysis of the Life and Career of the Man Who Lives and Breathes Cinema 
– Do you know the hidden messages in 'Call Me By Your Name'? Find out behind the scenes facts in the full commentary and In-depth analysis of the cinematic masterpiece
– A Tribute To The Academy Awards: All Best Actor/Actress Speeches From The Beginning Of Oscars 1929-2019 | From Rami Malek, Leonardo DiCaprio To Denzel Washington, Halle Berry & Beyond | From Olivia Colman, Meryl Streep To Bette Davis & Beyond
– In the 32nd Year Of His Career, Keanu Reeves' Face Continues To Reign After Launching Movies Earning Over $4.3 Billion In Total – "John Wick", "Toy Story 4", "Matrix", And Many More
mcu phase four, mcu phase four, mcu phase four, mcu phase four, mcu phase four, mcu phase four, mcu phase four, mcu phase four, mcu phase four, mcu phase four, mcu phase four, mcu phase four, mcu phase four, mcu phase four, mcu phase four, mcu phase four, mcu phase four, mcu phase four, mcu phase four, mcu phase four, mcu phase four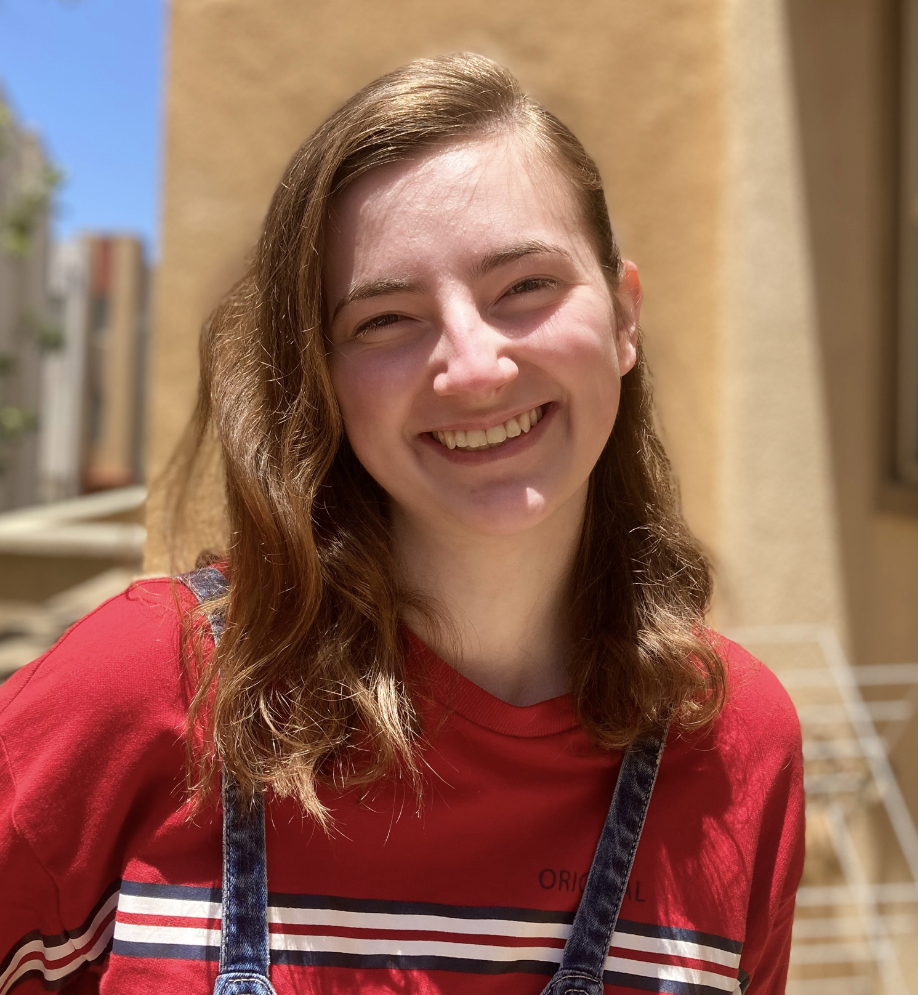 Rachel Beltowski is a screenwriter and film critic, with a passion for character-driven stories and thought-provoking themes. From adventure to horror, Rachel enjoys stories which take the audience on an emotional rollercoaster and allow for personal expression that would otherwise go silent. Rachel was drawn to The Hollywood Insider's dedication to individual perspectives and positive world impacts. The Hollywood Insider has provided a foundation for Rachel to share her insights and leap into the center of the entertainment industry. Rachel hopes to bring a fresh voice into the world of film and television, and share her love of stories with others.