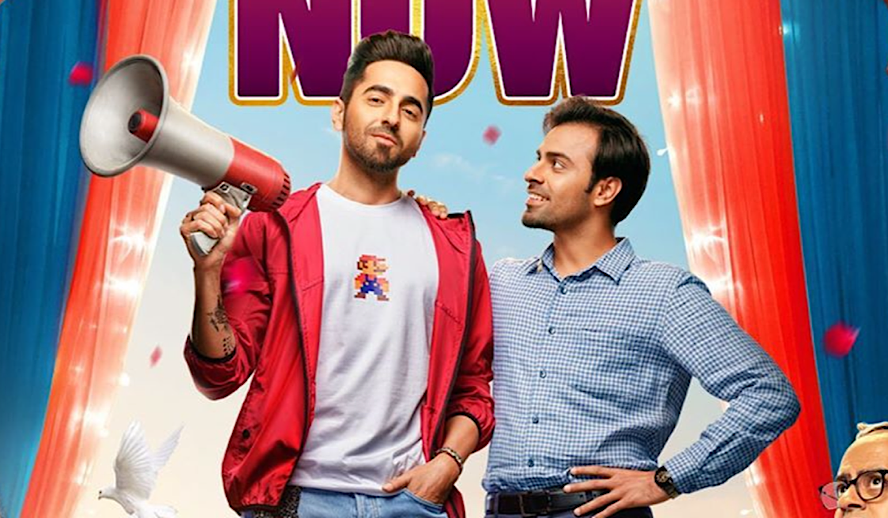 Photo: Shubh Mangal Zyada Saavdhan/AA Films
Love is love. Love has to be celebrated. Love conquers all. Luckily, human rights is respected and wise people do celebrate couples of all variety, be it gay, lesbian or straight. What are humans if we have no compassion and respect? United States of America is a melting pot of diversity, from cultural integration to religion, from career choices to sexuality, we are a colorful box of the most varied crayons. In respect to other countries, religious and/or cultural standards may weigh heavier on those who have an unconventional lifestyle that differs from what is historically accepted as status quo. Shockingly, there are still 8 countries on this planet we call Earth that mandate the death penalty for being gay; Nigeria, Sudan, Somalia, Saudi Arabia, Yemen, and Iran. How have humans progressed so significantly on the technological front, successfully commandeering a rocket to the moon, successfully cloned a pig, but haven't figured out how to accept people for who they are? You don't need to understand something for it to be right and good. If you don't understand Japanese, Italian or Nepali, does it make those languages wrong or bad? No. Absolutely not. Gay, lesbian and all kinds of LGBTQ is equally as right and good as straight. Perhaps this quote should be recited at the first signs of verbalizing in infants – "A wise man makes his own decisions; an ignorant man follows public opinion."
Because of cinema's strong influence on Indian society as a whole, 2020's
Shubh Mangal Zyada Saavdhan
is a giant leap in the battle of public acceptance. 
In 2018, the country of India decriminalized consensual relations between individuals of the same gender. Yes, this means that about 2 years ago, it was actually a crime to be gay or lesbian. In 2020, it is hard to believe that such discriminatory laws still hold water. Bollywood has made significant strides in promoting the acceptance of same-sex relationships in their films. Because of cinema's strong influence on Indian society as a whole, 2020's Shubh Mangal Zyada Saavdhan is a giant leap in the battle of public acceptance, complete with a side of humor and entertainment. Films such as this send such a strong message against the discrimination and stigmas faced head on by the LGBTQ community. This film will deliver laughter and make you re-evaluate your judgements. 
Related article: Elite – One Of The Best Shows On Netflix – Dripping With Romance, Important Issues & Gay Couples Being Celebrated
Related article: Bollywood Wins With Lesbian Romantic Film 'Ek Ladki Ko Dekha Toh Aisa Laga' Starring Sonam Kapoor Ahuja
The film's director
stated that he was unfazed
by the controversy surrounding the film
Shubh Mangal Zyada Saavdhan was released in theaters on February 21, 2020. The Indian-Hindi romantic comedy was written and directed by Hitesh Kewalya and produced by Aanand L. Rai, Himanshu Sharma, Bhushan Kumar and Krishan Kumar. The film stars Bollywood actors Ayushmann Khurrana, Jitendra Kumar, Neena Gupta, and Gajraj Rao. The film is based on a male couple who handle the pitfalls associated with convincing their families, one of their fathers in particular, to accept the fact that they are in love. My first instinct is to think how is this even an issue, aren't we all in agreeance that love is love? My second thought is the realization that the world has a whole has not caught up to this high level of human rights yet. Optimistically, I add the word "yet." The film's director stated that he was unfazed by the controversy surrounding the film. The world should take a page from his book and adopt his nonchalant attitude toward another individuals' sexuality. 
Related article: WATCH: "If Your Child Told You They Were Gay/Lesbian, What Would You Do?" – Prince William Confirms He Would Completely Accept His Gay Children – Hollywood Insider's 'Messages From America' – Episode 6
Shubh Mangal Zyada Saavdhan is Bollywood's gift to India, having one of the most popular actors star as a gay man speaks so loudly.
The release of Shubh Mangal Zyada Saavdhan to theaters across the country was not free of controversy. As a country where acceptance of gays is still met with a learning curve, having one of the most popular actors in Bollywood star as a gay man speaks so loudly. The film is a brave endeavor that matches the momentous milestone in Bollywood commercial cinema. It ended on a touching note, an undeniable fact those who have seen the film would agree with. As a cinephile, I am hopeful that Shubh Mangal Zyada Saavdhan will set off a chain reaction of films that chose to tackle this (unfortunately) still taboo topic. Other Bollywood stars are doing their part in helping Indian society accept and celebrate LGBTQ people through movies, some important names are filmmakers like Karan Johar (Kapoor & Sons), actresses like Sonam Kapoor (Ek Ladki Ko Dekha Toh Aisa Laga), Manisha Koirala (Do Paise Ki Dhoop, Chaar Aane Ki Baarish), Shabana Azmi (Fire), etc. Films and the media in general have the ability to sway public opinion- be it on the military, politics, or homosexuality as seen in the box office smash hit Brokeback Mountain. It is important for directors and film studios to understand how influentially strong their hand is. From a personal perspective, I know for a fact that I do not want to raise a family in a world where it is acceptable to chastise or punish people for who they are. Who are we to judge? No man is free of sin, so what makes us so dignified as to slam the gavel at the being of another. Love makes the world turn. Hate breeds chaos. Let that sink in before you pass pre-conceived judgments onto a fellow human.
Do yourself a favor and see Shubh Mangal Zyada Saavdhan. Your face will hurt from the roughly two hours straight of laughter.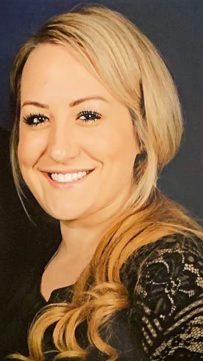 Raquel Kokkoros is currently a writer for Hollywood Insider. Enchanted by the illustriousness of cinema, Raquel is proud to contribute to a team that prioritizes quality journalism and respect for the entertainment business being utilized as a tool to better the world. Raquel believes in emphasizing elements of film and television that deserve an unbiased platform. Proud to provide an optimistic stage for the diverse offerings of Hollywood, Raquel enjoys writing from a fair, understanding, and truthful perspective –  a philosophy that embodies the ethos of Hollywood Insider.