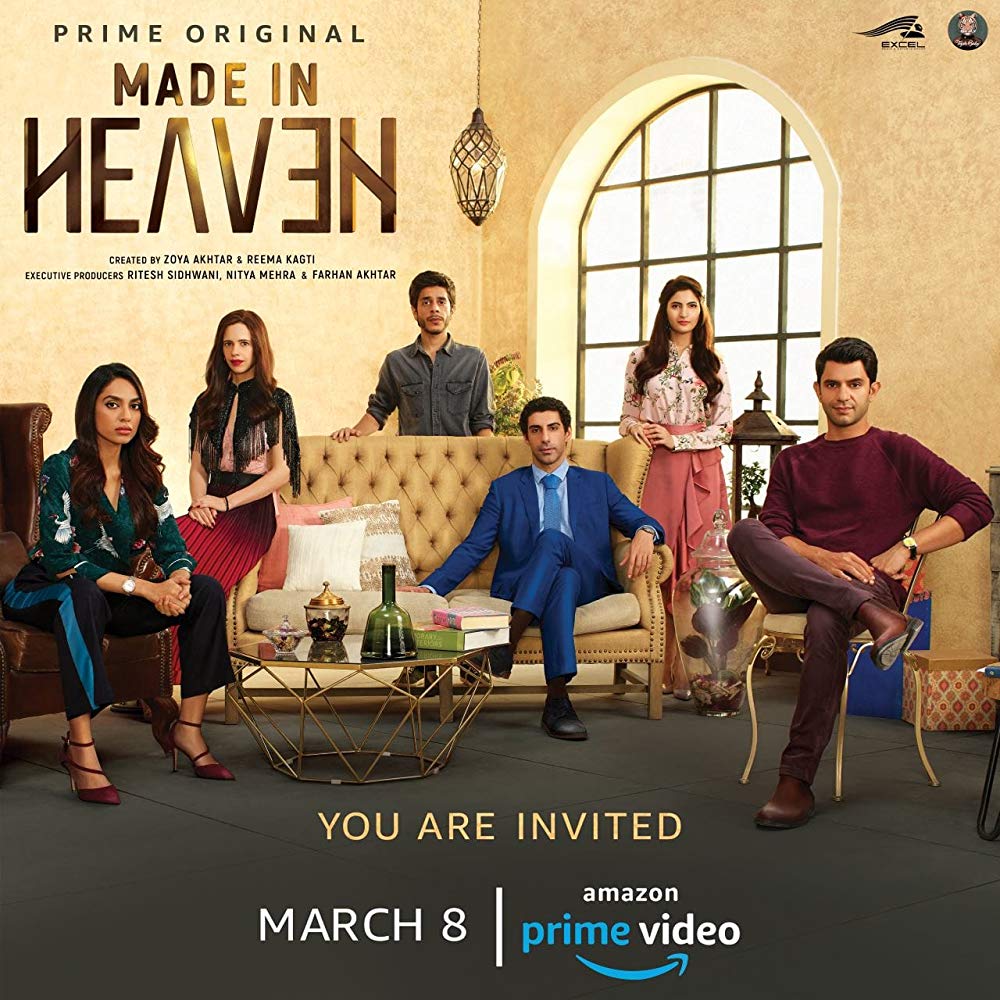 Photo: "Made In Heaven"/Amazon Prime
"They say marriages are made in heaven … a sacred union of two souls.
But on the ground, the reality is slightly different," narrates Kabir (
Shashank Arora
), the videographer of Made in Heaven – the fictional wedding planning company the series is centered around.
For all the grandeur and festivities that Indian weddings are infamous for, this message becomes increasingly clear as you binge (and, trust me, binge you will) through the 9 episodes of Made in Heaven. As the series progresses, it subtly delves into the issues that lurk underneath the surface, threatening to rot the shine – dowry demands, abortion, feminism, infidelity, homosexuality, forced marriages, impotency, and more; the kind of stuff that doesn't make the cut for Instagram grids. Uniquely, however, the show does not judge or preach these issues, making it untiring to watch. It questions why we place so much worth on marriage, why it is acceptable for a person to marry plants for superstition while two people of the same sex who love each other cannot, why the poor continue to protect the rich and despicable, turning a blind eye to their transgressions amongst many other questions of hypocrisies, bigotry, and abuse of power … All without pretending to know the answers. It merely holds up a mirror and presents a simple message: all that glitters is definitely not gold.
Made in Heaven is Amazon's highly entertaining new series following two slightly morally ambiguous wedding planners, Tara Khanna (an ambitious trophy wife determined to prove herself) and Karan Mehra (a man drowning in debt and trying to come to terms with what his homosexuality means in a society so largely intolerant). We watch as they do anything within their means to ensure that the 'most important day' of many of Delhi's rich and powerful go ahead according to plan … which may or may not include setting an investigator on a bride at the request of the groom's mother. They need to keep their young company, Made in Heaven, afloat after all. Appropriately, the idea for the show was first conceived at a couple of back-to-back weddings in Delhi that creators, Zoya Akhtar and Reema Kagti, attended in 2016. After discussions with their friends and wedding videographers, The Wedding Filmer (who also created the beautiful title sequence for the show), they reconfirmed that "wedding planners often have to be much more than just people who provide catering and decor," Alankrita Shrivastava (director) says. "They are like the shrink, the life coach, and the bestie." Actor Arjun Mathur (Karan) aptly sums it up as "wedding Ghostbusters", with the Made in Heaven duo often needing to be firefighters and therapists as well as wedding planners.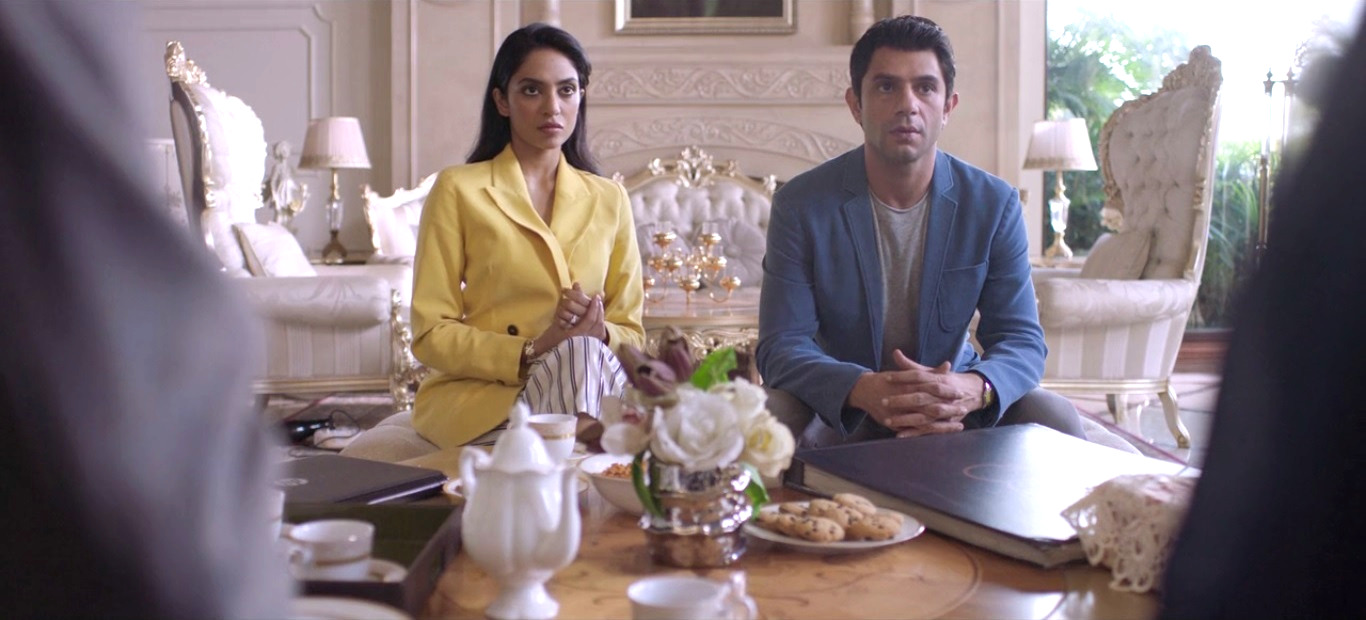 Photo: "Made In Heaven"/Amazon Prime
Is it really Made In Heaven, when society forces their terrible constraints into your life?
In a culture where marriage is often the solution to a lot of things, where a woman isn't truly successful until she's married, where families go into debt to make sure that wedding celebrations are extravagant … using weddings as a backdrop to provide commentary and inspire discussions around issues facing India was a choice as bold as it was smart. Akhtar and Kagti share that they seek to "tell a story that [is] inherently entertaining but strong and deeply rooted in our society. Grand Indian weddings acted as just the right backdrop to examine the liberal fabric of educated, modern Indians and their dichotomous value systems that co-exist peacefully at times and at other times come into conflict." Kagti also clarifies, "Marriage is not a sign of normalcy, marriage is not a sign of anything. It has to be worked at. So I do like to turn it on its head a little bit." In Made in Heaven, a wedding that doesn't end up going through can be a happy ending – a woman walking out of her own wedding being her empowerment.
The show is written and directed by a crew that is majority women – and it shows. It treats everything with a certain sensitivity unique to the female gaze whether it be the portrayal of sex, infidelity or even arguments ("Don't f***ing break things, I'm talking to you!" screams a frustrated wife at her husband who immediately runs to showing off physical power as a defense mechanism to suppress her in an argument – small detail that is not typically brought to attention on screen). The way they approach particular characters also offers fresh perspectives. In one scene, a woman chooses money over speaking up about her abuse. Karan, who cannot bear to see such injustice turns his frustration at Tara (Sobhita Dhulipala) for not doing enough to deter her – "You're a woman for god's sake!" – at which Tara bites back, "Which is why I will not judge her." She has her own reasons for taking the money and the show leaves it at that, respecting her decision.
Contrary to the few past characterizations of gay men in Indian media, Karan is very much written as a whole, multi-faceted man who just happens to be gay.
Made is Heaven is primarily a character-driven series – each episode carefully exploring the trials and tribulations of each wedding, but ultimately serving an overarching purpose of reflecting the turmoil of our own protagonists. The characterizations are where this show truly shines with the writers, directors and actors all doing a spectacular job bringing them to life with a non-judgmental lens. Each character is so well developed that as an audience, it is impossible for you to not understand where they are coming from even when they are less than upright. The series opens with Tara in her office carefully applying lipstick – here is a girl that cares about appearances. We then move to Karan's office – immediately we can tell he's much more laidback, wanting to wear a bomber jacket to what is clearly an important meeting. From the get-go, the showmakers establish to the audience exactly who these characters are. As we go on, we learn that Tara is a girl who started with nothing but identified an opportunity to climb the social ladder and took it. Now married to Adil Khanna (Jim Sarbh), a rich industrialist, she has seemingly erased every trace of her humble beginnings. As the series progresses, you realize that she is not quite who she appears to be. Tara's shots are filled with steady, slow track-ins – an indication of the effortlessly refined, smooth, almost hard person she has become, different from her hand-held camera past as a girl struggling to make it in an environment that favors the rich and connected. Karan, meanwhile, traipses through life with a carefully honed casualness but is plagued with both debts from past failed business ventures and guilt over his cowardice in owning his sexuality during his teenage years – something that cost him someone very close to him. He struggles to find his voice as a gay man and love unreservedly due to the emotional scars of his childhood. Contrary to the few past characterizations of gay men in Indian media, he is very much written as a whole, multi-faceted man who just happens to be gay; there is no stereotyping or fanfare around his sexuality, he just is and we watch as he figures out what that means in a society that until September 2018 thought it was a criminal act suitable to be punished for.
Even the supporting cast each have a well-written backstory, encouraging you to empathize with them and understand their actions. Kagti credits the format of the series for this, stating "What I love is the intimacy this format gives you. I love characters and I'm not so much into plot, and I love going deeper and deeper. That's what I feel is amazing about the show. And I really don't think, in a film, we would have been able to take them so far." Actor Kalki Koechlin (Faiza, Tara's rich socialite best friend) adds, "It gives everyone a chance to be a whole character." And every character in the series is grey. But, as Sobhita Dhulipala says in her interview with Rajiv Masand, "grey is the richest color in cinema."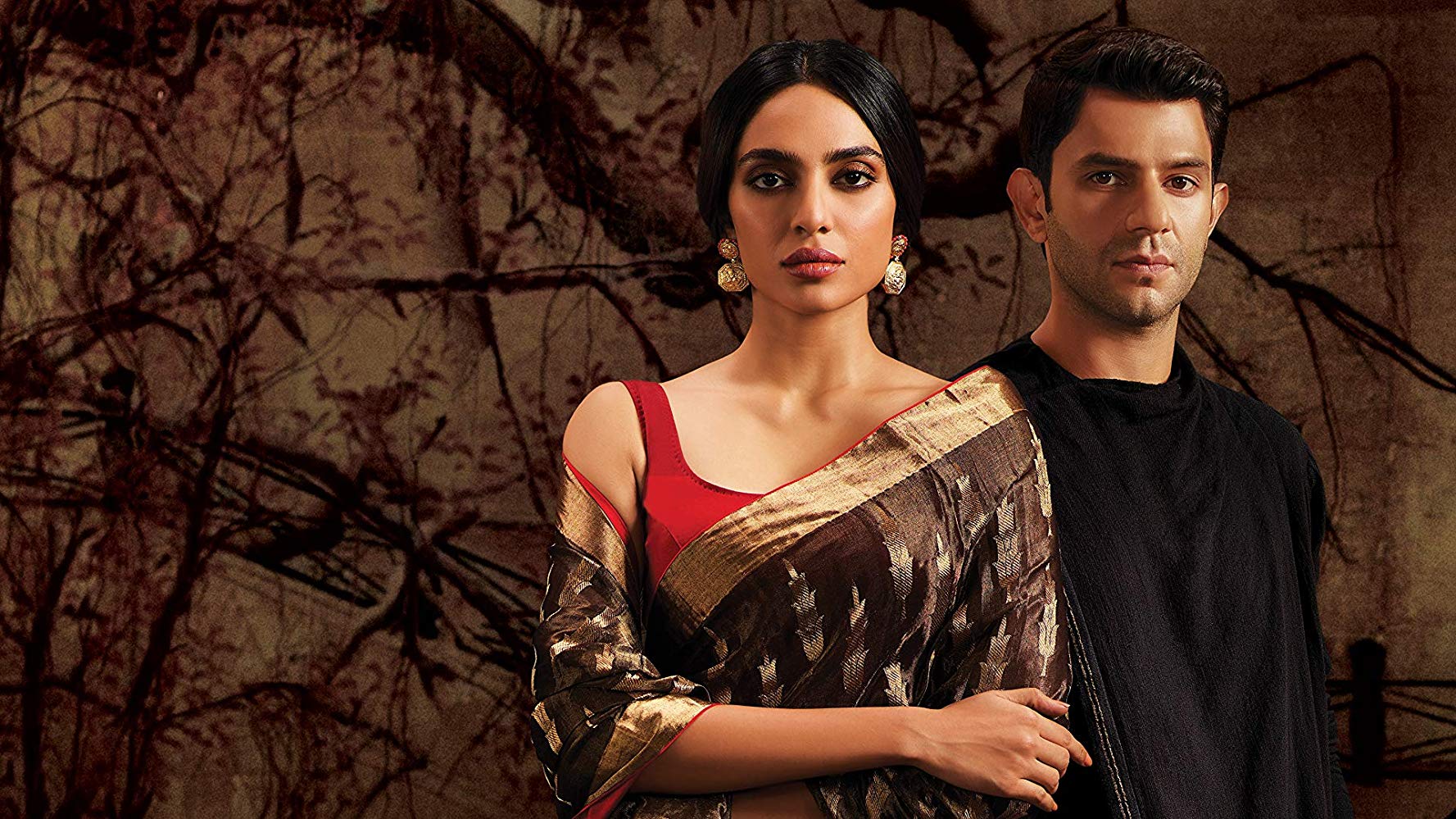 Photo: "Made In Heaven"/Amazon Prime
Made in Heaven manages to keep the magic of Bollywood with its entertainment factor but without brushing off the darker realities of modern Indian life – where patriarchy, misogyny, class divisions and intolerance still await in the shadows of supposedly 'modern' and 'educated' Indians with their luxurious homes and shiny cars. It offers us protagonists who don't always say and do the right thing, making them not always likeable … but definitely relatable. We, the audience, feel the pain as Tara is disillusioned from her 'perfect' life and Karan realizes that even his educated, upper-middle-class background cannot protect him from being considered a pervert and a criminal. We feel the connection and closeness of their friendship and identify with it as we watch them take care of each other but also be mean to each other, knowing exactly which wound to pick on to hurt the other and yet, survive and move on with a simple, "OK … I'll just put the personal attack down to stress and see you later" or my personal favorite, "Your heart may be broken but the claws are still intact, huh? … You hungry?". Tara and Karan are wedding planners … but Made in Heaven goes way beyond, keeping you completely enraptured for all 9 hours.
Stay tuned for Season 2, which is already in the works! Meanwhile, you can catch up on (or re-binge) Season 1 on Amazon Prime.
Actors: Sobhita Dhulipala, Arjun Mathur, Jim Sarbh, Kalki Koechlin, Shashank Arora, Shivani Raghuvanshi, Natasha Singh
Directors: Zoya Akhtar, Nitya Mehra, Prashant Nair, Alankrita Shrivastava
Writers: Zoya Akhtar, Reema Kagti, Vasundhara Koshy, Anil Lakhwani, Alankrita Shrivastava, Elisha Chopra, Niranjan Iyengar
Producers: Farhan Akhtar, Ritesh Sidhwani, Vishesh Agrawal, Zoya Akhtar, Vikesh Bhutani, Kassim Jagmagia, Reema Kagti, Alan McAlex, Nitya Mehra, Rahul Nair
Cinematographers: John Jacob Payyapalli, Jay Oza, Stefan Ciupek, Tanay Satam
By Bhawana Siwa
More Interesting Stories From Hollywood Insider
– Bollywood's first mainstream lesbian romance wins hearts all over the world 
– Are new actors getting a huge break, an amazing story, or simply financially beneficial for studios? 
– Read all about the hit show that's breaking all kinds of conventions, Fleabag is the groundbreaking showthat was written by the creator of Killing Eve.
– Chiewetel Ejiofor's masterful directorial debut The Boy Who Harnessed The Wind
– Why is Our Planet, the first landmark natural history show ever?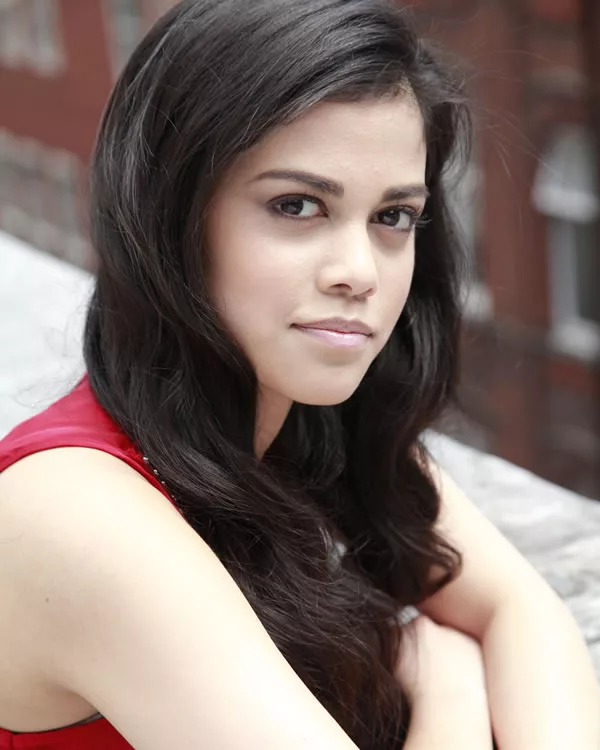 Bhawana Siwa is a writer for Hollywood Insider, writing film reviews and the occasional feature. Having grown up with a passion for finding beautiful stories, she aims to put her love of films and TV (and the hours she's spent watching them) to good use, aiding audiences to wade through the mass to find entertainment that is well-made, meaningful and that helps open their world up a little bit – exactly aligned with Hollywood Insider.