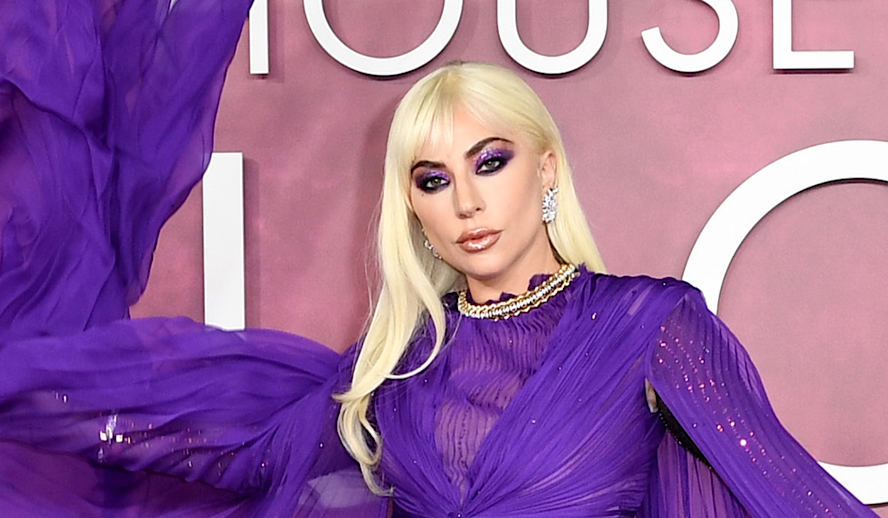 Video Version of this Article
Photo: Lady Gaga/Shutterstock
When I was 11, I thought Lady Gaga was the coolest. She wore a Kermit dress and telephones on her head, sang in French, moved like a twitching T-Rex on stage, and did that weird birthing thing in her amazing and queer-affirming music video for "Born This Way". 
I am 23 now and I still think Lady Gaga is the coolest. She has two collaborative albums with jazz legend Tony Bennett, thirteen Grammys, an Oscar, starred in two critically-acclaimed films, and is one of the world's best-selling musical artists. So, how did the woman that wore a meat dress and did neo-burlesque shows become one of the biggest names in show business, who has now written the lead single for one of the highest-grossing franchises, Top Gun, in the world?
Related video: Full Commentary – Cast & Crew Spills Secrets on Making of 'Elvis' | In-Depth Scoop | Austin Butler
Related video: Full Rendezvous At the Premiere of 'Elvis' with Reactions from Stars | Austin Butler, Baz Luhrmann
Related video: Come Behind The Scenes of 'Elvis' | Austin Butler, Tom Hanks and Baz Luhrmann
Stefani Germanotta, You Will Never be Famous
But even in an environment where she was surrounded by artists, who are often people that are seen as outsiders, Germanotta was bullied and put on the outskirts. According to an interview on The View, Lady Gaga stated, "People bullied me for all sorts of things. They said I had a big nose and I had buck teeth. I had my teeth fixed. And I got thrown in a trash can… it [stuck with me] for life." This harassment followed her into her adulthood when she entered Tisch School of the Arts where she majored in their Collaborative Arts Project 21 program. 
Infamously, a group of the young monster's college peers created a Facebook group called "Stefani Germanotta you will never be famous". The group featured photos of Germonatta with captions like "Talented? No." and "attention-whore." According to a source on Bored Panda, a student even took this belief offline, having stomped on one of her flyers for an upcoming show and then hung it back up, leaving "an outline of his muddy sole [soul] struggling to eclipse her name."
Related video: Full Rendezvous at the World Premiere of 'Thor: Love and Thunder' | Chris Hemsworth, Natalie Portman
Related video: Full Commentary – Cast & Crew Spills Secrets on Making of 'Thor: Love and Thunder' | In-Depth Scoop
Eventually, at 19, Garmonatta dropped out of Tisch to pursue her music career full-time. She told New York Magazine, "I left my entire family, got the cheapest apartment I could find, and ate [explitive] until somebody would listen." She entered the New York music scene where she performed with a band from NYU and hustled her way into the 2006 Songwriters Hall of Fame New Songwriters Showcase, which hooked her up with music producer Rob Fusari. During their time together, Fusari told her that she reminded him of the famous Queen song "Radio Ga Ga." And, from then on, Stefani Germanotta was to be known as Lady Gaga.
Gaga and Fusari worked together to create the company Team Lovechild, LLC where they sent enough sample songs out to get her signed to Def Jam for a short period of time. And, only a year later, record producer Vincent Herbert "discovered" her and got her signed to an imprint of the esteemed Interscope Records (a record label that, at the time, featured the big names of Fergie, Gwen Stefani, Nine Inch Nails, Maroon 5, and OneRepublic). 
For her debut album, she worked with the Interscope Records imprint Cherrytree Records and started sending some of the tracks to radio stations. But despite the record deal with the famous label, people still found ways to not take her seriously, calling her music "too racy" or "underground". But just like she did in school, she stuck to her guns, and she told them all. "My name is Lady Gaga, I've been on the music scene for years, and I'm telling you, this is what's next." 
Related video: Full Commentary from Cast & Crew on 'Lightyear' | Making of & Reactions
Related video: Rendezvous at the World Premiere of 'Lightyear' | Chris Evans, Keke Palmer, Taika Waititi
Related Video: OSCAR-NOMINATED – EXCLUSIVE: 'Dune' Full Commentary, Reactions, Making Of – Timothee Chalamet, Zendaya, Oscar Isaac
Related Video: OSCAR-NOMINATED – 'House of Gucci' Full Commentary & Behind the Scenes – Lady Gaga, Adam Driver, Jared Leto, Al Pacino
How "Bad Romance" Created One of the Best Careers
So, the college students got one thing right. Stefani Germanotta was not famous. Lady Gaga is.
Once Gaga moved from New York to LA in 2008, she buckled down with Cherrytree Records and exclusively worked on her own album The Fame. The Fame's sound took inspiration from 1980s music, electro, synth, and dance-pop, and married it all with some occasional R&B beats. This very sound that radio stations and her peers turned down helped her reach number one across the globe and stayed on Billboard magazine's Digital Songs chart for 83 weeks. One of the debut songs, "Poker Face", became the world's best-selling single in 2009 with a whopping 9.8 million copies sold that year. The woman, who only four years ago dropped everything to pursue her dream, went on to win big at the 52nd Grammys, getting The Fame the title of Best Dance/Electronica Album and "Poker Face" the Best Dance Recording.
And then she just kept climbing. While touring with the Pussycat Dolls as their opener – a group she had also previously written songs for – she worked on the reissue of her debut album, The Fame Monster, which truly blasted her into a new level of success. The album featured her track with Beyoncé "Telephone", the so-called blasphemous "Alejandro", the sexually liberated "So Happy I Could Die", but the most impactful (and arguably important) one of all, "Bad Romance".
"What I'm really trying to say is I want the deepest, darkest, sickest parts of you that you are afraid to share with anyone because I love you that much," Gaga told Alexa Chung. And, according to the Lady Gaga Fandom website, along with the rest of the songs from The Fame Monster, 'Bad Romance' deals with a monster. This song represents her "Fear of Love Monster".
The music video for "Bad Romance", however, represents way more than just the Love Monster. It has been praised as a fight against rape culture, a rebellion against beauty standards and sexism, and a symbol of a woman using her body as a weapon. Every bit of fashion, every dance move, served a purpose. 
The story of the video goes like this: Gaga is captured by vampire-like supermodels who sell her to a Russian mobster for one million rubles. She is stripped naked, forced to drink vodka, and sent to start dancing for the men who are bidding on her. Once she is sold again, her new buyer expects a night of love-making, only to be murdered by Gaga and left as nothing but a burnt skeleton underneath her.
Related article: EVOLUTION: Every Henry Cavill Role From 2001 to 2021, All Performances Exceptionally Poignant
Related article: EVOLUTION: Every Chris Evans Role From 1997 to 2020, All Performances Exceptionally Poignant
Related article: #metoo Revolution: Powerful Questions That Need Answers
Related article: FACT-CHECKED Series: Timothee Chalamet and 32 Facts about The Young Superstar
According to the video's director Francis Lawrence, the visuals of the video were very carefully selected, "What we wanted to do is not be so literal about the story, but tell it like you would see a story told in an editorial spread in a fashion magazine…" Gaga's razor-blade sunglasses were a sign of a "tough female spirit", the pyrotechnic bra identified women's breasts as a "weapon" in society, and her extremely bony vertebrae lent itself to the idea that her thin, naked body is grotesque. 
This song and this video were layered with so many different inspirations that they took the world by storm and impacted music forever. "Bad Romance" is the first video on Youtube to reach 200 million views (and one of the few to have 1 billion) and won Best Female Pop Vocal Performance at the 53rd Grammy Awards. Rolling Stone, among many other publications, has included the track in their Greatest Songs of All Time list. The video won seven MTV Video Music Awards, won the Best Short Form Music Video at the Grammys, and was named the best music video of the 21st century by Billboard. In a review for the track, El Hunt of NME writes:
"Bad Romance" well and truly established Lady Gaga as an icon to be reckoned with… The pounding repetition of German techno? Sure, chuck it into the mix. Alfred Hitchcock film titles? Namecheck three of them in a row (Psycho, Vertigo, and Rear Window) in the space of a single verse! 'Bad Romance' is a restless juggernaut of a song that blends the harshest house with theatrical euro-disco – while skewering the toxic trappings of fame…Gaga's massive ambition (there's a film's worth of plot material in that video alone) was staggering…
The song and its video solidified Gaga as a standout headliner, whose oddities helped to push her to the forefront of the music scene. After The Fame Monster EP album and "Bad Romance", Gaga's Monster Ball Tour became the highest-grossing concert tour for a debut headliner of all time, which helped mark her as an LGBTQ+ ally, and paved the way for the success behind Born This Way and the popular-amongst-the-club-kids album ARTPOP. But, after all of the weirdness, she shocked the world and introduced another side to herself that her fans weren't expecting to see. 
Related article: MUST WATCH – The Hollywood Insider's CEO Pritan Ambroase's Love Letter to Black Lives Matter – VIDEO
Subscribe to The Hollywood Insider's YouTube Channel, by clicking here.
Related article: All Best Actor/Actress Speeches From The Beginning Of Oscars 1929-2019 | Hollywood Insider
Cheek to Cheek and Joanne: The Tamer Side of Lady Gaga
To everyone's surprise, Gaga and beloved singer Tony Bennett garnered a close friendship. The duo met when Gaga was performing Orange Colored Sky at the Robin Hood Foundation Charity Gala, and Bennett said he wanted to meet her. Immediately, he proposed that they do a jazz album together, to which Gaga enthusiastically agreed.
Their album, Cheek to Cheek, featured a sultry, simpler side of Gaga, and highlighted her voice in an exclusively-unedited way. "Whereas Bennett is a master of restraint — a guy whose best performances play like melodic chat sessions," reviewed Kenneth Partridge for Billboard, "Gaga thrives on spectacle. She sings many of these songs with the involuntary hamminess that fuels her flawed genius…both will benefit from this pairing…it's best to leave all cynicism with the coat-check girl." Jazz critic Marc Myers wrote, " "the biggest surprise on the album is Gaga's solo vocal on 'Lush Life', a difficult song that has troubled even the most seasoned jazz-pop singers, including Frank Sinatra. Her lower register is warm and her phrasing is heartfelt."
This friendship and collaboration brought Gaga to a new audience. With Bennett being 88 at the time, his fans were much older than her little monsters, and mostly never crossed paths with her genre of music. But Bennett's endorsement of her made her a trusted and welcomed member of the world of classic jazz and helped to establish her as a multifaceted, "serious" artist. But it also reminded everyone that as much as she loves the avant-garde scene, she comes from a world of classical training. "Cheek To Cheek came out of a very organic friendship and relationship that Tony and I have built over the years and it truly was a collaborative effort," Gaga said. "I've been singing jazz since I was a child and really wanted to show the authentic side of the genre. We made an album of jazz classics, but it has a modern twist." 
Their relationship lead to a second collaborative album, a tour, and an emotional and heartfelt CBS Special. She always showed her admiration and adoration for Bennett, supporting him through his Alzheimers, and thanked him for his service to the world of music during his final performance before escorting him off stage. 
Thanks to Bennett, Gaga was able to have a Vegas residency that featured her love of jazz classics, appropriately titled Jazz & Piano. But it also opened the door for the world to be more open to the "softer" and more "soulful" side of her.
Related article: Why Queen Elizabeth II Is One Of The Greatest Monarchs | Her Majesty Queen Elizabeth II of United Queendom of Great Britain & Northern Ireland (Video Insight)
Limited Time Offer – FREE Subscription to The Hollywood Insider
Click here to read more on The Hollywood Insider's vision, values and mission statement here – Media has the responsibility to better our world – The Hollywood Insider fully focuses on substance and meaningful entertainment, against gossip and scandal, by combining entertainment, education, and philanthropy.
Her fifth studio album, Joanne, wasn't the hyper pop, synth dance record we were used to on her solo albums. Instead, it is a stripped-down, soft rock creation that brings forward more of Stefani than Mother Monster. "I kept envisioning this girl in the middle of the country somewhere crying her eyes out in the field with a drink in her hand and her kid in the other," Gaga told E! News, "The point of this record was to find that human connection with the world in a deeper way." One of the biggest inspirations for the album came from the passing of her aunt Joanne Stefani Germanotta, who died at the young age of 19. 
Her collaboration with Bennett and her album Joanne introduced even more layers of Gaga to the world, proving that she was more than her shock value. 
Naturally, She's an Actress
After these it was no shock to me when Gaga took to the silver screen: Sexy weirdoes like Cher, David Bowie, and Madonna had booming music careers that seemed to naturally take them into the world of film (and Billie Eilish seems to be the one joining them next). And, as an MT major and a natural-born performer, her path to movies was in play from the jump.
But before she made movies, she was one of the stars of 'American Horror Story' for two consecutive seasons, starring as the sensuous Countess and then the evil, seductive Scáthach. Her performances were nominated for several awards and received generally positive reviews.
All of Gaga's music videos have been treated like short films (I personally think "Marry the Night" could be nominated for an Oscar) and she's been making movie cameos and playing little roles since 2012: She was La Chameleón in 'Machete Kills,' Bertha in 'Sin City: A Dame to Kill For,'  and herself in many documentaries and cameo appearances. But her first lead was in Bradley Cooper's directorial debut, a reimagining of Barbra Streisand's 1976 hit film, 'A Star is Born.' 
Related article: The Hollywood Insider's CEO Pritan Ambroase: "The Importance of Venice Film Festival as the Protector of Cinema"
Related article: The Masters of Cinema Archives: The Hollywood Insider Pays Tribute to 'La Vie En Rose', Exclusive Interview with Director Olivier Dahan
Related article: – Want GUARANTEED SUCCESS? Remove these ten words from your vocabulary| Transform your life INSTANTLY
The film received widespread acclaim and gave Gaga her first two Oscar nominations, one for Best Actress and the other for Best Original Song, the latter of which she won. 
Most recently, Gaga lead the cast of 'House of Gucci' as Patrizia Reggiani, the matriarch of the Gucci fashion house. Although the film itself has received mixed reviews, Gaga's performance received mostly high praise. "It's only thumbs up for Lady Gaga, who puts real sizzle in the Oscar race—like she did in A Star is Born," reported ABC News, "by giving a flat-out fabulous performance as Patrizia Reggiani, an outsider who works her way into the design dynasty by marrying one of its princes, Maurizio Gucci (Adam Driver)."
Infamously, while working on the film, Gaga returned to her method acting roots and stayed in character the whole time while filming. She even hired a nurse to be on staff so she could stay in check. "I don't think that any actor should push themselves to that limit," Gaga told Variety, "And I ask myself all the time why I do that. I've done some pretty extreme art pieces throughout my career – the things I've put my body through, my mind… I have a sort of romantic relationship with suffering for your art that I developed as a young girl, and it just sometimes goes too far. And when it does go too far, it can be hard to reel it in on your own." Gaga's intense approach to any form of her art, however, I think is what puts her in such high demand.
Chromatica and Top Gun: Maverick: Today's Gaga Owes Thanks to Yesterday's Gaga
After years of Bennett collaborations, Joanne, and making movies, when Gaga released the music video for her single "Stupid Love" – where she is dancing on what looks like another planet in futuristic costumes – a meme account posted a response, saying, "Oh, yes, my girl on her weird [explitive] again!"
Related Video: Full Commentary on 'Top Gun: Maverick': Tom Cruise, Val Kilmer, Jennifer Connelly, Miles Teller
Related video: 'Top Gun: Maverick' Full Premiere Reactions: Tom Cruise, Val Kilmer, Jennifer Connelly, Miles Teller
Related video: EVOLUTION: Every Tom Cruise Role From 1981 to 2021, All Performances Exceptionally Poignant
Gaga's Chromatica album was the triumphant return to the singer's pop stardom, "[The music video returns] to the artist's 'Bad Romance'-era choreography and ARTPOP levels of camp…" wrote Brendon Waters for Paper Magazine, "the video is a dystopian Pride tea dance, with warring Mad Max-like tribes…'Stupid Love' contains a rainbow of dancers…Her poignant starring role in A Star Is Born marked an era of melancholy ballad performances, muted palettes, and somber tones — now she's all about being bright again." But the Chromatica era is more like Meat-Dress Gaga 2.0: Gaga is more sophisticated and more controlled.
Unlike "Bad Romance", the symbolism in her music videos and live performances have honed in and are wild but more organized, but still flashy and shocking in the best ways. She has continued to represent the club kid fashion and campy styles, but with a pearl of new wisdom that she gained over the years. And, unsurprisingly, the return to her popular origins of fame was received with wide-open arms. In July of this year, she will be touring her album with the Chromatica Ball Tour.
And then soon after, in a bit of a dramatic juxtaposition, it was announced that Gaga would be writing and performing the lead single for 'Top Gun: Maverick,' the sequel to the critically acclaimed 1986 fighter pilot film 'Top Gun,' starring Tom Cruise.
Related article: A Tribute to Johnny Depp: The Actor and Musician Who Defined Range
Related video: EVOLUTION: Every Johnny Depp Role From 1984 to 2020, All Performances Exceptionally Poignant
Related article: A Tribute to the Hero & President Volodymyr Zelenskyy: Comedian/Actor, Ukraine's President and Heroic Leader
It is incredible and unique that the same woman that was told for years that her eclecticism and uniqueness would never get her anywhere is now an international superstar who can tour with the wildest electropop sound and write an arena rock single for one of the highest-grossing movies in the world at the same time. 
Many people are an "other". But Lady Gaga's otherness would not have gotten her this far if it wasn't for her unstoppable hustle and belief in herself. She trusted her talent and knew her worth, and embraced her oddball in every facet of her life: Through her music, her performances, and her fashion, Gaga is an exceptional example of how the outsider can make it into the in-crowd. 
By Z Murphy
Click here to read The Hollywood Insider's CEO Pritan Ambroase's love letter to Cinema, TV and Media. An excerpt from the love letter: The Hollywood Insider's CEO/editor-in-chief Pritan Ambroase affirms, "We have the space and time for all your stories, no matter who/what/where you are. Media/Cinema/TV have a responsibility to better the world and The Hollywood Insider will continue to do so. Talent, diversity and authenticity matter in Cinema/TV, media and storytelling. In fact, I reckon that we should announce "talent-diversity-authenticity-storytelling-Cinema-Oscars-Academy-Awards" as synonyms of each other. We show respect to talent and stories regardless of their skin color, race, gender, sexuality, religion, nationality, etc., thus allowing authenticity into this system just by something as simple as accepting and showing respect to the human species' factual diversity. We become greater just by respecting and appreciating talent in all its shapes, sizes, and forms. Award winners, which includes nominees, must be chosen on the greatness of their talent ALONE.
I am sure I am speaking for a multitude of Cinema lovers all over the world when I speak of the following sentiments that this medium of art has blessed me with. Cinema taught me about our world, at times in English and at times through the beautiful one-inch bar of subtitles. I learned from the stories in the global movies that we are all alike across all borders. Remember that one of the best symbols of many great civilizations and their prosperity has been the art they have left behind. This art can be in the form of paintings, sculptures, architecture, writings, inventions, etc. For our modern society, Cinema happens to be one of them. Cinema is more than just a form of entertainment, it is an integral part of society. I love the world uniting, be it for Cinema, TV. media, art, fashion, sport, etc. Please keep this going full speed."
More Interesting Stories From The Hollywood Insider
– Want GUARANTEED SUCCESS? Remove these ten words from your vocabulary| Transform your life INSTANTLY
– A Tribute to Martin Scorsese: A Complete Analysis of the Life and Career of the Man Who Lives and Breathes Cinema 
– Do you know the hidden messages in 'Call Me By Your Name'? Find out behind the scenes facts in the full commentary and In-depth analysis of the cinematic masterpiece
– A Tribute To The Academy Awards: All Best Actor/Actress Speeches From The Beginning Of Oscars 1929-2019 | From Rami Malek, Leonardo DiCaprio To Denzel Washington, Halle Berry & Beyond | From Olivia Colman, Meryl Streep To Bette Davis & Beyond
– In the 32nd Year Of His Career, Keanu Reeves' Face Continues To Reign After Launching Movies Earning Over $4.3 Billion In Total – "John Wick", "Toy Story 4", "Matrix", And Many More
0, lady gaga, lady gaga, lady gaga, lady gaga, lady gaga, lady gaga, lady gaga, lady gaga, lady gaga, lady gaga, lady gaga, lady gaga, lady gaga, lady gaga, lady gaga, lady gaga, lady gaga, lady gaga, lady gaga, lady gaga, lady gaga  lady gaga, lady gaga, lady gaga, lady gaga, lady gaga, lady gaga, lady gaga, lady gaga, lady gaga, lady gaga, lady gaga, lady gaga, lady gaga, lady gaga, lady gaga, lady gaga, lady gaga, lady gaga, lady gaga, lady gaga, lady gaga, 0, lady gaga, lady gaga, lady gaga, lady gaga, lady gaga, lady gaga, lady gaga, lady gaga, lady gaga, lady gaga, lady gaga, lady gaga, lady gaga, lady gaga, lady gaga, lady gaga, lady gaga, lady gaga, lady gaga, lady gaga, lady gaga, 0, lady gaga, lady gaga, lady gaga, lady gaga, lady gaga, lady gaga, lady gaga, lady gaga, lady gaga, lady gaga, lady gaga, lady gaga, lady gaga, lady gaga, lady gaga, lady gaga, lady gaga, lady gaga, lady gaga, lady gaga, lady gaga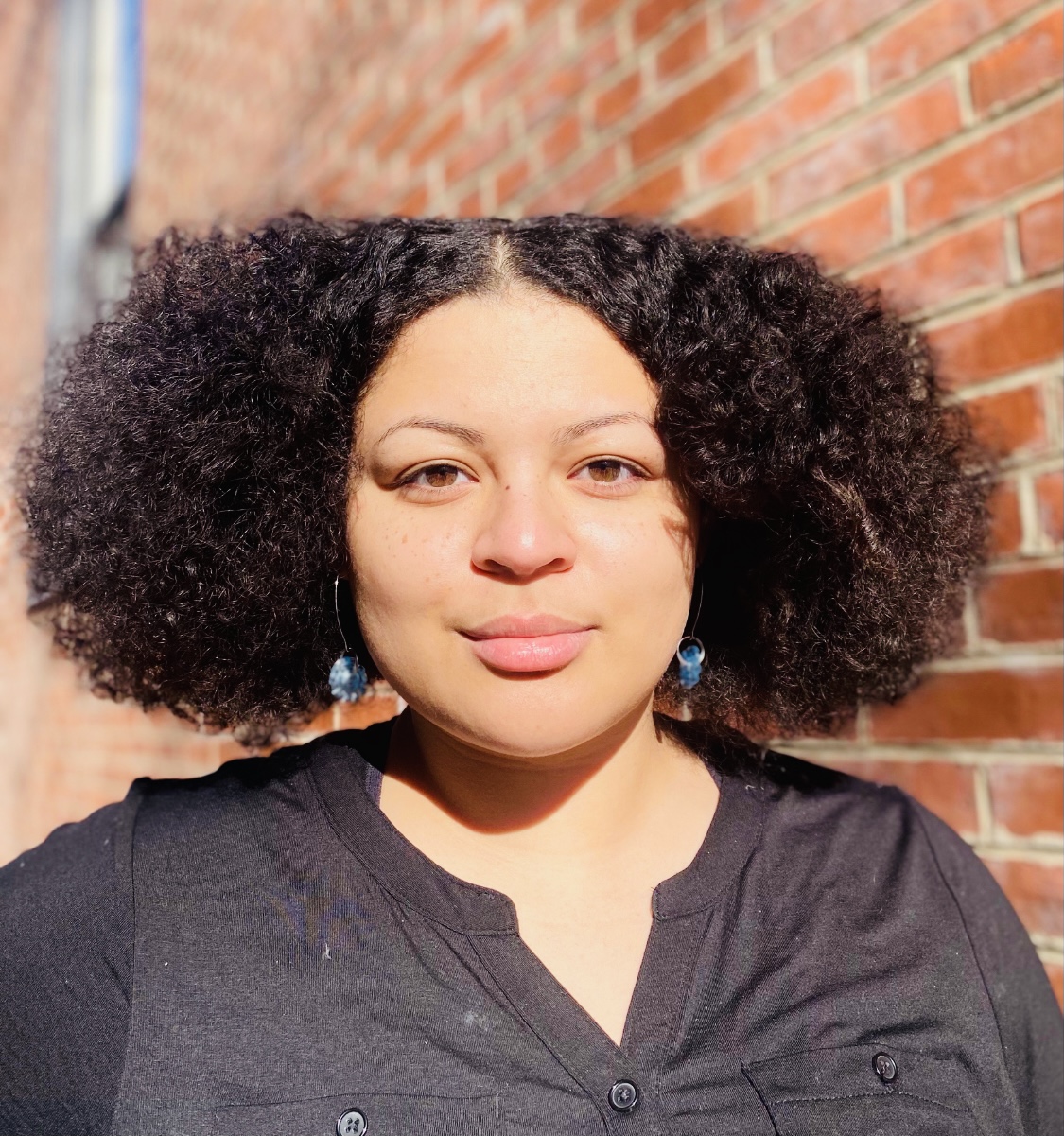 Z Murphy (she/they) has a passion for storytelling. As a queer person of color, Z always aims to challenge their readers to look at art in a new light by putting racial and sexual identities in conversation with pop culture. With this dedication to inspiring respectful and insightful dialogue, Z is thrilled to be a part of the Hollywood Insider cohort, a media network that supports content focused on perceptive exploration rather than gossip.