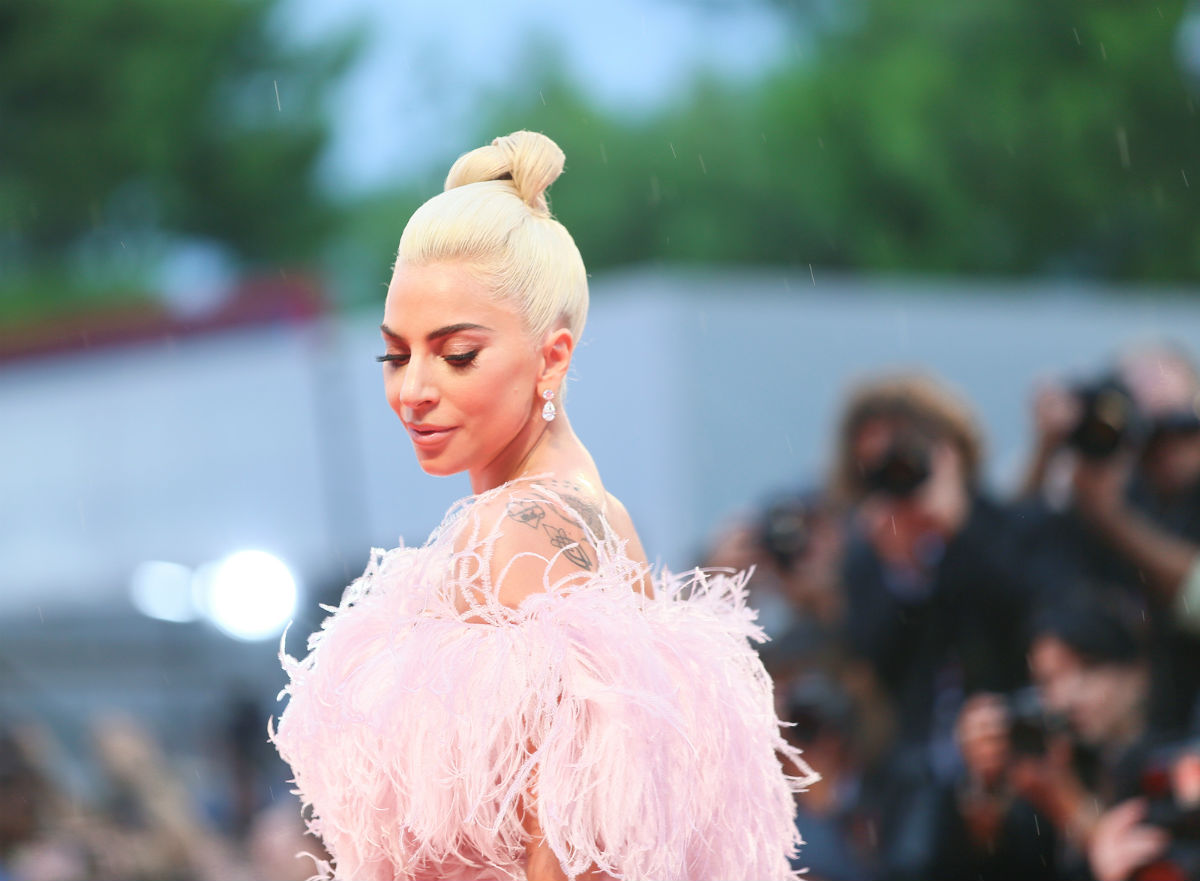 Photo: A Star Is Born premiere at Venice Film Festival. Denis Makarenko/Bigstock 
A Star Is Born's coveted role and right of passage that connects Janet Gaynor, Judy Garland, Barbra Streisand, and Lady Gaga.
Each time ​A Star Is Born takes to the screen, the rising starlet gazing into the mirror sees a new reflection – one that is a timely exploration of both the road to stardom and female celebrity. Gaynor: the determined yet cute pixie girl confronting conflict with a quieted sense of poise. Garland: a vulnerable talent who's uncertain but capable. Streisand: gunshy at the start, yet independent and empowered. Gaga: lovestruck and loyal (always to her man and sometimes to her art).
The actress to take on this role is always a staple of her time; thus, her performance inherently reveals and subserves Hollywood's cultural climate (at said time). When viewing each rendition, we are struck by the sometimes obvious, sometimes subtle, changes in story and character that work to paint a new picture and fashion a role with decades of history in contemporary garb.
In the first two versions of this film, the star-to-be is an actress. Gaynor and Garland's Esther rise through the ranks to claim the ultimate recognition of acting prowess: The Oscar. However, the 1954 version with Judy Garland is a musical, as is every version done thereafter, while the original is not.
In 1937, the Golden Age of Hollywood was in full-motion and the Great Depression was fading in our rearview mirrors. As reported by Be Kind Rewind , it was an apt time for Hollywood to take an introspective look using the story of a small town girl with a big dream. The film was uplifting, yet definitely not too peachy, as audiences were still yearning to see glimpses of bitter reality and the underbelly of a widely misunderstood industry. The 1937 film delicately balances reality with perception to promote Hollywood's rose-colored identity and subvert it at the same time.
 [masterslider alias="ms-76″]
Gaynor's Esther had a whole coming-of-age story; she went from a North Dakota nobody to an LA Lady with nothing more than a lot of faith. Esther's story and character depiction were perfect for a post-depression, Golden age zeitgeist. However, Gaynor's Esther, though unswerving in her self confidence, is 'cute' in her determination and eschews conflict with quiet elegance, as is seen by the Oscar debacle: the scene in which her husband takes center stage during her acceptance speech.
Though shocked and appalled by her husband's behavior at the Oscars ceremony, Esther allows his arrogance to seize her moment. And as a result, she takes a backstage seat. Though a confident woman – in 1937 – her ownership of the moment would not supersede her man's right to speak. Though an unfortunate, albeit realistic, circumstance in Gaynor's case, the award scene is one of the most salient factors in identifying the heart of each performer's depiction (Streisand will have a lot to say here).
Unlike Gaynor's Esther, Judy Garland's is a bit less sure of herself. She sees her dream as just that: a dream. Meshing with other films of the time, the 1954 A Star Is Born is a bit more somber. The film explores internal conflict with the intent to reveal the darker sides of our humanity: regret, fear, shame. Think Gloria Swanson as Norma Desmond uttering (in a state of complete delusion), "I'm ready for my close-up, Mr. Demille," or remember Marlon Brando's famous "I coulda been a contender" speech in On the Waterfront. This time around, Esther is awarded the same type of character exposé.
In a well-remembered scene from the 1954 film, Garland cries out, "I hate me because I failed too." The moment is wrought with shame and self-doubt. Emotions that go perfectly with a 1950s musical, right? As for the choice to make this movie a musical, it likely had less to do with how well it would fit the story and more to do with Hollywood's current silver screen situation. 
[masterslider alias="ms-76-1″]
In the 1950s, movie musicals were the ticket sellers. Narratives alone were passé; people had the TV for that now, as reported by ​Be Kind Rewind​. So, just like ​Singin' in the Rain and ​Some Like it Hot, this movie likely followed suit because musicals were a safer bet. However, while it is a musical, each number Judy Garland performs is for an audience; meaning, she knows she is performing. Unlike a traditional musical – in which the actors "break into song" to move the plot forward or shift emotional spaces – this film retains its bitter authenticity, as viewers are meant to see each number as a depiction of Esther's 'work' and place along her journey to fame. Clever creators.
The 1954 movie also places Esther's love for her man very high on her list of priorities, which is both in line with her defeated dreamer persona and in accordance with the film's cultural climate. This is brought to light when she introduces herself as Mrs. Norman Maine after her husband passes. Remember: this was the ​Leave it to Beaver and ​I Love Lucy ​ decade; the film had to take a moment to stress the foremost female facet of the '50s: wife and mother before woman.
Streisand: the Esther who keeps her name. The "Queen Bee" who reminds audiences, "Don't believe a word about things you heard about asking" in a song of female empowerment. Streisand is the "Woman in the Moon" that wants and knows she can have everything. Ask what she wants, and she will sing, "I want everything. Everything."
Given Streisand's reputation for breaking boundaries in the Hollywood community, it's no surprise that the first woman to direct and star in her own movie – Yentl – morphed Esther into a young and righteous feminist.
[masterslider alias="ms-76-1-1″]
Riding on second-wave feminism, music and film in the 1970s were still in full-throttle producing works designed to push for equal rights and representation. Helen Reddy's famous "I am Woman" was released in 1971. "No More Tears (Enough is Enough)" by Barbra Streisand and Donna Summer would be released three years later in 1979.
However, putting the soundtrack and external factors aside, how Streisand's Esther handles her husband's embarrassing moment at the Grammys reveals just how empowered she has become. Unlike in the 1937 and 1954 versions, in which Norman gets through an entire speech uninterrupted (as if he's Julius Caesar commanding attention), Streisand, trying to cover up his debacle, thanks him with an ovation when he stands up in the crowd. Then, once he reaches the stage, she whispers in his ear, "You're blowing your act" and tries to leave him off the stage (albeit not too successfully). This Grammys moment speaks volumes: she elects to relinquish her speech. He is not permitted to seize her moment; rather, she attempts to control his actions (and the press) to protect both their images. In this scene, she is clearly in the more powerful position, not him.
Given that the latest installment of A Star Is Born is set in modern times, it's no surprise that Gaga's character takes on a new name. However, while ridding of the namesake so closely tied to the role, Ally's characterization pays homage to the Esthers – one more so than the others – who have paved the way before her.
The 2018 A Star Is Born starts with Gaga humming along to Garland's "Somewhere Over the Rainbow," which is a clear tribute to the 1954 version. Yet, it's not just in this moment that we are reminded of Garland's performance. It would be fair to say that Ally's love for her husband also supersedes her love for her work and her musical identity.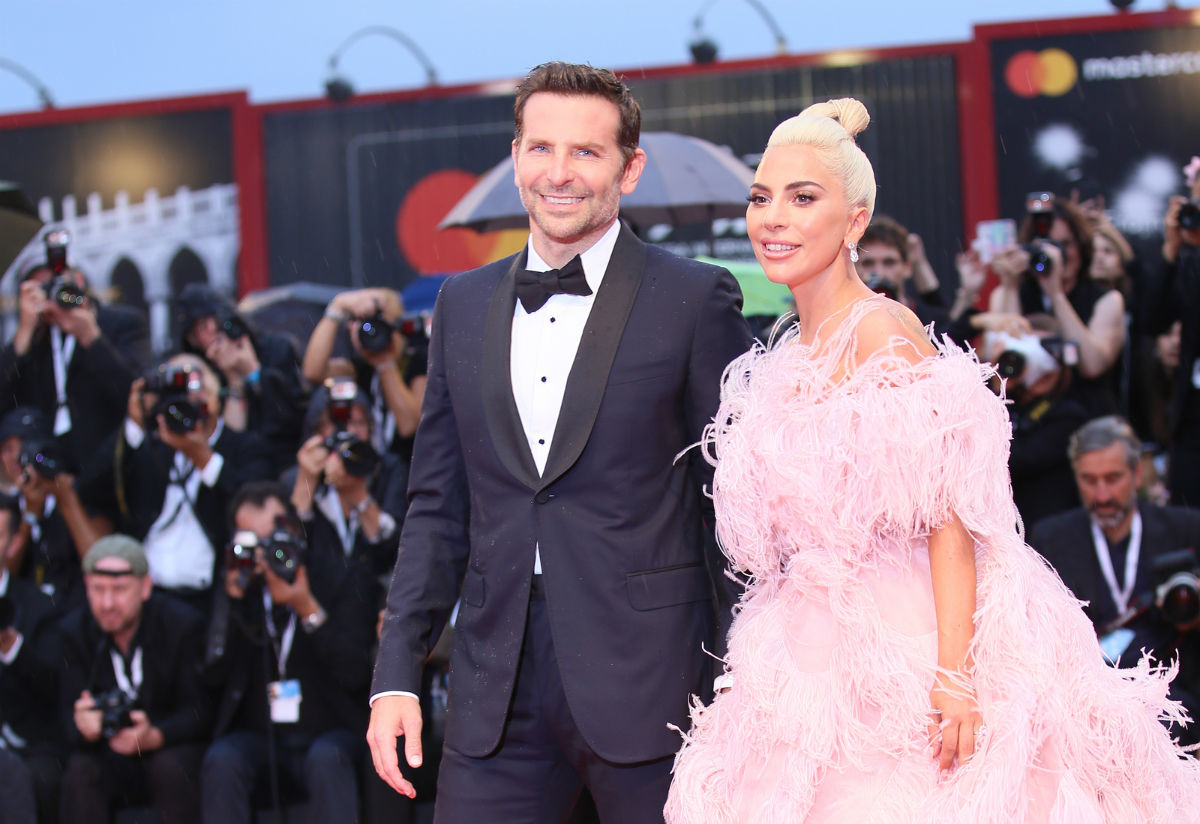 Photo: Denis Makarenko/Bigstock 
[masterslider alias="ms-76-1-1-1″]
To draw upon the award scene once again: after Maine ruins her acceptance speech, Ally immediately shifts into a place of concern for his well-being. While crying, she tells her father, "It's my job," implying that taking care of him is a large aspect of her self worth and purpose. This is nothing like Barbra's Esther, in which she snidely utters, "What are you going to do for an encore? Set yourself on fire?"
Furthermore, Gaga, mid-film, abandons her true musical identity for a pop-star vibe (rocking bright orange hair), which her husband clearly disdains. At the end of the film, we see her back to her original look, insinuating that the external return signifies a musical one as well. However, would she have done this if her husband didn't pass? We are left to wonder.
While Gaga's Ally may seem like a return to the 1954 version, she is definitely an empowered woman as well, as witnessed when she stands up naked in the bathtub and triumphantly demands her husband out of the bathroom.
Gaga's character is permitted to be strong without being an emblem of feminism. She is both empowered and lovestruck, afraid and courageous. She, though not an Esther, embodies her predecessors in a way that makes her character well-rounded and a bit more unpredictable. Thus, the 2018 film version remains unique; it's a reimagining that takes its 80-year foundation to create a simultaneously original and tributary experience.
It started with Gaynor and ended with Gaga: "A Night of the Stars" that, every few decades asks, "Maybe It's Time…"
By Joshua Lezmi
More Interesting Stories From Hollywood Insider
– Do civilians in USA think differently than the country's politicians? Watch the messages from American civilians/public to refugees in Hollywood Insider's series Messages From America
– Bollywood's first mainstream lesbian romance wins hearts all over the world
– How Academy Award Nominee and "star" of Netflix's Roma is utilizing her platform and standing up for domestic workers on an international scale
– How Barbie wins the diversity game, with an army of "Sheroes" and dolls modeled on Yara Shahidi, Naomi Osaka and many others
– Why Rami Malek cannot be blamed for the director Bryan Singer's faults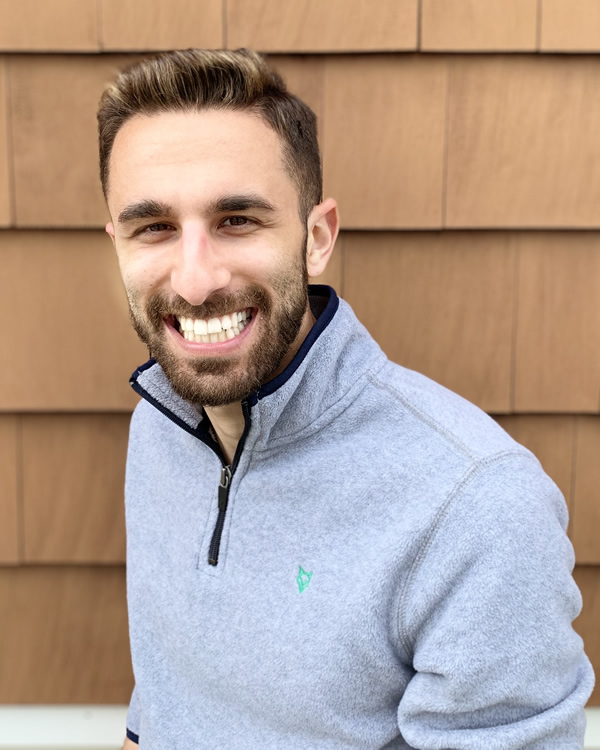 Joshua Lezmi is an entertainment journalist who keeps an ear to the ground concerning movies and Broadway. Writing reviews and feature stories for Hollywood Insider, Joshua enjoys contemplating all the ways that art impacts life. Though often reflecting contemporary cultural values back on society, art can also mold the reality we know. Joshua's coverage often carries and comments on this concept. Joshua enjoys raising questions in his pieces that are designed to be explored, for like the subject matter he covers — movies, TV shows, and Broadway productions — the appeal is in the journey.