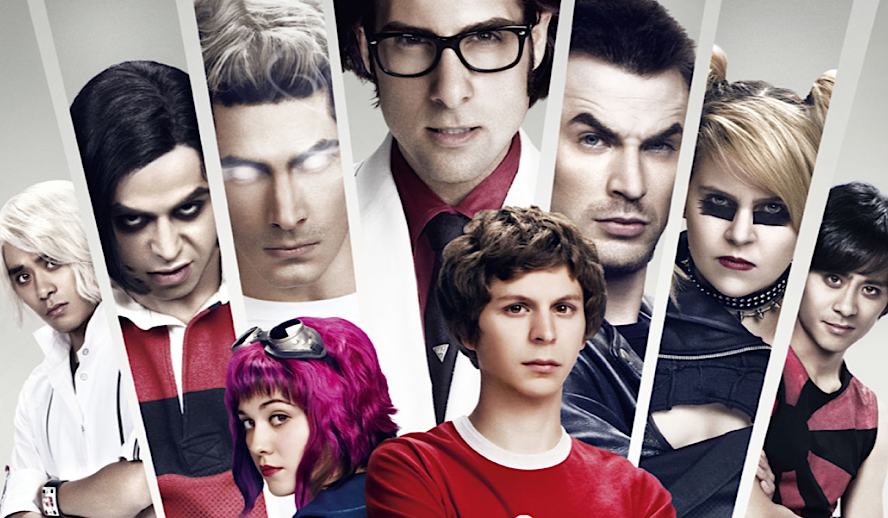 Photo: Movie Soundtracks
The partnership between music and films goes back to the first movies made. Before there was talking, silent pictures utilized music to set the tone and queue the audience on what to feel. Music has proven scientific effects on psychology, so it makes sense that it affects how we interpret entertainment. Soundtracks and scores play a crucial part in how we watch movies; it shapes the tone of the scene, the mood of the overall film, and makes a lasting impact on the overall impression of the media consumed.
Certain filmmakers are recognized as being masters of the marriage between the two: Martin Scorsese, Edgar Wright, Paul Thomas Anderson, Spike Jonze to name a few.  Bad movies are made more tolerable with an interesting soundtrack, and good movies are made that much better. I'm not saying that I still regularly listen to the 'Twilight' franchise's unbelievably good soundtracks, but I am writing it and nodding along with myself as I write, so you be the judge of that. The real question though is why does music change everything, and why does having a killer soundtrack make things that much better?
Related article: OSCAR-NOMINATED – EXCLUSIVE: 'Dune' Full Commentary, Reactions, Making Of – Timothee Chalamet, Zendaya, Oscar Isaac
Related article: OSCAR-NOMINATED – 'House of Gucci' Full Commentary & Behind the Scenes – Lady Gaga, Adam Driver, Jared Leto, Al Pacino
Related article: OSCAR-NOMINATED – 'Belfast' Full Commentary & BTS – Jamie Dornan, Caitriona Balfe, Judi Dench
Related article: OSCAR-NOMINATED – 'West Side Story' Full Commentary – Rita Moreno, Steven Spielberg, Rachel Zegler
Related article: OSCAR-NOMINATED – 'No Time to Die' Full Commentary, Behind the Scenes & Reactions, Daniel Craig, Rami Malek, Bond
Music And The Brain – Movie Soundtracks
Music has amazing effects on humans and their psychology. It can boost immune systems, reduce seizures, evoke memories, and even assist in repairing brain damage. Since 2006, two UCF professors have teamed up to teach the course "Music and The Brain" which is one of the most popular classes in the Burnett Honors College. The duo is made up of neuroscientist Kiminobu Sugaya and world-renowned violinist Ayako Yonetani, and in their class, they explore how music impacts brain functions and human behavior. This includes  "reducing stress, pain, and symptoms of depression as well as improving cognitive and motor skills, spatial-temporal learning, and neurogenesis, which is the brain's ability to produce neurons."
The brain has several different areas that are designated different functions, and music affects each of them differently according to Sugaya. In the Amygdala, the part of the brain that processes and triggers emotions (aka fight or flight response), can be triggered by music. "Music can control your fear, make you ready to fight, and increase pleasure. When you feel shivers go down your spine, the amygdala is activated," Yonetani said. 
According to University of California Berkeley researchers, the subjective experience of music falls within thirteen feelings: amusement, joy, eroticism, beauty, relaxation, sadness, dreaminess, triumph, anxiety, scariness, annoyance, defiance, and feeling pumped up. The results of their study showed that this was cross-cultural although they might not experience the same emotion with the same song due to cultural differences and preferences. In the report, the researchers write, "Well-replicated studies have found that people within a cultural group can, with 70% or greater accuracy, label the feelings associated with small assortments of musical selections with 6 or fewer emotion categories—most notably, "anger," "happiness," "fear," "sadness," "surprise," and "tenderness"—or along scales of valence and arousal."
Related article: All Best Actor/Actress Speeches From The Beginning Of Oscars 1929-2019 | Hollywood Insider
Related article: EVOLUTION: Every Henry Cavill Role From 2001 to 2021, All Performances Exceptionally Poignant
Related article: EVOLUTION: Every Chris Evans Role From 1997 to 2020, All Performances Exceptionally Poignant
Related article: 'In the Heights' Full Commentary & Behind the Scenes +  Reactions – Lin Manuel Miranda, John M. Chu
The study included more than 2,500 people in the United States and China and they found that while participants from both countries identified similar emotions when hearing a song (for example, fear when listening to the iconic 'Jaws' score) but they didn't necessarily agree on if that emotion was good or bad. "People from different cultures can agree that a song is angry, but can differ on whether that feeling is positive or negative," said study lead author Alan Cowen. 
Tone and Emotion
Have you ever been watching a horror movie and turned the sound off? The added tension, and the excitement that go along with it, almost instantly go away. The fear may still be there, but it's not nearly as intense. It's because the creepy scores are used to heighten jump scares and build  suspense, when that is missing it has a notable effect on the mood you are supposed to have as a viewer. Music acts as a connection between audio and visual, letting the audience know what they are supposed to feel and when. If a couple just walked out of their wedding, a director may pick a sweet love song to play over the scene. It brings out the romance, the specialness of the day, and clues the audience into how the couple is feeling.
But, if the same scene was played with music that was haunting, it might imply that something bad will happen or the marriage is a bad thing. It would change the scene entirely even everything was shot and acting was performed the same as before. "Film music is something viewers don't pay much attention to, but they ought to," says Penn State professor Cynthia Lucia, who is also the director of Rider's Film and Media Studies program. "We think of film as a visual medium, but the music adds so much to the experience." 
Related article: Why Queen Elizabeth II Is One Of The Greatest Monarchs | Her Majesty Queen Elizabeth II of United Queendom of Great Britain & Northern Ireland (Video Insight)
Limited Time Offer – FREE Subscription to The Hollywood Insider
Click here to read more on The Hollywood Insider's vision, values and mission statement here – Media has the responsibility to better our world – The Hollywood Insider fully focuses on substance and meaningful entertainment, against gossip and scandal, by combining entertainment, education, and philanthropy.
Related article: #metoo Revolution: Powerful Questions That Need Answers
Related article: FACT-CHECKED Series: Timothee Chalamet and 32 Facts about The Young Superstar
For soundtracks, it's important to consider the ambiance of the scene specifically as well as the overall feeling of the film. In the film 'Baby Driver', the audience is let into an undiscovered world by being able to listen to the music that the main character, Baby, is listening to. The songs are all over the place, ranging from "Easy" by The Commodores to "Unsquare Dance" by Dave Brubeck. While the songs may sound like they shouldn't be in the same movie, the tone of 'Baby Driver' is highly stylistic, experimental, and fun. The musical elements add to the other aspects of the film to make it more memorable, and that much more iconic. Wright is famous for his deliberate and distinct soundtracks and there was no exception with the hit 'Baby Driver'. Before he even knew what the movie would be about, he knew the song "Bellbottoms" by The Jon Spencer Blues Explosion would be in it and it would be during a car chase. 
Iconic Music-Oriented Filmmakers
Including 'Baby Driver', Wright has an impressive history of connecting music and film. 'Baby Driver' garnered many awards for both the soundtrack and the sound editing among other things. Wright also did 'Scott Pilgrim vs. The World', a comic book alternate universe where the main character is in a battle of the bands' plotline. Each fictional band has a distinct music sense based on real-life artists like Beck, Broken Social Scene, Metric, and more. Really, all of Edgar Wright's soundtracks are killer, and should be appreciated both for the talent of assembling a tonally consistent album but also how much it affects the style of the films themselves. 
Related article: The Hollywood Insider's CEO Pritan Ambroase: "The Importance of Venice Film Festival as the Protector of Cinema"
Related article: The Masters of Cinema Archives: The Hollywood Insider Pays Tribute to 'La Vie En Rose', Exclusive Interview with Director Olivier Dahan
Related article: – Want GUARANTEED SUCCESS? Remove these ten words from your vocabulary| Transform your life INSTANTLY
Related article: MUST WATCH – The Hollywood Insider's CEO Pritan Ambroase's Love Letter to Black Lives Matter – VIDEO
Subscribe to The Hollywood Insider's YouTube Channel, by clicking here.
There are tons of other filmmakers who rely on soundtracks. Obviously, Martin Scorsese falls into this category. He actually started his career editing concert films, so it's no wonder that he still has a passion for it. Other now-famous directors worked on music videos, like David Fincher who shot the "Vogue" video for Madonna, or Spike Jonze who made Fatboy Slim's "Weapon of Choice" music video. 
There are hundreds of other creators who use music to intensify emotions and bring out the themes of their films. The craft of creating a soundtrack that amplifies conflict, as well as light-hearted moments, is needed when making a movie. Without music, movies wouldn't be the same. 
By Kylie Bolter
Click here to read The Hollywood Insider's CEO Pritan Ambroase's love letter to Cinema, TV and Media. An excerpt from the love letter: The Hollywood Insider's CEO/editor-in-chief Pritan Ambroase affirms, "We have the space and time for all your stories, no matter who/what/where you are. Media/Cinema/TV have a responsibility to better the world and The Hollywood Insider will continue to do so. Talent, diversity and authenticity matter in Cinema/TV, media and storytelling. In fact, I reckon that we should announce "talent-diversity-authenticity-storytelling-Cinema-Oscars-Academy-Awards" as synonyms of each other. We show respect to talent and stories regardless of their skin color, race, gender, sexuality, religion, nationality, etc., thus allowing authenticity into this system just by something as simple as accepting and showing respect to the human species' factual diversity. We become greater just by respecting and appreciating talent in all its shapes, sizes, and forms. Award winners, which includes nominees, must be chosen on the greatness of their talent ALONE.
I am sure I am speaking for a multitude of Cinema lovers all over the world when I speak of the following sentiments that this medium of art has blessed me with. Cinema taught me about our world, at times in English and at times through the beautiful one-inch bar of subtitles. I learned from the stories in the global movies that we are all alike across all borders. Remember that one of the best symbols of many great civilizations and their prosperity has been the art they have left behind. This art can be in the form of paintings, sculptures, architecture, writings, inventions, etc. For our modern society, Cinema happens to be one of them. Cinema is more than just a form of entertainment, it is an integral part of society. I love the world uniting, be it for Cinema, TV. media, art, fashion, sport, etc. Please keep this going full speed."
More Interesting Stories From The Hollywood Insider
– Want GUARANTEED SUCCESS? Remove these ten words from your vocabulary| Transform your life INSTANTLY
– A Tribute to Martin Scorsese: A Complete Analysis of the Life and Career of the Man Who Lives and Breathes Cinema 
– Do you know the hidden messages in 'Call Me By Your Name'? Find out behind the scenes facts in the full commentary and In-depth analysis of the cinematic masterpiece
– A Tribute To The Academy Awards: All Best Actor/Actress Speeches From The Beginning Of Oscars 1929-2019 | From Rami Malek, Leonardo DiCaprio To Denzel Washington, Halle Berry & Beyond | From Olivia Colman, Meryl Streep To Bette Davis & Beyond
– In the 32nd Year Of His Career, Keanu Reeves' Face Continues To Reign After Launching Movies Earning Over $4.3 Billion In Total – "John Wick", "Toy Story 4", "Matrix", And Many More
movie soundtracks, movie soundtracks, movie soundtracks, movie soundtracks, movie soundtracks, movie soundtracks, movie soundtracks, movie soundtracks, movie soundtracks, movie soundtracks, movie soundtracks, movie soundtracks, movie soundtracks, movie soundtracks, movie soundtracks, movie soundtracks, movie soundtracks, movie soundtracks, movie soundtracks, movie soundtracks, movie soundtracks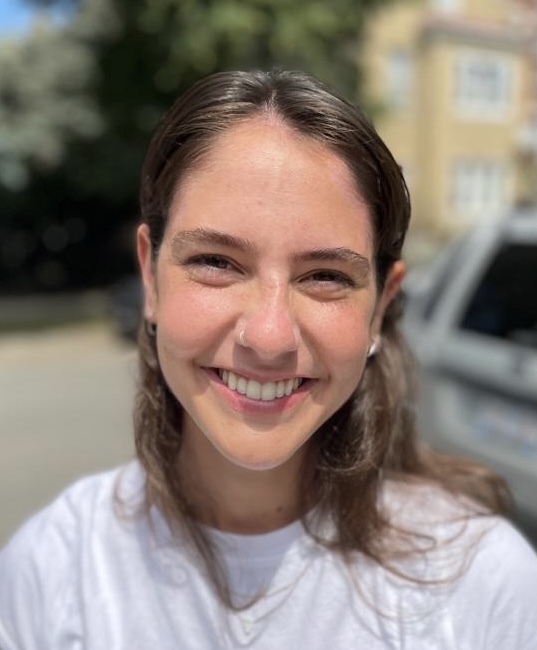 Kylie is a writer obsessed with entertainment, most notably in film and television. Her background in screenwriting tends to make her focus on dialogue and development of characters. Although she enjoys watching new material with a critical eye, she is very easily entertained and quick to laugh. 
The Hollywood Insider's
dedication to journalism without gossip is something that she values, along with their dedication to meaningful representation and substantial storytelling.  She enjoys finding the balance between relatability and artistry, no matter the format.