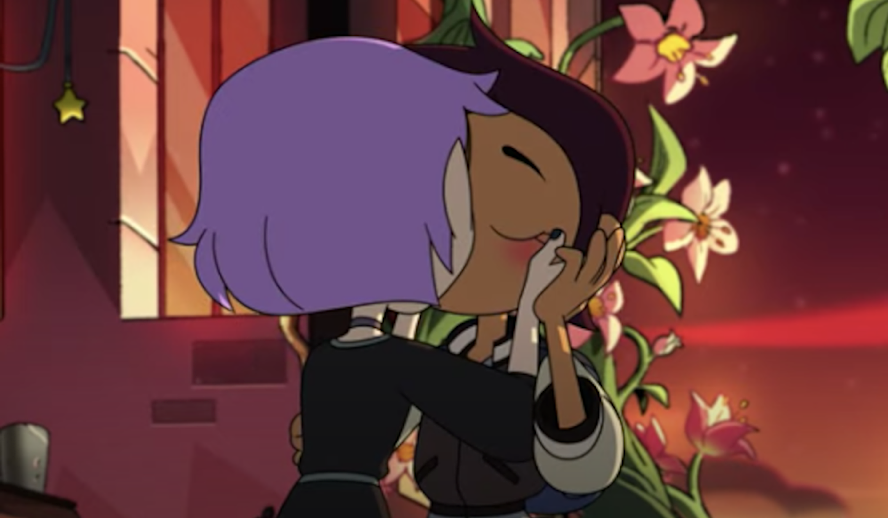 Photo: 'The Owl House' 
The Walt Disney Company has always claimed to be inclusive and for everyone but in recent years, the company has been facing criticism for inclusivity when it comes to the LGBTQ+ community. It's become a meme when headlines say that Disney has made history with its first gay couple but when you watch the film, they are background characters or a blink you'll miss it kiss. Many people have been wanting Disney to make the big leap and have a same-sex couple as the main characters in a film but when you look into it, the people working at Disney have to fight to get the bare minimum onscreen. The company was in some trouble recently when employees of the company spoke out against the CEO for backing the "Don't Say Gay" Bill in Florida.
Related Video: Full Commentary on 'Top Gun: Maverick': Tom Cruise, Val Kilmer, Jennifer Connelly, Miles Teller
Related video: 'Top Gun: Maverick' Full Premiere Reactions: Tom Cruise, Val Kilmer, Jennifer Connelly, Miles Teller
Related video: EVOLUTION: Every Tom Cruise Role From 1981 to 2021, All Performances Exceptionally Poignant
Many spoke out on Twitter about how the company claims to be inclusive but their actions don't line up and others talked about how they love the company but are frustrated with how they put money first before anything. As a Disney fan, it's important to hold the company accountable for their actions and make them act on their promises instead of being all talk. Therefore, when it comes to Disney making headlines about making history, be sure to give the creator of the show all the credit because they had to fight for the kiss to happen in the first place.
'The Owl House' – Be Gay and Prosper
'The Owl House' is an American animated fantasy TV series created by Dana Terrace that premiered on Disney Channel, on January 10th, 2020. The show is about a teenage Dominican-American human girl, Luz Noceda (Sarah-Nicole Robles), who stumbles upon a portal to another world known as the Boiling Isles. She then befriends "The Owl Lady" aka Eda Clawthorne (Wendie Malick), who is a rebellious witch, and King (Alex Hirsch), an adorable young demon. While on the island, Luz pursues her dream of becoming a witch despite not having magical abilities and serves as Eda's apprentice at the Owl House. Throughout the first season, we learn about the Boiling Isles and its residents alongside Luz and in the end, we want her to succeed at being a witch. 
Related article: A Tribute to Johnny Depp: The Actor and Musician Who Defined Range
Related video: EVOLUTION: Every Johnny Depp Role From 1984 to 2020, All Performances Exceptionally Poignant
Related article: A Tribute to the Hero & President Volodymyr Zelenskyy: Comedian/Actor, Ukraine's President and Heroic Leader
Related article: The Hollywood Insider's CEO Pritan Ambroase: "The Importance of Venice Film Festival as the Protector of Cinema"
Related article: The Masters of Cinema Archives: The Hollywood Insider Pays Tribute to 'La Vie En Rose', Exclusive Interview with Director Olivier Dahan
Related article: – Want GUARANTEED SUCCESS? Remove these ten words from your vocabulary| Transform your life INSTANTLY
During the development of the series, Terrace said that lore for the series was inspired by the art and storybooks by Hieronymus Bosch and the hardest decision Terrace had to make was whether to implement potential lore elements in the series. When watching the series, you can tell it's one of a kind due to its supernatural elements. Terrace wanted to include horror elements in the show because she loved being a little scared as a child but she wanted to balance the horror out with comedy and heartfelt moments. The series was supposed to have a darker tone because Terrace wanted to create a TV animated series targeted at older audiences but had to tone it down during season one to compromise between her ideas and Disney executives' wishes.
The show definitely isn't scary enough to keep kids up late at night but can be scary to families who don't like the whole witchcraft idea. When the show first season premiered, it got backlash from parents who felt like this show was made to corrupt their children's mind into doing witchcraft and was confused about how this show was approved in the first place. Terrace responded to the backlash in a tweet saying "Anyway, be gay do witchcraft", which made fans of the show love her more. You can tell that Terrace loves her show and the people that watch her show because she's always letting them know what's happening behind the scenes which are rare among show creators. 
Related video: Full Premiere Reactions 'Doctor Strange in the Multiverse of Madness': Benedict Cumberbatch & Team
Related Video: OSCAR-NOMINATED – EXCLUSIVE: 'Dune' Full Commentary, Reactions, Making Of – Timothee Chalamet, Zendaya, Oscar Isaac
Related Video: OSCAR-NOMINATED – 'House of Gucci' Full Commentary & Behind the Scenes – Lady Gaga, Adam Driver, Jared Leto, Al Pacino
Related article: Why Queen Elizabeth II Is One Of The Greatest Monarchs | Her Majesty Queen Elizabeth II of United Queendom of Great Britain & Northern Ireland (Video Insight)
Limited Time Offer – FREE Subscription to The Hollywood Insider
Click here to read more on The Hollywood Insider's vision, values and mission statement here – Media has the responsibility to better our world – The Hollywood Insider fully focuses on substance and meaningful entertainment, against gossip and scandal, by combining entertainment, education, and philanthropy.
Disney's Perfect Couple, Amity and Luz 
While I wasn't watching the show the night it premiered, I wasn't that late when jumping on 'The Owl House' train. From looking at the show from the outside, it didn't seem like much because only a couple of episodes were out and only a couple of people were talking about the show. Rebecca Rose was one of them, she put out a video titled "How To Write A Bully, A Look At Amity Blight", and it convinced me to watch the show because I knew the show was different from the way they handled Amity's (Mae Whitman) character and I wanted to see how her character progressed. Amity's character progression is amazing and is something I always wanted to see in a TV series, her character arc goes from bully to misunderstood to a rebellious confident witch, who's also in love with the main character Luz!
When the show started dropping hints that she liked Luz, my first thought was "no way, they're not going to do this" especially since it was the first season because usually when it comes to LGBTQ+ couples in animated shows there are subtle hints that characters like each other but nothing usually happens until the last season. It's not the show to blame but the company behind it making the decisions to cut things out but allowing a gay kiss to happen in the final season because the show is over anyway. However going back to 'The Owl House', the show is doing a phenomenal job when it comes to Amity and Luz's relationship, there isn't a will they or won't they? It's a cute-paced build-up till they finally get together and it's great because it's rare when a show has a couple become canon and we can see how their relationship progresses! 
Related article: EVOLUTION: Every Henry Cavill Role From 2001 to 2021, All Performances Exceptionally Poignant
Related article: EVOLUTION: Every Chris Evans Role From 1997 to 2020, All Performances Exceptionally Poignant
Related article: #metoo Revolution: Powerful Questions That Need Answers
Related article: FACT-CHECKED Series: Timothee Chalamet and 32 Facts about The Young Superstar
Amity was first a bully to Luz and her friends but it was revealed she has to be perfect in everything she does due to her parents. She has to dye her hair green to fit in with her siblings and to keep the family image but when Luz comes into her life, she decides that she wants to be a better person and live a happier life. She starts to be her own person and doesn't allow herself to be controlled by her mom anymore. Amity develops a crush on Luz and it isn't shown to be mutual until the beginning of season two when Luz starts to blush and find ways to be with Amity. Their relationship develops into their first kiss, where Amity kisses Luz on the cheek to Amity and Luz ask each other out for their first actual kiss. Dana Terrace made Disney channel history by having her two main female characters get together and share a kiss before the finale!
Related article: MUST WATCH – The Hollywood Insider's CEO Pritan Ambroase's Love Letter to Black Lives Matter – VIDEO
Subscribe to The Hollywood Insider's YouTube Channel, by clicking here.
Related article: All Best Actor/Actress Speeches From The Beginning Of Oscars 1929-2019 | Hollywood Insider
Why Does This Matter?
This is a big deal when it comes to LGBTQ+ youth because when I was younger, I didn't know anything about the community and was often confused about my own sexuality. If I had a show like "The Owl House" when I was younger, I would've felt more comfortable with myself and my bisexuality. This show lets its viewers know that it's okay to be gay and shows that their relationship isn't any different than a heterosexual one. This show can be the turning point for a young kid to accept themselves and others. It's important to have shows like this for kids because it makes being LGBTQ+ less taboo and more normal. I believe it's time for shows to follow in "The Owl House" steps and for networks to allow their creators to keep making shows like this because if we want to live in a more accepting world, it now starts with the media we consume. My final words are a thank you to Dana Terrace and 'The Owl House' crew, you deserve all the praise in the world and I can't wait to see this show go out with a bang! 
By Ayana Hamilton 
Click here to read The Hollywood Insider's CEO Pritan Ambroase's love letter to Cinema, TV and Media. An excerpt from the love letter: The Hollywood Insider's CEO/editor-in-chief Pritan Ambroase affirms, "We have the space and time for all your stories, no matter who/what/where you are. Media/Cinema/TV have a responsibility to better the world and The Hollywood Insider will continue to do so. Talent, diversity and authenticity matter in Cinema/TV, media and storytelling. In fact, I reckon that we should announce "talent-diversity-authenticity-storytelling-Cinema-Oscars-Academy-Awards" as synonyms of each other. We show respect to talent and stories regardless of their skin color, race, gender, sexuality, religion, nationality, etc., thus allowing authenticity into this system just by something as simple as accepting and showing respect to the human species' factual diversity. We become greater just by respecting and appreciating talent in all its shapes, sizes, and forms. Award winners, which includes nominees, must be chosen on the greatness of their talent ALONE.
I am sure I am speaking for a multitude of Cinema lovers all over the world when I speak of the following sentiments that this medium of art has blessed me with. Cinema taught me about our world, at times in English and at times through the beautiful one-inch bar of subtitles. I learned from the stories in the global movies that we are all alike across all borders. Remember that one of the best symbols of many great civilizations and their prosperity has been the art they have left behind. This art can be in the form of paintings, sculptures, architecture, writings, inventions, etc. For our modern society, Cinema happens to be one of them. Cinema is more than just a form of entertainment, it is an integral part of society. I love the world uniting, be it for Cinema, TV. media, art, fashion, sport, etc. Please keep this going full speed."
More Interesting Stories From The Hollywood Insider
– Want GUARANTEED SUCCESS? Remove these ten words from your vocabulary| Transform your life INSTANTLY
– A Tribute to Martin Scorsese: A Complete Analysis of the Life and Career of the Man Who Lives and Breathes Cinema 
– Do you know the hidden messages in 'Call Me By Your Name'? Find out behind the scenes facts in the full commentary and In-depth analysis of the cinematic masterpiece
– A Tribute To The Academy Awards: All Best Actor/Actress Speeches From The Beginning Of Oscars 1929-2019 | From Rami Malek, Leonardo DiCaprio To Denzel Washington, Halle Berry & Beyond | From Olivia Colman, Meryl Streep To Bette Davis & Beyond
– In the 32nd Year Of His Career, Keanu Reeves' Face Continues To Reign After Launching Movies Earning Over $4.3 Billion In Total – "John Wick", "Toy Story 4", "Matrix", And Many More
the owl house, the owl house, the owl house, the owl house, the owl house, the owl house, the owl house, the owl house, the owl house, the owl house, the owl house, the owl house, the owl house, the owl house, the owl house, the owl house, the owl house, the owl house, the owl house, the owl house, the owl house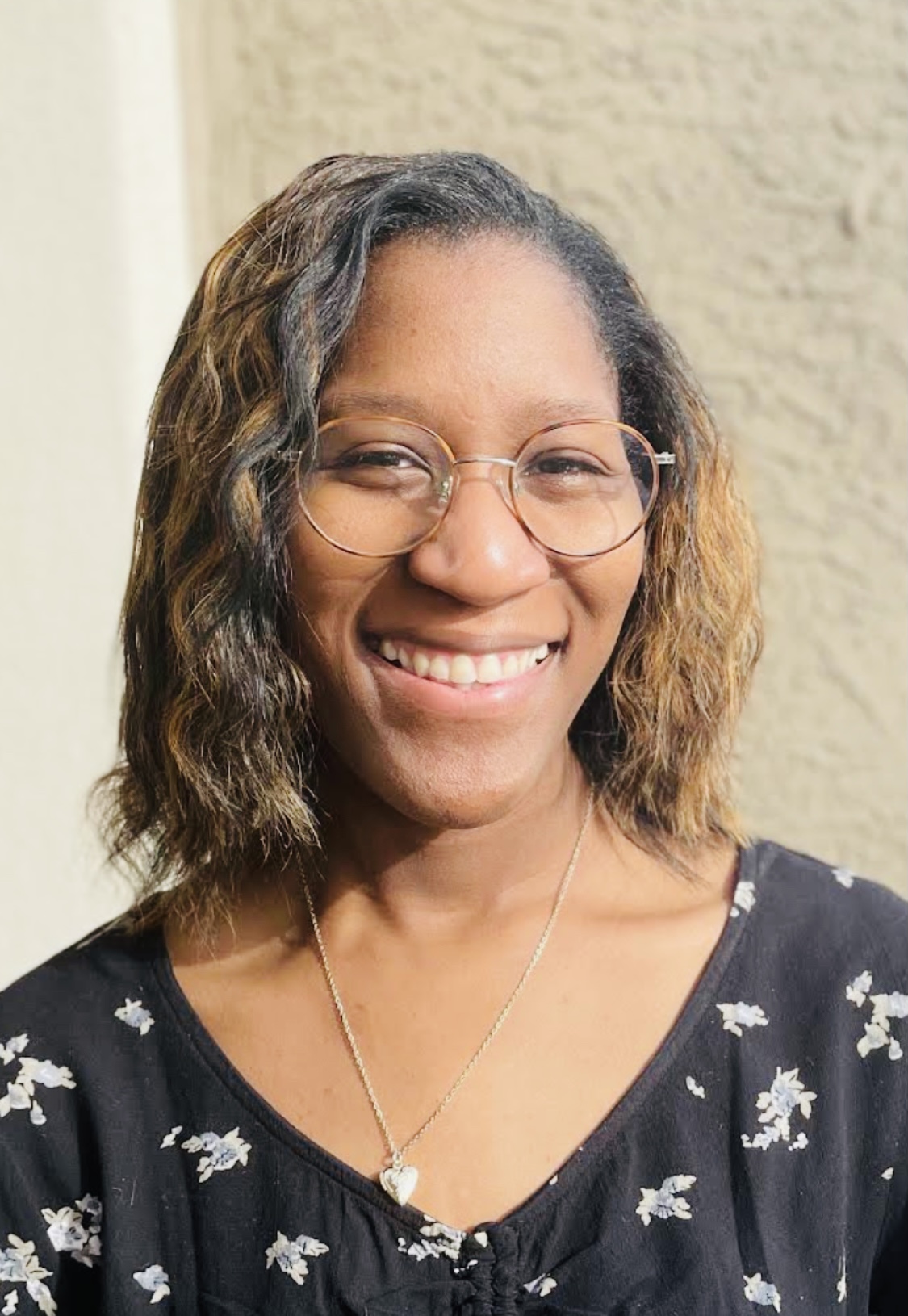 Ayana
Hamilton is an entertainment journalist.
Ayana
 is passionate about writing factual and reliable stories for readers because she knows how fast rumors can spread. She also loves talking about trends and pop culture in her podcast 'Dog Happy Hour with 
Ayana
'. Her favorite thing to write and talk about is current issues in the entertainment industry.