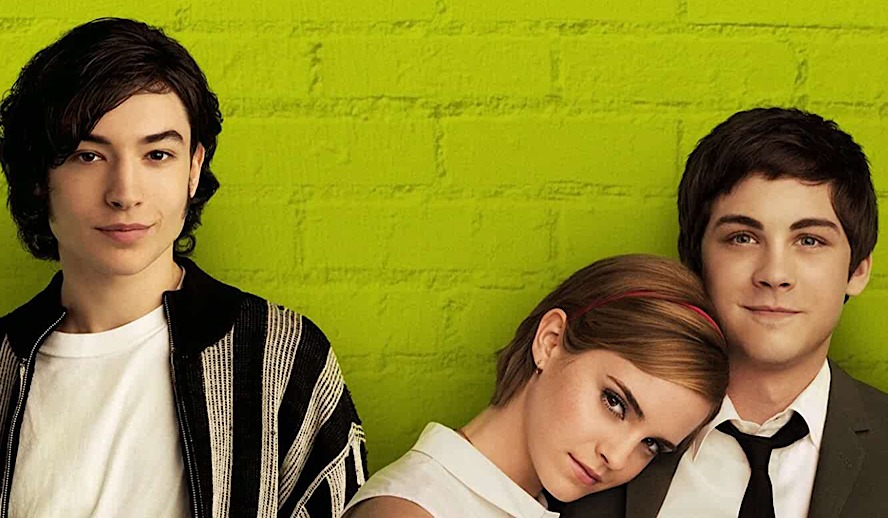 Photo: 'The Perks of Being a Wallflower'/Summit Entertainment
Inspirational Cinema is important for our sanity, especially in this overtly chaotic world. We are creative beings. That's just a fact. And a great way of creating is through inspiration which in turn comes from observing something spectacular. 
Go online for just a second and look up inspirational movies. The lists are endless. From biopics to fantasy/sci-fi and everything in between, these films last because they provided positivity. Sure many films can be great but are pretty depressing at their core, however, it is those stories that provide inspiration for every living generation, old and new, that lasts decades.
Humanity needs inspiration for ammunition. And with Cinema now acting as the number one medium to deliver such ammo, the number of new artists that will be birthed will stretch far and wide. 
Related article: The Power of Positivity: Ikorodu Bois + Chris Hemsworth + Russo Brothers + Sam Hargrave
Limited Time Offer – FREE Subscription to Hollywood Insider – Click here to read more on Hollywood Insider's vision, values and mission statement here – Media has the responsibility to better our world – Hollywood Insider fully focuses on substance and meaningful entertainment, against gossip and scandal, by combining entertainment, education, and philanthropy. 
The 2010s proved this with a supply of films that advanced in technology but paired with impactful storytelling that perfectly fit within the era that we currently live in. Many of the films below are inspirational in story, but some are inspirational because the movie itself miraculously exists. Regardless, they were the pinnacle of uniting audiences and becoming classics in the process. 
(Note: this isn't a best-of list. There are plenty of great films that count and even some I might rank higher but for time's sake, I picked a handful of inspirational movies that stood out to me in a crowded list.)
Inspirational Cinema List
Creed
Ryan Coogler has shown great talent and throughout his career thus far. And this epic sequel to another inspirational classic isn't the only film to be inspirational (looking at you Black Panther). 
Creed is a film that shouldn't have happened. Like the main character, Adonis Creed, or Rocky from before, it seemed like this out of nowhere project was an underdog in every way. It had all the ingredients to fail. But yet it came out swinging and we cheered on. 
The film focuses on Rocky's arch-nemesis' son who, in an unlikely turn of events, becomes the student of the iconic boxer. The film is triple the inspiration because of (a) the fact that it was great, and (b) we had two awesome performances in Michael B. Jordan and Sylvester Stallone to root for and be encouraged by. 
Related article: Hollywood Insider's CEO Pritan Ambroase: "The Importance of Venice Film Festival as the Protector of Cinema"
Subscribe to Hollywood Insider's YouTube Channel, by clicking here. 
Ryan Coogler's Creed is still very much a Rocky film which is why it feels to uber-inspirational. I'm convinced this film series exists to create an emotional response from audiences everywhere. And that's a central reason for movies anyway right? 
The film has aged well and will continue to live on. 
The Perks of Being a Wallflower
Recently ('16-'19) there have been a handful of incredible teen films, but before that and after the iconic teen barrage of the 80s, there seemed to be a drought with a random gem here and there. 
This one indie-drama seemed to get teenagers in a way I hadn't seen before or maybe because of the timing of its release with my age gave it more meaning than the ones following it.
Regardless, The Perks of Being a Wallflower really captures the downsides of high school and focuses on Charlie and his journey of past trauma and hurt paired with learning to connect with others. It's fantastically acted and thoughtful with just enough quirkiness to feel more relatable and is a story that will continue to help young teens for years to come. 
Related article: MUST WATCH – Hollywood Insider's CEO Pritan Ambroase's Love Letter to Black Lives Matter – VIDEO
Related article: Why is 'The Perks of Being a Wallflower' Still A Fan Favorite?
Arrival
This might be a surprise on the surface, but if you've seen Arrival, you know exactly why it's on the list. 
The story of an expert in the language being brought in by the government to learn how to talk to aliens that landed on earth is slow and dramatic. The aliens are some evil group trying to destroy the earth. They're just exploring and want to connect. 
The story is inspirational when it comes to language, human connection, and the human experience in general and is more a drama than anything else. The ending will have you rethinking war and the tensions that exist in our world but with a positive outlook. 
Related article: 'Molly's Game' – A True Inspirational Story of the Woman Behind the Most Exclusive Poker Game
Related article: Great Films Inspired By Short Stories
Spider-Man: Into the Spider-Verse
This is a superhero film that was inspiring not just because of the fantastic story and characters, but, like Creed, it merely was made. 
Where so many animated films are boring and feeling the same, the creators of Spider-Verse showed they actually cared about the central look and feel of comics. The animation style is breathtaking but isn't relied upon to captivate but instead to enhance it as Miles Morales learns from a group of Spider beings how to become the hero his city needed. 
It's rewatchable, funny, action-packed, and with emotional stakes and will hopefully begin a new wave of comic-book centered superhero films. 
Related article: Tall, Talented, Terrific Tribute to Allison Janney's Inspiring Journey in Showbiz
Related article: A Tribute to Shonda Rhimes: How the Most Successful Showrunner Came into Power
12 Years a Slave
Solomon Northup's story is the literal definition of inspiring. What makes a film inspiring is the challenge and outright horrific events that take place but the main characters make something positive out of these events. 
Northup was a free man with a life in the north, tricked and taken by a group of southern white men who sold Northup into the slave trade, and then fights to get back to his family for (obviously) 12 years. 
12 Years a Slave is a masterpiece and brought out every positive and negative emotion you could feel thanks to Chiwetel Ejiofor and Lupita Nyong'o mesmerizing performances. And there isn't much to say other than "go watch this right now" if you haven'. 
Related article: A Tribute to Brad Pitt: His Greatest Roles & Transformations – The Winner's Journey
Related article: Must Watch – 'Super Deluxe': An Oscar-Worthy Foreign Film With A Powerful Message
Wonder Woman
Another film that seemed impossible because of DC's failures and the inability to make good films with a female superhero (Catwoman, Elektra). 
Yet Gal Gadot crushed it in this great but (at times) flawed movie. Thankfully, the inspiring performance and action make up for the movie's bad villains and boring third act which feels like every other bland superhero film ever made. 
It was refreshing and triumphant to see Diana battle her way through World War I and become a symbol of hope as Wonder Woman became an epic story when all was said and done. We'd never seen anything like it, but Gadot perfectly blends emotional vulnerability with bravery and strength that makes me know I'd follow this warrior into battle any day. 
Related article: Justice for Zack Snyder's Justice League: The Good, the Bad, and the Possible Fallout for the Snyder Cut
Related article: 'Dune': Reactions from Timothée Chalamet, Denis Villeneuve, Zendaya, Jason Momoa & Co-Stars
Inception
If you've read any of my articles, you know I love this movie more than any. But what makes this film so inspiring is that no matter which side you're on (it was all a dream vs it was real), the arc of Leonardo DiCaprio's Dominic Cobb is still emotional and cathartic as he finds resolution with his own guilt and painful past. 
The use of dreams and fantasy to help one see this was a great way to connect the audience with Cobb as we follow him on this epic dream-ride. 
The film shows that there can be healing through the subconscious and looks at how the mind and soul can be troubled and unhealthy, but then brought back to reality in an emotional way. 
Related article: Christopher Nolan's 'Inception': The Decade's Greatest Film Excels
Related article: A Tribute to Leonardo DiCaprio: The Generation Defining Thespian & Hollywood Legend
Boyhood
It's the little things that count. 
That's what Boyhood shows in a complex story of one boy's growth into a young man. Filmed over the course of 12 years, this story allows us to literally watch this boy grow and transform in front of us. 
It is magical and made in a genius way to a point where I can say with all honesty, I've never seen a single film encapsulate life better than Boyhood.
The film will change your perspective on life but also on how films can be made. 
Get watching and be inspired!
Inspirational Cinema, Inspirational Cinema, Inspirational Cinema, Inspirational Cinema, Inspirational Cinema, Inspirational Cinema, Inspirational Cinema, Inspirational Cinema, Inspirational Cinema, Inspirational Cinema, Inspirational Cinema, Inspirational Cinema, Inspirational Cinema, Inspirational Cinema, Inspirational Cinema, Inspirational Cinema, Inspirational Cinema, Inspirational Cinema, Inspirational Cinema, Inspirational Cinema, Inspirational Cinema, Inspirational Cinema, Inspirational Cinema, Inspirational Cinema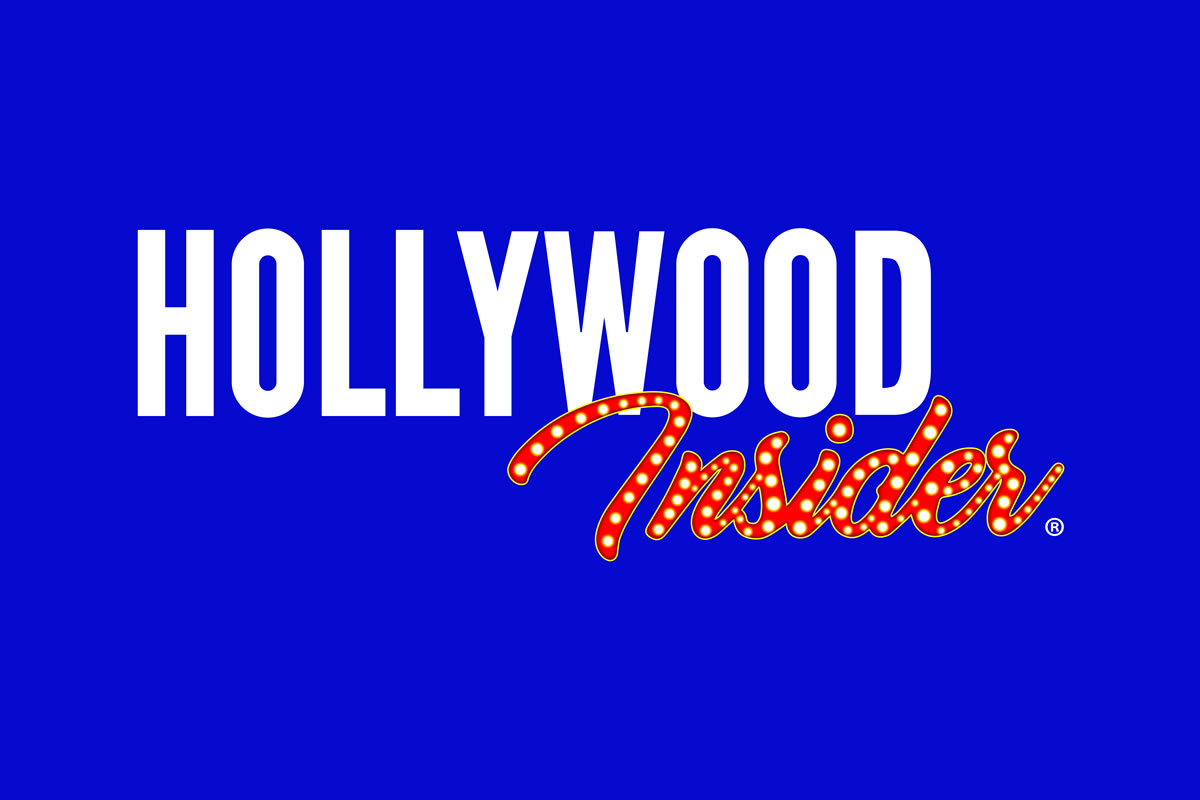 Hollywood Insider  is a media network thatfocuses on substance and meaningful entertainment/culture, so as to utilize media as a tool to unite and better our world, by combining entertainment, education and philanthropy, while being against gossip and scandal.