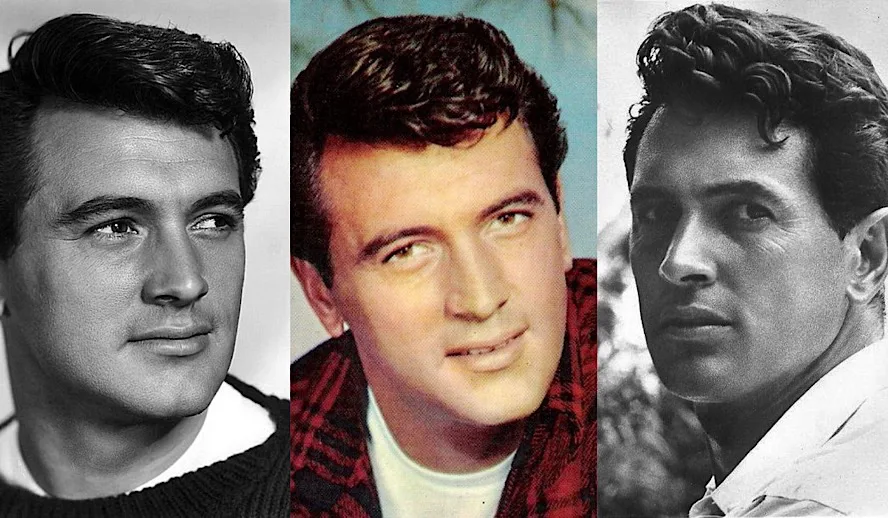 Photo: Rock Hudson/Publicity Stills
Rock Hudson was one of Hollywood's first heartthrobs and ultimately ruled the screen during the Golden Age. The world's favorite leading man, Hudson took Hollywood by storm and proved that he had the it-factor the entertainment world was thirsty for. Hudson quite literally ruled the silver screen in the '50s and '60s starring in over 60 films before he passed away. Known for his epics, romantic comedies, and more, Rock Hudson quickly became a household name and he was also gay. Though he was one of the most popular stars of his time, here are 32 facts you may not have known about him.
Subscribe to Hollywood Insider's YouTube Channel, by clicking here. 
1. Rock Hudson's Birth Name
Rock Hudson was actually born in 1925 as Roy Harold Scherer Jr. Hudson's stepfather, Wallace Fitzgerald, eventually adopted him and he became Roy Fitzgerald. It was only when he entered the world of acting, that he started donning the iconic name of Rock Hudson. 
2. How Did Rock Hudson Get his Break into Hollywood?
In 1947 Henry Wilson, a Hollywood giant in talent representation took an interest in Rock, Roy Fitzgerald at the time. Wilson is the one who gave him the name, Rock for Rock of Gibraltar and Hudson from the Hudson River.
Related article: Please Sign Petition: Has Mount Everest Been Stolen? Google/Apple Must Rectify Error which has stolen Nepal's national landmark Mount Everest and placed it in China – please sign NOW
3. Just A Small-Town Guy
Hudson grew up far away from the glamour of his Hollywood career. He was born in Winnetka, Illinois roughly 16 miles from Chicago. The town is small even today, with a population of roughly 12,400 people. 
4. His Acting Start
Before Rock Hudson signed a contract with Warner Brothers, he had no acting training whatsoever. They took interest in him regardless, and with his contract, the company also supplied Hudson with acting classes.
Related article: Did you see the hidden messages in 'Call Me By Your Name'? Find out behind the scenes facts in the full commentary and In-depth analysis of the cinematic masterpiece
5. Rock Hudson's One True Love
To his biographer Sara Davidson, with whom he had co-authored his biography, Rock stated that his one true love was Lee Garlington, a man that he had been in a relationship with for several years during the 60s. Garlington only found out that Hudson called him his 'one true love', after his death.
Lee Garlington stated to People magazine, "I broke down and cried. I had no idea I meant that much to him. Why didn't he tell me? Fortunately, there has been significant progress in Hollywood and beyond. It's just too bad that Rock didn't live long enough to see our culture evolve. Hudson did not have the opportunity to live his life the way he wanted to and he had to go around hiding. He'd be elated by how much has changed. I remember how handsome he was and what a great time we had together. He was the kindest man I ever met."
6. The Part That Launched His Stardom
Hudson had had parts in close to 30 different films before George Stevens' Giant came along. A big-time Texas epic starring himself and Elizabeth Taylor, Giant is a film that really launched Hudson into stardom. The part earned him an Oscar nomination and further confirmed Hudson's talent and magnetism. James Dean also starred in this film and also received an Oscar nomination. 
Limited Time Offer – FREE Subscription to Hollywood Insider, for substance and meaningful entertainment that is free of gossip and scandal, click here
7. Look Magazine defined Hudson as: 
Notable publication Look Magazine defined Rock Hudson as, "He's wholesome. He doesn't perspire. He has no pimples. He smells of milk. His appeal is cleanliness and respectability – this boy is pure."
8. Rock Hudson's Most Important Role
While on location for The Ambassador, Hudson was asked which movie of his felt most important. He told the interviewer that, "In terms of gratification, and in terms of the best role I would say Giant."
Related article: Ryan Murphy's Netflix Series 'Hollywood' Celebrates History Tarantino-Style
9. Hudson's Views On Television
Though he appeared in a selection of television series, Rock Hudson was a much bigger fan of the big screen. In a 1980s interview with Entertainment Tonight, Hudson told Leeza Gibbons, "I don't like being on every week. I don't like nose to the grindstone five days a week." 
10. Before He Was A Star
Before he became an acting star, Hudson served in the U.S. Navy during World War II. He made the move to Hollywood and got a job as a truck driver, though he was trying to break into Hollywood the entire time. It wasn't until he got a meeting with Henry Wilson that his career took off.
Exclusive: Lion King is now a talk show host? The Launch of NEWEST ANIMATED TALK SHOW – 'The Anytime Show' with host Mister H. I. | Much needed humor and perspective
Video Version of this Article: 32 Facts on Rock Hudson
11. He Admired Katherine Hepburn
Rock Hudson met and worked with an array of iconic names such as Elizabeth Taylor and James Dean. However, the one that made the biggest impression on him.
He stated in an interview, "I admire her tremendously. The woman is more than a star. She is a legend. Her personality is, by itself, a talent. As an actress, she is able to express her emotions and carry the character that she's portraying on the screen, in a breathtaking way that leaves a certain impact."
12. The Lengths He Went to build the Rock Hudson Image
Before he was a household name, Hudson decided to get surgery on his vocal cords in order to simulate a deeper voice. He and his agents thought it would add to his star power, but sadly the surgery prevented him from singing.
Related article: 'God's Own Country' is a Must-Watch for Fans of 'Call Me By Your Name'
13. Hudson's Height
Rock Hudson was known for his good looks. He was the epitome of a heartthrob, and a lot of that came from his height. Hudson was 6' 4" though many believed he was even taller after starring alongside John Wayne and James Stewart.
14. Rock Hudson's Estate was inherited by a gay couple as per his wishes
Rock Hudson was very good friends with gay actor George Nader and his lifelong partner Mark Miller. The couple inherited the interest from Hudson's $27 million estate after his death. Hudson had personally stipulated their names in his will. Hudson biographer Sara Davidson defined Nader, Miller and another person as 'Rock's family for most of his adult life' and they stood by his side with absolute loyalty all his life. Miller noted that him and his partner were platonic friends with Rock Hudson. Mark Miller and George Nader were together as a couple for 55 years until their passing. 
Related Article: Want GUARANTEED SUCCESS? Remove these ten words | Transform your life INSTANTLY
15. Out Of The Norm
In 1966 Hudson signed on to the cast of a sci-fi thriller film called Seconds. The John Frankenheimer film was far different from the lighthearted roles Hudson was previously doing, and though he gave a convincing performance, the movie did not do as well as hoped. It wasn't a total failure, the film turned into more of a cult classic if anything, but it did not become what it was meant to.
16. A Small World
He may have grown up miles away from the glamour of Hollywood, but Hudson attended the same high school as many other notable names. Hudson attended New Trier Township High School. Other well-known alumni include Charlton Heston, Rainn Wilson, John Hughes, and so many more.
Related article: WATCH: "If Your Child Told You They Were Gay/Lesbian, What Would You Do?" – Prince William Confirms He Would Completely Accept His Gay Children – Hollywood Insider's 'Messages From America' – Episode 6
17. Starring With Doris Day
In total, Hudson and Doris Day were in three films together. They starred in Pillowtalk, Lover Come Back, and Send Me No Flowers. The duo were so loved back in the day, and people loved the lightheartedness and romance of each of their films together.
18. Rock Hudson cried upon hearing of James Dean's passing away. 
Phyllis Gates remembers that when James Dean passed away in 1955, Hudson was 'shattered' and his huge frame 'convulsed' with sobs. 
​Related article: FACT-CHECKED Series: Timothée Chalamet and 32 Things About This Extraordinary Superstar 
19. His First Credit
In 1949, Hudson got his first credited role in Undertow. He is actually credited as Roc Hudson, which he and Henry Wilson quickly changed to Rock instead. His first role was actually for Fighter Squadron, but he was not credited for it.  
20. Rock Hudson's home was known as 'The Castle'
Rock Hudson had a beloved Beverly Hills mansion which he called The Castle and he lived there up to his death. Hudson was proud of his home and took many personal pictures of it. Quite apt of a name, give that Rock was known as the King of Hollywood. 
Related article: FACT-CHECKED Series: Armie Hammer and 32 Facts About Our Mega-Star
The Winner's Journey – ROCK HUDSON'S Every Role & Performance from 1948-1985
21. Multiple Takes
When Hudson landed his first role in 1948 film Fighter Squadron, it was not with the greatest amount of ease. Hudson reportedly had to complete 38 takes to deliver his line for the film correctly. He may have had some first movie jitters, but luckily it was this uncredited role that got Hudson his contract with Warner Brothers.
22. If He Never Acted
It's hard to imagine Hudson in any other career path. However, if Hollywood had never shown him any love, Hudson said he would've been a gardener. Gardening seems worlds away from the lights and fame, but Hudson truly had a love for it.
Related articles:  A Tribute To The Academy Awards: All Best Actor/Actress Speeches From The Beginning Of Oscars 1929-2019 | From Rami Malek, Leonardo DiCaprio To Marlon Brando & Beyond | From Olivia Colman, Meryl Streep To Bette Davis & Beyond
23. Meeting The Royals
Rock Hudson was considered Hollywood royalty in his own right, but in 1952 he and actress Veronica Hurt got the chance to meet with Queen Elizabeth II. The pair of actors were in London for the Royal Film Performance, an annual event that premieres a major motion picture which the Royal Family attends.
24. Hudson Loved Musicals
Carol Burnett and Rock Hudson starred in the musical I Do! I Do! During a tour in the 1970s. Carol asked Hudson to join her while she took a hiatus from her television special, and Hudson signed on quite easily.
"I've always taken singing lessons and I still do. The reason I never did a musical is Universal," Rock told People Magazine. "I was under contract so long there. They kept asking me what I wanted to do and I'd say a musical, but they never did put me in one."
Related article: Why Queen Elizabeth II Is One Of The Greatest Monarchs | Her Majesty Queen Elizabeth II of United Queendom of Great Britain & Northern Ireland (Video Insight)
25. Rock Hudson was close friends with Elizabeth Taylor 
They became close friends while starring together in Giant in 1956, which also starred James Dean. Elizabeth continued to visit Rock Hudson while he was sick and being treated at the hospital. After Hudson's death, Taylor arranged a memorial at his Beverly Hills home, which Hudson's business manager Wallace Sheft recalls, "She did a beautiful job. She was very devoted to him."
Related article: WATCH: Would A President's Sexuality Matter To You? A Lesbian, Gay, LGBTQ President? Pete Buttigieg? – Hollywood Insider's "Messages From America" – Episode 3
26. His Successful Television Run
From 1971 to 1977 Hudson starred in a television series called McMillan & Wife. It was his most successful television run and an instant hit among viewers on the NBC network. Hudson starred next to Susan Saint James for five seasons before she left the show right ahead of the sixth and final season. 
Related article: FACT-CHECKED SERIES: Prince Harry and 32 Facts on the Duke of Sussex
27. Hudson Had A Great Friendship With Doris Day
When the pair met on the set of Pillowtalk, it was a friendship that formed quite easily. In 2011 Doris Day gave an interview about her relationship to Hudson with People Magazine and the actress said, "I think the reason people liked our movies is because they could tell how much we liked each other. It came across that way on screen. He was a good friend." Their chemistry on screen was palpable and made for several classics!
28. Rock Hudson Was Apprehensive About Interviews
Hudson attempted to stay out of the public eye as far as interviews went. In the 1980s, Hudson gave a rare interview with brand new journalist Randa Handler. During the visit, Handler asked Hudson why he disliked interviews.
Hudson told her, "I have been misquoted so many times over 40 years that I get uptight at the idea of yet another interview. I worry about what would be printed. I enjoy playing the game with press of how my answers are interpreted." 
Related article: FACT-CHECKED Series: Leonardo DiCaprio and 32 Facts on the Legendary Star
29. Mr. Beefcake
Back in the Golden Era, a gossip columnist by the name of Sidney Skolsky made the term 'beefcake' popular. The term referred to the hunky, fit men that were starring in a string of rom-com and epics in Hollywood. Hudson was very often referred to as a beefcake, and one of the most famous hunks on the planet.
30. Hudson's Rolodex
In Santa Monica stands the Artifact Museum, which is the home to many late celebrity's random artifacts as a part of the 'Dearly Departed Tours'. On display is Rock Hudson's Rolodex, along with a couple of personal notes. 
Related article: FACT-CHECKED Series: 32 Facts on Hollywood Legend Quentin Tarantino
31. Dynasty
Towards the end of his life, Hudson did a few television shows, one of the more notable ones being Dynasty. Hudson played Daniel Reece from 1984 to 1985 for a total of 9 episodes on the primetime show. There is now a Dynasty reboot which airs on the CW.
32. Hudson's Sad Passing
In October of 1985, Rock Hudson died due to health issues. Rock Hudson requested that no funeral be held. His body was cremated and a cenotaph was established at Forest Lawn Cemetery in Cathedral City, California. His ashes were scattered in the channel between Wilmington and Santa Catalina Island. The two close friends, couple George Nader and Mark Lincoln Miller, also have cenotaphs established next to Rock Hudson at Forest Lawn Cemetery. 
We, at Hollywood Insider, cherish the screen legend Rock Hudson and we wish he had been able to live his life openly and exactly how he wanted, without fearing that the world would stop loving him for simply being gay. Rock Hudson is an idol, who is also gay. I hope that the current and future leading men that are gay are able to accept themselves, live fully outside of the closet and without society's assault while completely celebrating their romantic love/spouse/significant other and not losing out on their leading man status or the fear of being outcast by their chosen industry, society or loved ones. Times are changing for the better, as leading men that are gay have also retained their 'Hollywood leading man' title after publicly coming out of the closet – Matt Bomer, Luke Evans, Wentworth Miller, Lee Pace, Brian J. Smith – to name a few.
Pete Buttigieg, a gay man married to his husband, has been heralded for being the first out gay presidential candidate to run a successful campaign with massive support from people all over the USA towards being President. Although Buttigieg dropped out of the race, his campaign is a victory for society's progress and the world is a much better place than the days Rock Hudson had to hide in, for simply loving the man he loves.  
Besides, the only person who should care about your sexuality is the person you are romantically/sexually/intimately involved with. No. One. Else. 
To all the actors reading this – that are hiding their sexuality due to fear of acceptance – I hope you accept yourself for being gay/lesbian/etc and celebrate it without caring about what the world thinks. 
To all the people reading this – that are hiding their sexuality due to fear of acceptance – I hope you accept yourself for being gay/lesbian/etc and celebrate it without caring about what the world thinks. 
Rock Hudson was one of the greatest Hollywood leading men, and he was a gay man, and yes that is ONE sentence whose value remains intact even with his sexuality being listed. Let us celebrate him for his greatness. Hollywood Insider celebrates the gay leading man Rock Hudson for all of him. 
More Interesting Stories From Hollywood Insider
– Do you know the hidden messages in 'Call Me By Your Name'? Find out behind the scenes facts in the full commentary and In-depth analysis of the cinematic masterpiece
– A Tribute To The Academy Awards: All Best Actor/Actress Speeches From The Beginning Of Oscars 1929-2019 | From Rami Malek, Leonardo DiCaprio To Marlon Brando & Beyond | From Olivia Colman, Meryl Streep To Bette Davis & Beyond
– Why Queen Elizabeth II Is One Of The Greatest Monarchs | Her Majesty Queen Elizabeth II of United Queendom of Great Britain & Northern Ireland
– Compilation: All James Bond 007 Opening Sequences From 1962 Sean Connery to Daniel Craig
– In the 32nd Year Of His Career, Keanu Reeves' Face Continues To Reign After Launching Movies Earning Over $4.3 Billion In Total – "John Wick", "Toy Story 4", "Matrix", And Many More
– Want GUARANTEED SUCCESS? Remove these ten words from your vocabulary| Transform your life INSTANTLY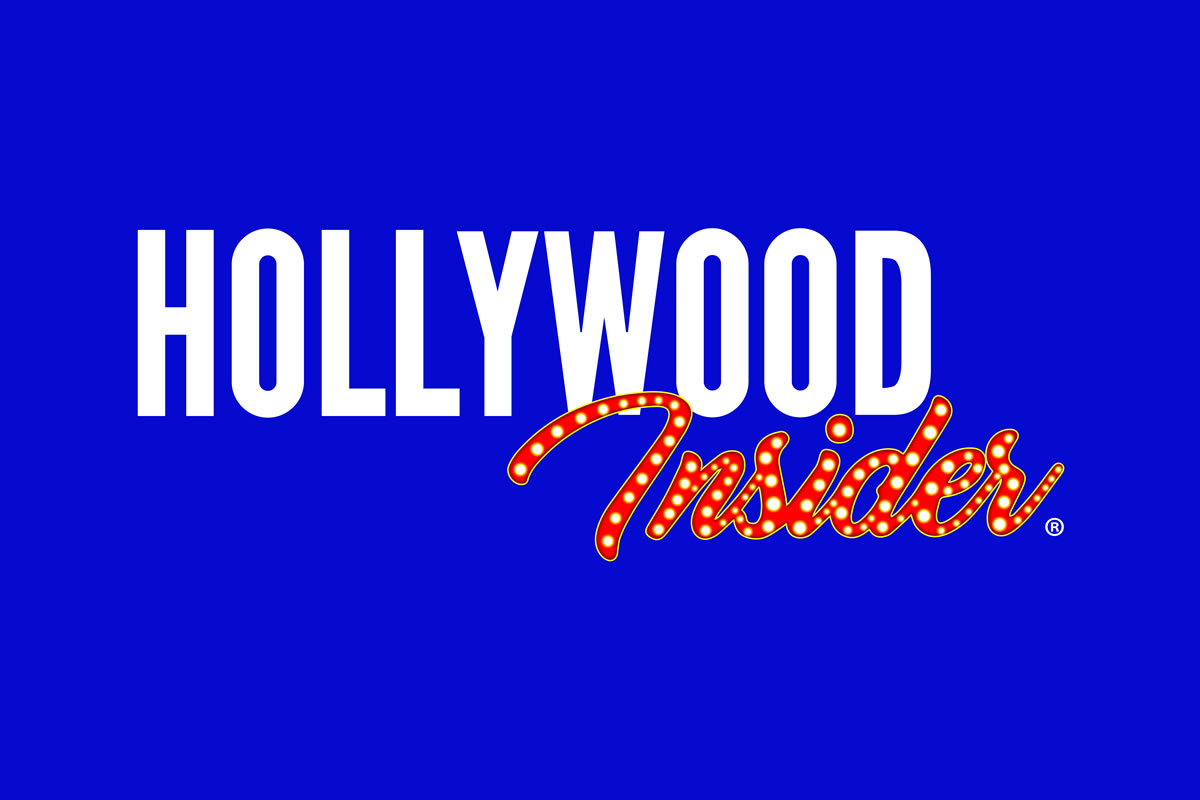 Hollywood Insider  is a media network thatfocuses on substance and meaningful entertainment/culture, so as to utilize media as a tool to unite and better our world, by combining entertainment, education and philanthropy, while being against gossip and scandal.