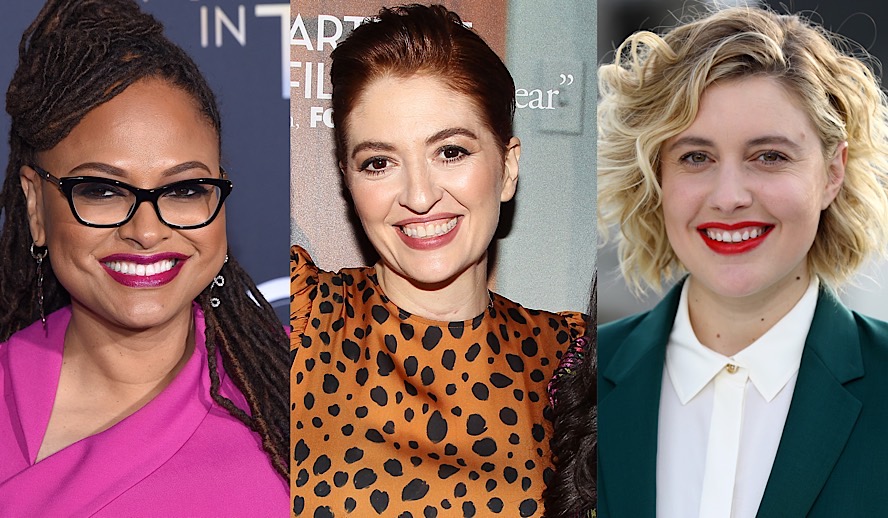 Photo: Ava DuVernay, Marielle Heller, Greta Gerwig. DFree/Shutterstock, Dave Allocca, Tim P. Whitby 
When this year's Golden Globe nominees were announced, people were excited to see their favorite film, show, or creative nominated. The nominees for the directing category were Bong Joon-ho ("Parasite"), Sam Mendes ("1917"), Todd Phillips ("Joker"), Martin Scorsese ("The Irishman"), and Quentin Tarantino ("Once Upon a Time in Hollywood"). All accomplished directors in their own right, but there were a few names noticeably omitted from both the directing and screenwriting categories, and of course, when I say "names", I mean an entire gender has been snubbed. There were no female-identifying nominees for either category, a surprise as there has been some stellar women-led projects- to name some: Greta Gerwig ("Little Women"), Alma Har'el ("Honey Boy"), Melina Matsoukas ("Queen and Slim"), Lorene Scafaria ("Hustlers"), and Lulu Wang ("The Farewell"). 
Of course, this is not much of a shocker to women in the industry. In the 77-year history of the Globes, only five women have ever been nominated in the director's category, and only one- Barbara Streisand with the 1984 film "Yentl"- has ever won, and even she is tired of this fact, stating in 2018: "Backstage I heard they said I was the only woman … to get the best director award, and you know, that was 1984: That was 34 years ago. Folks, time's up!" And this isn't just a problem with the Golden Globes- two years ago Greta Gerwig was the Academy Awards fifth ever female directing nominee with her film "Lady Bird". This statistic is terrifying for any rising female filmmaker, as it sends a message of "we don't want to hear your stories". It seems as though any story, no matter how great or well-received, will never be enough for award show voters and for the industry as a whole. This trend of keeping out female nominees has become a meme at this point, with Twitter users calling out the sexism by using the viral "Billy on the Street" clip of him going up to people saying, "For a Dollar, Name a Woman". 
"Do not look for justice in the awards system." – Alma Har'el
Many women in the industry made comments to the press about women being snubbed this year. A huge voice in this fight for equality was Alma Har'el who directed the emotional rollercoaster that is "Honey Boy". She made a series of Tweets, with the major takeaway being "These are not our people and they do not represent us. Do not look for justice in the awards system. We are building a new world." Charlize Theron, who was nominated for "Bombshell, stated in an interview that due to this being an amazing year for female directors, it is completely "unfair" for all of them to be snubbed. 
An Old Commentary on Women Directors & Awards from February 2019 – Still Relevant?
Two years ago, actress, Natalie Portman called out this sexism while announcing the nominees of the directing category at the Golden Globes by beginning her list with "here are the all-male nominees". That was two years ago, and it seems like little has changed. The president of the HFPA, Lorenzo Soria, stuck by the nominations stating, "What happened is that we don't vote by gender. We vote by film and accomplishment." Although, I have to say, many of the female-directed films such as "Little Women", "A Beautiful Day in the Neighborhood", and "The Farewell", have accomplished a lot in terms of commercial success, critic reviews, and impacting viewers, so I would love to hear Soria's definition of "accomplishment" because it seems to be different than most people's. 
A System that Holds Women Back
The Time's Up Foundation put it best when they issued a statement saying that "Who directs feature films matters. It affects what stories are told — and how — with far-reaching implications for women across the film industry and our broader society…as today's nominations show, women — and especially women of color — continue to be pushed to the sidelines by a system that holds women back, onscreen and off. The omission of women isn't just a Golden Globes problem. It is an industry-wide crisis, and it's unacceptable."  
By having no female nominees in 72 out of 77 award shows, one starts to wonder what needs to be changed in order to get female voices heard. Barry Adelman, one of the Golden Globes executive producers, mentioned in an interview that "maybe we need to expand the categories so more people can be part of it." However, that seems counterproductive to some, as needing to have separate awards for men and women creatives is a band aid approach to fixing Hollywood's idea of women behind the camera. It seems so simple to appease women by having a segregated award just for the ladies, but that doesn't level the playing field, it creates a different game of comparison, forcing one to believe that the male category was "too hard" for women to get into so they needed some sort of participation trophy. No, that is not the case. Women have proved again and again, they are just as good (and in some cases better) as their male-counterparts and deserve a place at the table. Women shouldn't need a separate award to be heard, voters just need to listen better.
All Best Actor/Actress Speeches From The Beginning Of Oscars 1929-2019 – Full Commentary
By Katherine Remelius
More Interesting Stories From Hollywood Insider
– A Tribute To The Academy Awards: All Best Actor/Actress Speeches From The Beginning Of Oscars 1929-2019 | From Rami Malek, Leonardo DiCaprio To Marlon Brando & Beyond | From Olivia Colman, Meryl Streep To Bette Davis & Beyond
– Stop Pitting Duchesses Kate Middleton & Meghan Markle Against Each Other, Both Can Be Great Without The Other Being Torn Down
– Why Queen Elizabeth II Is One Of The Greatest Monarchs | Her Majesty Queen Elizabeth II of United Queendom of Great Britain & Northern Ireland
– Video: Full Commentary & Reactions From Stars on 'Star Wars: The Rise Of Skywalker' With J. J. Abrams, Adam Driver, Daisy Ridley, John Boyega, Oscar Isaac, Keri Russell, Mark Hamill & Team
– Video: Full Commentary & Reactions From Stars On 'Bombshell' With Charlize Theron, Nicole Kidman, Margot Robbie, Jay Roach & Team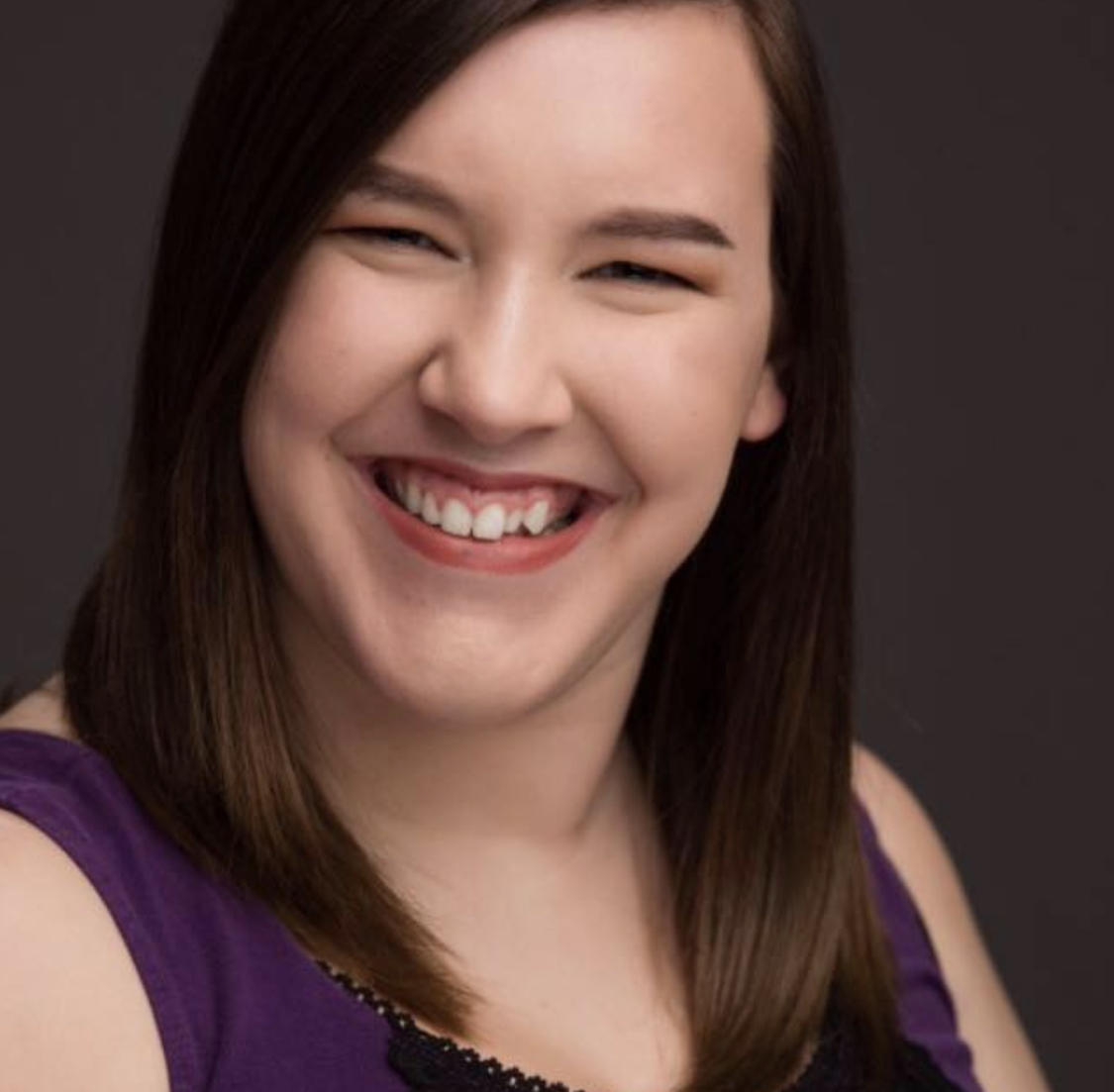 Katherine Remelius is a contributor to Hollywood Insider. She has written several scripts for short films, plays, and audio books, and is so excited to be a part of the Hollywood Insider team. As a life-long fan of movies and television, Kate is interested in discovering what makes a story good and how to usher in a more inclusive version of Hollywood. See more of her work at
kateremelius.com