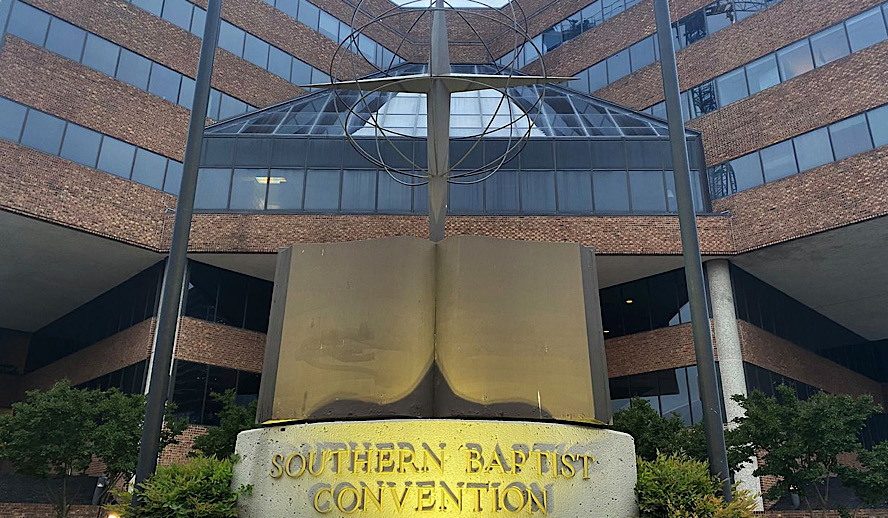 Photo: Southern Baptists Church
Recent news has broken surrounding the release of the Southern Baptists Convention's secret database which lists hundreds of abusers that have been discovered in the Church. This Church which makes up the largest Protestant denomination in the United States and has faced rampant claims of sexual abuse for the past "twenty-five years." Assembled leaders at the convention last year, ordered an outside firm's investigation into the claims of sexual abuse that were said to have been occurring in this particular religious organization. This outside investigative firm found evidence that points directly to this abuse and developed a 205-page database of information covering cases of abused Church members by figures of authority inside of the SBC.
The Southern Baptist Convention now faces the scandal of how the governing authorities of this denomination chose to cover up the claims of abuse and made efforts to discredit the victims. The SBC is guilty of protecting religious figures that committed sexual abuse against Church members. While the very nature of their religion mandates that they have the charge of protecting the innocent, instead the authorities of the Southern Baptists Church chose to condemn their pleas for justice.                   
Related Video: Full Commentary on 'Top Gun: Maverick': Tom Cruise, Val Kilmer, Jennifer Connelly, Miles Teller
Related video: 'Top Gun: Maverick' Full Premiere Reactions: Tom Cruise, Val Kilmer, Jennifer Connelly, Miles Teller
Related video: EVOLUTION: Every Tom Cruise Role From 1981 to 2021, All Performances Exceptionally Poignant
Southern Baptists Releases 205-Page Database of List of Abusers
In 2021, a report was "commissioned by delegates to the annual meeting of the Convention and was conducted by an independent firm." It "confirmed that the Southern Baptists' highest leaders had engaged in a systematic cover-up." The report concerning the abuse in the SBC which was conducted by the outside investigative firm, Guidepost Solutions, states, "Survivors — those persons who actually suffered at the hands of SBC clergy or SBC church staff or volunteers — who spoke out the most … were denigrated as 'opportunistic,' having a 'hidden agenda of lawsuits,' wanting to 'burn things to the ground,' and acting as a 'professional victim.'" The horrifying way these survivors of abuse were treated seemingly reflects the truth of how this abuse could be allowed to continue to exist in the Church for more than two decades.
The insidious nature of sexual abuse was allowed to thrive for twenty-five years as religious leaders turned a blind eye to the sexual assault that was being committed by religious authorities. On the list of sexual abuse cases that were uncovered by Guidepost Solutions, "hundreds of pastors and other church-affiliated personnel" have been "accused of sexual abuse." The investigation that has been completed has revealed that the Southern Baptists Convention is rife with sexual predators who use their position and authority to target their victims. The only solace that can be found in the recent developments of this investigation is that the list of abusers is now public for the entire world to see.   
Related article: A Tribute to Johnny Depp: The Actor and Musician Who Defined Range
Related video: EVOLUTION: Every Johnny Depp Role From 1984 to 2020, All Performances Exceptionally Poignant
Related article: A Tribute to the Hero & President Volodymyr Zelenskyy: Comedian/Actor, Ukraine's President and Heroic Leader
Related article: The Hollywood Insider's CEO Pritan Ambroase: "The Importance of Venice Film Festival as the Protector of Cinema"
Related article: The Masters of Cinema Archives: The Hollywood Insider Pays Tribute to 'La Vie En Rose', Exclusive Interview with Director Olivier Dahan
Related article: – Want GUARANTEED SUCCESS? Remove these ten words from your vocabulary| Transform your life INSTANTLY
Southern Baptist Convention's Executive Committee Mishandled Allegations Of Sexual Abuse
One of the most revealing aspects of this breaking information is that the SBC's Executive Committee has been deeply involved and primarily responsible for the suppression of information. The investigation administered by Guidepost Solutions determined that "survivors and others who reported abuse were ignored, disbelieved, or met with the constant refrain," and information was repeatedly dusted under the rug by the Convention's Executive Committee and its lawyer, James Guenther. The Executive Committee paid the highest priority to protect the Church as a "financial" organization and it was first-handedly concerned with removing itself from any monetary liability. The Church "stonewalled numerous survivors," as a way of preventing these victims from being able to legally sue the SBC for negligence or damages. Instead of desiring to uphold their personal and moral values, leaders of the SBC Church chose to sacrifice innocence and justice that rightfully should have been afforded to the survivors of sexual abuse, in trade for financial gain.
"According to the report, an internal email even equated the focus on sexual abuse with the work of the devil." Although this is not the first time that a religious authority has been responsible for the abuse of its members, it is a perversion of true religion to act in the name of virtue and kindness, and yet do nothing to help victims of abuse. Not even the instigators of this recorded abuse were punished or forced to reveal their actions if they were moved between clergies. The Executive Committee of the SBC is just as guilty as the abusers for allowing this horror to continue while choosing to discredit the survivors.   
Related article: Why Queen Elizabeth II Is One Of The Greatest Monarchs | Her Majesty Queen Elizabeth II of United Queendom of Great Britain & Northern Ireland (Video Insight)
Limited Time Offer – FREE Subscription to The Hollywood Insider
Click here to read more on The Hollywood Insider's vision, values and mission statement here – Media has the responsibility to better our world – The Hollywood Insider fully focuses on substance and meaningful entertainment, against gossip and scandal, by combining entertainment, education, and philanthropy.
Related video: Full Premiere Reactions 'Doctor Strange in the Multiverse of Madness': Benedict Cumberbatch & Team
Related Video: OSCAR-NOMINATED – EXCLUSIVE: 'Dune' Full Commentary, Reactions, Making Of – Timothee Chalamet, Zendaya, Oscar Isaac
Related Video: OSCAR-NOMINATED – 'House of Gucci' Full Commentary & Behind the Scenes – Lady Gaga, Adam Driver, Jared Leto, Al Pacino
Why Do Churches Continue To Hide and Protect The Abusers Rather Than To Support The Abused?
In a world where evil can be found in every corner, why is it that continually when the public receives news of abuse occurring in Churches', that a seemingly fixed part of that information relates to Church officials having knowledge of that abuse and choosing to cover it up? This is something that has just happened again with the reveal of hidden abuse within the Southern Baptists Convention Church as well as many other powerful religious organizations in the past. While admittedly Church is associated with kindness, forgiveness, and overall goodness in general, there is always that chance that an individual can use their position of trust with the community to commit evil. The higher that person is revered within a religious organization, the more they are considered to be a kindhearted and well-meaning person.
Related article: EVOLUTION: Every Henry Cavill Role From 2001 to 2021, All Performances Exceptionally Poignant
Related article: EVOLUTION: Every Chris Evans Role From 1997 to 2020, All Performances Exceptionally Poignant
Related article: #metoo Revolution: Powerful Questions That Need Answers
Related article: FACT-CHECKED Series: Timothee Chalamet and 32 Facts about The Young Superstar
Though now one can clearly state that rank within any organization or religion is not the determinator for the moral character of that individual. The greatest issue that is plaguing the public's reception and opinion of organized religion is not the fact that there are evil people within that religious body. Rather, this attention is now directed at an institution that when faced with claims of sexual abuse, must decide how it will choose to deal with that information? It is not only the duty of a religious organization to not only uncover the truth of these abuse claims, but also to bring the guilty party to justice. Too often the offender is allowed to escape scot-free and then continue to abuse more innocent people. It truly makes no sense why Churches allow sexual predators to escape justice. Finally, with new reports of the overwhelming sexual abuse that has been rife in the SBC, religious organizations will have no choice but to take the words of survivors seriously.                   
By Thomas Jacobs 
Click here to read The Hollywood Insider's CEO Pritan Ambroase's love letter to Cinema, TV and Media. An excerpt from the love letter: The Hollywood Insider's CEO/editor-in-chief Pritan Ambroase affirms, "We have the space and time for all your stories, no matter who/what/where you are. Media/Cinema/TV have a responsibility to better the world and The Hollywood Insider will continue to do so. Talent, diversity and authenticity matter in Cinema/TV, media and storytelling. In fact, I reckon that we should announce "talent-diversity-authenticity-storytelling-Cinema-Oscars-Academy-Awards" as synonyms of each other. We show respect to talent and stories regardless of their skin color, race, gender, sexuality, religion, nationality, etc., thus allowing authenticity into this system just by something as simple as accepting and showing respect to the human species' factual diversity. We become greater just by respecting and appreciating talent in all its shapes, sizes, and forms. Award winners, which includes nominees, must be chosen on the greatness of their talent ALONE.
I am sure I am speaking for a multitude of Cinema lovers all over the world when I speak of the following sentiments that this medium of art has blessed me with. Cinema taught me about our world, at times in English and at times through the beautiful one-inch bar of subtitles. I learned from the stories in the global movies that we are all alike across all borders. Remember that one of the best symbols of many great civilizations and their prosperity has been the art they have left behind. This art can be in the form of paintings, sculptures, architecture, writings, inventions, etc. For our modern society, Cinema happens to be one of them. Cinema is more than just a form of entertainment, it is an integral part of society. I love the world uniting, be it for Cinema, TV. media, art, fashion, sport, etc. Please keep this going full speed."
More Interesting Stories From The Hollywood Insider
– Want GUARANTEED SUCCESS? Remove these ten words from your vocabulary| Transform your life INSTANTLY
– A Tribute to Martin Scorsese: A Complete Analysis of the Life and Career of the Man Who Lives and Breathes Cinema 
– Do you know the hidden messages in 'Call Me By Your Name'? Find out behind the scenes facts in the full commentary and In-depth analysis of the cinematic masterpiece
– A Tribute To The Academy Awards: All Best Actor/Actress Speeches From The Beginning Of Oscars 1929-2019 | From Rami Malek, Leonardo DiCaprio To Denzel Washington, Halle Berry & Beyond | From Olivia Colman, Meryl Streep To Bette Davis & Beyond
– In the 32nd Year Of His Career, Keanu Reeves' Face Continues To Reign After Launching Movies Earning Over $4.3 Billion In Total – "John Wick", "Toy Story 4", "Matrix", And Many More
southern baptist, southern baptist, southern baptist, southern baptist, southern baptist, southern baptist, southern baptist, southern baptist, southern baptist, southern baptist, southern baptist, southern baptist, southern baptist, southern baptist, southern baptist, southern baptist, southern baptist, southern baptist, southern baptist, southern baptist, southern baptist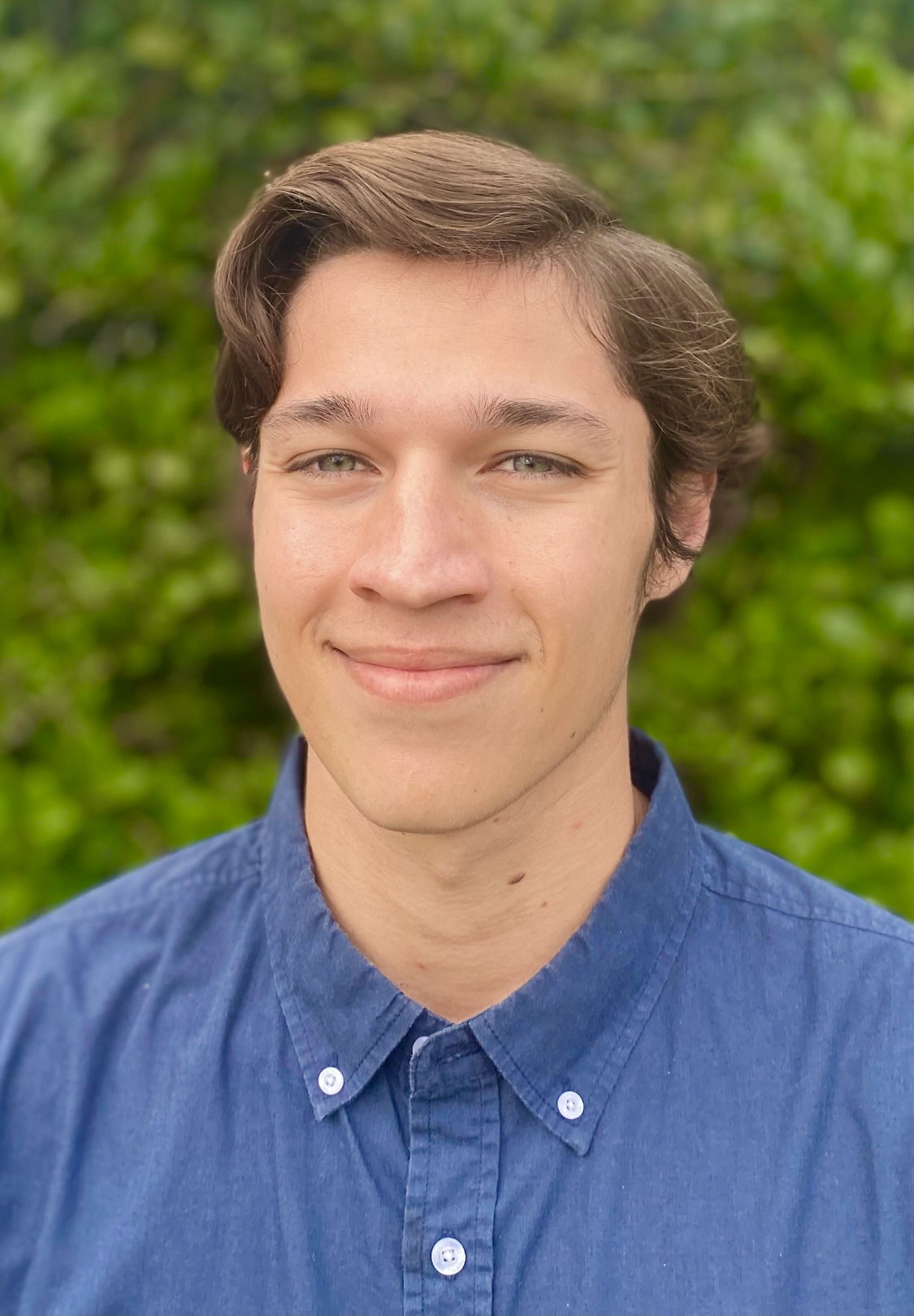 Thomas Jacobs is an avid writer, Cinema aficionado, and filmmaker. He graduated with Dean's Honors from the University of California, Santa Cruz with a major in Film and Digital Media. His passion is directly tied to the appreciation and creation of film and television, and this fact is reflected in his intent to be a writer for the acclaimed entertainment journal, The Hollywood Insider. His beliefs mirror the core goals and mission statement of The Hollywood Insider by sharing an admiration for quality entertainment as well as bolstering a sense of positivity and equality among all humans. Thomas believes that Cinema is an advantageous promoter of civil and social empowerment, and he shares a mutual societal view with  The Hollywood Insider, that people should not be judged by the color of their skin, but the content of their character.