Video Version of this Article
Photo: Shinzo Abe
The Hollywood Insider would like to pay our condolences to the Abe family and everyone who loved him. We will always remember you Prime Minister Shinzo Abe for your contribution to our world and your efforts in making it a better place for all regardless of the differences. 
On Friday, July 8, former Japanese Prime Minister Shinzo Abe was assassinated during a campaign rally. Abe's death has sent shockwaves throughout the entire world, especially because Japan is a country known for its low percentage of violence. Japan is a country with a population of around 127 million people. Despite the large number of people that live in Japan, rarely does the number of gun deaths exceed more than ten people yearly. Iain Overton, the executive director of the group, Action On Armed Violence, describes this effective gun regulation within Japan by stating, "Ever since guns entered the country, Japan has always had strict gun laws… They are the first nation to impose gun laws in the whole world, and I think it laid down a bedrock saying that guns really don't play a part in civilian society."
Things to do: 
Click here to read more on

The Hollywood Insider's

vision, values and mission statement here – Media has the responsibility to better our world –

The Hollywood Insider

fully focuses on substance and meaningful entertainment, against gossip and scandal, by combining entertainment, education, and philanthropy.
Even with Japan's strict regulation on guns, Abe's would-be assassin was still able to create a homemade version of a firearm. During the ex-Prime Minister's speech, the assailant fired two shots, one of which would end up being the fatal blow that cut Abe's life short. With much of the world mourning the loss of Shinzo Abe, questions regarding the significance of his legacy have been raised. Despite many world leaders praising Abe and the work he has done not only for the nation of Japan but the world as well, numerous other news sources are highlighting the controversy of Abe's character and the problems that have arisen due to his leadership.                         
Former Japanese Prime Minister Shinzo Abe Has Been Assassinated
Last Friday, ex-Japanese Prime Minister Shinzo Abe was assassinated. "Security tackled the suspected gunman at the scene of an attack, and he was arrested by police. The shooting shocked many in Japan, which is one of the world's safest nations and has some of the strictest gun control laws anywhere." The suspected assailant, Tetsuya Yamagami, a forty-one-year-old man, fired upon Abe in the city of Nara, where the former Prime Minister was speaking during a political rally.
Related video: Full Commentary – Cast & Crew Spills Secrets on Making of 'Elvis' | In-Depth Scoop | Austin Butler
Related video: Full Rendezvous At the Premiere of 'Elvis' with Reactions from Stars | Austin Butler, Baz Luhrmann
Related video: Come Behind The Scenes of 'Elvis' | Austin Butler, Tom Hanks and Baz Luhrmann
Shinzo Abe was a monumental figure to the nation of Japan and the entire world. President Biden, and several other national leaders have come out to denounce the senseless execution of Abe and to describe the man as an invigorated, enthusiastic proponent of national pride who supported increased levels of freedom and democracy within Japan. Even Russian dictator Vladimir Putin denoted Abe as an "outstanding statesman." Abe was undoubtedly a significant figure and leader credited with transforming the world's perception of Japan following the history of World War II. Abe's grandfather, Nobusuke Kishi, Japan's Prime Minister in 1957, served as a model of inspiration for Shinzo Abe, and he aspired to carry on his grandfather's legacy.
Based on the vast number of achievements that Abe accomplished in his time on this Earth, the extent to which Abe attempted to improve the stature of Japan on a global platform is quite evident. Upon further research, his decisions as a leader have not always been correct or even justifiable, but this does not mean by any standards that Abe deserved anything less than the respect he was entitled to as a former world leader.    
Related article: MUST WATCH – The Hollywood Insider's CEO Pritan Ambroase's Love Letter to Black Lives Matter – VIDEO
Related article: Why Queen Elizabeth II Is One Of The Greatest Monarchs | Her Majesty Queen Elizabeth II of United Queendom of Great Britain & Northern Ireland (Video Insight)
Related article: All Best Actor/Actress Speeches From The Beginning Of Oscars 1929-2019 | Hollywood Insider
Why Has Ex-Japanese PM Abe Been Assassinated?
With an individual going through such extreme lengths as building and designing their own gun to assassinate the former Prime Minister Shinzo Abe, it draws the question of what reasoning a person might have which could lead them to commit such a heinous and horrific atrocity. Based on recent information gathered by law enforcement and their questioning of the assailant and his extended family, the assassin's reasoning has essentially boiled down to a personal vendetta that can be directly attributed to Abe.
The assassin's mother was said to have donated her entire life savings, and that of her family to a religious group that is said to have strong ties with the former Prime Minister. "According to interviews with the police, Yamagami first developed his grudge against the church when his mother went bankrupt about 20 years ago. He would wander around the neighborhood where the church was holding meetings with a knife, aiming to kill Hak Ja Han, who was the wife of the church's late religious leader Sun Myung Moon." "He was apparently motivated to kill Abe after watching a video message sent by Abe to an affiliate of the Unification Church. 'Due to the COVID-19 pandemic, Unification Church leaders were not coming to Japan, and I was unable to travel to South Korea,' Yamagami said of the reason behind changing his target to Abe from officials of the group."
Related article: The Hollywood Insider's CEO Pritan Ambroase: "The Importance of Venice Film Festival as the Protector of Cinema"
Related article: The Masters of Cinema Archives: The Hollywood Insider Pays Tribute to 'La Vie En Rose', Exclusive Interview with Director Olivier Dahan
Related article: – Want GUARANTEED SUCCESS? Remove these ten words from your vocabulary| Transform your life INSTANTLY
Despite whatever harm the Unification Church may have instigated with its heavily encouraged and reinforced requests for donations from its members, which left Yamagami's family poverty-stricken, his decision to take Abe's life reflects the instability and vengeful character of his person. It was reported that he had been planning an attack for around twenty years, so regardless of the inspiration behind his motivations, Yamagami had the undeniable intention of causing death and destruction.         
Remembrance of The Profound Legacy of Shinzo Abe
Following the assassination of Shinzo Abe, many are looking back to assess and evaluate the significance of his leadership and legacy. While countless nations and their leaders have addressed their profound sadness upon learning the news of his murder and attempting to elaborate upon his life's consequences, others aim to reveal the true nature of Abe's position as Japan's former Prime Minister.
Related video: EVOLUTION: Every Tom Cruise Role From 1981 to 2021, All Performances Exceptionally Poignant
Related article: A Tribute to Johnny Depp: The Actor and Musician Who Defined Range
Related video: EVOLUTION: Every Johnny Depp Role From 1984 to 2020, All Performances Exceptionally Poignant
Related article: A Tribute to the Hero & President Volodymyr Zelenskyy: Comedian/Actor, Ukraine's President and Heroic Leader
Journalist, Lisa Torio, highlights the dynamic of the relationship between the U.S. and Abe while he was serving as Japan's PM by stating, "In his statement on Abe's assassination, U.S. President Joe Biden called Abe a "champion" of the alliance between Japan and the United States, stating that Abe "cared deeply about the Japanese people and dedicated his life to their service.… Even at the moment he was attacked, he was engaged in the work of democracy."
Torio then continues to criticize these commending words by the U.S. President by describing the falsehoods of his speech. She states, "We could attribute this kind of whitewashing to the general ignorance shared by politicians and commentators about what goes on domestically in countries outside their own… Shinzo Abe is remembered as a proponent of democracy and a "friend" precisely because he fell in line with this vision. But what Biden and others call "democracy" comes at the cost of crushing any real chance at democracy for people at home."
Related article: EVOLUTION: Every Henry Cavill Role From 2001 to 2021, All Performances Exceptionally Poignant
Related article: EVOLUTION: Every Chris Evans Role From 1997 to 2020, All Performances Exceptionally Poignant
Related article: #metoo Revolution: Powerful Questions That Need Answers
Related article: FACT-CHECKED Series: Timothee Chalamet and 32 Facts about The Young Superstar
Although many have described Abe's legacy with fondness and a sense of loss, Torio underlines the complications that coincide with the true nature of life. Shinzo Abe truly may not have been a moral leader, tasked with the personal burden of helping everyone. It would seem through his violent death that there are people in the world that resent his former position and authority. Though for those who continue to praise his legacy, their ignorant and unresearched claims reveal more about them than they could ever possibly realize.         
By Thomas Jacobs
Click here to read The Hollywood Insider's CEO Pritan Ambroase's love letter to Cinema, TV and Media. An excerpt from the love letter: The Hollywood Insider's CEO/editor-in-chief Pritan Ambroase affirms, "We have the space and time for all your stories, no matter who/what/where you are. Media/Cinema/TV have a responsibility to better the world and The Hollywood Insider will continue to do so. Talent, diversity and authenticity matter in Cinema/TV, media and storytelling. In fact, I reckon that we should announce "talent-diversity-authenticity-storytelling-Cinema-Oscars-Academy-Awards" as synonyms of each other. We show respect to talent and stories regardless of their skin color, race, gender, sexuality, religion, nationality, etc., thus allowing authenticity into this system just by something as simple as accepting and showing respect to the human species' factual diversity. We become greater just by respecting and appreciating talent in all its shapes, sizes, and forms. Award winners, which includes nominees, must be chosen on the greatness of their talent ALONE.
I am sure I am speaking for a multitude of Cinema lovers all over the world when I speak of the following sentiments that this medium of art has blessed me with. Cinema taught me about our world, at times in English and at times through the beautiful one-inch bar of subtitles. I learned from the stories in the global movies that we are all alike across all borders. Remember that one of the best symbols of many great civilizations and their prosperity has been the art they have left behind. This art can be in the form of paintings, sculptures, architecture, writings, inventions, etc. For our modern society, Cinema happens to be one of them. Cinema is more than just a form of entertainment, it is an integral part of society. I love the world uniting, be it for Cinema, TV, media, art, fashion, sport, etc. Please keep this going full speed."
More Interesting Stories From The Hollywood Insider
– Want GUARANTEED SUCCESS? Remove these ten words from your vocabulary| Transform your life INSTANTLY
– A Tribute to Martin Scorsese: A Complete Analysis of the Life and Career of the Man Who Lives and Breathes Cinema 
– Do you know the hidden messages in 'Call Me By Your Name'? Find out behind the scenes facts in the full commentary and In-depth analysis of the cinematic masterpiece
– A Tribute To The Academy Awards: All Best Actor/Actress Speeches From The Beginning Of Oscars 1929-2019 | From Rami Malek, Leonardo DiCaprio To Denzel Washington, Halle Berry & Beyond | From Olivia Colman, Meryl Streep To Bette Davis & Beyond
– In the 32nd Year Of His Career, Keanu Reeves' Face Continues To Reign After Launching Movies Earning Over $4.3 Billion In Total – "John Wick", "Toy Story 4", "Matrix", And Many More
shinzo abe, shinzo abe, shinzo abe, shinzo abe, shinzo abe, shinzo abe, shinzo abe, shinzo abe, shinzo abe, shinzo abe, shinzo abe, shinzo abe, shinzo abe, shinzo abe, shinzo abe, shinzo abe, shinzo abe, shinzo abe, shinzo abe, shinzo abe, shinzo abe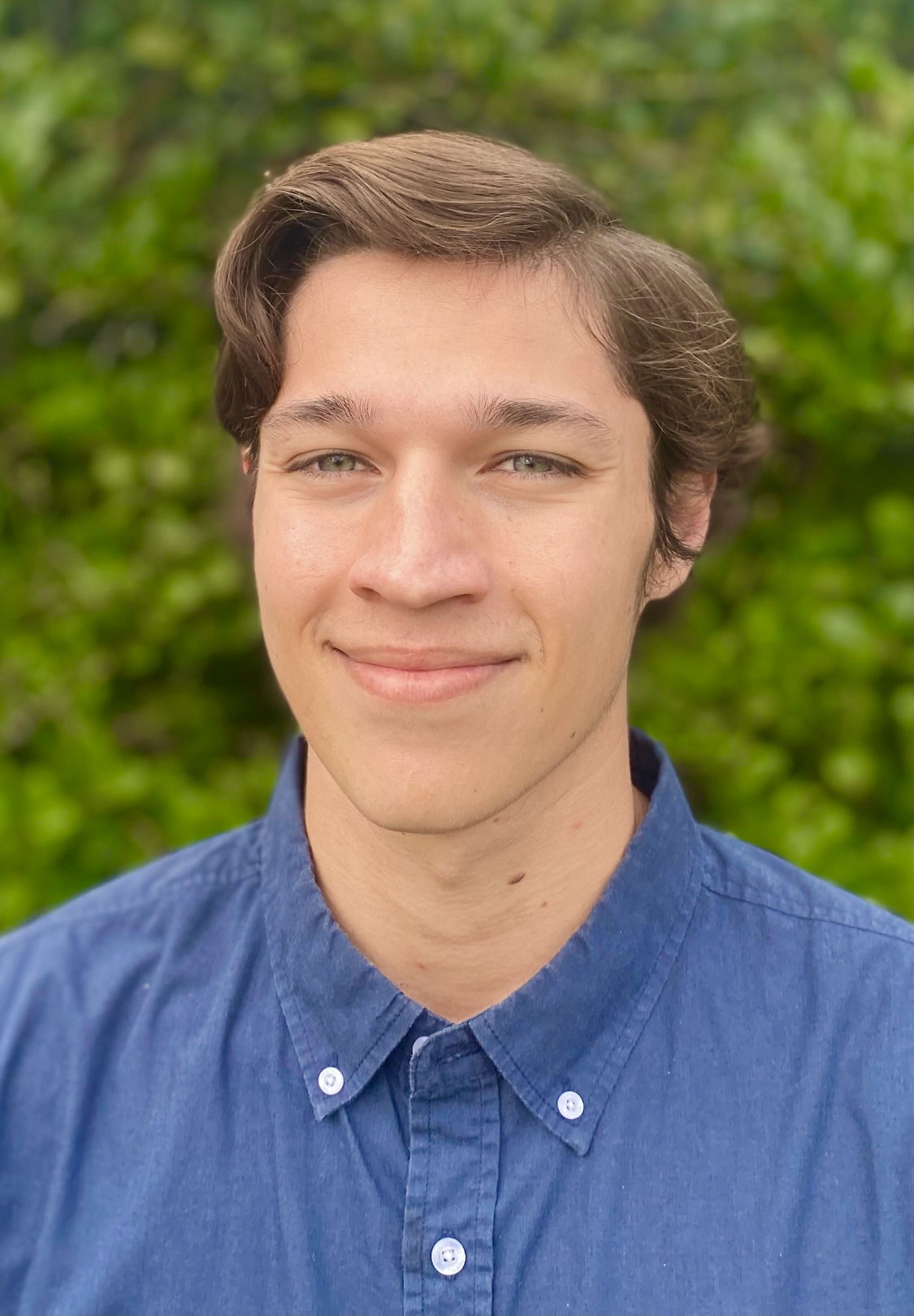 Thomas Jacobs is an avid writer, Cinema aficionado, and filmmaker. He graduated with Dean's Honors from the University of California, Santa Cruz with a major in Film and Digital Media. His passion is directly tied to the appreciation and creation of film and television, and this fact is reflected in his intent to be a writer for the acclaimed entertainment journal, The Hollywood Insider. His beliefs mirror the core goals and mission statement of The Hollywood Insider by sharing an admiration for quality entertainment as well as bolstering a sense of positivity and equality among all humans. Thomas believes that Cinema is an advantageous promoter of civil and social empowerment, and he shares a mutual societal view with  The Hollywood Insider, that people should not be judged by the color of their skin, but the content of their character.