Photo: 'Bubble'
What Sounds Like a Dream Team on Paper
I was somewhat excited for 'Bubble', leading up to its Netflix premiere. While animated features generally look better than their TV counterparts, few in recent years can claim to be as visually dazzling as 'Bubble', nor can they claim to have such sizable talent at the helm. Director Tetsuro Araki is most known for his work on the mind-bogglingly successful 'Attack on Titan' anime, as well as 'Death Note', and while I do have my issues with 'Attack on Titan', there's little doubt that the cat-and-mouse game at the heart of 'Death Note' was elevated by the flamboyant direction. 'Bubble' is Araki's first feature film that isn't a recap or based on an anime — although, as I'll explain later, it's not a strictly original story.
Related article: OSCAR-NOMINATED – EXCLUSIVE: 'Dune' Full Commentary, Reactions, Making Of – Timothee Chalamet, Zendaya, Oscar Isaac
Related article: OSCAR-NOMINATED – 'House of Gucci' Full Commentary & Behind the Scenes – Lady Gaga, Adam Driver, Jared Leto, Al Pacino
Related article: OSCAR-NOMINATED – 'Belfast' Full Commentary & BTS – Jamie Dornan, Caitriona Balfe, Judi Dench
Related article: OSCAR-NOMINATED – 'West Side Story' Full Commentary – Rita Moreno, Steven Spielberg, Rachel Zegler
Related article: OSCAR-NOMINATED – 'No Time to Die' Full Commentary, Behind the Scenes & Reactions, Daniel Craig, Rami Malek, Bond
The more intriguing component here is Gen Urobuchi as the screenwriter. Urobuchi has a reputation for stories that are rather dark and esoteric, most famous for 'Puella Magi Madoka Magica' (a subversive take on the "magical girl" genre) and 'Psycho-Pass.' 'Bubble' is one of Urobuchi's lightest scripts, being more or less geared towards a teen audience; this in itself is fine, as Gurobuchi has written comparatively not-so-serious scripts before, but it doesn't seem to have any hallmarks of Urobuchi's style.
Finally, going back to the 'Attack on Titan' connection, 'Bubble' was animated by Wit Studio, which started out as a minor anime studio when 'Attack on Titan' began, but has since become a pretty reliable source of some of the most acclaimed anime series to come out in recent years, including 'Ranking of Kings' and 'Spy x Family.' None of the players I've mentioned has a great deal of experience with feature filmmaking, but if 'Bubble' is any positive indication, it's that Wit Studio has come a long way since its inception.
Related article: All Best Actor/Actress Speeches From The Beginning Of Oscars 1929-2019 | Hollywood Insider
Related article: EVOLUTION: Every Henry Cavill Role From 2001 to 2021, All Performances Exceptionally Poignant
Related article: EVOLUTION: Every Chris Evans Role From 1997 to 2020, All Performances Exceptionally Poignant
Related article: 'In the Heights' Full Commentary & Behind the Scenes +  Reactions – Lin Manuel Miranda, John M. Chu
A Real Feast for the Eyes
The biggest selling point of 'Bubble' is its visuals, which are quite stunning at times, even if you're used to the more fluid 2D animation of American productions. The movie's premise is simple, but grants a lot of room for gosh-wow moments: Five years after a worldwide catastrophe saw giant bubbles (yeah) entrap entire cities, the world has, by and large, recovered — except for Tokyo, which is still a wasteland. Most of the millions of residents have since left, but a mini-civilization of young people has taken root in what proves to be an unusually cozy post-apocalypse scenario. The most popular way to pass the time is to partake in conspicuously non-lethal parkour competitions, which are team events. We have Hibiki, the hero, as one of these parkour racers, and the film starts with him getting into what would be a fatal accident — if not for the efforts of a young girl.
'Bubble' can be split into two halves with regards to its animation: the backgrounds, and the parkour action. This version of Tokyo is a wreck, with buildings either totally collapsed or knocked off their foundations, leaning into each other and making for a lot of inclined surfaces. Never mind the parkour stunts, I just imagine that the biggest danger of living in post-bubble Tokyo would be all the broken glass. The animation is a curious mix of 3D spaces and hand-drawn animation. Contrary to what some believe, 2D animation is often not drawn by hand nowadays; there's not much less CGI in a 2D anime like 'Bubble' than a 3D animated feature like 'Turning Red.' However, the bubbles seem (at least in part) to be drawn by hand, giving them a distinctly flat look in stark contrast to the action, which is done to give 2D people and objects a sense of 3D space. Anime was much slower to accept CGI than western animation, partly due to budget constraints and partly due to philosophical differences, but CGI in anime as of late has been mostly seamless.
Related article: MUST WATCH – The Hollywood Insider's CEO Pritan Ambroase's Love Letter to Black Lives Matter – VIDEO
Subscribe to The Hollywood Insider's YouTube Channel, by clicking here.
Related article: #metoo Revolution: Powerful Questions That Need Answers
Related article: FACT-CHECKED Series: Timothee Chalamet and 32 Facts about The Young Superstar
It's Like 'The Little Mermaid', But Much Worse
I liked 'Bubble' at first, since my attention was more focused on the visuals and music (done by anime veteran Hiroyuki Sawano), and not so much on the story. Unfortunately, 'Bubble' soon buckles under the weight of an extraordinarily weak screenplay, which is (in an unofficial capacity, anyway) loosely based on The Little Mermaid. I'm using italics and not inverted commas because Hibiki and Uta (the name he gives to the girl who saved him) specifically refer to Hans Christian Andersen's short story, and not the Disney movie. Now, I don't feel it is strictly necessary to post a spoiler warning for a short story that is now two centuries old, but I do want to point out that Andersen's story is very different from the Disney adaptation.
The decision to adapt (or at least take heavy inspiration from) Andersen's story immediately proves to be a bad one — not least because it's one of those adaptations which misunderstands the source material. Uta is, of course, the mermaid here; indeed, she is not a human at all, but bubbles given human form (don't ask), while Hibiki is the prince. Disney's 'The Little Mermaid' is itself a loose adaptation, but it at least understands two things: the mermaid should be the protagonist, and also, the mermaid should not be allowed to speak once she walks on land. In both Andersen's story and the Disney movie, the mermaid gives up her voice so she can gain legs, which is a clear tradeoff; she can meet the prince as a human girl, but she can't express her feelings vocally. Meanwhile. Uta can talk, she just… doesn't, usually, for no discernible reason.
Related article: Why Queen Elizabeth II Is One Of The Greatest Monarchs | Her Majesty Queen Elizabeth II of United Queendom of Great Britain & Northern Ireland (Video Insight)
Limited Time Offer – FREE Subscription to The Hollywood Insider
Click here to read more on The Hollywood Insider's vision, values and mission statement here – Media has the responsibility to better our world – The Hollywood Insider fully focuses on substance and meaningful entertainment, against gossip and scandal, by combining entertainment, education, and philanthropy.
Uta, as a character, is a big can of worms, and given his spellbinding work on 'Madoka Magica', I'm still surprised Urobuchi was able to conceive such a weak female character. Andersen's story has to be one the most heart-wrenching tales of unrequited love in literature, and it works as well as it does because we understand the mermaid's plight; conversely, Uta remains largely a blank slate — not that Hibiki is the most vividly characterized of protagonists either. 'Bubble', generally, has a big problem with characters, or rather a lack of character depth. While the romance between Hibiki and Uta would not, on its own, be all too enticing, its poor usage of The Little Mermaid only makes the screenplay's weaknesses all the more glaring.
A Big Bubble of Disappointment
This is the second time I've reviewed an anime movie that's inspired by a fairy tale, with Mamoru Hosoda's 'Belle' taking after 'Beauty and the Beast.' The big difference between the two is that 'Belle' not only grasps the themes of the source material but adds something new to the equation; 'Bubble', on the other hand, does not have much to say about anything. Indeed, while the fairy tale comparison makes me think of 'Belle', 'Bubble' is clearly trying to take advantage of the huge success of Makoto Shinkai's movies, especially 'Your Name.' and 'Weathering with You.' 'Your Name.' is one of the highest-grossing anime movies of all time (in Japan, it's still the third highest-grossing), so it shouldn't come as a surprise that other productions would want to hop on the bandwagon. 'Your Name.' (and most of Shinkai's movies, generally) features a teen romance at its center — a boy-meets-girl deal with a supernatural obstacle keeping them apart.
Related article: The Hollywood Insider's CEO Pritan Ambroase: "The Importance of Venice Film Festival as the Protector of Cinema"
Related article: The Masters of Cinema Archives: The Hollywood Insider Pays Tribute to 'La Vie En Rose', Exclusive Interview with Director Olivier Dahan
Related article: – Want GUARANTEED SUCCESS? Remove these ten words from your vocabulary| Transform your life INSTANTLY
I suppose what disappoints me about 'Bubble' is that while we've seen all-style-no-substance anime in recent years, these movies tend to come from minor talents and equally minor studios. There is genuine talent involved with 'Bubble', but it's squandered by the seeming need to pander to recent industry trends, leaving us with a movie that looks good at first, but soon reveals itself to be as empty as an actual bubble.
'Bubble' is currently available to stream on Netflix.
CAST: Japanese: Jun Shison, Riria, Alice Hirose, Mamoru Miyano, English: Zach Aguilar, Emi Lo, Erica Lindbeck, Keith Silverstein
CREW: Director: Tetsuro Araki, Screenwriter: Gen Urobuchi, Producers: Tetsuya Natatake, Mirai Kase, Composer: Hiroyuki Sawano, Editor: Aya Hida
By Brian Collins
Click here to read The Hollywood Insider's CEO Pritan Ambroase's love letter to Cinema, TV and Media. An excerpt from the love letter: The Hollywood Insider's CEO/editor-in-chief Pritan Ambroase affirms, "We have the space and time for all your stories, no matter who/what/where you are. Media/Cinema/TV have a responsibility to better the world and The Hollywood Insider will continue to do so. Talent, diversity and authenticity matter in Cinema/TV, media and storytelling. In fact, I reckon that we should announce "talent-diversity-authenticity-storytelling-Cinema-Oscars-Academy-Awards" as synonyms of each other. We show respect to talent and stories regardless of their skin color, race, gender, sexuality, religion, nationality, etc., thus allowing authenticity into this system just by something as simple as accepting and showing respect to the human species' factual diversity. We become greater just by respecting and appreciating talent in all its shapes, sizes, and forms. Award winners, which includes nominees, must be chosen on the greatness of their talent ALONE.
I am sure I am speaking for a multitude of Cinema lovers all over the world when I speak of the following sentiments that this medium of art has blessed me with. Cinema taught me about our world, at times in English and at times through the beautiful one-inch bar of subtitles. I learned from the stories in the global movies that we are all alike across all borders. Remember that one of the best symbols of many great civilizations and their prosperity has been the art they have left behind. This art can be in the form of paintings, sculptures, architecture, writings, inventions, etc. For our modern society, Cinema happens to be one of them. Cinema is more than just a form of entertainment, it is an integral part of society. I love the world uniting, be it for Cinema, TV. media, art, fashion, sport, etc. Please keep this going full speed."
More Interesting Stories From The Hollywood Insider
– Want GUARANTEED SUCCESS? Remove these ten words from your vocabulary| Transform your life INSTANTLY
– A Tribute to Martin Scorsese: A Complete Analysis of the Life and Career of the Man Who Lives and Breathes Cinema 
– Do you know the hidden messages in 'Call Me By Your Name'? Find out behind the scenes facts in the full commentary and In-depth analysis of the cinematic masterpiece
– A Tribute To The Academy Awards: All Best Actor/Actress Speeches From The Beginning Of Oscars 1929-2019 | From Rami Malek, Leonardo DiCaprio To Denzel Washington, Halle Berry & Beyond | From Olivia Colman, Meryl Streep To Bette Davis & Beyond
– In the 32nd Year Of His Career, Keanu Reeves' Face Continues To Reign After Launching Movies Earning Over $4.3 Billion In Total – "John Wick", "Toy Story 4", "Matrix", And Many More
bubble, bubble, bubble, bubble, bubble, bubble, bubble, bubble, bubble, bubble, bubble, bubble, bubble, bubble, bubble, bubble, bubble, bubble, bubble, bubble, bubble, bubble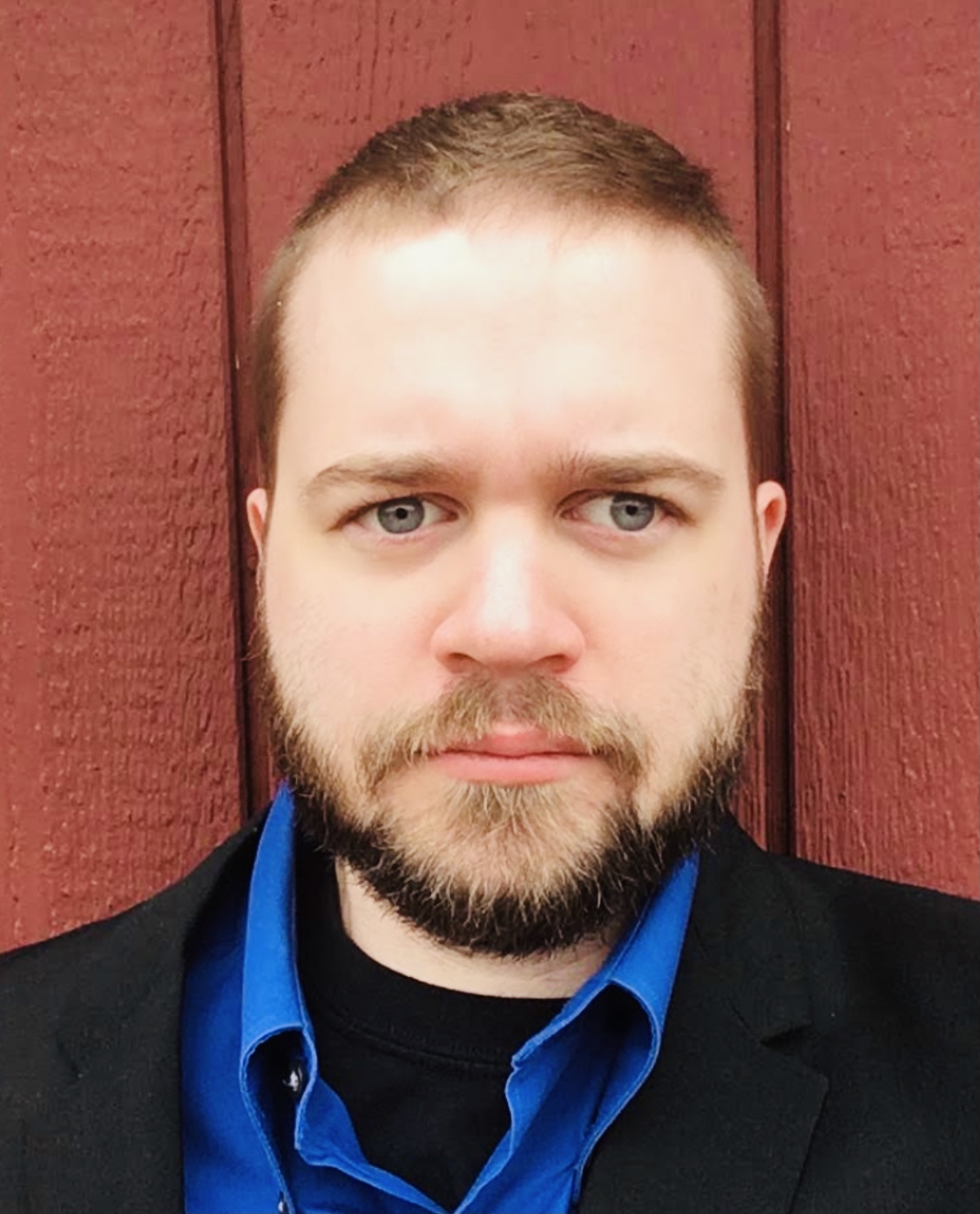 Brian Collins is a cinephile, an avid reader, and a writer at
The Hollywood Insider
.
Brian is a firm believer that great Cinema can come from any genre and from any country. While he has a fine time with dramas that garner attention come awards season, Brian likes to analyze and celebrate genre filmmaking, such as science fiction, fantasy, horror, westerns, etc. With
The Hollywood Insider
as support, Brian hopes to bring light to genre films, both American and abroad. He is also a contributor to the blog series
Young People Read Old SFF
.