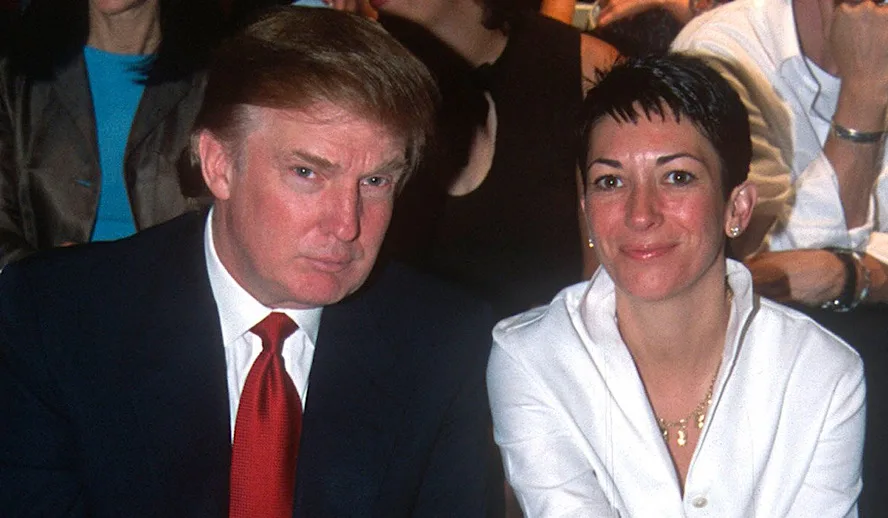 Photo: President Donald Trump and his personal friend Ghislaine Maxwell
You may have heard about former Jeffrey Epstein partner Ghislaine Maxwell being arrested earlier this month on charges that she helped him sexually abuse minors. While the crimes were committed in the 1990s and 2000s, she was not arrested until soon after this year's Jeffrey Epstein: Filthy Rich Netflix mini-series came out. The series features victims describing in detail how both Maxwell and Epstein abused them and recruited them into a child sex-trafficking ring.
But let's backtrack for a second. There are an infinite number of half-baked conspiracy theories out there: Tupac Shakur is alive and living with the Navajo tribe, the "Illuminati" are promoting a new world order, the attempted murder of Malala Yousafzai was carried out by Robert DeNiro disguised as an Uzbek homeopath…the list goes on. Then there's the conspiracy theory that Jeffrey Epstein didn't kill himself. 
Related article: Hollywood Insider's CEO Pritan Ambroase's Love Letter to Black Lives Matter
This is where it gets suspicious in the Ghislaine Maxwell saga
This theory is actually not that controversial, as it seems that society is mostly on board with it. If the internet says so, then it must be true. I rest my case.
In all seriousness though, here's a refresher on the situation. In July 2019, Epstein was arrested and charged with sex trafficking. On August 10, he was found dead in his jail cell, and it was ruled a suicide. According to CBSNEWS, "The New York City Medical Examiner's Office ruled Epstein's death a suicide by hanging, but a forensic pathologist who observed the four-hour autopsy…[said] the evidence released so far points more to murder than suicide… Dr. Michael Baden's key reason: the unusual fractures he saw in Epstein's neck."
Related article: Netflix's Jeffrey Epstein: Filthy Rich Voices Silenced Victims
Then there were these questionable occurrences: his cellmate was removed the day before he died, the cameras were off, and the guards fell asleep. It's not a stretch to think that there was foul play here.
Let's connect more dots on Ghislaine Maxwell
After Maxwell was arrested, she reportedly claimed she would cooperate with the authorities and drop "big names." This was an encouraging development. But here's the problem: the people she most likely has dirt on are wealthy, powerful figures with connections. Among Epstein's former associates are the likes of Donald Trump and Prince Andrew. They have denied any knowledge of, or engagement in, any criminal acts – and this is not to suggest otherwise. I mention their names only to illustrate the level of power and influence that surrounded both Epstein and Maxwell. 
Related article: Innocent Kind Elijah McClain "Legally" Murdered by Thug Police Officers
Related article:  Facebook: Like-Fueled, ILL-Regulated Politically-Charged Abusive Machine
Nevertheless, it wouldn't be a huge leap to surmise that people in high places will make every effort to ensure certain information doesn't get out – even possibly that while Epstein's death is being called a suicide, he easily could have been murdered.
Here's the main point
If the powers that be were willing to take out Epstein, who knows what they would have done to keep Maxwell quiet? Could they have paid off/threatened both her and the authorities? After all, Epstein himself said "I own the Palm Beach Police Department," according to one of the victims in the docuseries. That's the type of attitude that many people like Epstein have. The problem is that they have the clout and resources to carry out their malicious intentions.
Keep in mind that Epstein and Maxwell ran the child sex ring decades ago. Maxwell getting arrested less than two months after the docuseries was released raises too many alarms for my taste. I'm glad that the series brought the issue to light, but it shouldn't have had to. I truly believe that people in high places conspired to keep the Feds (and Maxwell) quiet all these years, but now the information has become too publicized, (in large part due to the docuseries) for no action to be taken. That's the power of investigative journalism: it can bring to light what's been kept in the dark.
Maxwell has pleaded not guilty and has been denied bail. She will go on trial July 2021. Until then, we'll have to see if she makes good on her promise to "drop big names," or if anything suspicious happens to her. 
Related article: Donald Trump Attacks Press Freedom, Cops Assault Journalists Bloody
Related article: Live Updates: List of Successes From Black Lives Matter Movement to end systemic racism! – Black leaders continue speaking out
Doesn't** get charged.

— Armie Hammer (@armiehammer) July 23, 2020
Armie Hammer weighed in on this saga by tweeting, "Can we all agree that if Ghislaine Maxwell doesn't get charged, name names, and go to jail while toppling a pedophiliac human trafficking ring, we finally just burn the entire justice system to the ground? (And why haven't we seen her mugshot…?)"
Nothing is out of the question
There is even more to the story. Daniel Anderl, the son of New Jersey federal judge Esther Salas, was killed on July 19.  According to the New York Post, "Four days before her son was gunned down and her husband was wounded, New Jersey federal Judge Esther Salas was assigned to handle a class-action lawsuit from Deutsche Bank investors who claim the company failed to monitor "high-risk" customers including late pedophile Jeffrey Epstein."
On July 20, the primary suspect was determined to be former lawyer Roy Den Hollander. According to cnn.com, he once argued a case in front of Salas and she ruled against him. Not only is that a motive, but it's not even the most bizarre part. According to the Washington Post, Hollander dressed as a FedEx delivery man when he shot the two men, then died of a "self-inflicted gunshot wound" the next day.
Related article: K-Pop Fans Are Powerful Political Activists For A Better World
Call me crazy, but I think he was recruited as a hitman. Why else would this happen just four days after that case was assigned? Somebody out there really doesn't want more information getting out. That's why I hope they keep Maxwell safe – mainly because they need the information that she has. If there's anything that docuseries emphasized for me, it's that many rich and powerful people will stop at nothing to get what they want. If something happens to Maxwell, they better not call it a suicide. I want justice for the victims, and these suspicious events are keeping that JUSTICE from happening.
Click here to read Hollywood Insider's CEO Pritan Ambroase's love letter to Black Lives Matter, in which he tackles more than just police reform, press freedom and more – click here.
An excerpt from the love letter: Hollywood Insider's CEO/editor-in-chief Pritan Ambroase affirms, "Hollywood Insider fully supports the much-needed Black Lives Matter movement. We are actively, physically and digitally a part of this global movement. We will continue reporting on this major issue of police brutality and legal murders of Black people to hold the system accountable. We will continue reporting on this major issue with kindness and respect to all Black people, as each and every one of them are seen and heard. Just a reminder, that the Black Lives Matter movement is about more than just police brutality and extends into banking, housing, education, medical, infrastructure, etc. We have the space and time for all your stories. We believe in peaceful/non-violent protests and I would like to request the rest of media to focus on 95% of the protests that are peaceful and working effectively with positive changes happening daily. Media has a responsibility to better the world and Hollywood Insider will continue to do so."
Vote with a conscience – Register to Vote – Your vote saves lives and ends systemic racism
Ways to support Black Lives Matter Movement to end systemic racism
– Do you know the hidden messages in 'Call Me By Your Name'? Find out behind the scenes facts in the full commentary and In-depth analysis of the cinematic masterpiece
– A Tribute To The Academy Awards: All Best Actor/Actress Speeches From The Beginning Of Oscars 1929-2019 | From Rami Malek, Leonardo DiCaprio To Denzel Washington, Halle Berry & Beyond | From Olivia Colman, Meryl Streep To Bette Davis & Beyond
– In the 32nd Year Of His Career, Keanu Reeves' Face Continues To Reign After Launching Movies Earning Over $4.3 Billion In Total – "John Wick", "Toy Story 4", "Matrix", And Many More
Ghislaine Maxwell, Ghislaine Maxwell, Ghislaine Maxwell, Ghislaine Maxwell, Ghislaine Maxwell, Ghislaine Maxwell, Ghislaine Maxwell, Ghislaine Maxwell, Ghislaine Maxwell, Ghislaine Maxwell, Ghislaine Maxwell, Ghislaine Maxwell, Ghislaine Maxwell, Ghislaine Maxwell, Ghislaine Maxwell, Ghislaine Maxwell, Ghislaine Maxwell, Ghislaine Maxwell, Ghislaine Maxwell, Ghislaine Maxwell, Ghislaine Maxwell, Ghislaine Maxwell, Ghislaine Maxwell, Ghislaine Maxwell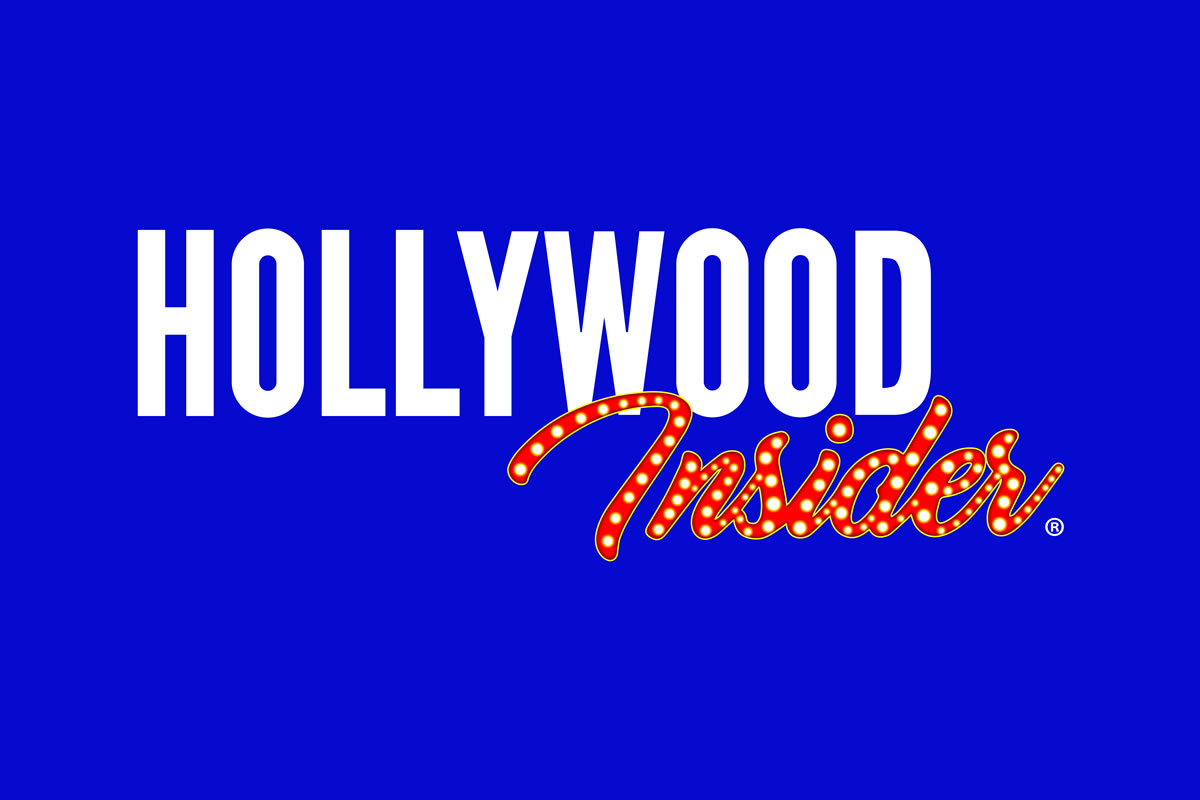 Hollywood Insider  is a media network thatfocuses on substance and meaningful entertainment/culture, so as to utilize media as a tool to unite and better our world, by combining entertainment, education and philanthropy, while being against gossip and scandal.