Video Version of this Article
Photo: John Candy
Born in Ontario, Canada and becoming a household name in the United States thanks to his role on the influential Canadian sketch series, 'SCTV', John Candy quickly became an influential comic actor. From Gus Polinski, ''the polka king of the Midwest'' to Barf, half man/half dog, John Candy was known for seeming to feel larger than life. John Candy's characters being larger than life matched with his own personality, which seemed to be that of a giant Teddy bear. The director who best used this lovable star is John Hughes, the king of eighties films. With Hughes' films 'Planes, Trains, and Automobiles', 'the Great Outdoors', and 'Uncle Buck', John Candy could bring his larger-than-life personality to starring roles. These films, being more family-oriented than his previous vehicles like 'The Blues Brothers' or 'Stripes', caused John Candy to cement himself in the childhoods of many, becoming America's uncle. 
Related article: OSCAR-NOMINATED – EXCLUSIVE: 'Dune' Full Commentary, Reactions, Making Of – Timothee Chalamet, Zendaya, Oscar Isaac
Related article: OSCAR-NOMINATED – 'House of Gucci' Full Commentary & Behind the Scenes – Lady Gaga, Adam Driver, Jared Leto, Al Pacino
Related article: OSCAR-NOMINATED – 'Belfast' Full Commentary & BTS – Jamie Dornan, Caitriona Balfe, Judi Dench
Related article: OSCAR-NOMINATED – 'West Side Story' Full Commentary – Rita Moreno, Steven Spielberg, Rachel Zegler
Related article: OSCAR-NOMINATED – 'No Time to Die' Full Commentary, Behind the Scenes & Reactions, Daniel Craig, Rami Malek, Bond
John Candy – 'Planes, Trains, and Automobiles' 
1987's 'Planes, Trains, and Automobiles', starring John Candy and Steve Martin, offered families a fun Thanksgiving road trip comedy. John Candy's shower ring salesman, Del Griffith, is the opposite of Steve Martin's Neal Page, a cynic who is trying to make it home for the holidays. Candy's Del is a loveable oaf who's clumsy and talkative. He's kind of like that uncle you see on the holidays who you dread listening to his endless stories. While this character can annoy, Candy plays him with charm and respect, showcasing that Del really is a good person at heart who is just trying to help Neal make it home for the holidays. Del knows his values and isn't ashamed of how he can be viewed. In one of the film's most memorable scenes, Del tells the angry Neal, "Yeah, you're right, I talk too much. I also listen too much. I could be a cold-hearted cynic like you… but I don't like to hurt people's feelings. Well, you think what you want about me; I'm not changing. I like… I like me". 
With 'Planes, Trains, and Automobiles', Hughes portrays Neal as a tense upper-class workaholic and Del as a joyous but lonely working-class man. This can especially be seen with the characters' clothes, Neal sporting a suit the entire time and Del wearing a laughably puffy blue coat. This too can be seen in the actions of the characters, especially Candy's performance. While Neal is constantly stressed and worried, Del is more calm and happy-go-lucky, working well with Candy's physical comedy. This can especially be seen in the hilarious scene of Candy pretending to play piano on the dashboard when he really should be looking at the road. Part of Candy's appeal to audiences was that he often played working-class men, shedding a positive light on them. This applies here, where Del has a good heart despite his annoying habits. Everyone who helps the duo on their journey are people who Del has either asked or people who owe Del a favor, showing the working-class mentality of teamwork that Neal, a workaholic individualist, does not have. This theme of teamwork and helping each other connect with family audiences, especially around the holidays. 
Related article: All Best Actor/Actress Speeches From The Beginning Of Oscars 1929-2019 | Hollywood Insider
Related article: EVOLUTION: Every Henry Cavill Role From 2001 to 2021, All Performances Exceptionally Poignant
Related article: EVOLUTION: Every Chris Evans Role From 1997 to 2020, All Performances Exceptionally Poignant
Related article: 'In the Heights' Full Commentary & Behind the Scenes +  Reactions – Lin Manuel Miranda, John M. Chu
The most memorable aspect of the film is the end, where Neal learns Del has no one to spend the holidays with since his wife died a few years back. This leads Neal to bring Del to his home for Thanksgiving dinner, introducing him to his family, thus welcoming Neal into the family. The film freezes on Candy's face, as he looks on with love. This ending sits with audiences, the theme of caring for one another, and spending time with loved ones. The ending also helped solidify why audiences associate John Candy with that heartwarming emotion, that feeling of warmth, that feeling of looking forward to hearing your uncle's long stories. While John Hughes' 'Planes, Trains, and Automobiles' was his way of separating himself from the teen movies he was known for, it was also many families' introduction to John Candy. 
'The Great Outdoors'
1988's 'The Great Outdoors', starring John Candy and Dan Aykroyd, is John Hughes' take on the all-American camping trip. John Candy's Chet Ripley takes his family to a lake house for the summer, hoping to reconnect with nature from their busy Chicago home. This vacation is soon interrupted by Chet's rich and big-headed brother-in-law, Aykroyd's Roman, and his family. Unlike Chet, Roman and his family enjoy extravagant activities over the simplicity of nature. The film, like 'Planes, Trains, and Automobiles', was a big hit with families, becoming a summer staple, similar to how Candy's prior collaboration with Hughes became a holiday staple. Candy, specifically playing a lovable everyman, further solidified himself as a lovable figure in comedy. 
Related article: #metoo Revolution: Powerful Questions That Need Answers
Related article: FACT-CHECKED Series: Timothee Chalamet and 32 Facts about The Young Superstar
Similar to 'Planes, Trains, and Automobiles', 'the Great Outdoors' deals with the class differences of the leading men. Aykroyd's Roman is a wealthy investment broker, always bragging about his luxury goods and trying to con some poor schmuck into his next scheme. He doesn't like "roughing it" and tries to compensate for how he can't handle the ruggedness of the wilderness. Candy's Chet, on the other hand, is implied to be middle or working class, not being as wealthy as Roman. Chet, also unlike Roman, likes to get his hands dirty and loves nature, even priding himself on the time he shot a ferocious bear. Candy's Chet is yet another positive portrayal of the middle class, both being at one with nature and being a better husband and father than Roman. The latter can be seen throughout the film, how Chet always jokes with his wife, Connie (Stephanie Faracy), and plans activities with his sons (Chris Young and Ian Giatti). Meanwhile, Roman's wife, Katie (Annette Benning), needs her washing machine to feel the "sexual satisfaction" that Roman can't provide and Roman can barely tell his twin daughters (Hillary and Rebecca Gordon) apart. 
Candy's performance in 'The Great Outdoors' appealed to kids more than his performance in 'Planes, Trains, and Automobiles' due to a large amount of slapstick. Candy, despite being a larger man, was impeccable at slapstick. This can be seen in two memorable bits in the film. In one bit, Chet is helping his son gain confidence to water ski but thanks to Roman, he accidentally ends up water skiing himself. This leads to the audience witnessing a helpless John Candy bump into other boats, crash into waves, and even fall into the lake. Seeing Candy bumping around the water brings the same amount of joy as seeing your drunk uncle trying to show off and fail miserably. Another memorable scene of the film is where Chet is challenged to finish ''the old '96er", an impossibly big steak, at a restaurant. Candy's disgust and fear over the massive steak both breaks away from comedy expectations of larger men and offers a memorable bit. These scenes of lighthearted humor appealed to kids and families alike, solidifying John Candy as a household name. 
Related article: MUST WATCH – The Hollywood Insider's CEO Pritan Ambroase's Love Letter to Black Lives Matter – VIDEO
Subscribe to The Hollywood Insider's YouTube Channel, by clicking here.
'Uncle Buck'
The 1989 John Hughes' film, 'Uncle Buck', is considered one of Candy's best films. Candy finally gets to play the role of the uncle, Buck Russel, a working-class slob who has to babysit the kids of his yuppie brother and sister-in-law while they are away. The film then follows the shenanigans Uncle Buck gets into thanks to his brash and lovable nature. These shenanigans soon improve the lives of Buck's nieces, Tia (Jean Louisa Kelly) and Maizy (Gaby Hoffmann) and nephew, Miles (Macaulay Culkin). 'Uncle Buck' is where John Candy fully embraces his Teddy bear energy, his "your favorite uncle" brand, to create a heartwarming and memorable film. 
Like Hughes' previous films, 'Uncle Buck' yet again focuses on class differences. Buck's brother, Bob (Garrett M. Brown), and sister-in-law, Cindy (Elaine Bromka), are upper-class yuppies. They live in the Chicago suburbs and Bob has just received a good promotion at work. Despite their financial success, Bob and Cindy are emotionally distant from their children, especially Tia, their sullen teen. Uncle Buck lives in a dirty Chicago apartment full of beer cans, cigars, and rigged race track tickets. Uncle Buck, unlike Bob and Cindy, is an open book. He says how he's feeling. He tries to make the lives of those around him better, and is protective of those he loves. Uncle Buck has a character transformation by the end, where his time with the kids causes him to be more family-oriented than he once was. Uncle Buck's portrayal as a working-class man being the more positive role model to these kids is yet another heartfelt portrait of the working-class city man. 
Related article: Why Queen Elizabeth II Is One Of The Greatest Monarchs | Her Majesty Queen Elizabeth II of United Queendom of Great Britain & Northern Ireland (Video Insight)
Limited Time Offer – FREE Subscription to The Hollywood Insider
Click here to read more on The Hollywood Insider's vision, values and mission statement here – Media has the responsibility to better our world – The Hollywood Insider fully focuses on substance and meaningful entertainment, against gossip and scandal, by combining entertainment, education, and philanthropy.
John Candy in 'Uncle Buck', more so than in the previous films, acted as a hero to kids and teens alike. Candy's Uncle Buck berates a mean principal, cooks monstrously large pancakes, and even gets revenge on a cheating boyfriend. He brings fun into the kids' lives and helps Tia become a better person. Outside of the outstanding comedy in Uncle Buck's antics, much of the film's focus is Uncle Buck's relationship with Tia as she disobeys him and as he tries to make her more emotionally vulnerable. She is a closed-off person, like her parents, and Uncle Buck tries to open her up. He tries to listen to her problems and even tries to divert her away from her jerky boyfriend, Bug (Jay Underwood), and yes, his name really is "Bug". Buck and Tia's relationship really is the heart of the story, teaching young audiences about the importance of emotional vulnerability, especially with family members. Uncle Buck is overall the kind of guy who every kid wishes they had on their side. If Del Griffin was the "annoying uncle" and Chet was the "everyman uncle" then Buck Russel is the "favorite uncle", the uncle that you can't wait to visit. 
Related article: The Hollywood Insider's CEO Pritan Ambroase: "The Importance of Venice Film Festival as the Protector of Cinema"
Related article: The Masters of Cinema Archives: The Hollywood Insider Pays Tribute to 'La Vie En Rose', Exclusive Interview with Director Olivier Dahan
Related article: – Want GUARANTEED SUCCESS? Remove these ten words from your vocabulary| Transform your life INSTANTLY
Conclusion 
After the success of 'Uncle Buck', John Candy went on to appear in more family classics such as Disney's 'Cool Runnings' and 'Rookie of the Year'. He even had a Saturday morning cartoon, 'Camp Candy', where he played a camp counselor who taught outdoor skills to kids. Sadly, John Candy died in 1994 of a heart attack. To this day, John Candy is fondly remembered for being America's uncle, being a figure of positivity and laughter during many childhoods thanks to his vehicles with John Hughes. John Candy and his films were childhood staples for many thanks to his working-class everyman charm and larger-than-life characters. Hopefully, his films will continue to be passed down from generation to generation, keeping his legacy alive and impacting the childhoods of future generations. 
By Brianna Benozich 
Click here to read The Hollywood Insider's CEO Pritan Ambroase's love letter to Cinema, TV and Media. An excerpt from the love letter: The Hollywood Insider's CEO/editor-in-chief Pritan Ambroase affirms, "We have the space and time for all your stories, no matter who/what/where you are. Media/Cinema/TV have a responsibility to better the world and The Hollywood Insider will continue to do so. Talent, diversity and authenticity matter in Cinema/TV, media and storytelling. In fact, I reckon that we should announce "talent-diversity-authenticity-storytelling-Cinema-Oscars-Academy-Awards" as synonyms of each other. We show respect to talent and stories regardless of their skin color, race, gender, sexuality, religion, nationality, etc., thus allowing authenticity into this system just by something as simple as accepting and showing respect to the human species' factual diversity. We become greater just by respecting and appreciating talent in all its shapes, sizes, and forms. Award winners, which includes nominees, must be chosen on the greatness of their talent ALONE.
I am sure I am speaking for a multitude of Cinema lovers all over the world when I speak of the following sentiments that this medium of art has blessed me with. Cinema taught me about our world, at times in English and at times through the beautiful one-inch bar of subtitles. I learned from the stories in the global movies that we are all alike across all borders. Remember that one of the best symbols of many great civilizations and their prosperity has been the art they have left behind. This art can be in the form of paintings, sculptures, architecture, writings, inventions, etc. For our modern society, Cinema happens to be one of them. Cinema is more than just a form of entertainment, it is an integral part of society. I love the world uniting, be it for Cinema, TV. media, art, fashion, sport, etc. Please keep this going full speed."
More Interesting Stories From The Hollywood Insider
– Want GUARANTEED SUCCESS? Remove these ten words from your vocabulary| Transform your life INSTANTLY
– A Tribute to Martin Scorsese: A Complete Analysis of the Life and Career of the Man Who Lives and Breathes Cinema 
– Do you know the hidden messages in 'Call Me By Your Name'? Find out behind the scenes facts in the full commentary and In-depth analysis of the cinematic masterpiece
– A Tribute To The Academy Awards: All Best Actor/Actress Speeches From The Beginning Of Oscars 1929-2019 | From Rami Malek, Leonardo DiCaprio To Denzel Washington, Halle Berry & Beyond | From Olivia Colman, Meryl Streep To Bette Davis & Beyond
– In the 32nd Year Of His Career, Keanu Reeves' Face Continues To Reign After Launching Movies Earning Over $4.3 Billion In Total – "John Wick", "Toy Story 4", "Matrix", And Many More
John candy, John candy, John candy, John candy, John candy, John candy, John candy, John candy, John candy, John candy, John candy, John candy, John candy, John candy, John candy, John candy, John candy, John candy, John candy, John candy, John candy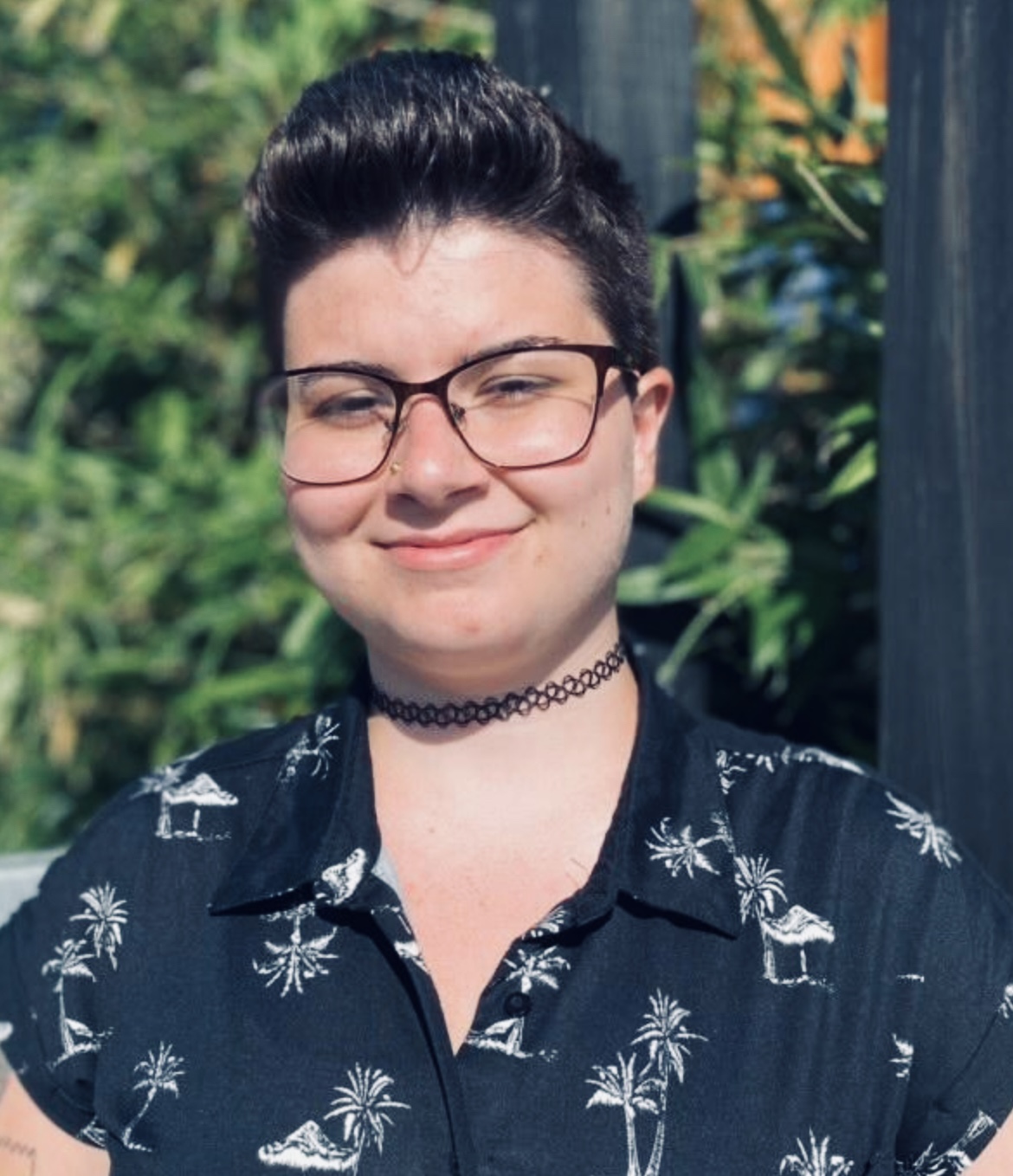 Brianna Benozich is a writer for The Hollywood Insider and a stand up comedian. With a background in screenwriting, she believes that every good story relies on character, story, and themes. Brianna believes that these components, especially with comedies, can start necessary conversations and even open the minds of the audience. She strives to bring attention to underrepresented and overshadowed films and television series which align with the core values of Hollywood Insider's mission to provide meaningful and compelling stories.