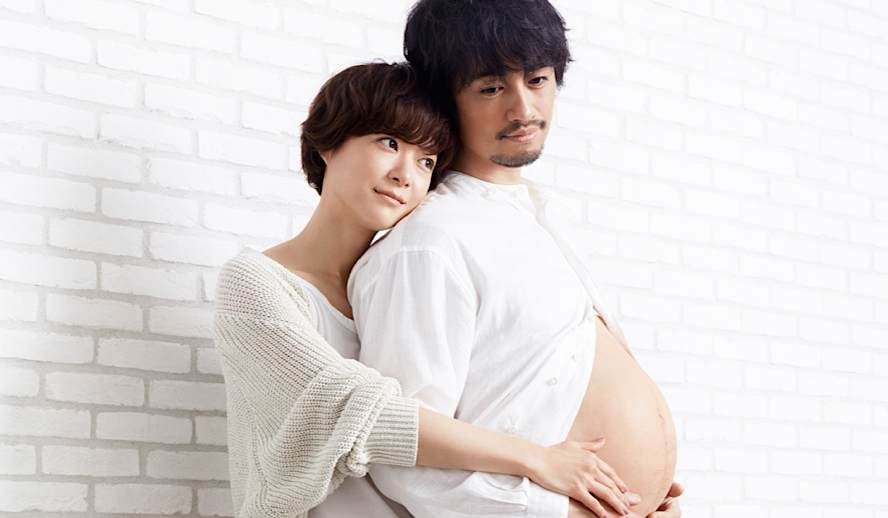 Photo: 'He's Expecting'
As much as we'd love to achieve an ultimate sense of familiarity with one another in this world, we can't all be entirely the same to one another. Being empathic to one another does make everything easier for us to connect spiritually–-or rather, more emotionally. We feel for people, we feel occasional pangs in our hearts, whenever someone is sad or we truly know what they're going for. Overall, our experiences as humans can intriguingly be intertwined with each other; even if those experiences are the same.
But, since we're all wonderful individuals, no one can have the same experience that we do. It's simply what makes us great in our ways. With that, there are also some experiences that some of us may never experience. More specifically, when it would be impossible for us to even experience what someone else has to go through (or has endured) in the first place. 
Related article: OSCAR-NOMINATED – EXCLUSIVE: 'Dune' Full Commentary, Reactions, Making Of – Timothee Chalamet, Zendaya, Oscar Isaac
Related article: OSCAR-NOMINATED – 'House of Gucci' Full Commentary & Behind the Scenes – Lady Gaga, Adam Driver, Jared Leto, Al Pacino
Related article: OSCAR-NOMINATED – 'Belfast' Full Commentary & BTS – Jamie Dornan, Caitriona Balfe, Judi Dench
Related article: OSCAR-NOMINATED – 'West Side Story' Full Commentary – Rita Moreno, Steven Spielberg, Rachel Zegler
Related article: OSCAR-NOMINATED – 'No Time to Die' Full Commentary, Behind the Scenes & Reactions, Daniel Craig, Rami Malek, Bond
Funny enough, what if some odd twist of fate brought you into the path of being on that impossible experience? What if that journey was so absurd that even being on it was something that would only happen in a movie? Lastly, what if the universe granted you all of this as a way to oddly humble you?
This is exactly the general premise that the recent Netflix original J-Dramedy 'He's Expecting' brings to the table.
'He's Expecting' – An Expectancy Of Being Humbled
First and foremost, I want to admit that I do feel a tad torn on how I fully feel about this series. It's an interesting concept to execute this idea of having a cisgender man, who is wholeheartedly in need of being a bit more meek than he already is, end up in the shoes of pregnancy to know the emotional and physical hardships that those who become pregnant have to endure. I also am a sucker for weird and rather off-beat media, so the concept and the bizarre execution to make the issue of sexism and hypocrisy pregnant individuals face more aware reeled me in quite a bit. However, overall, I do find that the series missed a chance at exploring themes of gender identity–with it continuously being pointed out that the main character is a cisgender man. Transgender men becoming pregnant is a real element, and it would've been interesting to see how the said element would've become more prominent in media; giving an opportunity to explore oneself gender identity tied to reproduction.
Related article: All Best Actor/Actress Speeches From The Beginning Of Oscars 1929-2019 | Hollywood Insider
Related article: EVOLUTION: Every Henry Cavill Role From 2001 to 2021, All Performances Exceptionally Poignant
Related article: EVOLUTION: Every Chris Evans Role From 1997 to 2020, All Performances Exceptionally Poignant
Related article: 'In the Heights' Full Commentary & Behind the Scenes +  Reactions – Lin Manuel Miranda, John M. Chu
Regardless, let's discuss the story of 'He's Expecting'. 
'He's Expecting' centers around Kentaro Hiyami (Takumi Saitoh), a self-centered businessman who believes that he knows everything that he needs to know; focusing only on a straight path of what he strives to achieve, not planning to go off course at all. However, this path becomes twisted when Kentaro spends the night with his on-again, off-again girlfriend, Aki (Juri Ueno). Kentaro wakes up the next morning with a strange illness; throwing up in the morning, and showing other various symptoms of something is wrong. It is when Kentaro goes to the doctor that it's revealed that he is unexpectedly with child–sending him on an emotional spiral of pure shock and curiosity. 
Throughout it all, Aki is there alongside Kentaro's side; which is ultimately pleasant to see. However, Aki wasn't prepared to become a parent and she isn't entirely ready to do so–thus, leading the two down a journey to face the pregnancy head-on together. On the other side of things, Kentaro is faced with the utmost scrutiny as those around him treat him entirely differently as opposed to when he wasn't pregnant. This is quite humbling to Kentaro, and it brings him to become more open-minded as well as he's put in a rather toxic masculinity environment; seeing how only the mere fact of being pregnant changes everyone's perception of who he is as a person now.
Related article: The Hollywood Insider's CEO Pritan Ambroase: "The Importance of Venice Film Festival as the Protector of Cinema"
Related article: The Masters of Cinema Archives: The Hollywood Insider Pays Tribute to 'La Vie En Rose', Exclusive Interview with Director Olivier Dahan
Related article: – Want GUARANTEED SUCCESS? Remove these ten words from your vocabulary| Transform your life INSTANTLY
Related article: #metoo Revolution: Powerful Questions That Need Answers
Related article: FACT-CHECKED Series: Timothee Chalamet and 32 Facts about The Young Superstar
An Expected Sense Of Hypocrisy 
Sadly, there's truth in saying that those who become pregnant face quite a bit of hypocrisy and sexism; especially when it comes to the workplace. 'He's Expecting' tackles (and explores) this problem head-on, alongside the personal gripes that come along with being pregnant as well. It's certainly no easy feat to go through a journey of giving birth to a new life, and it takes an emotional toll on the person carrying said life. Takumi Saitoh does an incredible job at conveying this to the best of his abilities; showcasing an emphatic sense of the emotional hardships that individuals who go through pregnancy endure, such as wondering what their life will become with new life coming into it. Of course, the other actors (especially Juri Ueno) do an incredible job at bringing the series to life as well.
At times, 'He's Expecting' is comedic–but doesn't entirely take away the seriousness of it all–mixed in with being quite commentating on the prevalent social issues surrounding pregnancy. Overall, even though they've missed the previously mentioned opportunity to entirely explore gender identity regarding reproduction, I feel as though there was certainly an effort and love put into creating this series. I still, however, am quite torn on how to go about the series ultimately–but it doesn't fully mean that I didn't at least enjoy myself.
Related article: Why Queen Elizabeth II Is One Of The Greatest Monarchs | Her Majesty Queen Elizabeth II of United Queendom of Great Britain & Northern Ireland (Video Insight)
Limited Time Offer – FREE Subscription to The Hollywood Insider
Click here to read more on The Hollywood Insider's vision, values and mission statement here – Media has the responsibility to better our world – The Hollywood Insider fully focuses on substance and meaningful entertainment, against gossip and scandal, by combining entertainment, education, and philanthropy.
Related article: MUST WATCH – The Hollywood Insider's CEO Pritan Ambroase's Love Letter to Black Lives Matter – VIDEO
Subscribe to The Hollywood Insider's YouTube Channel, by clicking here.
When The Unexpected Meets The Unreal
In the end, 'He's Expecting' is a series that is understandable if it isn't everybody's cup of tea. There aren't inherently tons of flaws with the series, but it does have its moments; such as the series not seeming to explain how the baby is growing. Regardless, if you like the weird and bizarre (and a series that will tackle social issues involving reproduction) then 'He's Expecting' could likely be something that you should check out. The pacing is a tad slow until the third episode, so I would definitely recommend sticking around until episode three if this series sounds like it's something up your alley!
As I mentioned before, there did seem to be a lot of love and effort put into this series; good conscience and intentions all around with the concept and execution of it all. It hasn't been confirmed yet whether or not 'He's Expecting' will be renewed for a second season; but, with the ending of season one, I wouldn't be surprised if Netflix wanted to give fans a full and happy ending for Kentaro. Just like the events in the show, we as the audience are not sure what to expect–but it's intriguing to see how far this series could go.
Cast: Takumi Saitoh, Juri Ueno, Mariko Tsutsui
Director(s): Yuko Hakota, Takeo Kikuchi  |   Writer(s): Chihiro Amano, Eri Sakai, Yukiko Sode |  Producers: Tsutomu Hirabayashi, Yuriko Mamiya, Shinichi Takahashi
By Leah Donato
Click here to read The Hollywood Insider's CEO Pritan Ambroase's love letter to Cinema, TV and Media. An excerpt from the love letter: The Hollywood Insider's CEO/editor-in-chief Pritan Ambroase affirms, "We have the space and time for all your stories, no matter who/what/where you are. Media/Cinema/TV have a responsibility to better the world and The Hollywood Insider will continue to do so. Talent, diversity and authenticity matter in Cinema/TV, media and storytelling. In fact, I reckon that we should announce "talent-diversity-authenticity-storytelling-Cinema-Oscars-Academy-Awards" as synonyms of each other. We show respect to talent and stories regardless of their skin color, race, gender, sexuality, religion, nationality, etc., thus allowing authenticity into this system just by something as simple as accepting and showing respect to the human species' factual diversity. We become greater just by respecting and appreciating talent in all its shapes, sizes, and forms. Award winners, which includes nominees, must be chosen on the greatness of their talent ALONE.
I am sure I am speaking for a multitude of Cinema lovers all over the world when I speak of the following sentiments that this medium of art has blessed me with. Cinema taught me about our world, at times in English and at times through the beautiful one-inch bar of subtitles. I learned from the stories in the global movies that we are all alike across all borders. Remember that one of the best symbols of many great civilizations and their prosperity has been the art they have left behind. This art can be in the form of paintings, sculptures, architecture, writings, inventions, etc. For our modern society, Cinema happens to be one of them. Cinema is more than just a form of entertainment, it is an integral part of society. I love the world uniting, be it for Cinema, TV. media, art, fashion, sport, etc. Please keep this going full speed."
More Interesting Stories From The Hollywood Insider
– Want GUARANTEED SUCCESS? Remove these ten words from your vocabulary| Transform your life INSTANTLY
– A Tribute to Martin Scorsese: A Complete Analysis of the Life and Career of the Man Who Lives and Breathes Cinema 
– Do you know the hidden messages in 'Call Me By Your Name'? Find out behind the scenes facts in the full commentary and In-depth analysis of the cinematic masterpiece
– A Tribute To The Academy Awards: All Best Actor/Actress Speeches From The Beginning Of Oscars 1929-2019 | From Rami Malek, Leonardo DiCaprio To Denzel Washington, Halle Berry & Beyond | From Olivia Colman, Meryl Streep To Bette Davis & Beyond
– In the 32nd Year Of His Career, Keanu Reeves' Face Continues To Reign After Launching Movies Earning Over $4.3 Billion In Total – "John Wick", "Toy Story 4", "Matrix", And Many More
he's expecting, he's expecting, he's expecting, he's expecting, he's expecting, he's expecting, he's expecting, he's expecting, he's expecting, he's expecting, he's expecting, he's expecting, he's expecting, he's expecting, he's expecting, he's expecting, he's expecting, he's expecting, he's expecting, he's expecting, he's expecting, he's expecting, he's expecting, he's expecting, he's expecting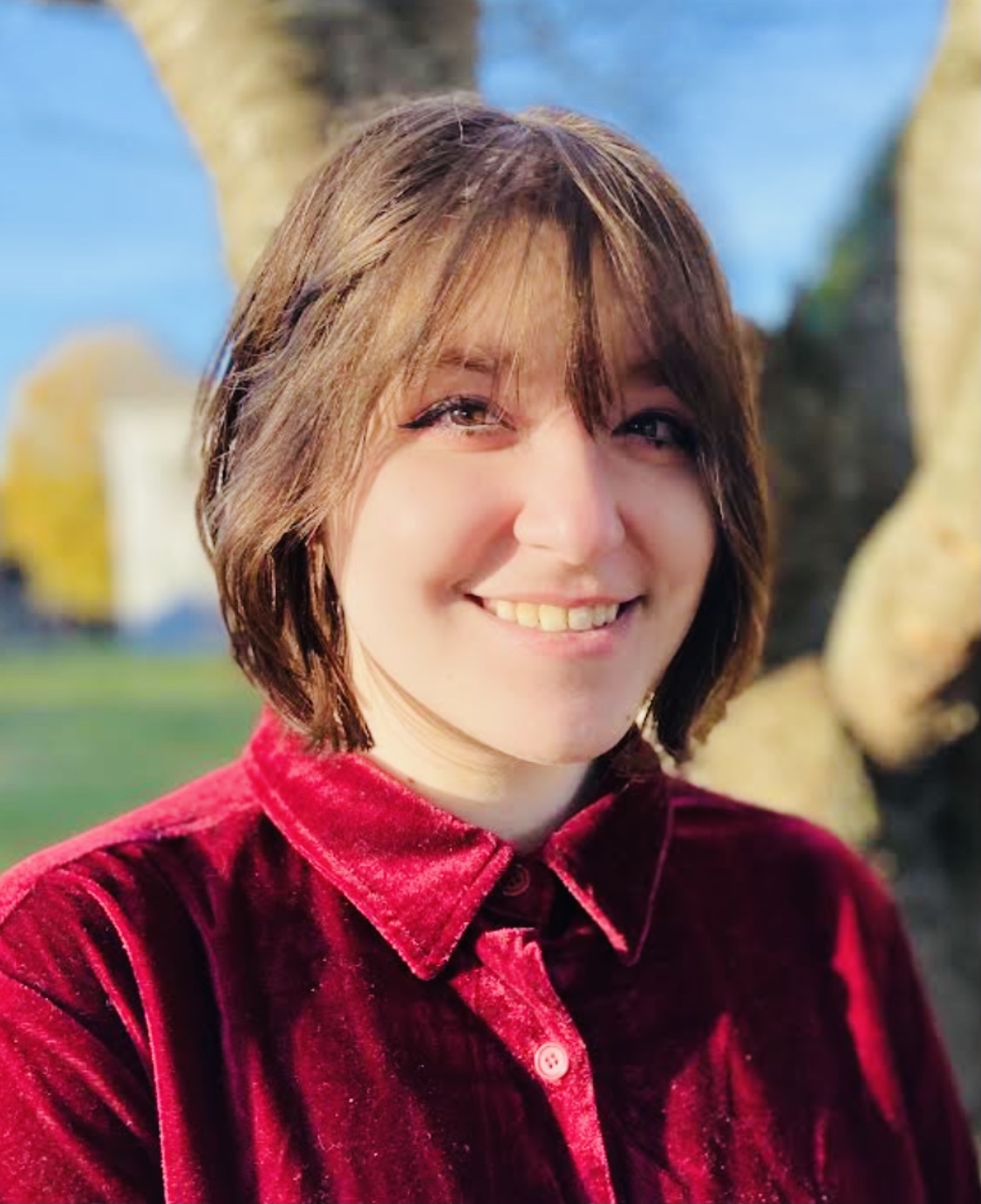 Leah Donato is a writer and an aspiring screenwriter currently living in Nashville, Tennessee. Leah has had an incredibly gigantic passion for film and writing stories since she was a little girl, and she always looks for opportunities to share her love of film with everyone she comes across. Through this, Leah hopes to achieve a sense of connectivity amongst the people around her with the stories she loves and the stories she writes. She wants the work she puts out to the world to be meaningful and provide a sense of comfort, which is what led her to
The
Hollywood Insider
; a media network where she can have a space to share her thoughts and views on the artistic cultural world with a purpose whilst being true to herself and spreading positivity to create a more progressive mindset. When not writing, Leah spends the rest of her spare time watching movies and consuming multiple different types of media such as music and video games.