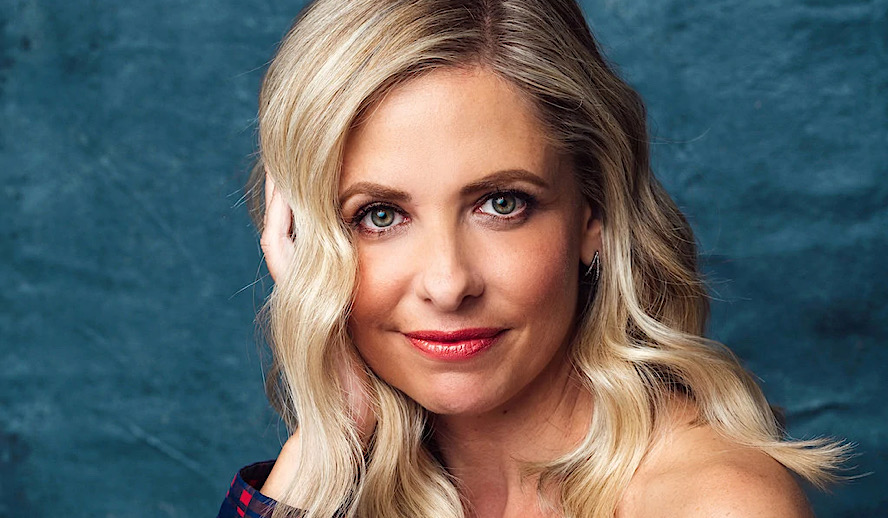 Video Version of this Article
Photo/Video: Sarah Michelle Gellar/Hollywood Insider YouTube Channel
"Scream Queen", "Buffy", and "The Notorious SMG" are just some of the aliases iconic actress Sarah Michelle Gellar has amassed in the span of her pop culture-defining career. Gellar's resume consists of a plethora of classic characters and performances that have become emblematic of the zeitgeist of the '90s and early 2000s. From '90's "It Girl" stomping down every noteworthy red carpet to one of the mainstream's earliest symbols of feminism, Sarah Michelle Gellar has proven the magnitude of her superstardom time and time again.
Although the star has garnered an enormous die-hard fanbase that continues to expand, one of the major crises facing our nation today is the blatant disregard for SMG's contribution to pop culture and the entertainment industry as a whole. Her ability to shine as an action hero, romantic lead, and comedian, all while serving immaculate fashion, is unparalleled. If you are unfamiliar, here are the reasons to stan Sarah Michelle Gellar.
Related article: Why 'Buffy the Vampire Slayer' Is Still One of the Best TV Shows Ever
Related article: An Analysis: Female Villain Redemption Arcs Such as 'Buffy' that Paved the Way for Villanelle in 'Killing Eve'
Like all other American heroes, Sarah Michelle came from humble beginnings. After her parents divorced when she was a child, Gellar's mother, a nursery school teacher, raised her herself in the Upper East Side of Manhattan. While this placed a strain on the Gellar family, it was during this time Sarah's career was beginning to take off. In 1981, Gellar was only 5 years old and already starring in commercials for fast-food giant Burger King. Gellar was featured in a couple of advertisements for the restaurant chain and gained an admirable amount of notoriety from the gig as she was allegedly banned from McDonald's for life in the midst of a convoluted court case between the two fast-food tycoons.
This corporate food fight provided a great launching pad for Sarah Michelle's name and her career began to take on more substantial recognition when she entered the world of soap opera. In the early '90s, Sarah Michelle Gellar landed a lead role in Swans Crossing, a melodrama following the lives of affluent teenagers. Although this series was short-lived, Gellar's outstanding work on the drama got her cast in the much more widely beloved soap opera, All My Children. It was on this show where Sarah Michelle finally began to receive her due credit, acquiring a legitimate fanbase as well as a daytime Emmy! Gellar's success due to her work on soap dramas impeccably positioned her to enter the next stage of her career: superstardom.
Related article: MUST WATCH – Hollywood Insider's CEO Pritan Ambroase's Love Letter to Black Lives Matter – VIDEO
Subscribe to Hollywood Insider's YouTube Channel, by clicking here. 
Scream Queen Sarah Michelle Gellar
Very few stars have what it takes to receive the distinguished honor of being crowned a "Scream Queen." Basically, an actress is bestowed the title of "Scream Queen" after executing a performance in a fashion that is so charismatic and iconic that they themselves become a staple of the horror film genre and gain a radical cult-like following from it. Jamie Lee Curtis, Neve Campbell, and Jennifer Love Hewitt stand out as exemplary models of what constitutes a scream queen as they all put their own spin on playing a lead role in a legendary slasher movie; however, not every scream queen needs to play the lead in order to enter the horror hall of fame. Sarah Michelle Gellar made a name for herself as a renowned queen of scream without all of the grandeur that came with playing the final girl.
In 1997, Sarah Michelle Gellar busted into the scream queen scene and effectively established herself as among the best of them. One of the most treasured horror films among slasher fanatics of the 1990s is the classic I Know What You Did Last Summer. The film follows a group of four friends that are being terrorized by a man they believed they had accidentally killed the previous summer. This is a film, and eventual franchise, that all lovers of horror have cherished as it had all the essential elements of a perfect scary movie: a hook-handling killer, exhilarating action scenes, and a stellar cast. Love Hewitt was the driving force behind this film as she took on the lead role, however, she was bolstered by a phenomenal supporting cast of Freddy Prinze Jr., Ryan Philippe, and the one and only Sarah Michelle Gellar.
Related article: The Power of Positivity: Ikorodu Bois + Chris Hemsworth + Russo Brothers + Sam Hargrave
Limited Time Offer – FREE Subscription to Hollywood Insider
Click here to read more on Hollywood Insider's vision, values and mission statement here – Media has the responsibility to better our world – Hollywood Insider fully focuses on substance and meaningful entertainment, against gossip and scandal, by combining entertainment, education, and philanthropy. 
This cast is peak '90s brilliance and the four stars proved to be the greatest attraction for audiences. Although Gellar was not the main character of the film, her spectacular scene-stealing performance was more than enough to cement her as a force to be reckoned with. Taking on the character of Helen, the popular beauty pageant winner, Gellar saw beyond the vapidity that is commonly infused in these feminine roles and added substance to it. Sarah Michelle's gritty and harrowing performance in I Know What You Did Last Summer proved she had the range to convey terror as well as the magnetism required to rally fans around her, swiftly constituting her a scream queen.
Gellar further proved her worth in the horror field as she played a feature role in the follow up to the cult classic Scream. Sarah's role in Scream 2 was not substantial; however, she once again demonstrated her ability to steal the spotlight as she delivered an iconic tussle with the ghostface killer among the likes of Drew Barrymore. These two 1997 films verified Sarah Michelle Gellar as an unequivocal scream queen and the legacy of her performances in these films lives on to inspire the biggest names in horror today. Gellar's work as a strong female character within the brute genre of horror supported her in her next iconic role as Kathryn Merteuil in the hit film Cruel Intentions. Although this 1999 movie surely falls more into the thriller category than it does slasher, Cruel Intentions continued Gellar's streak of flipping expectations of female characters. In this film, Sarah excelled playing the villain, a young woman hellbent on her sociopathic desire to control the whims of those around her. Geller once again used her stardom to prove the power female characters can have in popular films, in addition to proving her range as an actress. 
Related article: Hollywood Insider's CEO Pritan Ambroase: "The Importance of Venice Film Festival as the Protector of Cinema"
Related article: The Masters of Cinema Archives: Hollywood Insider Pays Tribute to 'La Vie En Rose', Exclusive Interview with Director Olivier Dahan
Action Hero Sarah Michelle Gellar
Of the many hats Sarah Michelle Gellar can pull off flawlessly, the action hero exceptionally fits the best. What came as a natural next step for Gellar's career after dominating the horror genre was the unprecedented action, drama, and romance series Buffy the Vampire Slayer. This niche, cult-classic series focuses on an average high school girl, Buffy Summers, who is tasked with balancing the well-being of humanity as it faces the threat of vampires and demons alike, as well as her own love life (which likewise heavily features vampires). Gellar took center stage as Buffy and was imperative in conveying the ambitious quippy, light-hearted tone of the action-fantasy series. In addition to Buffy's quirky tone, the show is also revolutionary for its empowerment of women, largely due to the performance of Gellar. Buffy is a preppy, upbeat girl who is much more interested in boys than schoolwork, and a trope like this is commonly the target of predators in horror films; however, in Buffy, the girl gets to be the hero this time around. This reversal made Buffy, and Geller herself, symbols of feminism, being one of the earliest female action heroes to break into the mainstream.
This being the role that has become most synonymous with Gellar's career, she reflected on Buffy's achievements in the Fall of 2019. "I'm so proud of what we did," Gellar told W. "It's hard in the moment. You're so busy, you're focused, you're working, and then you leave and realize what an important show you were a part of. People discover that show today and it still means the same thing: standing up to your oppressors, female power, all of those things. It's once in a lifetime." A show that explored all of the potentials of a woman, Buffy is a hallmark in entertainment's ever-progressing representation of women, and Sarah Michelle Gellar's portrayal of Buffy Summers as a strong, vulnerable, and realistic young woman is wholly responsible. 
Related article: 21 Awesome Female Action Movies to Watch
Related article: 8 Glass-Ceiling Breaking Female Pioneers in Cinema from Old Hollywood to Now
Gellar's embrace of female empowerment as an action hero moved beyond the television screen in the early 2000s when she embodied the mythical role of Daphne Blake in Scooby-Doo (2002). The animated Hanna-Barbera cartoon is a fundamental facet of children's entertainment that has been enjoyed by audiences of all ages for decades; however, Daphne's character was not very well defined by the original series. Often seen as the damsel in distress for Fred, Shaggy, and Scooby to save, Daphne's role took on a new meaning in the live-action adaptation of the film when Gellar took on the role. Sarah Michelle's Daphne maintained all of the character's classic beautiful appearance; however, Gellar added several dimensions to the character. This Daphne was funny, strong-willed, and truly an action hero, taking on several dynamic brawl sequences, substantiating Gellar's worth as a lead in a major film franchise. 
Sarah Michelle Gellar's portrayal of Daphne is quite illustrative of the most exceptional feat of Gellar's career as an actress. Time and time again Sarah added tremendous depth to characters often overlooked due to their staggering femininity. What is so outstanding about each performance of Sarah Michelle Gellar's is how she knew her roles never had to compromise femininity for strength. From scream queen to action hero, Gellar's once in a lifetime career has confirmed not only the eminence and perpetuity of her own starpower, but the starpower of all women alike. 
An excerpt from the love letter: Hollywood Insider's CEO/editor-in-chief Pritan Ambroase affirms, "Hollywood Insider fully supports the much-needed Black Lives Matter movement. We are actively, physically and digitally a part of this global movement. We will continue reporting on this major issue of police brutality and legal murders of Black people to hold the system accountable. We will continue reporting on this major issue with kindness and respect to all Black people, as each and every one of them are seen and heard. Just a reminder, that the Black Lives Matter movement is about more than just police brutality and extends into banking, housing, education, medical, infrastructure, etc. We have the space and time for all your stories. We believe in peaceful/non-violent protests and I would like to request the rest of media to focus on 95% of the protests that are peaceful and working effectively with positive changes happening daily. Media has a responsibility to better the world and Hollywood Insider will continue to do so."
Ways to support Black Lives Matter Movement to end systemic racism
– Do you know the hidden messages in 'Call Me By Your Name'? Find out behind the scenes facts in the full commentary and In-depth analysis of the cinematic masterpiece
– A Tribute To The Academy Awards: All Best Actor/Actress Speeches From The Beginning Of Oscars 1929-2019 | From Rami Malek, Leonardo DiCaprio To Denzel Washington, Halle Berry & Beyond | From Olivia Colman, Meryl Streep To Bette Davis & Beyond
– In the 32nd Year Of His Career, Keanu Reeves' Face Continues To Reign After Launching Movies Earning Over $4.3 Billion In Total – "John Wick", "Toy Story 4", "Matrix", And Many More
sarah michelle gellar, sarah michelle gellar, sarah michelle gellar, sarah michelle gellar, sarah michelle gellar, sarah michelle gellar, sarah michelle gellar, sarah michelle gellar, sarah michelle gellar, sarah michelle gellar, sarah michelle gellar, sarah michelle gellar, sarah michelle gellar, sarah michelle gellar, sarah michelle gellar, sarah michelle gellar, sarah michelle gellar, sarah michelle gellar, sarah michelle gellar, sarah michelle gellar, sarah michelle gellar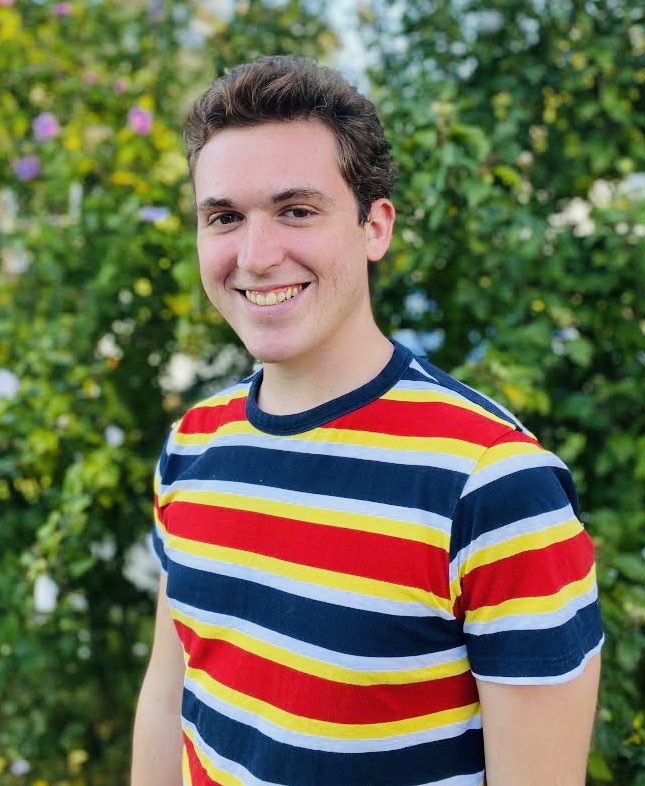 Christopher Davis is an entertainment enthusiast dedicated to the diverse and ever-expanding terrain of film and television. He is eager to examine entertainment that pushes the boundaries of the screen and offers new texture to popular culture altogether. Christopher is excited to write for Hollywood Insider, where he is encouraged to engage in factual and substance-based discourse. Christopher finds inspiration in media that is compelling to consume, sparks progress and evokes compassion.