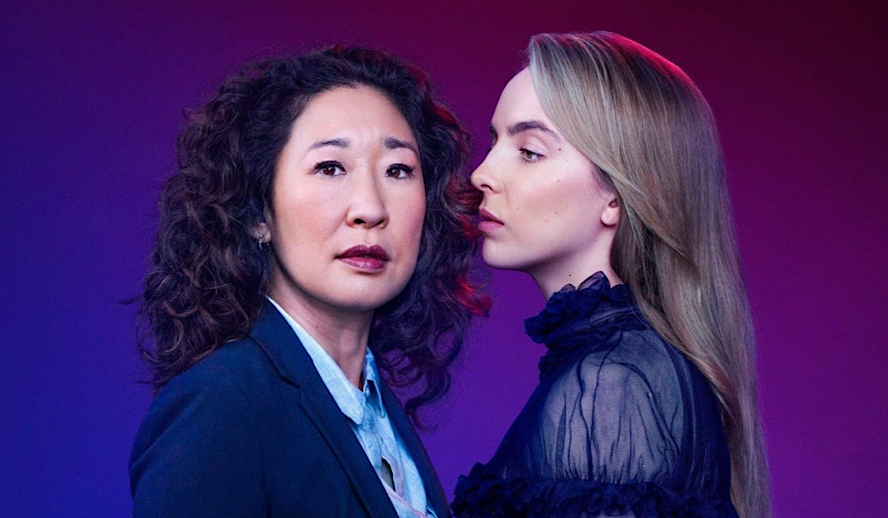 Photo: 'Killing Eve'/BBC America
The spy thriller genre is one that's quite male-dominated: the Mission: Impossible series, the Jason Bourne movies, Kingsman, and of course, James Bond. While there have been exceptions like La Femme Nikita, Red Sparrow, and Atomic Blonde, those films are written and directed by men. The male gaze could still present an issue, despite the filmmakers' best efforts.
Enter BBC America's Killing Eve. While based on a series of novellas by a male author—Codename Villanelle by Luke Jennings—it's a show with women in lead roles and developed and executive produced by women (specifically Phoebe Waller-Bridge, the talented creator and star of Fleabag). This fresh perspective, along with its unabashedly queer subtext, results in one of the most unique and compelling shows on TV right now.
Related article: Live Updates: USA Election Results After Highest Number of Voters in More than a Century
Related article: A Tribute to Charlize Theron: Her Career, Best Roles & Transformations
I Think About You All the Time
– 'Killing Eve' 
Eve Polastri (Sandra Oh) is an MI5 officer bored with her mundane desk job in London and obsessed with assassins and serial killers. While investigating a series of murders, she finds herself recruited by a secret MI6 unit led by Carolyn Martens (Fiona Shaw) to help track down an international assassin known only as Villanelle. Beautiful yet highly skilled and psychopathic, Villanelle (Jodie Comer) works as an assassin for a shadowy and powerful criminal organization called The Twelve alongside her handler Konstantin (Kim Bodnia), responsible for a series of elaborate political killings. As Eve and Villanelle cross paths, they come to learn that MI6 and The Twelve might be connected. A cat-and-mouse game ensues between the two women as they try to learn more about the other, morphing into a mutual obsession that affects their work and their lives.
Without getting into specifics, Season Two opens up the world a bit more as Eve must now investigate a new mysterious assassin while trying to save her strained marriage to husband Niko (Owen McDonnell). Meanwhile, Villanelle struggles against The Twelve, now determined to keep her in check. Circumstances soon unite them against a common enemy: a sadistic heir to a tech company. All the while Eve and Villanelle's feelings for each other only intensify: with Eve getting swept up in the romance and excitement, and Villanelle meddling in Eve's personal life and stroking her dark side.
Related article: MUST WATCH – Hollywood Insider's CEO Pritan Ambroase's Love Letter to Black Lives Matter – VIDEO
Subscribe to Hollywood Insider's YouTube Channel, by clicking here. 
Season Three sees the two women attempting a clean break, with Eve leaving the spy world. But the murder of a close friend brings her back in the game. Villanelle, also attempting to move on, sees an opportunity to ascend the ranks of The Twelve, and Eve and Villanelle inevitably cross paths again. As Eve inches closer towards darkness, Villanelle gradually loses her edge as she seeks to learn more about her past. By the end of the season, as much as both women want to walk away from each other, it might not be that simple. 
Never Tell a Psychopath They're a Psychopath 
At its core, Killing Eve is fairly traditional in terms of spy fiction. You have government agents, assassins, spies, and shadowy cabals pulling the strings behind the scenes; even the cat-and-mouse story between the agent and their quarry is one that's frequently used in the subgenre. But the show finds ways to set itself apart.
For one, as brilliant as Eve Polastri is, she's not a super agent. While determined, intelligent, and with a sense of right and wrong, she's also awkward and occasionally insensitive, and she's not a trained fighter or skilled in combat. She's very much an Everywoman, the kind who claims to be content with her ordinary life but secretly longs for excitement. Meanwhile, Villanelle is a playful yet sociopathic assassin who revels in the luxurious lifestyle her job affords her. She's the type of person who takes equal pride in her kills and her clothes. Yet in spite of her horrible nature, she comes across as a very charming—bordering on likable—figure. 
Related article: The Power of Positivity: Ikorodu Bois + Chris Hemsworth + Russo Brothers + Sam Hargrave
Limited Time Offer – FREE Subscription to Hollywood Insider – Click here to read more on Hollywood Insider's vision, values and mission statement here – Media has the responsibility to better our world – Hollywood Insider fully focuses on substance and meaningful entertainment, against gossip and scandal, by combining entertainment, education, and philanthropy. 
Despite all the politics and intrigue and moments of action and suspense, the show ultimately focuses more on its characters. And in the center of it all is the relationship between these two women, each with strengths and shortcomings that complement each other. This focus on complicated female characters is in line with what Waller-Bridge has also explored on her other shows Fleabag and more recently Run. And Killing Eve shares her pitch-black comedic sense of humor (expect a lot of morbid jokes), frequently using it to upend the typically serious spy genre. 
Though Waller-Bridge continues to serve as executive producer, she only served as showrunner for the first season. But in an interesting production choice, each season has a different female showrunner and head writer. For example, Season Two was overseen by writer and actress Emerald Fennell from The Crown. The most recent third season was led by Suzanne Heathcote, a writer on Fear the Walking Dead. And the upcoming fourth season will promote staff writer Laura Neal, who also wrote for Sex Education, to head writer and executive producer. This idea of purposely switching the show's leadership each season to highlight female talent is an intriguing one, each bringing their own take all the while maintaining consistency with the tone Waller-Bridge set. 
Related article: The Masters of Cinema Archives: Hollywood Insider Pays Tribute to 'La Vie En Rose', Exclusive Interview with Director Olivier Dahan
Related article: A Tribute to Brad Pitt: His Greatest Roles & Transformations – The Winner's Journey
This is backed up by the fantastic performances from the cast. There's something quietly revolutionary in casting Oh in the lead role after years of being cast as the "best friend", most notably as Dr. Cristina Yang on Grey's Anatomy. And she brings a steely quality to Eve Polastri that helps anchor the story while alternating between drama and comedy. The fact that Oh's Korean heritage is treated as incidental is fascinating: an example of colorblind casting that works, as her ethnicity, doesn't define her. She's allowed to be an interesting woman who just happens to be Asian. Equally great is Comer in a breakout performance as Villanelle, who succeeds in imbuing radiance and playful charm to such a dark character. Comer brings a sense of unpredictability to Villanelle, keeping viewers on edge as to what she'll do next. The two actresses are aided by a strong supporting cast: most notably Shaw, all stoic and stiff upper lip but with a droll sense of humor, and Bodnia, who alternates professionalism with acting like a frustrated dad dealing with an unruly (and murderous) teen daughter.
I Feel Things When I'm With You
There are other great qualities to Killing Eve, like its aesthetics (juxtaposing Eve's drab world and Villanelle's more bright and colorful one), its use of fashion (including a memorable pink dress for Villanelle), and the moody and haunting music score. But the most standout thing about the show is easily this: the relationship between Eve and Villanelle.
Many movies and TV shows have a tendency to hint at sexual tension between arch-enemies, especially when they're of the same gender. But like the TV show Hannibal before it, in Killing Eve the homoerotic subtext between its two lead characters is in the foreground. It's the narrative center. Eve and Villanelle's obsession with each other is the real driving engine of the plot; everything else is secondary. 
Related article: 8 Glass-Ceiling Breaking Female Pioneers in Cinema from Old Hollywood to Now
Related article: Are Misogynistic Tendencies and Lack of Female Representation in Film Changing in 2020?
To begin with, there's no denying that Eve and Villanelle are attracted to each other. Many of their interactions are romantically charged, especially as the series progresses. It's in the gazes and expressions, the way they look at each other that's very electric; or in Villanelle sending gifts to Eve. It's in the way they sway from enemies to would-be lovers and back again in a love-hate relationship, each trying to gain a measure of control over their lives. Villanelle is an enigma to Eve, who winds up upending her life trying to make sense of this woman and being fascinated by her. Likewise, Eve stirs feelings in Villanelle that she's never felt before, hinting at her capacity for some emotional growth. And while Eve's own sexuality is uncertain, Villanelle (who's shown to be bisexual) is open in her desire for her. 
There's this idea of "queerbaiting", which is basically when entertainment hints at the possibility of same-sex romance but backs out of actually depicting or committing to it. While things don't get too physical with Eve and Villanelle (initially), there's something that feels real between them: a sense of intimacy even though it doesn't cross into physical sexual territory. To quote Waller-Bridge, they fall in "espionage love". As such the show evades the usual queerbaiting pitfalls in its willingness to embrace them—and all the nuances in their relationship—as a pair. And the strong female perspective keeps the show from becoming a cheap male fantasy. 
But then we recall the show's title. We remember that Villanelle, for all her charm, is still a psychopath. Either she's going to kill Eve, or she's helping to kill her innocence. And as much as they're drawn to each other, is it love or lust? When a relationship is rooted in obsession, thrill, and fear, is it built to last or will they just fall back into their game of cat and mouse? Can they even function? In essence, this is a toxic relationship. Either this turns into a traditional love story or ends in tragedy is still up in the air.  
Conclusion
Killing Eve is a genre-bending triumph, combining action, thrills, drama, dark comedy, and even romance together. Along with sharp writing and performances, especially in the perfect chemistry between Oh and Comer, the result is one of the most captivating shows in recent years. 
The first three seasons of Killing Eve are available on Hulu. Season Four is in production. 
By Mario Yuwono
Click here to read Hollywood Insider's CEO Pritan Ambroase's love letter to Black Lives Matter, in which he tackles more than just police reform, press freedom and more – click here.
An excerpt from the love letter: Hollywood Insider's CEO/editor-in-chief Pritan Ambroase affirms, "Hollywood Insider fully supports the much-needed Black Lives Matter movement. We are actively, physically and digitally a part of this global movement. We will continue reporting on this major issue of police brutality and legal murders of Black people to hold the system accountable. We will continue reporting on this major issue with kindness and respect to all Black people, as each and every one of them are seen and heard. Just a reminder, that the Black Lives Matter movement is about more than just police brutality and extends into banking, housing, education, medical, infrastructure, etc. We have the space and time for all your stories. We believe in peaceful/non-violent protests and I would like to request the rest of media to focus on 95% of the protests that are peaceful and working effectively with positive changes happening daily. Media has a responsibility to better the world and Hollywood Insider will continue to do so."
Vote with a conscience – Register to Vote – Your vote saves lives and ends systemic racism
Ways to support Black Lives Matter Movement to end systemic racism
More Interesting Stories From Hollywood Insider
– Want GUARANTEED SUCCESS? Remove these ten words from your vocabulary| Transform your life INSTANTLY
– Compilation: All James Bond 007 Opening Sequences From 1962 Sean Connery to Daniel Craig
– Do you know the hidden messages in 'Call Me By Your Name'? Find out behind the scenes facts in the full commentary and In-depth analysis of the cinematic masterpiece
– A Tribute To The Academy Awards: All Best Actor/Actress Speeches From The Beginning Of Oscars 1929-2019 | From Rami Malek, Leonardo DiCaprio To Denzel Washington, Halle Berry & Beyond | From Olivia Colman, Meryl Streep To Bette Davis & Beyond
– In the 32nd Year Of His Career, Keanu Reeves' Face Continues To Reign After Launching Movies Earning Over $4.3 Billion In Total – "John Wick", "Toy Story 4", "Matrix", And Many More
Killing Eve, Killing Eve, Killing Eve, Killing Eve, Killing Eve, Killing Eve, Killing Eve, Killing Eve, Killing Eve, Killing Eve, Killing Eve, Killing Eve, Killing Eve, Killing Eve, Killing Eve, Killing Eve, Killing Eve, Killing Eve, Killing Eve, Killing Eve, Killing Eve, Killing Eve, Killing Eve, Killing Eve, Killing Eve, Killing Eve, Killing Eve, Killing Eve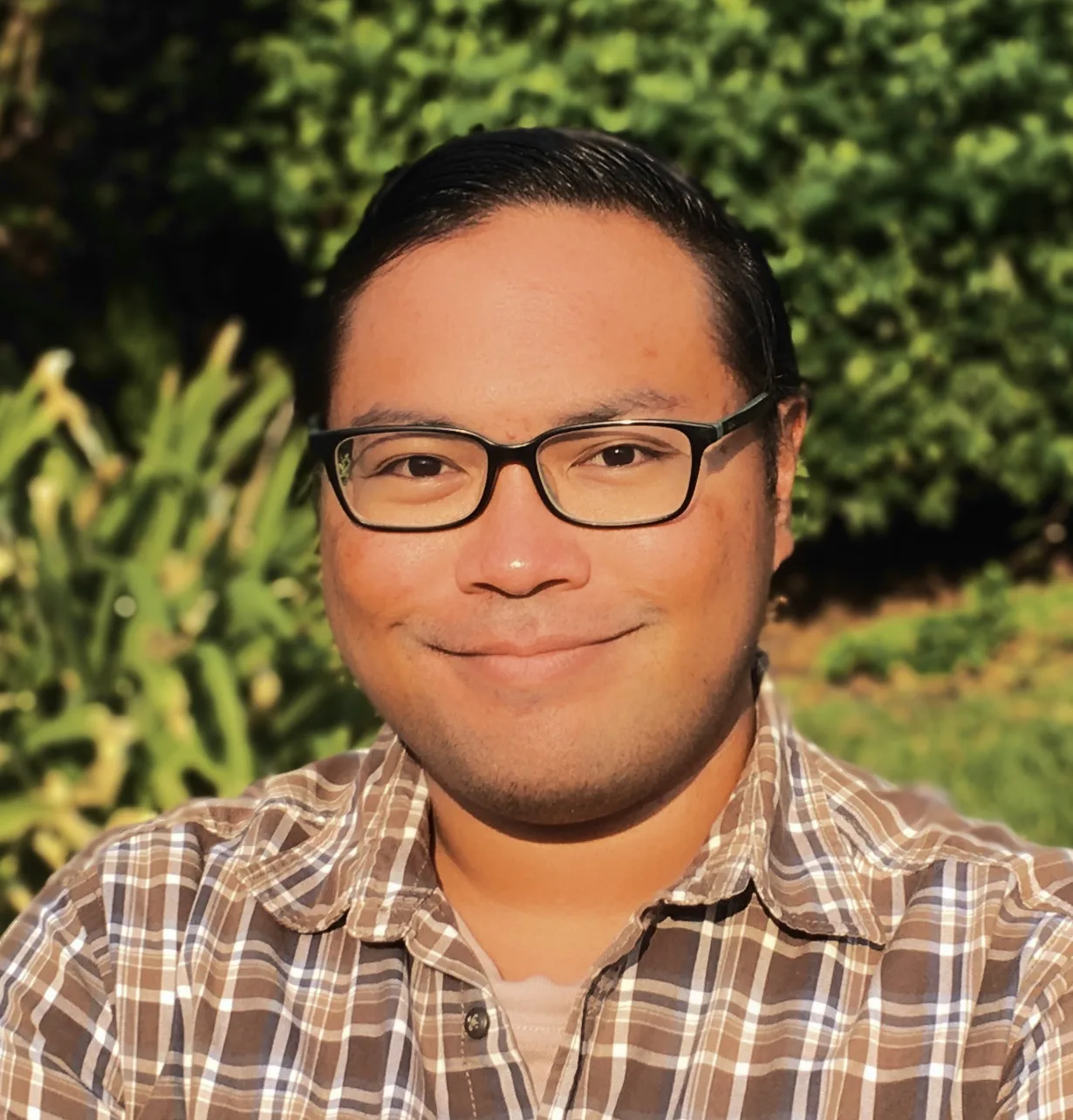 Mario
Yuwono
is from Indonesia, but was born in Italy and attended school in Jakarta, Moscow, Berlin and Los Angeles. He has been obsessed with films ever since he saw his first movie at the age of five, and would go on to spend his younger years reading film encyclopedias and movie guides. Combined with a global upbringing rooted in greater social awareness, this drives him to be more observant of values promoted in films. He believes in cinema's potential to enable greater empathy and meaningfully expand people's horizons, in line with
Hollywood Insider's
goal. He holds a Master of Fine Arts degree in Screenwriting from California State University in Northridge. Aside from reporting on film, TV and culture, Mario also aspires to write for film and television, and is a strong believer in social change, equality and inclusion.