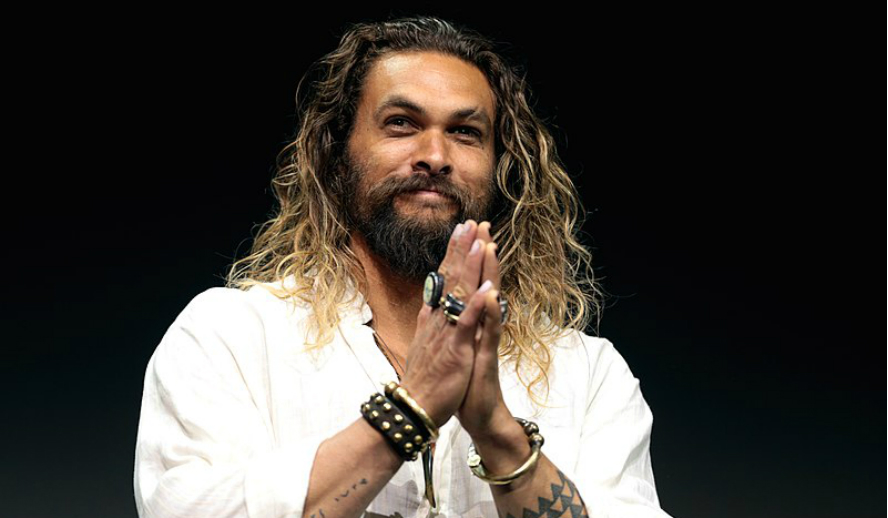 Photo: Jason Momoa by Gade Skidmore is licensed under CC BY-SA 2.0
(Editor's Note: Hollywood Insider would like to extend our full support to Jason Momoa, Dwayne Johnson, Bruno Mars in their pursuit to protect Mauna Kea. The aforementioned celebrities' humanitarianism fully aligns with Hollywood Insider's mission statement as "Hollywood Insider focuses on substance and meaningful entertainment, so as to utilize media as a tool to unite and better our world, by combining entertainment, education and philanthropy, while being against gossip and scandal.")
Mauna Kea, a sacred place on the Big Island of Hawaii. This dormant volcano is meaningful in the hearts of the Hawaiian people, including actor Jason Momoa. In a recent Instagram post by Momoa, he urges that this mountain is a part of the identity of the Hawaiian people. "Our survival depends on what it can provide, and we look to our environment for spiritual guidance, it is part of our ancestral identity," says Momoa. Along with this post, there is a short snippet of his new episode on his YouTube channel titled, WE ARE MAUNA KEA.
Mauna Kea is deeply embedded within Hawaiian traditions, gods, and is considered the umbilical cord or "piko" to the Hawaiian people. According to an article by the Office of Hawaiian Affairs (OHA), "Instead, they have prioritized astronomical development at the expense of properly caring for Mauna Kea's natural and cultural resources". This is why Jason Momoa, and the people of Hawaii are trying to urge the world that the land cannot be "desecrated". In the video, an individual expressed that promises have been made that telescope developments will stop. Currently, there are thirteen telescopes within that area.
Jason Momoa's Passion For His Homeland And Nature Shines Bright
Not only is Momoa using his platform on social media, but he is also trying to use his physical presence to reach and help the movement for Mauna Kea. In a recent interview with CNN, Momoa explained that he tries to make way to the islands during his free time. Jason said,"It started in 2015, heard the news about it and you know, it's, it's my home. I'm Hawaiian. It's my nationality. What's happening over there was just not right," Momoa says. "And I wanted to bring awareness to it. And I went over there to meet with everyone and from then on, it's just been this constant as a devotion to bringing awareness to the world". Jason Momoa was also born on the island of O'ahu, in the city of Nanakuli, and later relocated to Iowa.
Dwayne Johnson Joins Jason Momoa To Protect Mauna Kea
Along with the protests, other celebrities besides Momoa have also shed light upon this issue. Entertainers such as The Rock and Bruno Mars have talked about their home, and the issues that are happening within it. The Rock has recently visited Mauna Kea and appeared on The Late Night Show to speak to Jimmy Fallon about the events occurring on the mountain. In the interview, Johnson touched upon what it was like being up there with the protestors. "The issues that the Native Hawaiians have is that it's sacred land, there was some trust that was breached between them and the state and the people that were trying to build the telescope". Dwayne "The Rock" Johnson, who also grew up in Hawaii, wanted to get a hands-on experience with children, adults, and the elderly who would not be shaken or moved.
Bruno Mars Sends An "I Love You" Message To Hawaii
Bruno Mars is also among the recent celebrities who also touched upon the protests in Mauna Kea. In an Instagram post, Mars posted a photo of protestors and said, "I love you Hawaii and I am with you. #protectmaunakea". Mars who is a graduate of Roosevelt High School on the island of Oahu, wanted to share his stance with the issues that are going on at home.
According to the website of Hawaii's Gov. David Ige, on July 17th, 2019, an emergency proclamation has been set to "protect the health, safety, and welfare of the people on Hawai'i Island and across the State of Hawai'i, to also ensure the execution of the law, prevent lawless violence, and the obstruction of the execution of the law". This proclamation also gives permission to the law enforcement of Hawaii to shut down roads and access to the site. Ige wants to ensure the safety of the protestors so there will be no harm done.
But on July 30th, 2019, Gov. Ige announced that he will take down the emergency proclamation. Hawaii News Now reported that the governor has withdrawn the emergency proclamation and "the state had given the Thirty Meter Telescope an additional two years to start construction under an existing permit". 
If you would like to know more about Mauna Kea and how you can help, visit the website Jason Momoa has attached to his video, https://www.puuhuluhulu.com/ to learn more about this issue. Within this website, you also have the option to donate to the cause or read up on different articles that pertain to Mauna Kea.
Jason Momoa's next movie is Dune  starring alongside Timothée Chalamet, Zendaya, Josh Brolin, Javier Bardemm, Rebecca Ferguson, Dave Bautista, Oscar Isaac, Charlotte Rampling, etc and directed by Denis Villeneuve. 
By Ashley-Lauren Vallesteros
More Interesting Stories From Hollywood Insider
– A Tribute To The Academy Awards: All Best Actor/Actress Speeches From The Beginning Of Oscars 1929-2019 | From Rami Malek, Leonardo DiCaprio To Marlon Brando & Beyond | From Olivia Colman, Meryl Streep To Bette Davis & Beyond
– Joanna Lumley Blasts Media Which "Forgets Broken Lives/Communities Left Behind Once Storm Of Publicity Has Moved On From An Area Of Crisis" In Support Of Humans Of Our World's "Remember Forgotten Villages" Campaign
– FACT-CHECKED Series: Zendaya And 15 Things You Might Not Know About The Star Of 'Euphoria', Tom Holland's Leading Lady In "Spider-Man: Far From Home' And Next Starring With Timothée Chalamet In 'Dune'
– Dame Judi Dench Urges All To Remember Forgotten Villages Of Nepal By Donating To Humans Of Our World's Nepal Campaign
– WATCH: Do People In America Choose Human Rights Or Religion? – Season 2 Of Hollywood Insider's Messages From America – Episode 1
– FACT-CHECKED Series: Tom Holland And 15 Things You Might Not Know About The Star Of Spider-Man
– WATCH: Once Upon A Time In Hollywood's Premiere & "Reaction From Stars" Leonardo DiCaprio, Brad Pitt, Quentin Tarantino, Margot Robbie, Etc. On The Making Of The Masterpiece
– Spider-Man's Zendaya In Her First Adult Role In HBO's Brilliant Series Euphoria – It Is Also One Of Leonardo DiCaprio's Favorite Shows
– Why Queen Elizabeth II Is One Of The Greatest Monarchs | Her Majesty Queen Elizabeth II of United Queendom of Great Britain & Northern Ireland
– WATCH: Pritan Ambroase On The #metoo Revolution & Powerful Questions That Need Answers
– FACT-CHECKED Series: Tom Holland And 15 Things You Might Not Know About The Star Of Spider-Man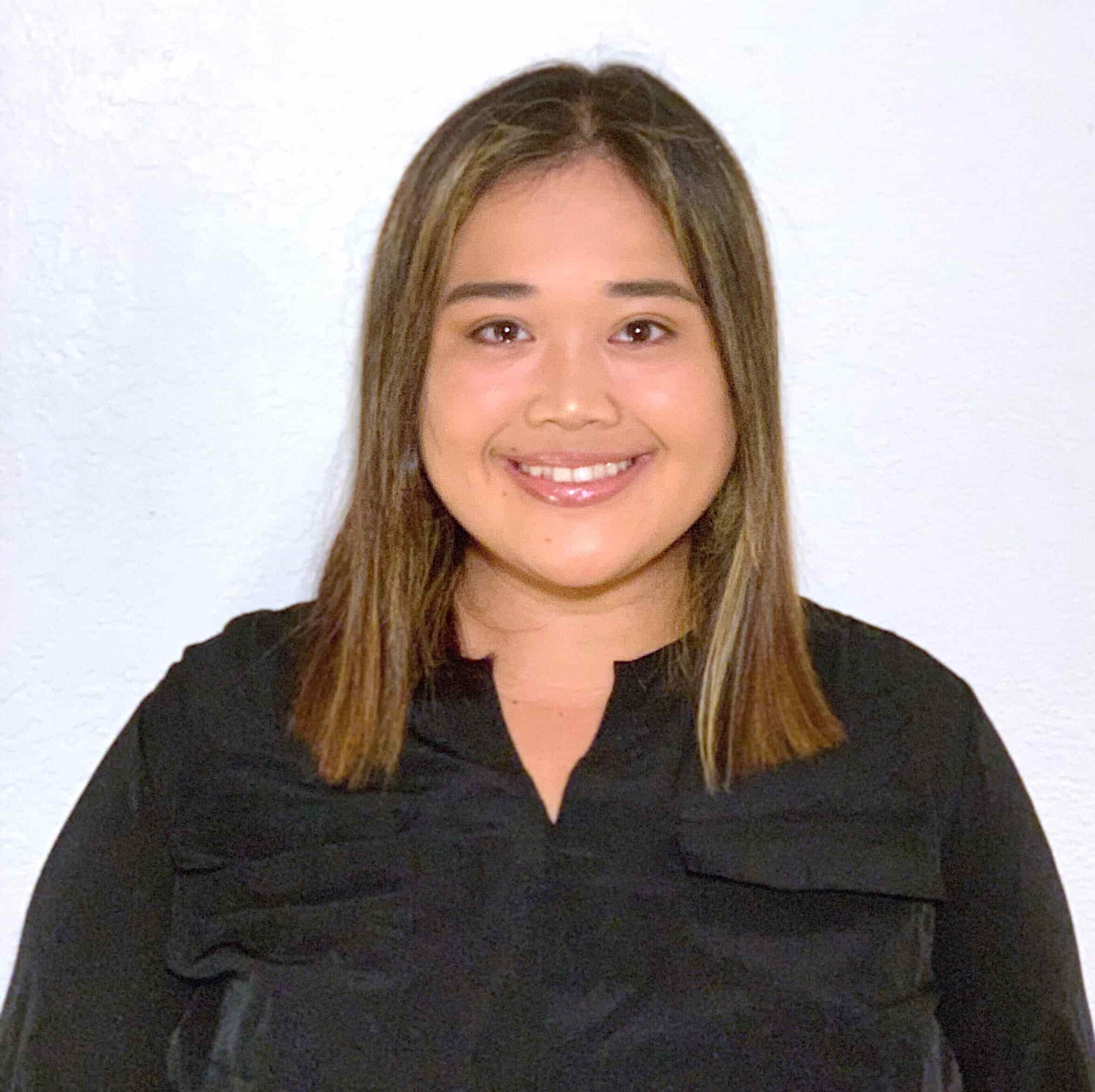 Ashley-Lauren Vallesteros is a writer for Hollywood Insider, a media company she believes in due to it being a trusted platform that excludes gossip and as it continues to use journalism as a tool to bring the world together. Ashley-Lauren believes that writing is a powerful tool, if you have the intentions to encourage, educate, and speak on behalf of topics that are not talked about enough – which best aligns with the values of Hollywood Insider. You can expect Ashley to write on the topics that matter to hear and/or movies and TV shows that she can recommend.