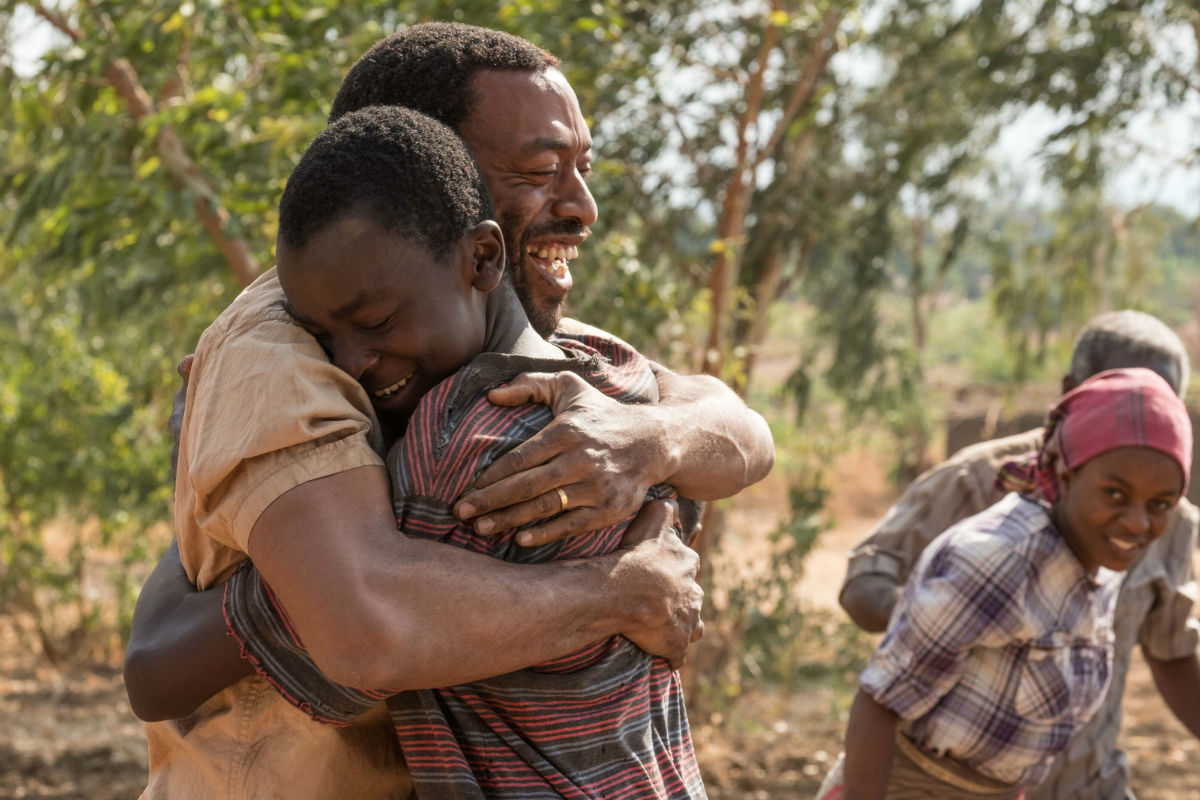 Photo: Ilze Kitshoff/Netflix
The power of spirited, young minds to be creative and see fresh solutions should never be underestimated – this is the message that you are left with at the end of Chiwetel Ejiofor's directorial debut, The Boy Who Harnessed the Wind. Ejiofor, already an acclaimed British-Nigerian actor, meticulously brings to the screen this true story, about a boy who saves his village from famine by creating a ramshackle wind turbine, using only a picture from a textbook as his blueprint.
Set in early 2000s Malawi, William Kamkwamba (Maxwell Simba) is a casually bold and inquisitive 13-year-old, with an affinity for tinkering with mechanics. The story starts as his parents proudly send him off to secondary school, which his father never got to attend. But then the rains come early – and with it, the floods and then drought. The crops fail in this farming community and so, too, does the government which refuses to even acknowledge the shortage of grain supply, let alone help the community to battle imminent famine. Consequently, he drops out of school due to unpaid fees. However, on one of his excursions sneaking into (yes, into) school, he finds an American science textbook with a wind turbine on the front cover. The rest, as the title suggests, is a powerful story about a boy who manages to use the energy from a self-created wind turbine to water the crops in the village fields – but don't be fooled by the spoiler title, there is a lot more going on than it suggests.
The first thing to note about this film is the very apparent care and attention with which it is made. Ejiofor's passion for this project radiates off the screen from the warmth in its depiction of the African landscapes and old Malawian traditions, to the way the characters are shot and their stories told. In his interview with BUILD Series, Ejiofor shares, "I had always talked about the nature of the Impressionist painters and they way they depicted rural France . . . they gave the perceived peasantry underclass this epic status and surrounded them in beauty and put them at the center of their destiny in a way that was really, truly empowering."  Which is why, he reveals, he chose to work with Dick Pope, the cinematographer who worked on the 2014 film, Mr. Turner. And they have managed to do just that. The Boy Who Harnessed the Wind gives the small Malawian village the same kind of scale and epic nature that is expected of Hollywood films – ". . . because these are huge lives, actually, with huge stakes," Ejiofor explains. 
This understanding is perhaps also why the film does a great job achieving complexity in the characterization – especially in William's father, Trywell (Chiwetel Ejiofor), a hardworking man who desperately wants the best for his children and desires education for them but is held back by his own lack of it and must cope with feeling less intelligent than them. We also watch his heartbreaking journey as he becomes increasingly desperate trying to save his family from starvation, ploughing away dawn to dusk at dry land where nothing will grow. To no one's surprise, Ejiofor yet again brings his character to life with a remarkable performance portraying a conflicted and not always likeable character with compassion and dignity. The surprisingly noteworthy performance in the film, however, comes from Maxwell Simba playing the role of William Kamkwamba. Simba, making his debut in the film, is a quietly charismatic lead. Sweet and compelling, he makes it easy for the audience to get attached and root for the character – the emotions moving easily between inquisitive and cheeky, to frustration and despair, to determination, with just his soulful eyes. The connection between him and Ejiofor make for a completely believable and intimate performance as father and son.
Although on the surface, the film seems very specific to the region and their day-to-day battles – which is by no means a fault, there is no need for a film to speak to everyone – there are a lot of messages to be gleaned from it for everybody. One of the main lessons to be learned is the struggle between the old vs. new, tradition vs. modernity. The parents deliberately avoid certain ways of the ancestors, choosing to do, rather than rely on praying for rain. But they also treasure certain traditions, being overcome with emotions when the Gule Wamkulu (a secret gang of stilt dancers, said to be spirits of ancient ancestors) come to dance at a funeral for a family member. They want education for their children so that they do not face the same hardships they did. Yet, the father is old-fashioned to an extent and set in a certain way of life and thought. He rejects the son, who innately understands mechanics and wants to use that knowledge to better their lives. "Water from wind?" Trywell says with disbelief and a hint of rage when William tries to explain his plan, believing his son to be fooling around in a dire time. It shows that while we may honor and respect the traditions, we must also be able to do away with the ones that don't serve us anymore and be open to things we do not understand. It tells us that we have a responsibility to teach our parents if there is a new and better way of living so that we may all grow and adapt to the ever-changing world. Ultimately, it teaches us to trust the youth and to listen when they speak, or better yet, protest.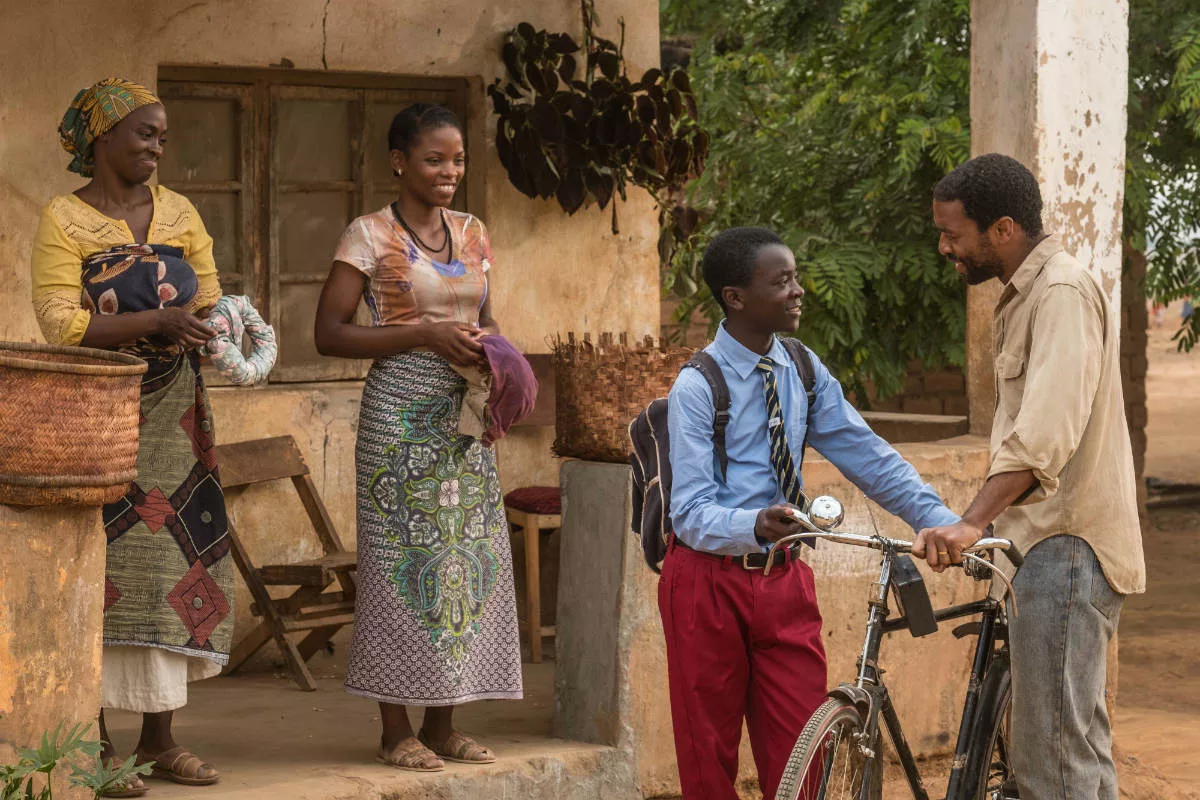 Photo: Ilze Kitshoff/Netflix
Above all, The Boy Who Harnessed the Wind is an inspiring and optimistic film about a young boy who never gave up and gave everything he had to figure out a way forward for his village. It sends a clear message even to the kids who may have grown up in a completely different environment to the one depicted in the film, to trust their creativity and keep trying. It gives them something to look up to. An incredibly moving film by Chiwetel Ejiofor that touches on several themes from hope and ingenuity, to the effects of climate change on the people who receive the sharp end of the stick, to parents' willingness to sacrifice, to what having a supportive community can do. It will leave you with a profound sense of hopefulness and gratitude for the abundance and opportunities that we enjoy and keep you enraptured – despite knowing exactly how the film will end. We at Hollywood Insider cannot wait for Chiwetel Ejiofor's next directorial endeavor.
The film is available to view on Netflix.
Actors: Maxwell Simba, Chiwetel Ejiofor, Aïssa Maïga, Lily Banda, Philbert Falakeza, Lemogang Tsipa, Joseph Marcell
Director: Chiwetel Ejiofor
Producer: Andrea Calderwood, Gail Egan           
Writer: Chiwetel Ejiofor (adaptation), William Kamkwamba (based on the book by), Bryan Mealer (based on the book by)
Cinematographer: Dick Pope
By Bhawana Siwa
More Inspiring Stories From Hollywood Insider
– Priyanka Chopra slams media for giving online trolls/bullies a larger platform to spew their harmful negativity
– VIDEO: Episode 7 – What do civilians/public in USA think about universal healthcare? To find out watch Hollywood Insider's episodic series Messages From America
– Why female superhero Captain Marvel's success shows that women should not be paid lower than men
– How Barbie wins the diversity game, with an army of "Sheroes" and dolls modeled on Yara Shahidi, Naomi Osaka and many others
– Netflix's Elite is a show where being gay is a non-issue and gay couples are celebrated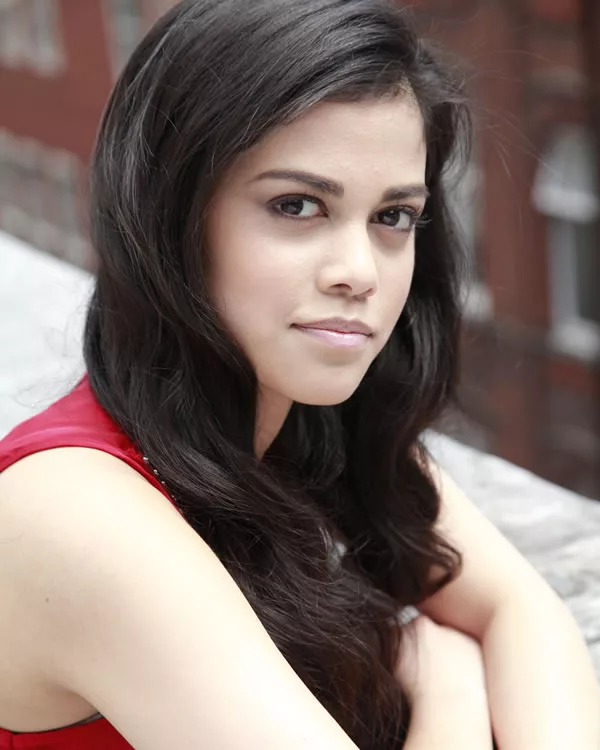 Bhawana Siwa is a writer for Hollywood Insider, writing film reviews and the occasional feature. Having grown up with a passion for finding beautiful stories, she aims to put her love of films and TV (and the hours she's spent watching them) to good use, aiding audiences to wade through the mass to find entertainment that is well-made, meaningful and that helps open their world up a little bit – exactly aligned with Hollywood Insider.