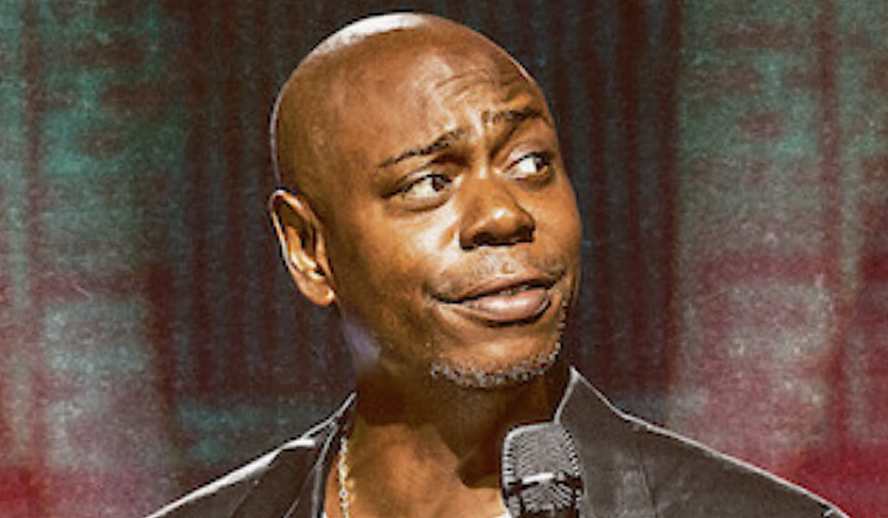 Photo: Celebrity Safety
In recent news, there appears to be a growing issue surrounding certain individuals in the public choosing to harass or attack celebrities and their families. A current example of this is depicted in Mike Tyson being heckled and repeatedly harassed by an overly intoxicated fan, while on an airplane. Though Tyson attempted to deescalate the situation and converse with the man, this did not satisfy the inebriated individual who chose to continue to belligerently pester the former heavyweight champion of the world. This harassment eventually led to Tyson beating and striking the man in the face, which then raised a heated societal debate over who was in the wrong and whether Tyson was slightly justified in his actions.
While it is clear that one should never resort to physical violence, this harassment that the former boxing star was subject to was consequently just as unnecessary and unacceptable. Since the 2022 Academy Awards, where one movie star slapped a world-famous comedian, there has been a growing number of people in the public now acting with a greater sense of security in their intolerable actions that at one time would have never been condoned.                
Related Video: Full Commentary on 'Top Gun: Maverick': Tom Cruise, Val Kilmer, Jennifer Connelly, Miles Teller
Related video: 'Top Gun: Maverick' Full Premiere Reactions: Tom Cruise, Val Kilmer, Jennifer Connelly, Miles Teller
Related video: EVOLUTION: Every Tom Cruise Role From 1981 to 2021, All Performances Exceptionally Poignant
Celebrity Safety – NBA Star Chris Paul's Mom Is Physically And Verbally Harassed by Fan During An NBA Finals Game
During an NBA finals game between the Mavericks and Suns on Mother's Day, basketball star Chris Paul's mother was physically and verbally harassed by a Mavericks fan. In a later interview with Robin Paul (Chris Paul's mom) she explained that during the game she was repeatedly touched and was forced to endure the fan shouting obscenities about her son's team. Robin states, "The guy was inebriated and he was trying to be funny by continually tapping me, saying Happy Mother's Day.'" She responded, "thank you, but please don't touch me." The fan, later turning out to be a seventeen-year-old minor, ignored her wishes and continued to harass both her and Chris Paul's wife, Jada Crawley Paul, whom she was with. The harassment reached a level when finally Chris Paul's wife went up to security to report what was happening and also the bar at the stadium to ask that they no longer serve the belligerent fans who were bothering them. It was later reported by the Mavericks that the fans were removed by security, "after attempting to give 'unwanted hugs' to members of Paul's family on the arena concourse."
Related article: EVOLUTION: Every Henry Cavill Role From 2001 to 2021, All Performances Exceptionally Poignant
Related article: EVOLUTION: Every Chris Evans Role From 1997 to 2020, All Performances Exceptionally Poignant
Related article: #metoo Revolution: Powerful Questions That Need Answers
Related article: FACT-CHECKED Series: Timothee Chalamet and 32 Facts about The Young Superstar
When NBA star Chris Paul was notified of the fans harassing his family he was infuriated and made attempts to physically confront the instigators. He was held back by personnel, but his response was clearly justified. The Mavericks went on to state that these particular individuals would be banned until 2023, but this team's response to the reprehensible behavior and even the illegal serving of minors by their own staff calls into question the morals of the Mavericks team. With the NBA finals ongoing these fans at most will only be punished by being removed from the game they were attending when they physically disturb people that stated they did not want to be touched. The response and consequences for these "fans" actions are completely underwhelming and continue a pattern of precedence that fails to fully discipline those who act without respect for others or their boundaries.          
Related article: A Tribute to Johnny Depp: The Actor and Musician Who Defined Range
Related video: EVOLUTION: Every Johnny Depp Role From 1984 to 2020, All Performances Exceptionally Poignant
Related article: A Tribute to the Hero & President Volodymyr Zelenskyy: Comedian/Actor, Ukraine's President and Heroic Leader
Dave Chapelle Is Assaulted on Stage while Performing
Dave Chapelle was attacked on stage on Tuesday, May 3rd, while performing at the Hollywood Bowl in Los Angeles for Netflix's comedy festival, Netflix Is A Joke. Amidst his set, a man, Isaiah Lee, rushed the stage and tackled Chapelle to the floor, while carrying a retractable knife. Chapelle was able to push the assailant off and Lee fled to the back of the stage in an attempt to escape. The venue's security as well as numerous friends and associates of Dave Chapelle chased the attacker down and subdued him before the police could arrive. Lee was visibly injured after the attack and suffered bruises to his face and had what appeared to be a broken arm. Dave Chapelle escaped the assault unharmed and finished his set after Lee was restrained. As a result of this assault the District Attorney of Los Angeles, George Gascón, has deemed that this blatant attack is not worthy of a felony charge, and has kicked the case to the City Attorney's Office.
Related article: MUST WATCH – The Hollywood Insider's CEO Pritan Ambroase's Love Letter to Black Lives Matter – VIDEO
Subscribe to The Hollywood Insider's YouTube Channel, by clicking here.
Related article: All Best Actor/Actress Speeches From The Beginning Of Oscars 1929-2019 | Hollywood Insider
Related article: The Hollywood Insider's CEO Pritan Ambroase: "The Importance of Venice Film Festival as the Protector of Cinema"
Related article: The Masters of Cinema Archives: The Hollywood Insider Pays Tribute to 'La Vie En Rose', Exclusive Interview with Director Olivier Dahan
Related article: – Want GUARANTEED SUCCESS? Remove these ten words from your vocabulary| Transform your life INSTANTLY
"Isaiah Lee, 23, was charged Thursday by the Los Angeles City Attorney's Office with single misdemeanor counts of battery, possession of a weapon with intent to assault, unauthorized access to the stage area during a performance and commission of an act that delays an event or interferes with a performer." In response to this attack with a deadly weapon not being considered a felony by LA DA Gascón, Chapelle's attorney, Gabriel Colwell, published the statement, "It's a travesty of justice that Gascón is refusing to prosecute this case as a felony. The city attorney, who filed the case, is doing his job but DA Gascón should also do his job and charge this as a felony…  Entertainers in LA need to know this is a justice system that will protect them. There is no question here that when someone is violently assaulted by another in possession of a deadly weapon that it should be charged as a felony." Sadly, there is a growing pattern of individuals being doled out the lightest possible punishments for their inexcusable actions and crimes. For whatever reason Chapelle's violent assaulter is being allowed to escape from the true gravity of his crime. What is reflected in Chapelle's attack is something that is being allowed time and time again, especially when looking back at how Will Smith was allowed to assault a fellow performer on stage without repercussion of any serious consequences.          
Related video: Full Premiere Reactions 'Doctor Strange in the Multiverse of Madness': Benedict Cumberbatch & Team
Related Video: OSCAR-NOMINATED – EXCLUSIVE: 'Dune' Full Commentary, Reactions, Making Of – Timothee Chalamet, Zendaya, Oscar Isaac
Related Video: OSCAR-NOMINATED – 'House of Gucci' Full Commentary & Behind the Scenes – Lady Gaga, Adam Driver, Jared Leto, Al Pacino
Related article: Why Queen Elizabeth II Is One Of The Greatest Monarchs | Her Majesty Queen Elizabeth II of United Queendom of Great Britain & Northern Ireland (Video Insight)
Limited Time Offer – FREE Subscription to The Hollywood Insider
Click here to read more on The Hollywood Insider's vision, values and mission statement here – Media has the responsibility to better our world – The Hollywood Insider fully focuses on substance and meaningful entertainment, against gossip and scandal, by combining entertainment, education, and philanthropy.
What Will Smith Slapping Chris Rock Has Led To Within Society?
While much of society has been divided over the actions of Will Smith, what has essentially proved most harmful is the lack of consequences that Smith faced after he assaulted Chris Rock on stage. This visible unaccountability that has been afforded to Smith is now serving as evidence to other members of the public that they may act however they wish and they still will escape true justice for their inexcusable behavior. At first, there were concerns about how comedians will be publicly treated as a result Smith's actions, but it is now clear that by essentially excusing Smith's behavior and by giving him what simply amounts to be a slap on the wrist, the public was able to see a prime example of someone awarded extremely prejudiced and biased favor. Now the consequence of this favor is spreading like a virus, giving people the impression that they can now act without regard for the ramifications of their actions. Individuals have grown bolder with their harassment of celebrities and now with Chapelle's assaulter escaping the full weight of the justice system, it is concerning to think about who else will be emboldened by the knowledge that the punishment is no longer as severe as the crime one could commit.            
​​ By Thomas Jacobs
Click here to read The Hollywood Insider's CEO Pritan Ambroase's love letter to Cinema, TV and Media. An excerpt from the love letter: The Hollywood Insider's CEO/editor-in-chief Pritan Ambroase affirms, "We have the space and time for all your stories, no matter who/what/where you are. Media/Cinema/TV have a responsibility to better the world and The Hollywood Insider will continue to do so. Talent, diversity and authenticity matter in Cinema/TV, media and storytelling. In fact, I reckon that we should announce "talent-diversity-authenticity-storytelling-Cinema-Oscars-Academy-Awards" as synonyms of each other. We show respect to talent and stories regardless of their skin color, race, gender, sexuality, religion, nationality, etc., thus allowing authenticity into this system just by something as simple as accepting and showing respect to the human species' factual diversity. We become greater just by respecting and appreciating talent in all its shapes, sizes, and forms. Award winners, which includes nominees, must be chosen on the greatness of their talent ALONE.
I am sure I am speaking for a multitude of Cinema lovers all over the world when I speak of the following sentiments that this medium of art has blessed me with. Cinema taught me about our world, at times in English and at times through the beautiful one-inch bar of subtitles. I learned from the stories in the global movies that we are all alike across all borders. Remember that one of the best symbols of many great civilizations and their prosperity has been the art they have left behind. This art can be in the form of paintings, sculptures, architecture, writings, inventions, etc. For our modern society, Cinema happens to be one of them. Cinema is more than just a form of entertainment, it is an integral part of society. I love the world uniting, be it for Cinema, TV. media, art, fashion, sport, etc. Please keep this going full speed."
More Interesting Stories From The Hollywood Insider
– Want GUARANTEED SUCCESS? Remove these ten words from your vocabulary| Transform your life INSTANTLY
– A Tribute to Martin Scorsese: A Complete Analysis of the Life and Career of the Man Who Lives and Breathes Cinema 
– Do you know the hidden messages in 'Call Me By Your Name'? Find out behind the scenes facts in the full commentary and In-depth analysis of the cinematic masterpiece
– A Tribute To The Academy Awards: All Best Actor/Actress Speeches From The Beginning Of Oscars 1929-2019 | From Rami Malek, Leonardo DiCaprio To Denzel Washington, Halle Berry & Beyond | From Olivia Colman, Meryl Streep To Bette Davis & Beyond
– In the 32nd Year Of His Career, Keanu Reeves' Face Continues To Reign After Launching Movies Earning Over $4.3 Billion In Total – "John Wick", "Toy Story 4", "Matrix", And Many More
celebrity safety, celebrity safety, celebrity safety, celebrity safety, celebrity safety, celebrity safety, celebrity safety, celebrity safety, celebrity safety, celebrity safety, celebrity safety, celebrity safety, celebrity safety, celebrity safety, celebrity safety, celebrity safety, celebrity safety, celebrity safety, celebrity safety, celebrity safety, celebrity safety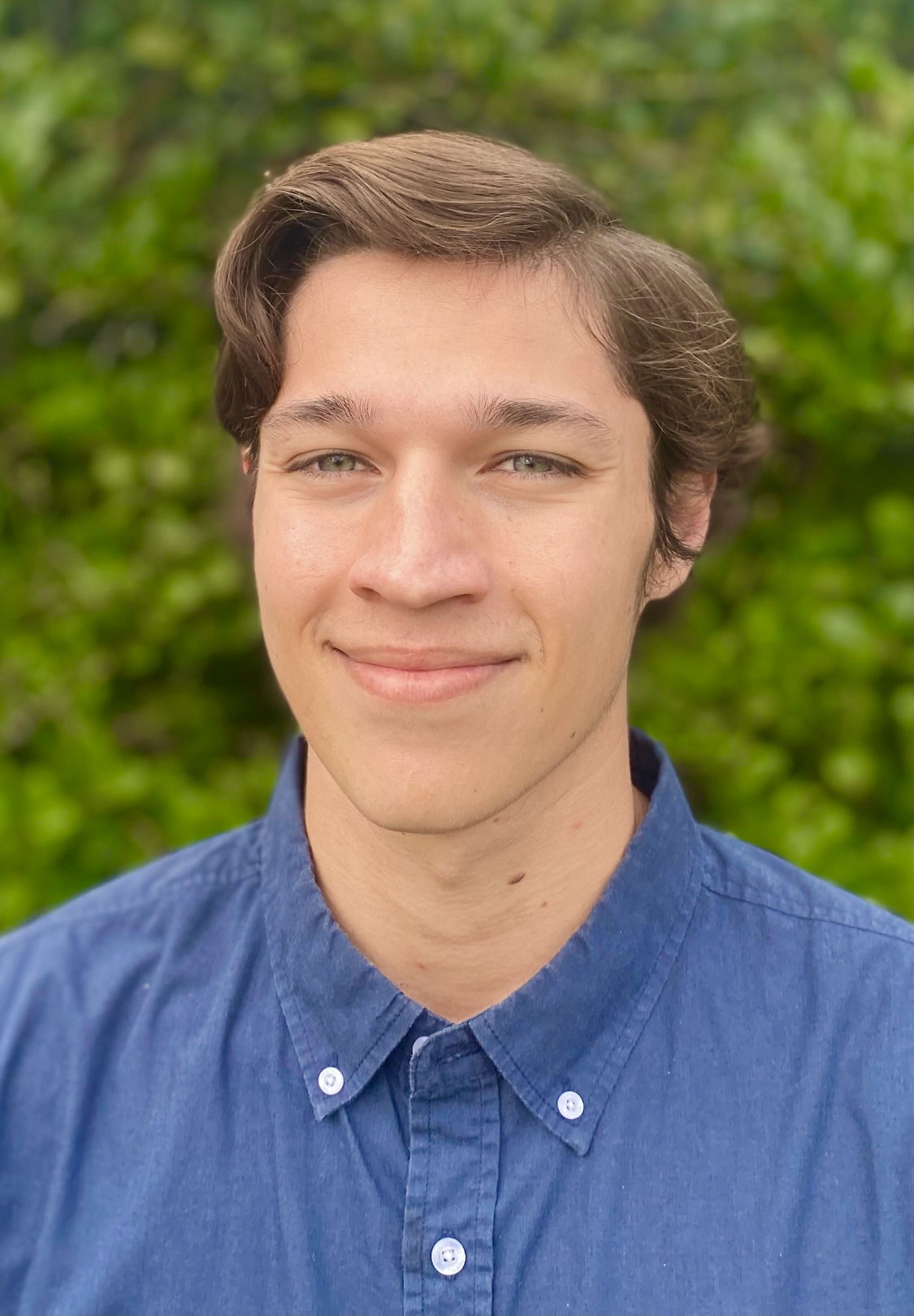 Thomas Jacobs is an avid writer, Cinema aficionado, and filmmaker. He graduated with Dean's Honors from the University of California, Santa Cruz with a major in Film and Digital Media. His passion is directly tied to the appreciation and creation of film and television, and this fact is reflected in his intent to be a writer for the acclaimed entertainment journal, The Hollywood Insider. His beliefs mirror the core goals and mission statement of The Hollywood Insider by sharing an admiration for quality entertainment as well as bolstering a sense of positivity and equality among all humans. Thomas believes that Cinema is an advantageous promoter of civil and social empowerment, and he shares a mutual societal view with  The Hollywood Insider, that people should not be judged by the color of their skin, but the content of their character.