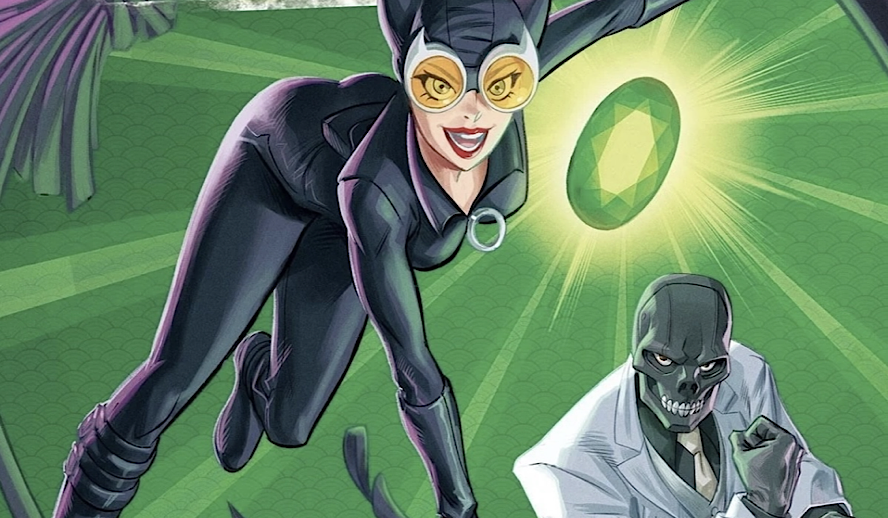 Photo: 'Catwoman: Hunted'
Catwoman has been getting a lot of hype recently. Pop culture is seeing a sort of resurgence for the character in my opinion, as audiences are calling for more feminine, feminist representation on screens and in media. We've seen 'Kate,' 'Black Widow,' and 'Captain Marvel,' just to name a few bigger-budget blockbusters. On the smaller screen, 'Ms. Marvel,' another female-led project, is about to hit Disney+ on June 8th, and in the next year we are supposed to get The Hulk's female counterpart, with Disney+'s, 'She-Hulk.' And, across the pond, 'Doctor Who' is currently enjoying their time with their first-ever female Doctor.
That being said, as far as DC goes, the market has been rather saturated in recent years with the overuse of one Harley Quinn, in everything from 2016's 'Suicide Squad' to 2020's 'Birds of Prey: And the Fantabulous Emancipation of One Harley Quinn' (Jesus, what a title), to the ongoing 'Harley Quinn' animated series on HBO Max, starring Kaley Cuoco. So, with the recent success of 'The Batman,' which featured another femme fatale/anti-heroine with Zoё Kravitz's Selina Kyle/Catwoman, talks of a spinoff HBO Max series following Kravitz's Catwoman have been spurred. And, let's not forget the medium from which these characters all originate: comic books. 
Related Video: Full Commentary on 'Top Gun: Maverick': Tom Cruise, Val Kilmer, Jennifer Connelly, Miles Teller
Related video: 'Top Gun: Maverick' Full Premiere Reactions: Tom Cruise, Val Kilmer, Jennifer Connelly, Miles Teller
Related video: EVOLUTION: Every Tom Cruise Role From 1981 to 2021, All Performances Exceptionally Poignant
'Catwoman: Hunted'
Tom King, a veteran DC Comics writer, helmed the wildly successful, 12-issue, 'Batman/Catwoman' series, which was published in 2020 as part of DC's Black Label and culminated with the two titular characters (who have endured an over 78-year fictional romance) finally sealing the deal and getting hitched. Married. "The bat and the cat," as they (rather irritatingly) referred to themselves throughout the self-proclaimed romantic saga. With this, it then seemed totally natural that we also get a Catwoman-centered DC animated movie sometime in the near future, which came in the form of the Shinsuke Terasawa-helmed anime, 'Catwoman: Hunted,' which took clear and heavy inspiration from Tom King's work with the characters, going so far as to actually use the cringey, aforementioned nicknames. 
Related article: The Hollywood Insider's CEO Pritan Ambroase: "The Importance of Venice Film Festival as the Protector of Cinema"
Related article: The Masters of Cinema Archives: The Hollywood Insider Pays Tribute to 'La Vie En Rose', Exclusive Interview with Director Olivier Dahan
Related article: – Want GUARANTEED SUCCESS? Remove these ten words from your vocabulary| Transform your life INSTANTLY
Catwoman
Catwoman was first introduced in 1940, just one year after the world's most famous crime-fighting caped crusader. It was actually in Batman's first issue as part of his official solo series that she came about, first being seen as a petty jewel thief, motivated only by greed. However, as the years went on, her character became more and more complex and she eventually went on to become a sort of anti-hero. A good person doing bad things. Catwoman has pretty much always been a romantic/seductive interest or lure for Batman, himself. More recently, she has also been revamped into a sort of sex symbol, and has also become a tenet of LGBTQ+ representation in comics and in media as a bisexual character, showing interest in both DC's male and female superheroes and supervillains. This is something that was on full display both in the animated 'Catwoman: Hunted,' as well as the theatrically released, live-action 'The Batman,' which saw Zoë Kravitz's rendition of the character go on a revenge quest in the name of her dead lover, Annika Koslov.
Related article: A Tribute to Johnny Depp: The Actor and Musician Who Defined Range
Related video: EVOLUTION: Every Johnny Depp Role From 1984 to 2020, All Performances Exceptionally Poignant
Related article: A Tribute to the Hero & President Volodymyr Zelenskyy: Comedian/Actor, Ukraine's President and Heroic Leader
'Catwoman: Hunted' did offer something interesting to the Catwoman mythos for me, however. Typically, I think of Catwoman as she was primarily presented in Matt Reeves's 'The Batman' or Tim Burton's 'Batman Returns,' a sort of street-level, cat-burglar type with a makeshift costume, tip-toeing along rooftops. However, with its jazz-heavy score, European/globe-trotting settings, international organized crime syndicates, and stylish rides, 'Catwoman: Hunted' elicited the same kind of feeling I get when I watch a Bond film. It gave this sense of high-class style, mixed with a seductive lure which, paired with the heist and espionage components, definitely came across as DC's answer to a feline-focused 007. I never really thought of Catwoman that way, but it kind of really works. She has definitely seen more 'Mission Impossible'-type outings in the comic-book pages, but I honestly think taking the character in more of a high-stakes, secret agent, grand larceny, 'Ocean's Eight' sort of direction in film could really be a timely take on a hot genre of storytelling and representation, one that's not just Jennifer Garner doing her best Liam Neeson impression (see 'Peppermint). 
Batwoman
Rather than be another story where the stoic Batman wrestles with whether or not to subdue the love of his life for her crimes, and perpetuate the saturation of heteronormative stories and characters, 'Catwoman: Hunted' couples a different "bat" with its titular "cat." Sticking with its feminist agenda and all-female lead cast, the anime introduces Batwoman aka Kate Kane. Batwoman is a superheroine and is also lesbian, adding another prominent member of LGBTQ+ representation to the story. The character also recently had their own series on The CW, which starred Ruby Rose, who was then replaced by Javicia Leslie before the show was ultimately totally canceled after just three seasons. In 'Catwoman: Hunted,' the sexual and romantic tension between the two lead women is thoroughly and, rather cartoonishly, exploited.
Related video: Full Premiere Reactions 'Doctor Strange in the Multiverse of Madness': Benedict Cumberbatch & Team
Related Video: OSCAR-NOMINATED – EXCLUSIVE: 'Dune' Full Commentary, Reactions, Making Of – Timothee Chalamet, Zendaya, Oscar Isaac
Related Video: OSCAR-NOMINATED – 'House of Gucci' Full Commentary & Behind the Scenes – Lady Gaga, Adam Driver, Jared Leto, Al Pacino
Related article: EVOLUTION: Every Henry Cavill Role From 2001 to 2021, All Performances Exceptionally Poignant
Related article: EVOLUTION: Every Chris Evans Role From 1997 to 2020, All Performances Exceptionally Poignant
Related article: #metoo Revolution: Powerful Questions That Need Answers
Related article: FACT-CHECKED Series: Timothee Chalamet and 32 Facts about The Young Superstar
Which I guess makes sense, given it's an animated movie. Now, I'm not against Batwoman and Catwoman having a scandalous, naughty, homoerotic relationship, especially given these are two characters for which this could naturally come about. What I am against, is the unabashed childishness the scene in question involves: Batwoman, a member of the Bat Family, someone Batman (a notoriously and characteristically untrusting hero) himself chooses to work with, is essentially reduced to a helpless, quivering, stuttering mess at the sheer suggestive sight of Catwoman in a towel, and mention of a bath. It was honestly a notably poor representation of what could have otherwise been an interesting, contemporary take on a lesbian superhero.
Like Soured Milk
The movie's last act took a neck-breaking left turn in a direction I never would have seen coming – and not in a good way. Once monsters started crawling from portals in the floor, a winged vampiress started flying through the air, and the main villainess was revealed to be a cat-human hybrid monster, I genuinely thought I was having a stroke of some kind. Oh, I almost forgot to mention the zombie boss fight. There was also a zombie boss fight. Now, admittedly, I'm not a huge viewer of anime content, so I don't know if this embrace of all things random is par for the course or just unique to this one, but once crime boss Moxi Manheim donned his Voltron-esque mech suit, I was ready to tune out. As a comic book fan, I can tell you these are all real DC characters and these are indeed their semi-comic-accurate abilities and attributes, but the rapid-fire outlandishness, all crammed into the last fifteen minutes of what was an otherwise semi-grounded Interpol team-up anime film, just left a bad taste in my mouth. And then, after all of those cartoonish, nonsensical fireworks, the film ends by revealing this was all about an underground sex-trafficking ring. You read that, right.
Related article: Why Queen Elizabeth II Is One Of The Greatest Monarchs | Her Majesty Queen Elizabeth II of United Queendom of Great Britain & Northern Ireland (Video Insight)
Limited Time Offer – FREE Subscription to The Hollywood Insider
Click here to read more on The Hollywood Insider's vision, values and mission statement here – Media has the responsibility to better our world – The Hollywood Insider fully focuses on substance and meaningful entertainment, against gossip and scandal, by combining entertainment, education, and philanthropy.
Related article: MUST WATCH – The Hollywood Insider's CEO Pritan Ambroase's Love Letter to Black Lives Matter – VIDEO
Subscribe to The Hollywood Insider's YouTube Channel, by clicking here.
Related article: All Best Actor/Actress Speeches From The Beginning Of Oscars 1929-2019 | Hollywood Insider
Furthermore, the voice work just did not seem up to par, either. This was actually rather shocking to me, as this DC animated movie employed incredible talents such as the likes of Lauren Cohan from 'The Walking Dead,' Stephanie Beatriz from 'Brooklyn Nine-Nine,' and Jonathan Banks from the critically-acclaimed 'Breaking Bad' and 'Better Call Saul.' The anime also starred Keith David as Tobias Whale, an actor whose career includes a huge catalog of voiceover work in animation, specifically. This could, perhaps have even been a problem with direction. Maybe Shinsuke Terasawa wasn't the right person for the job. This would be less surprising, as this is the animator's directorial debut in terms of feature-length films, having only previously directed individual episodes of anime TV series.
All of this being said, it is important to note, however, that 'Catwoman: Hunted' did prove that Catwoman/Selina Kyle can be fused with high-class, 007-esque elements that only serve the character and her mythos. Even though it kind of fell apart for me at the end, the movie did leave me with a lasting impression, a vision of Selina Kyle sauntering through a champagne-soaked casino, eyeing her target – perhaps even with Interpol in her ear, just as 'Catwoman: Hunted' had it – all set to a smooth jazz score, accompanied with stylish, tricked-out rides. DC should take note of this, especially in a world where an Ana de Armas-led 'John Wick' spinoff has been announced, just a few years after we also made history with the first female (and Black) 007. These are both successful franchises that easily align themselves with the genre in question, the genre of spy thriller, action/adventure, and espionage films that Catwoman can so easily be a part of. 
Cast: Elizabeth Gillies, Stephanie Beatriz, Kirby Howell-Baptiste, Jonathan Banks, Steve Blum, Lauren Cohan, Jonathan Frakes, Keith David, Zehra Fazal, Andrew Kishino, Ron Yuan, Jacqueline Obradors, Kelly Hu, Eric Lopez
Crew: 
Director – Shinsuke Terasawa

Producer – Colin A.B.V. Lewis, Sam Register, Ethan Spaulding

Editor – Robert Ehrenreich

Writer – Greg Weisman
By Connor Garvin
Click here to read The Hollywood Insider's CEO Pritan Ambroase's love letter to Cinema, TV and Media. An excerpt from the love letter: The Hollywood Insider's CEO/editor-in-chief Pritan Ambroase affirms, "We have the space and time for all your stories, no matter who/what/where you are. Media/Cinema/TV have a responsibility to better the world and The Hollywood Insider will continue to do so. Talent, diversity and authenticity matter in Cinema/TV, media and storytelling. In fact, I reckon that we should announce "talent-diversity-authenticity-storytelling-Cinema-Oscars-Academy-Awards" as synonyms of each other. We show respect to talent and stories regardless of their skin color, race, gender, sexuality, religion, nationality, etc., thus allowing authenticity into this system just by something as simple as accepting and showing respect to the human species' factual diversity. We become greater just by respecting and appreciating talent in all its shapes, sizes, and forms. Award winners, which includes nominees, must be chosen on the greatness of their talent ALONE.
I am sure I am speaking for a multitude of Cinema lovers all over the world when I speak of the following sentiments that this medium of art has blessed me with. Cinema taught me about our world, at times in English and at times through the beautiful one-inch bar of subtitles. I learned from the stories in the global movies that we are all alike across all borders. Remember that one of the best symbols of many great civilizations and their prosperity has been the art they have left behind. This art can be in the form of paintings, sculptures, architecture, writings, inventions, etc. For our modern society, Cinema happens to be one of them. Cinema is more than just a form of entertainment, it is an integral part of society. I love the world uniting, be it for Cinema, TV. media, art, fashion, sport, etc. Please keep this going full speed."
More Interesting Stories From The Hollywood Insider
– Want GUARANTEED SUCCESS? Remove these ten words from your vocabulary| Transform your life INSTANTLY
– A Tribute to Martin Scorsese: A Complete Analysis of the Life and Career of the Man Who Lives and Breathes Cinema 
– Do you know the hidden messages in 'Call Me By Your Name'? Find out behind the scenes facts in the full commentary and In-depth analysis of the cinematic masterpiece
– A Tribute To The Academy Awards: All Best Actor/Actress Speeches From The Beginning Of Oscars 1929-2019 | From Rami Malek, Leonardo DiCaprio To Denzel Washington, Halle Berry & Beyond | From Olivia Colman, Meryl Streep To Bette Davis & Beyond
– In the 32nd Year Of His Career, Keanu Reeves' Face Continues To Reign After Launching Movies Earning Over $4.3 Billion In Total – "John Wick", "Toy Story 4", "Matrix", And Many More
catwoman, catwoman, catwoman, catwoman, catwoman, catwoman, catwoman, catwoman, catwoman, catwoman, catwoman, catwoman, catwoman, catwoman, catwoman, catwoman, catwoman, catwoman, catwoman, catwoman, catwoman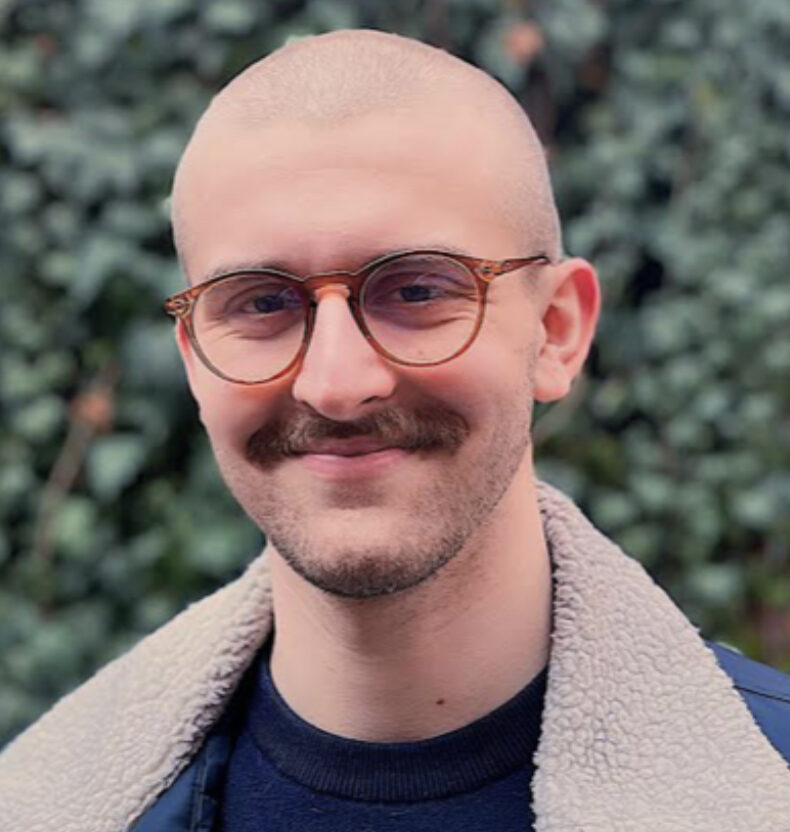 Connor Garvin has been a writer for as long as he can remember. Writing has enabled him to distill the thoughts within his own head, as well as allowed him to have those same thoughts heard. Connor is a screenwriter, and filmmaker more generally, with a focus on television. He also believes that real change only occurs if everyone is heard, and is therefore a proud champion of the arts, and a kindred spirit to The Hollywood Insider and its values.