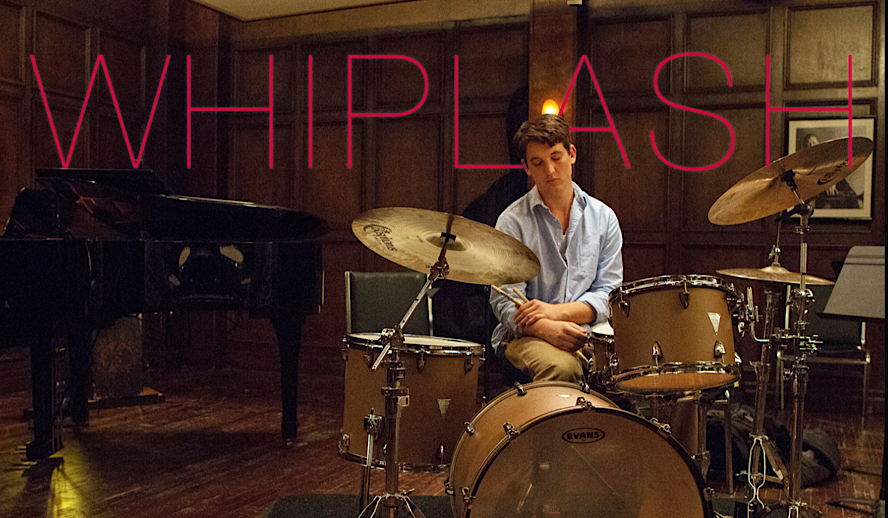 Photo: 'Whiplash'
Music and Cinema often complement each other well when they're paired together. For certain musical artists, the lives they led and the sacrifices they made to become chart-topping, household names provide the kind of storytelling that any filmmaker would fiend for. Apart from the narrative potential, a film studio could mine from the lives of great artists, the art of music, in general, is enticing enough of a draw to lure audiences into the theater.
Being a fan of an artist whose story is being told, or being a fan of just a particular musical genre that's getting their shine in Hollywood, has the ability to create a deep connection between the viewer and the content that feels more personal. Or perhaps you yourself may aspire for fame on a pop cultural level, and it might only further fuel your ambitions witnessing a singer's story who managed to fulfill their own gargantuan dreams. Because of these many factors, movies about music are capable of accomplishing great Cinematic success. 
Related article: 'In the Heights' – Behind the Scenes and Full Commentary/Reactions from Cast & Crew
Related article: The Hollywood Insider's CEO Pritan Ambroase: "The Importance of Venice Film Festival as the Protector of Cinema"
These top five movies, in particular, are personal favorites that have a strong appeal to them, but also have the commercial box office and accolades to justify their reputation. 
Movies About Aspiring Musicians: 
'8 Mile'
There weren't too many well-known films based on hip hop prior to '8 Mile's' debut. Much like the hip hop genre was at one point, films about rap seemed niche; only accessible through a carefully selected few. To this day, classic hip hop stories like 'Wild Style' and 'Beat Street' come off as rare, exotic artifacts held up in a vault somewhere like evidence of a dangerous conspiracy. But with the rap scene growing into the unstoppable force it eventually became, it was only a matter of time before mainstream Hollywood explored rap's vast catalog for stories with massive appeal.
In 2002, Hollywood finally found the right story to tell with '8 Mile', the feature loosely based on Eminem – the biggest rapper in the world. Directed by the late Curtis Hansen and written by Scott Silver, who gifted audiences with other Oscar-worthy films like 'Joker' and 'The Fighter', '8 Mile' was a gritty look into the underground mid-90s Detroit hip hop scene that gave birth to Slim Shady. Battle rap was seen on the silver screen in all of its cutthroat savagery, with urban poets weaponizing the art of poetry to slay their adversaries in front of bloodthirsty crowds. 
At the center of this ruthless war of words was Eminem's B-Rabbit, a struggling artist barely making ends meet at a factory, desperate to find a path to Hip Hop success even if he had to carve it out himself. It's easy to see why he's so relentless in his pursuit for stardom. He lives, or dwells rather, in a trailer with a negligent mother (Kim Basinger) and a little sister that his neighborhood leaves no prospective future to. His mother's abusive boyfriend looms over the poverty-stricken family in the form of Michael Shannon, and even his love life has its fair share of problems.
Related article: MUST WATCH – The Hollywood Insider's CEO Pritan Ambroase's Love Letter to Black Lives Matter – VIDEO
Subscribe to The Hollywood Insider's YouTube Channel, by clicking here.
Success in rap is really B-Rabbit's only way out of an all-around hopeless situation, but unfortunately, his rap career also presents its own set of obstacles. The Detroit native may have the skill, but he lacks the connections, and suffers a severe case of stage fright that nearly runs him out of the music industry altogether. Couple that with the fact that he's white, which means there's already an overwhelming bias against him in an underground genre that favors African American artists, and not even a miracle seems enough to help B-Rabbit to achieve his goals. You'd think it might take divine intervention for this struggling artist to so much as catching a break, let alone actually become the star he wants to be.
Despite the ugliness of B-Rabbit's life, the aforementioned underground hip-hop scene provides beauty in that grit. '8 Mile' showcases the power and passion that once flourished in the underground battle scene. It shows the sacred brotherhood that forms between the hip hop head's common interest in rap, and the level of skill needed to put words together the way that only emcees can. A brutally honest portrayal bursting with both musical and acting talent, '8 Mile' was truly a special moment in hip-hop.
'Ray'
2004's 'Ray' was an engrossing look at the legendary rhythm and blues singer Ray Charles. Starring Jamie Foxx who turned in a stunning performance, 'Ray' followed Charles on his thirty-year journey to build an incredible career for himself. The film can be a hard watch, as it reveals the kind of tragedies, adversities, and struggles Charles faced in his early years, but it's also necessary viewing. You really get to feel and almost experience the pain that later informed Charles' work, giving you a greater understanding of it. The movie is steeped in soulful music that entrenches you from the get-go. If you're a fan of Charles' particular genre of music, the power behind it might be sure to move you to tears.
Related article: Why Queen Elizabeth II Is One Of The Greatest Monarchs | Her Majesty Queen Elizabeth II of United Queendom of Great Britain & Northern Ireland (Video Insight)
Limited Time Offer – FREE Subscription to The Hollywood Insider
Click here to read more on The Hollywood Insider's vision, values and mission statement here – Media has the responsibility to better our world – The Hollywood Insider fully focuses on substance and meaningful entertainment, against gossip and scandal, by combining entertainment, education, and philanthropy.
At the same time, the film also tempts non-fans to join the genre with mesmerizing performances that also move you on a spiritual level. 'Ray' is rounded out by an all-star, unforgettable cast, but undoubtedly it's a movie where Foxx shines the brightest. He plays the part like Charles' name lives or dies by his portrayal, and not only does the former comedian honor the Grammy award winner, but he only strengthens an already strong legacy. It's a film almost as iconic as the man it's based on, and being that Charles passed away shortly after its release, 'Ray' is a beautiful swan song celebrating the influence of one of the greatest singers known to man.
'
Whiplash'
Directed by then fresh-faced director Damien Chazelle, 'Whiplash' follows young drummer Andrew Neiman on his quest to become a successful drummer. Neiman, played by Miles Teller, pursues this goal with an almost unhealthy obsession. He doesn't just work towards his dreams, he lives for them, to the point where reality and everything to do with it come off as potential distractions impeding his ambition. When Neiman is recruited by the prestigious Shaffer Conservatory Studio Band in New York, he's one step closer to achieving his life-long mission. The only issue is his teacher, Terrence Fletcher (JK Simmons), is arguably more obsessive with music than he is, utilizing questionable and often abusive tactics to push Neiman beyond his limits.
'Whiplash' offers brutal but insightful commentary on the sacrifices needed to become a great artist, the amount of discipline and focus one takes on to surpass their own limitations, and the different motivations that drive the individual artist. Watching 'Whiplash', creatives can't help but put themselves in Neiman's shoes, wondering if their own work ethic, or lack thereof, may have not been enough in their own careers. But how much is too much? Is there a point where a creative is pushed a bit too far, too fast, and they break as a result? Or is the truly gifted artist unbreakable, and no matter how hard you push them, their natural instincts will make sure that they constantly rise up to meet the challenge? It's a film that presents fascinating questions with no clear, definitive answers, leaving it up to the viewer to decide if that kind of success is worth it for that kind of pain.
Aside from being creatively stimulating, 'Whiplash' was a strong and surprising hit. It put Chazelle's name on the map, earned several Academy Award nominations, and won JK Simmons a well-deserved Oscar for Best Supporting Actor.
Related article: The Hollywood Insider's CEO Pritan Ambroase: "The Importance of Venice Film Festival as the Protector of Cinema"
Related article: The Masters of Cinema Archives: The Hollywood Insider Pays Tribute to 'La Vie En Rose', Exclusive Interview with Director Olivier Dahan
Related article: – Want GUARANTEED SUCCESS? Remove these ten words from your vocabulary| Transform your life INSTANTLY
'La La Land'
Another one of Chazelle's projects, and almost a spiritual sequel to 'Whiplash', 2016's musical drama' 'La La Land' tells the story of Sebastian Wilder(Ryan Gosling) and Mia Dolan (Emma Stone), two star crossed lovers trying to become stars on their own in Hollywood, California. Although they both dream big, their goals are vastly different. Mia is trying to make it as a Hollywood actress, auditioning for any part that will present her the opportunity to realize her dreams no matter how small.
Meanwhile, Sebastian wants to open up a Jazz club to try and add life to what he also feels is a dying genre of music. As fascinating as it is to watch Stone's Mia trying to climb the ranks of Hollywood, it's equally as fascinating watching Sebastian attempting to rekindle the world's love for Jazz as if he's the last Jazz player alive. Whereas 'Whiplash' features characters that are religiously dedicated to the art, however, 'La La Land's Sebastian doesn't have the same level of resolve that Terrence and Neiman do. There's room for doubt in Sebastian's mind, and this doubt persuades Sebastian to lend his talents to more modern, contemporary music to make ends meet. But even after making the good money that comes with being in a more modern band, Sebastian finds himself longing for the art of Jazz, which is a relatable and provocative display of an artist's loyalty to their dreams.
'La La Land' continued Chazelle's winning streak. On a $30 million budget, the film went on to make $448 million at the box office, becoming Chazelle's highest-grossing film to date. It went on to earn eleven Academy Award nominations, picking up six wins which included Best Director for Chazelle, and Best Actress for Stone. 
Related article: Must Watch: Damien Chazelle Explores How Far Artists Go for Greatness in 'Whiplash'
Related article: Must-Watch – 'Soul': Pixar Proves the Power of the Human Spirit in Newest Original Film
'Soul'
Another film focused on Jazz with a supernatural twist, 'Soul' is a 2020 Pixar animated film that focuses on the life, and death, of fictional Jazz pianist Joe Gardener (Jamie Foxxx). Joe primarily works as a middle school teacher, but as much as he enjoys grooming the next great batch of future musicians, his dream has always been to play music on a professional level. Despite being middle-aged and well into his teaching career, when the opportunity to open up for a legendary Jazz musician presents itself, Joe jumps at the chance. His dreams have been given a second wind of life, and if he makes a good enough impression, he might find himself performing on his own stage in front of a capacity crowd. But as things are looking up, an untimely and unfortunate accident ends up costing Joe his life, and his dreams along with it.
The remainder of 'Soul' follows Joe's spirit as he desperately tries to find a way back into his body and continue living, because keeping his dream alive is more important to Joe than keeping himself alive. Regardless of its fantastical concept, 'Soul' excels at using its supernatural premise to meditate on the significance of a musician's dreams, and if there ever comes a point where it's better to let your dreams go than to hold on to them kicking and screaming. The supernatural backdrop just allows the film to explore these concepts in innovative and creative ways, using childlike animation and wonder to tackle existential crises usually reserved for adults. Like 'La La Land', 'Soul' features beautiful Jazz music that's majestic to listen to, and if you're not a fan of Jazz, it's hard not to develop an appreciation for it after watching this film. 
By Tony Stallings
Click here to read The Hollywood Insider's CEO Pritan Ambroase's love letter to Black Lives Matter, in which he tackles more than just police reform, press freedom and more – click here.
An excerpt from the love letter: The Hollywood Insider's CEO/editor-in-chief Pritan Ambroase affirms, "The Hollywood Insider fully supports the much-needed Black Lives Matter movement. We are actively, physically and digitally a part of this global movement. We will continue reporting on this major issue of police brutality and legal murders of Black people to hold the system accountable. We will continue reporting on this major issue with kindness and respect to all Black people, as each and every one of them are seen and heard.
Just a reminder, that the Black Lives Matter movement is about more than just police brutality and extends into banking, housing, education, medical, infrastructure, etc. We have the space and time for all your stories. We believe in peaceful/non-violent protests and I would like to request the rest of media to focus on 95% of the protests that are peaceful and working effectively with positive changes happening daily. Media has a responsibility to better the world and The Hollywood Insider will continue to do so."
Ways to support Black Lives Matter Movement to end systemic racism
More Interesting Stories From The Hollywood Insider
– Want GUARANTEED SUCCESS? Remove these ten words from your vocabulary| Transform your life INSTANTLY
– Compilation: All James Bond 007 Opening Sequences From 1962 Sean Connery to Daniel Craig
– Do you know the hidden messages in 'Call Me By Your Name'? Find out behind the scenes facts in the full commentary and In-depth analysis of the cinematic masterpiece
– A Tribute To The Academy Awards: All Best Actor/Actress Speeches From The Beginning Of Oscars 1929-2019 | From Rami Malek, Leonardo DiCaprio To Denzel Washington, Halle Berry & Beyond | From Olivia Colman, Meryl Streep To Bette Davis & Beyond
– In the 32nd Year Of His Career, Keanu Reeves' Face Continues To Reign After Launching Movies Earning Over $4.3 Billion In Total – "John Wick", "Toy Story 4", "Matrix", And Many More
aspiring musicians, aspiring musicians, aspiring musicians, aspiring musicians, aspiring musicians, aspiring musicians, aspiring musicians, aspiring musicians, aspiring musicians, aspiring musicians, aspiring musicians, aspiring musicians, aspiring musicians, aspiring musicians, aspiring musicians, aspiring musicians, aspiring musicians, aspiring musicians, aspiring musicians, aspiring musicians, aspiring musicians, aspiring musicians, aspiring musicians, aspiring musicians, aspiring musicians, aspiring musicians, aspiring musicians, aspiring musicians, aspiring musicians, aspiring musicians, aspiring musicians, aspiring musicians, aspiring musicians, aspiring musicians, aspiring musicians, aspiring musicians, aspiring musicians, aspiring musicians, aspiring musicians, aspiring musicians, aspiring musicians, aspiring musicians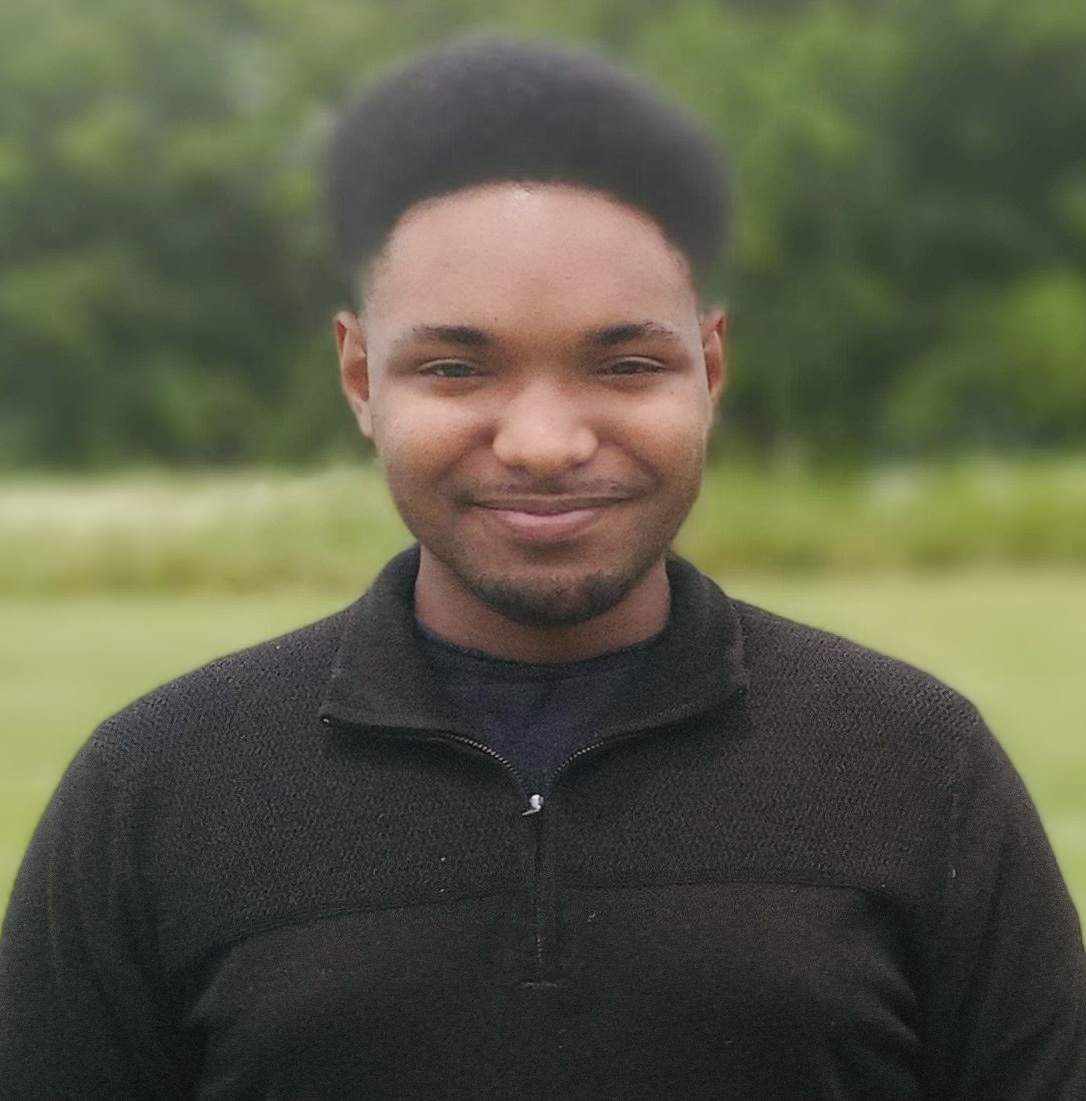 Tony Stallings is an avid follower of the entertainment industry who uses his passion for writing to relay meaningful, positive messages and narratives from the world of Hollywood. Tony doesn't just focus on covering entertainment, but delving into it. He prides himself on focusing on the bigger picture, concerned with how entertainment culture affects and shapes the world at large with utmost honesty. Tony's dedication to journalistic integrity, reliability and passion is a common bond that he shares with Hollywood Insider, and he's eager to help people recognize the value of entertainment through their platform.