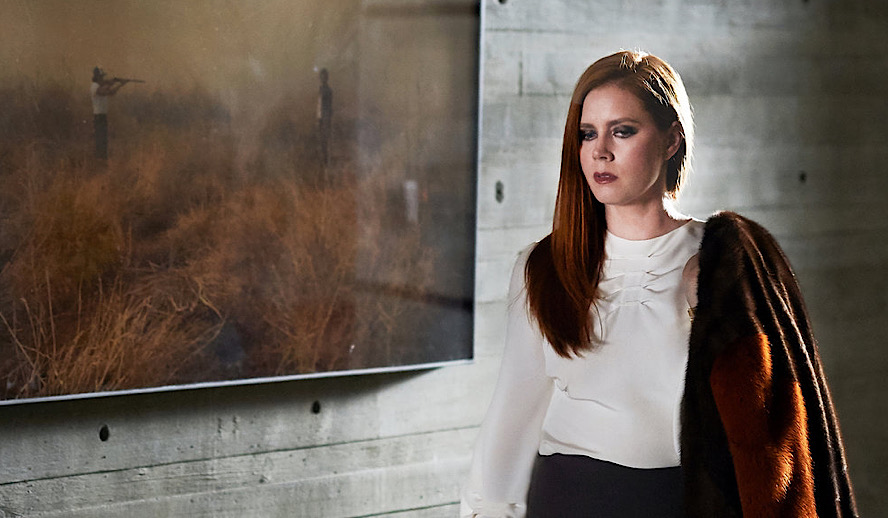 Video Version of this Article
Photo: 'Nocturnal Animals'/Focus Features/Hollywood Insider YouTube Channel
The incredibly talented, multi-faceted and popular fashion designer Tom Ford has also dabbled in filmmaking. 'Nocturnal Animals' is his second directorial venture, after his 2009 film 'A Single Man', and is also written by him.
Susan Morrow (Amy Adams) is a rich art gallery owner, filled with a deep dissatisfaction with her supposedly charmed life. One day, out of the blue, she receives a package with a book from her ex-husband from twenty years ago, Edward Sheffield (Jake Gyllenhaal), which he has written and dedicated to her. The movie switches between the book's story and real-life as Susan reads it; there are two parallel stories running at the same time. The book is about a small family whose vacation takes a tragic turn.
Related article: The Complete List of 2021 Oscar Nominations – Celebrations, Surprises & Snubs | The Show Must Go On
Related article: April Movies Release Schedule: The Most Accurate List of Every Movie Coming Out in April – Live Updates
The movie's pervasive themes are revenge, catharsis, regret, and closure, and it is filled with symbolism. It cleverly ties in Susan and Edward's real-life with Edward's book's story. Even though we never get to see him in the present time in the movie, the script can create a connection with his character via his book. There are clues littered throughout the movie about what the book is really about: his inner feelings about Susan, who left him rather unceremoniously after cheating on him and aborting his baby.
The revenge arc in this movie is different because it is shown to us from the perspective of the person on the other side of it, Susan. Usually, movies portray revenge and redemption arcs from the perspective of the person who was carrying it out, making us empathize with their story and villainizing the other party. This movie is unique since it incorporates both sides of the story, and prompts the audience to empathize with both. The flashbacks are based on Susan's viewpoint, whereas the book's story shows us Edward's viewpoint. Depending on each person's personal convictions, you may feel sympathy for Susan or Edward. Sometimes, both.
'Nocturnal Animals' – The Symbolism of the Book and Its Story
Everything in the movie has an underlying meaning. The title sequence is a montage of nude plus-sized women dancing to a red backdrop. It is a totally unexpected and jarring opening, which also caused a lot of controversies. When the sequence ends, we see that it is part of Susan's art show. As the movie progresses and we get to know her better, we understand the bizarre nature of her art. She has lost what these women have: joy, non-conformity to societal standards of beauty, and freedom. She longs to reject social conventions that she is so tightly bound to, what her mother expected of her in the past, what her social standing expects of her now. Art is her output, just like Edward's is his writing.
Related article: MUST WATCH – Hollywood Insider's CEO Pritan Ambroase's Love Letter to Black Lives Matter – VIDEO
Subscribe to Hollywood Insider's YouTube Channel, by clicking here. 
There are many subtle ways the director and scriptwriter Ford hints at the actual significance of the book's story. When Susan opens the book and gets a paper cut, it is a subtle hint at why the book had been sent to her: to hurt her. In the flashbacks, we hear Susan with a Southern accent during her time with Edward, although present-day Susan has lost that accent completely. The wife in the book is also from Texas and has a Southern accent.
The male lead in the book, Tony, is played by Gyllenhaal, as is Edward. His wife (Isla Fisher) looks a lot like Susan, playing upon the running joke of the confusion between Amy Adams and Isla Fisher. While the wife is clearly supposed to represent Susan, the daughter represents his unborn child that Susan had aborted years ago. Through the book, Edward tries to find closure as his wife and future child were snatched away from him.
Through Susan's thoughts and flashbacks, we see the dissolution of her marriage to Edward as she considers him too sentimental and sensitive for the real world. Edward's perception of this is that she considers him weak. In the book, we see Tony go through a transformation from mild-mannered and meek to strong and courageous as he avenges his wife and daughter's death, representing the transformation Edward wants for himself. Also, the detective-in-charge's words symbolizes his inner war with himself, when he constantly asks him why he did not step up and try to get between his wife and his daughter and the men on the interstate.
Related article: The Power of Positivity: Ikorodu Bois + Chris Hemsworth + Russo Brothers + Sam Hargrave
Limited Time Offer – FREE Subscription to Hollywood Insider
Click here to read more on Hollywood Insider's vision, values and mission statement here – Media has the responsibility to better our world – Hollywood Insider fully focuses on substance and meaningful entertainment, against gossip and scandal, by combining entertainment, education, and philanthropy. 
Another Easter egg left by Ford is the way the body of the daughter is laid out on the sofa in the book. In exactly the next scene (in real life), when Susan calls her daughter, she is laid out in the exact same way. In one scene, Susan stares at a piece of artwork in her gallery which spells out "REVENGE" and gets suddenly reminded of the villain from the book. Susan also talks to her colleague about how Edward used to call her a "nocturnal animal", which is the title of the book.
The Dark Depths of Human Emotion and Behavior
The movie is violent, uncomfortable, and deals with ugly emotions people usually never talk about. The novel is gripping and violent, which distresses Susan as well as the audience. The especially graphic violence is deeply antithetical to how Susan remembers Edward in real life: shocking her even more. It is clear that he is living out his negative emotions through his art form of writing, just as how Susan is living out her fantasy of going against societal norms in her art.
In one of Susan's flashbacks, she recalls a fight she had with Edward about how he should write about something other than himself because it is not too interesting to read (hurtful words for any writer). Twenty years after their split, Edward finally did write a finished novel about himself, which on the surface looks like it is not about him at all to anyone unaware of his personal story. This shows how he has grown as a writer and remembers Susan's hurtful words twenty years later as well. This is his message to her: he can now write about himself and what he knows in a way that is great writing.
Related article: Hollywood Insider's CEO Pritan Ambroase: "The Importance of Venice Film Festival as the Protector of Cinema"
Related article: The Masters of Cinema Archives: Hollywood Insider Pays Tribute to 'La Vie En Rose', Exclusive Interview with Director Olivier Dahan
A scene that deserves special mention is the scene when Tony's car is run off the road by three men in a different car in the middle of the night. The tension in that scene is palpable and enhanced by filmmaking decisions. Ford uses natural elements like the eerie silence of a lonely interstate at night instead of a soundtrack to create tension. Nothing feels scripted; there is a natural, seemingly improvised flow to the acting and dialogues, which adds to the tension of the scene as it is uncomfortably realistic.
There are many moments in the scene where there are slight glimmers of hope that they might get out of that situation, creating an emotional roller coaster for the audience. Ray, exceptionally played by Aaron Taylor-Johnson, is terrifying. He is able to create a feeling of dread within the audience without any exaggerated acting. He adds an extra layer of realism to the scene as someone you could very possibly come across on a dark interstate in the middle of Texas.
Spoiler alert – coming up!
Let's Talk About the Polarizing Ending
The ending had the entire audience in an uproar. It has been the subject of many thought pieces and analyses. The movie ends with Susan going to dinner to meet Edward after finishing his book. She is looking forward to the dinner, hopeful, and full of emotions. She waits for him at the restaurant and he never shows up. Some members of the audience felt that they were left without closure, just as Susan was.
Since this movie is all about symbolism, Ford did signal before this that Edward would not show up. At the end of the book, after Tony kills Ray, he kills himself. Since Tony is a metaphor for Edward, this means that he has achieved closure after pouring his heart out into his book. He wants to show Susan that she has lost the power she had over him, that now *he* is leaving her behind, stuck in her unhappy marriage to Hutton. He wants Susan to feel the way he felt twenty years ago. This is his real-life revenge.
How did you feel about the ending?
Cast: Amy Adams, Jake Gyllenhaal, Aaron Taylor-Johnson, Armie Hammer, Isla Fisher, Michael Shannon
Cinematography: Seamus McGarvey | Editor: Joan Sobel
Director: Tom Ford | Writer: Tom Ford | Producer: Tom Ford, Robert Salerno
By Mirhan Tariq
Click here to read Hollywood Insider's CEO Pritan Ambroase's love letter to Black Lives Matter, in which he tackles more than just police reform, press freedom and more – click here.
An excerpt from the love letter: Hollywood Insider's CEO/editor-in-chief Pritan Ambroase affirms, "Hollywood Insider fully supports the much-needed Black Lives Matter movement. We are actively, physically and digitally a part of this global movement. We will continue reporting on this major issue of police brutality and legal murders of Black people to hold the system accountable. We will continue reporting on this major issue with kindness and respect to all Black people, as each and every one of them are seen and heard. Just a reminder, that the Black Lives Matter movement is about more than just police brutality and extends into banking, housing, education, medical, infrastructure, etc. We have the space and time for all your stories. We believe in peaceful/non-violent protests and I would like to request the rest of media to focus on 95% of the protests that are peaceful and working effectively with positive changes happening daily. Media has a responsibility to better the world and Hollywood Insider will continue to do so."
Ways to support Black Lives Matter Movement to end systemic racism
– Do you know the hidden messages in 'Call Me By Your Name'? Find out behind the scenes facts in the full commentary and In-depth analysis of the cinematic masterpiece
– A Tribute To The Academy Awards: All Best Actor/Actress Speeches From The Beginning Of Oscars 1929-2019 | From Rami Malek, Leonardo DiCaprio To Denzel Washington, Halle Berry & Beyond | From Olivia Colman, Meryl Streep To Bette Davis & Beyond
– In the 32nd Year Of His Career, Keanu Reeves' Face Continues To Reign After Launching Movies Earning Over $4.3 Billion In Total – "John Wick", "Toy Story 4", "Matrix", And Many More
nocturnal animals, nocturnal animals, nocturnal animals, nocturnal animals, nocturnal animals, nocturnal animals, nocturnal animals, nocturnal animals, nocturnal animals, nocturnal animals, nocturnal animals, nocturnal animals, nocturnal animals, nocturnal animals, nocturnal animals, nocturnal animals, nocturnal animals, nocturnal animals, nocturnal animals, nocturnal animals, nocturnal animals, nocturnal animals, nocturnal animals, nocturnal animals, nocturnal animals, nocturnal animals, nocturnal animals, nocturnal animals, nocturnal animals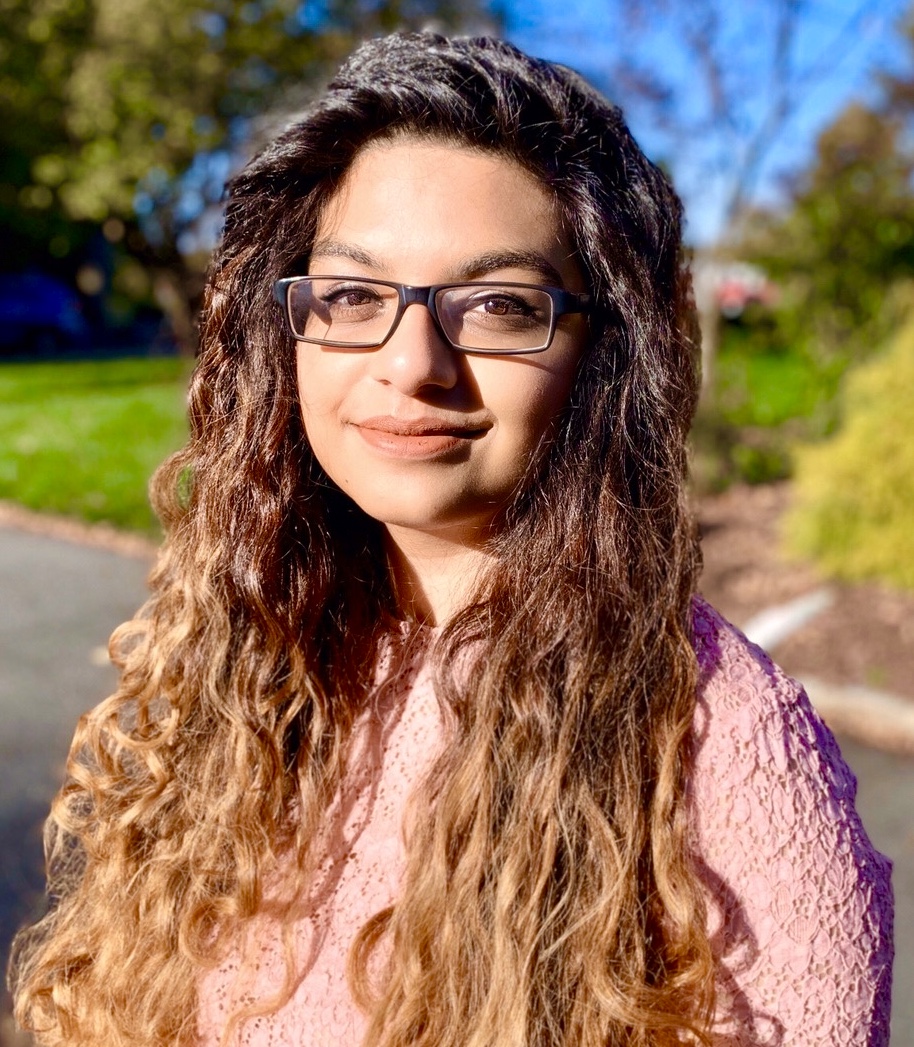 Mirhan Tariq is a writer who grew up in Kuwait and she learned about the outside world through the magic of movies. She believes that art is supposed to expand our world view, help us develop critical thinking, and teach us something worthwhile. She watches movies and TV shows with a critical eye – judging its moral, cultural, political and philosophical implications, and delivering her observations in her pieces for Hollywood Insider, aligning with our mission of focusing on meaningful entertainment.