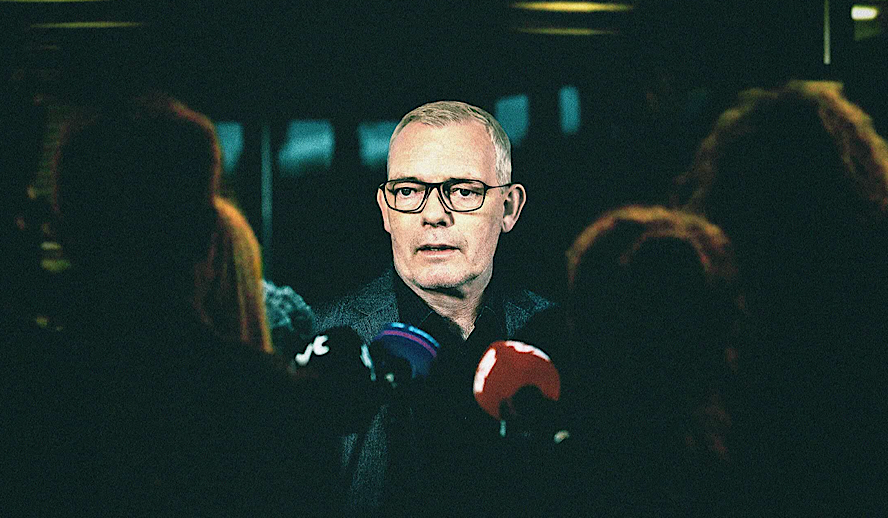 Photo: 'The Investigation'/HBO
The tragic murder of Kim Wall is one the most chilling true crime stories in recent years. Dubbed "the submarine case", it was a story that dominated headlines in Denmark and even garnered some media attention in other parts of the world. HBO's 'The Investigation', a six-part limited series from Denmark, tells that story entirely from the point of view of those trying to figure out the truth of what happened: chief inspector Jens Møller (Søren Malling) and his detectives, prosecutor Jakob Buch-Jepsen (Pilou Asbaek), and Kim Wall's parents Joachim and Ingrid (Rolf Lassgård and Pernilla August). The result is a slow and subdued but absorbing entry in the true-crime subgenre, told with genuine sensitivity and respect for all involved.
Related article: 25 Royally Shocking Revelations From Prince Harry & Meghan Markle During Oprah Interview
Related article: Why Queen Elizabeth II Is One Of The Greatest Monarchs | Her Majesty Queen Elizabeth II of United Queendom of Great Britain & Northern Ireland (Video Insight)
The Story — Who is Kim Wall and What Happened
Kim Wall was born on March 22, 1987, in Trelleborg, Scania, Sweden to journalists Ingrid and Joachim Wall. Following in her parents' footsteps she went on to become a freelance journalist, and by the age of thirty, she'd written for publications such as The New York Times, The Guardian, Slate, Time, and Vice. Her reporting on topics like gender, popular culture, identity, and politics took her to places like China, Sri Lanka, Haiti, Uganda, and India. In March 2016, she was awarded the Hansel Mieth Prize by the German journalist association Zeitenspiegel for her report on climate change and nuclear weapons testing in the Marshall Islands.
In August 2017 on the eve of her and her boyfriend's planned move to Beijing, Wall was contacted by a Danish entrepreneur and inventor whom she tried to interview for Wired Magazine in the past. He invited her to interview him aboard his homemade mini-submarine. It should've been a quick assignment. But she never returned home and was reported missing. 
When the submarine was reported to have sunk, suspicion fell on the now-accused inventor who was charged and arrested for negligent manslaughter. But when the submarine was recovered the accused's story kept changing—first that he dropped Wall off on dry land before the sub sank, then that she died in an accident and he buried her at sea—even as police found her dismembered body parts, starting with her torso, in the water. As the investigation went on, details were uncovered of the accused's proclivity for sexual violence and torture. By the end of the ensuing trial, the accused was charged and found guilty of sexual assault and murder, and was sentenced to life imprisonment.
Related article: MUST WATCH – Hollywood Insider's CEO Pritan Ambroase's Love Letter to Black Lives Matter – VIDEO
Subscribe to Hollywood Insider's YouTube Channel, by clicking here. 
Since the murder, Kim Wall's family and friends have worked to keep her legacy alive. Her parents chronicled her story in the book 'A Silenced Voice: The Life of Journalist Kim Wall'. And in partnership with the International Women's Media Foundation, they've also established the Kim Wall Memorial Fund, which provides grants to women journalists covering important and meaningful stories.
The Man Behind The Show and His Approach
'The Investigation' comes from writer-director Tobias Lindholm, known for his gritty moral dramas. He's best known for his work as a writer on the popular Danish political drama 'Borgen' as well as his acclaimed films 'A Hijacking' and 'A War', the latter of which earned him an Oscar nomination for Best Foreign Language Film. He's also a frequent collaborator of film director Thomas Vinterberg with whom he co-wrote 'The Hunt' and 'Another Round', both of which star Mads Mikkelsen.
In an interview with Esquire, Lindholm admits he was initially reluctant to do the series as he felt he wouldn't be able to bring any new insights to the overcrowded true crime genre. But after meeting with the real-life Jens Møller and hearing about his work on the case, Lindholm realized there was a different kind of story to be told. "It was not a story that was fascinated with the darkness and with the horror, it was a story that was honestly about a lot of people doing their job. These unsung heroes and his friendship with the victim's parents, Ingrid and Joachim Wall.
And those stories affected me because they were proof of life, and proof of human generosity, and proof of friendship, and proof of hard work, and proof of a society that worked, and a system that actually solved this case with a lot of hard work" explained Lindholm. That would inform his approach to the material—to focus less on the crime and more on the investigative process, highlighting an instance where the system actually worked the way it's supposed to and delivered actual justice.
Related article: The Power of Positivity: Ikorodu Bois + Chris Hemsworth + Russo Brothers + Sam Hargrave
Limited Time Offer – FREE Subscription to Hollywood Insider
Click here to read more on Hollywood Insider's vision, values and mission statement here – Media has the responsibility to better our world – Hollywood Insider fully focuses on substance and meaningful entertainment, against gossip and scandal, by combining entertainment, education, and philanthropy. 
'The Investigation' Deviates From True Crime Tropes And Is Better For It
'The Investigation' does indulge in some of the familiar tropes of crime shows. We have the big board with a timeline and notes on it. We see the detectives pore over forensic reports. They gather and assess clues. They interview persons of interest. They make and answer phone calls and chase down possible leads. It's the typical investigative work set against some striking visual imagery that captures the chilly Nordic atmosphere. But what sets the series apart is what it omits and when it deviates from the genre's norms. 
In most true crime dramatizations we see the build-up to the crime. We meet the victim(s) and we see (or at least get a glimpse of) the killer and then the crime occurs. A lesser work would've probably opened with the moments leading up to Wall's murder and maybe show us glimpses of the act. Not here, though: 'The Investigation' makes good on its title by never showing us the crime. We start where the investigation begins, with the detectives looking into Wall's disappearance and then figuring out what happened on the submarine. 
The facts of the crime are genuinely disturbing and sordid. It would've been easy for the series to lean into the seedy angle but it thankfully avoids that and goes for the restrained and tasteful approach: no gruesome crime scene photos or moody flashbacks to the crime here either (a comparable work would be 2015's 'Spotlight'). Most telling is the decision to never show the killer or utter his name (this review reflects that choice) or even make an attempt to psychoanalyze him other than trying to establish a motive. His presence is only felt when the red light on the interrogation room's door is on. It fits the current trend of true crime narratives striving to focus more on the victims and investigators, and downplaying the killers' agency over the narrative (something Netflix's 'Night Stalker' documentary also attempted) to rob them of their mystique.
Related article: Hollywood Insider's CEO Pritan Ambroase: "The Importance of Venice Film Festival as the Protector of Cinema"
Related article: The Masters of Cinema Archives: Hollywood Insider Pays Tribute to 'La Vie En Rose', Exclusive Interview with Director Olivier Dahan
Lindholm also eschews the usual fast pace and momentum found in a lot of crime stories in favor of something approaching verisimilitude. There's no getting around it: this is a more slow-paced endeavor without any glamour or flashiness. Contrary to what other shows and documentaries might tell us, the process of gathering evidence and poring over it is a slow and tedious affair and this series understands it (a good portion of the series is devoted to the diving squad searching for evidence).
That means covering all their bases and making sure their case leaves no room for reasonable doubt. Over the span of six episodes, the investigators run into constant setbacks for every headway made. And it puts viewers in the same mindset as the investigators: their increasing tiredness and frustration mirror ours, but real progress is possible by being deliberate, careful, following the rules, and being meticulous. This is a series that rewards patience.
There are no huge emotional outbursts, inspirational speeches, passionate pleas to "do the right thing", or interoffice drama to be found here. Character development among the detectives is intentionally slim to none, though Møller and fellow detective Maibritt (Laura Christensen) do stand out. In one of the few concessions to formula, a subplot of the series centers on Møller's preoccupation with the case putting a strain on his relationship with his pregnant daughter Cecilie (Josephine Park). For a series that aims for realism and succeeds, this subplot is the only part that feels clichéd (even though apparently it did happen). But it's minor enough that it doesn't detract from the overall experience. And the scenes that follow Ingrid and Joachim give the series its heart. We're with them as they hold out hope for their daughter's return, grow frustrated by the slow progress, and ultimately fall into grief before regaining their strength, and the actors do a good job of capturing that.
Related article: 'Crime Scene: The Vanishing at the Cecil Hotel' – The Mysterious Disappearance of 21-Year-Old Elisa Lam
Related article: 'City on a Hill': No Rest for the Wicked in Boston Crime Drama
What 'The Investigation' Has to Say
Overall 'The Investigation' sticks to a "just the facts" take on the events, but it does have a few things to say about society. 
In the final episode, as Jens and Jacob close the case they discuss the public's fascination with murder, especially in a country like Denmark that has a low number of homicides. Jacob suggests that "the more civilized we become, the greater it is our need to stare into the darkness". This line pretty much encapsulates the human fascination with true crime. Living in a civilized society means abiding by rules and laws that keep us safe. So when a crime is committed, especially murder, it disrupts the natural order of things; it's a glitch in the matrix. It's dangerous and yet fascinating to us.
And yet as weird as it sounds there is an uplift to be found in this grim story. Circling back to Lindholm's approach to the series, he wanted to show an example of the system working as intended and he does just that. 'The Investigation' stresses the importance of justice as an idea and how necessary it is. A word that came to mind for me as I watched the show was "dogged". The investigators come up against many obstacles that cause the case to drag on. Though they never express it, we see how tired and exhausted they are as time passes. And yet they persevere, committed to solving the case and getting it right no matter how long it takes.
Related article: 'I'm Your Woman': A Unique Spin on the Crime Drama and a Standout Performance from Rachel Brosnahan
Related article: Life Lessons From Joaquin Phoenix's 'Joker': The Clown Prince Of Crime – Isn't It Time To Remove Stigma From Mental Health Issues?
If there's an overall message to be drawn here is that justice can't be rushed and that the pursuit of it (actual justice, not a Hollywood version of it) is worthwhile, no matter how laborious it can be. And as we see the investigators working tirelessly toward this goal, as well as the community showing support to the Wall family, it shows what can be accomplished when a community bands together for a worthy cause: to get justice for a young woman who was dedicated to pursuing the truth.
That's what 'The Investigation' is essentially about. It's not about glorifying, commemorating, or understanding a killer, but rather about how he was made to answer for his crimes. It's about investigative work shown with professionalism, patience, and attention to detail befitting the work of journalists like Kim Wall. And it's a reminder that justice may come slow, but it's worth fighting for.
All episodes of 'The Investigation' are now streaming on HBO Max.
Writer/Director: Tobias Lindholm | Producers: Jonas Allen, Caroline Blanco, Peter Bose, Rene Ezra | Executive Producers: Tobias Lindholm, Katrine Vogelsang, Jennifer Green, Thomas Gammeltoft
Cast: Søren Malling, Pilou Asbaek, Pernilla August, Rolf Lassgård, Laura Christensen, Dulfi Al-Jabouri, Hans Henrik Clemensen, Anders Juul, Henrik Birch, Charlotte Munck, Josephine Park
By Mario Yuwono
Click here to read Hollywood Insider's CEO Pritan Ambroase's love letter to Black Lives Matter, in which he tackles more than just police reform, press freedom and more – click here.
An excerpt from the love letter: Hollywood Insider's CEO/editor-in-chief Pritan Ambroase affirms, "Hollywood Insider fully supports the much-needed Black Lives Matter movement. We are actively, physically and digitally a part of this global movement. We will continue reporting on this major issue of police brutality and legal murders of Black people to hold the system accountable. We will continue reporting on this major issue with kindness and respect to all Black people, as each and every one of them are seen and heard. Just a reminder, that the Black Lives Matter movement is about more than just police brutality and extends into banking, housing, education, medical, infrastructure, etc. We have the space and time for all your stories. We believe in peaceful/non-violent protests and I would like to request the rest of media to focus on 95% of the protests that are peaceful and working effectively with positive changes happening daily. Media has a responsibility to better the world and Hollywood Insider will continue to do so."
Ways to support Black Lives Matter Movement to end systemic racism
More Interesting Stories From Hollywood Insider
– Want GUARANTEED SUCCESS? Remove these ten words from your vocabulary| Transform your life INSTANTLY
– Compilation: All James Bond 007 Opening Sequences From 1962 Sean Connery to Daniel Craig
– Do you know the hidden messages in 'Call Me By Your Name'? Find out behind the scenes facts in the full commentary and In-depth analysis of the cinematic masterpiece
– A Tribute To The Academy Awards: All Best Actor/Actress Speeches From The Beginning Of Oscars 1929-2019 | From Rami Malek, Leonardo DiCaprio To Denzel Washington, Halle Berry & Beyond | From Olivia Colman, Meryl Streep To Bette Davis & Beyond
– In the 32nd Year Of His Career, Keanu Reeves' Face Continues To Reign After Launching Movies Earning Over $4.3 Billion In Total – "John Wick", "Toy Story 4", "Matrix", And Many More
the investigation, the investigation, the investigation, the investigation, the investigation, the investigation, the investigation, the investigation, the investigation, the investigation, the investigation, the investigation, the investigation, the investigation, the investigation, the investigation, the investigation, the investigation, the investigation, the investigation, the investigation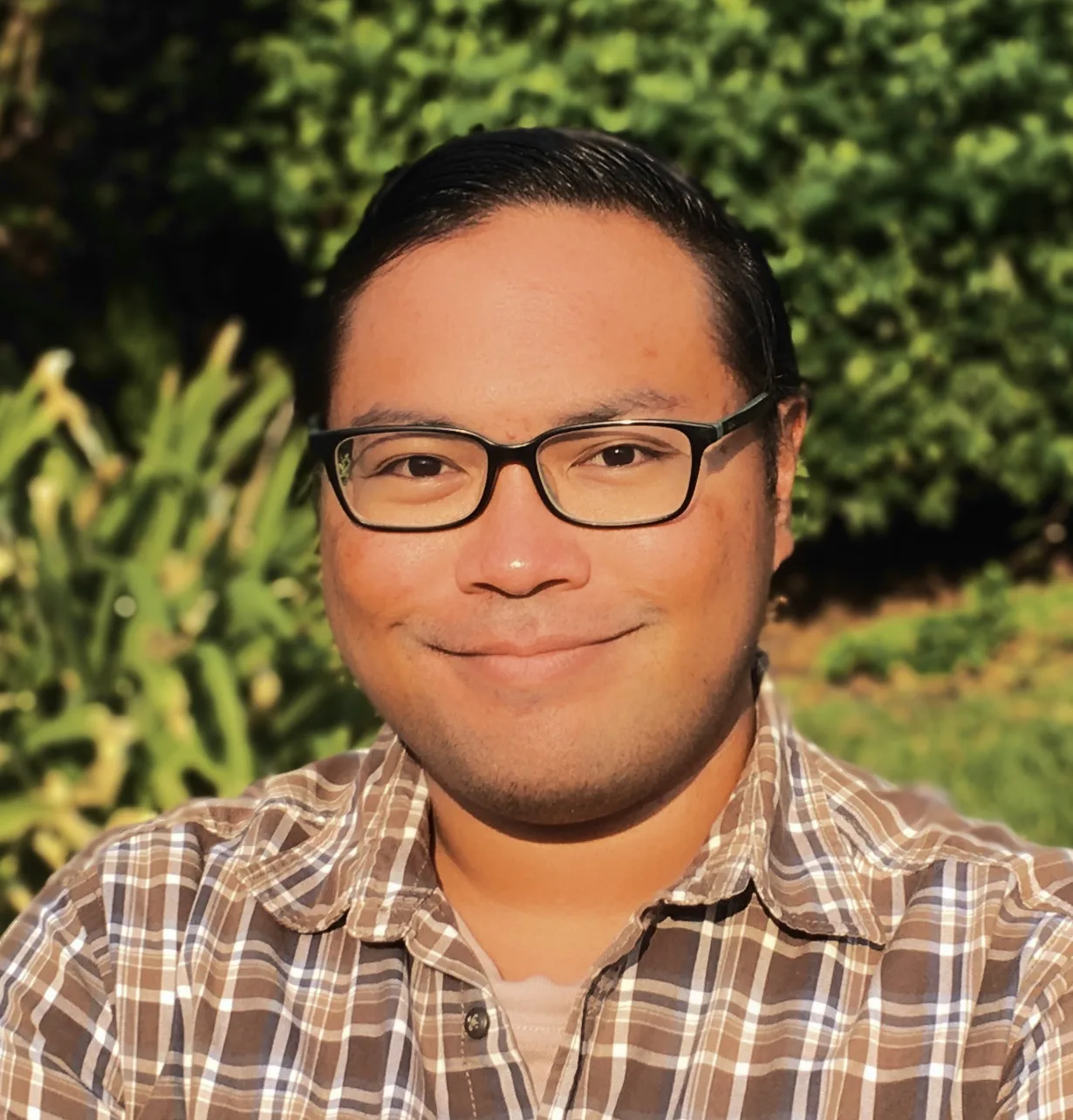 Mario
Yuwono
is from Indonesia, but was born in Italy and attended school in Jakarta, Moscow, Berlin and Los Angeles. He has been obsessed with films ever since he saw his first movie at the age of five, and would go on to spend his younger years reading film encyclopedias and movie guides. Combined with a global upbringing rooted in greater social awareness, this drives him to be more observant of values promoted in films. He believes in cinema's potential to enable greater empathy and meaningfully expand people's horizons, in line with
Hollywood Insider's
goal. He holds a Master of Fine Arts degree in Screenwriting from California State University in Northridge. Aside from reporting on film, TV and culture, Mario also aspires to write for film and television, and is a strong believer in social change, equality and inclusion.