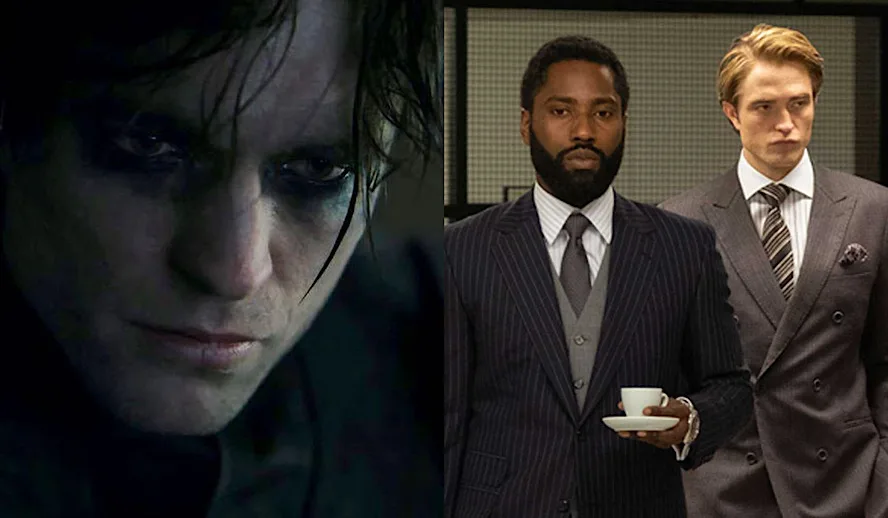 Photo: 'Tenet' and 'The Batman'/Warner Bros.
Tenet and The Batman
New trailers for Tenet and The Batman released a few days ago, and the internet has been in a frenzy trying to make sense of them. Tenet will be releasing on September 3, so fans will soon get to finally watch director Christopher Nolan's latest thriller after several delays. However, The Batman is not scheduled to come out until October 1, 2021, so fans will have a lot more time to speculate and theorize about that movie. While we wait, let's analyze each trailer and see what they tell us about the films.
Tenet
With Travis Scott's new single "The Plan" as the soundtrack, the trailer is a fast-paced, yet complex collection of scenes. Quotes like "there are people in the future who need us" show that Nolan will again be experimenting with time, as he usually does in his narratives. With this movie, though, the difference is that it will be using time inversion. You may be wondering what that means.
Describing the concept and how it applies to the trailer, Phil Owen from thewrap.com wrote "the time travel seems to be localized, and reality is not always moving forward in time. For example, we see John David Washington (we don't know any of these character names yet) lying on the ground at the foot of a building, and then he basically falls in reverse up to the top. Or, as we saw in the first trailer, a car crashes and then uncrashes while characters in normal time watch. Or Washington pulling the trigger on his gun and the bullet returning to the gun."
Related article: MUST WATCH – Hollywood Insider's CEO Pritan Ambroase's Love Letter to Black Lives Matter – VIDEO
What does this mean?
Think about it like this: most time travel stories involve traveling back and forth through a forward-moving reality. For example, the character goes back and forth between 1975 and 2020. Even though they are traveling to different years, time itself is still moving forward. In Tenet, though, time itself may actually be moving in reverse. How else would you explain someone falling upwards to the roof of a building? It's a symmetrical mirror of our normal reality, everything is the exact opposite. It's like if we had to walk backward to get to our destination.
The real question is, how can a story be told this way? Nevermind specific events in this plot; nobody knows much about that yet. But how can a story be told where time is completely in reverse? Will this movie be full of scenes with guns catching bullets instead of shooting them? Something tells me that Nolan will make it more nuanced. Maybe some scenes will have time moving forward, and others moving back. I have no idea, but I'm excited.
Related article: Genius Robert Pattinson and His 15-Year Strategy to 'Tenet' & 'Batman'
Related article: The Power of Positivity: Ikorodu Bois + Chris Hemsworth + Russo Brothers + Sam Hargrave
Nolan's track record
Here's why I not only think the hype is warranted but why I think the film will actually surpass its lofty expectations. Nolan has a catalog of critically acclaimed dramas that experiment with time and nonlinear narratives. Memento, Inception, and Interstellar are examples of his movies that bend and contort the classic "beginning, middle, and end" narrative. Usually, the order of the scenes does not coincide with the order of events in the actual storyline. Memento may be the most similar to Tenet in the sense of things being in reverse. In that movie, the storyline is told in reverse, putting the audience in the same confused state as the main character is, who suffers from memory loss. The difference is that time itself wasn't reversed in Memento, it was just how the narrative was presented.
Inception also has similarities in the sense of using alternate realities. In that movie, there are four different levels of reality: the real world, and then three levels of dreaming. Each level takes the character further away from the real world, making it a dangerous endeavor. However, the characters in Inception are able to decide for themselves if they want to go to the dream worlds. We don't know if the Tenet characters are able to control time inversion, or if they're involuntarily in a universe that operates that way. Either way, the point is that Nolan has experience in succeeding with these types of themes, and there's no reason to believe why he won't do it again.
Related article: 'Tenet': What We Know About Christopher Nolan's Much-Anticipated Film
Related article: The Importance of Christopher Nolan's Tenet Releasing Summer 2020
The Batman trailer
Talk about setting the tone. Does anything say "haunting" like a man taping up another man's face and writing "no more lies?" Rather than a mind-bending thriller, this movie looks to be a heavy, dark affair. You can see it in Robert Pattinson's face, as he looks like a completely distressed version of Bruce Wayne. And with good reason: this latest rendition of Gotham looks like it came straight out of hell.
In the trailer, we see Zoe Kravitz as Catwoman, Paul Dano as the Riddler, and Colin Farrell as Penguin. This is a refreshing set of characters, as they don't get the most screen time. For example, in terms of live-action movies, we haven't seen the Riddler since Jim Carrey played him in the 1995 filmBatman Forever. This is a character I've always felt is underrated and doesn't get nearly as much fanfare as the Joker or Bane. Speaking of the Joker, I'm glad that he seems to be sitting on the sidelines for this one. He just had his own movie last year, and it would have been repetitive to see him as the main villain in this upcoming film.
Related article: 'The Batman': With Robert Pattinson in Titular Role, is it DC's Final Shot At Being Marvel's Equal or Better?
Related article: Every Christopher Nolan Film Ranked from Good to Best, Director of the Most-Anticipated Film 'Tenet'
According to Adam Chitwood of collider.com "(Director Matt) Reeves revealed during the DC FanDome panel before The Batman trailer was unveiled that this story takes place in "Year Two" of Bruce Wayne's tenure at Batman, which is a refreshing change of pace. There will be no retelling of Batman's origin story, but he's also still in the nascent stages of working alongside the Gotham P.D.." This is an encouraging development, as the Batman origin story has been told more times than I can count. The fact that this one will put Bruce Wayne right into the mix as an already-developed Caped Crusader is not only relieving but more interesting. How will he navigate the untrustworthiness of Catwoman and the deceitful ways of the Riddler? We have a little more than a year to think about it.
Click here to read Hollywood Insider's CEO Pritan Ambroase's love letter to Black Lives Matter, in which he tackles more than just police reform, press freedom and more – click here.
An excerpt from the love letter: Hollywood Insider's CEO/editor-in-chief Pritan Ambroase affirms, "Hollywood Insider fully supports the much-needed Black Lives Matter movement. We are actively, physically and digitally a part of this global movement. We will continue reporting on this major issue of police brutality and legal murders of Black people to hold the system accountable. We will continue reporting on this major issue with kindness and respect to all Black people, as each and every one of them are seen and heard. Just a reminder, that the Black Lives Matter movement is about more than just police brutality and extends into banking, housing, education, medical, infrastructure, etc. We have the space and time for all your stories. We believe in peaceful/non-violent protests and I would like to request the rest of media to focus on 95% of the protests that are peaceful and working effectively with positive changes happening daily. Media has a responsibility to better the world and Hollywood Insider will continue to do so."
Vote with a conscience – Register to Vote – Your vote saves lives and ends systemic racism
Ways to support Black Lives Matter Movement to end systemic racism
– Do you know the hidden messages in 'Call Me By Your Name'? Find out behind the scenes facts in the full commentary and In-depth analysis of the cinematic masterpiece
– A Tribute To The Academy Awards: All Best Actor/Actress Speeches From The Beginning Of Oscars 1929-2019 | From Rami Malek, Leonardo DiCaprio To Denzel Washington, Halle Berry & Beyond | From Olivia Colman, Meryl Streep To Bette Davis & Beyond
– In the 32nd Year Of His Career, Keanu Reeves' Face Continues To Reign After Launching Movies Earning Over $4.3 Billion In Total – "John Wick", "Toy Story 4", "Matrix", And Many More
Tenet and The Batman, Tenet and The Batman, Tenet and The Batman, Tenet and The Batman, Tenet and The Batman, Tenet and The Batman, Tenet and The Batman, Tenet and The Batman, Tenet and The Batman, Tenet and The Batman, Tenet and The Batman, Tenet and The Batman, Tenet and The Batman, Tenet and The Batman, Tenet and The Batman, Tenet and The Batman, Tenet and The Batman, Tenet and The Batman, Tenet and The Batman, Tenet and The Batman, Tenet and The Batman, Tenet and The Batman, Tenet and The Batman, Tenet and The Batman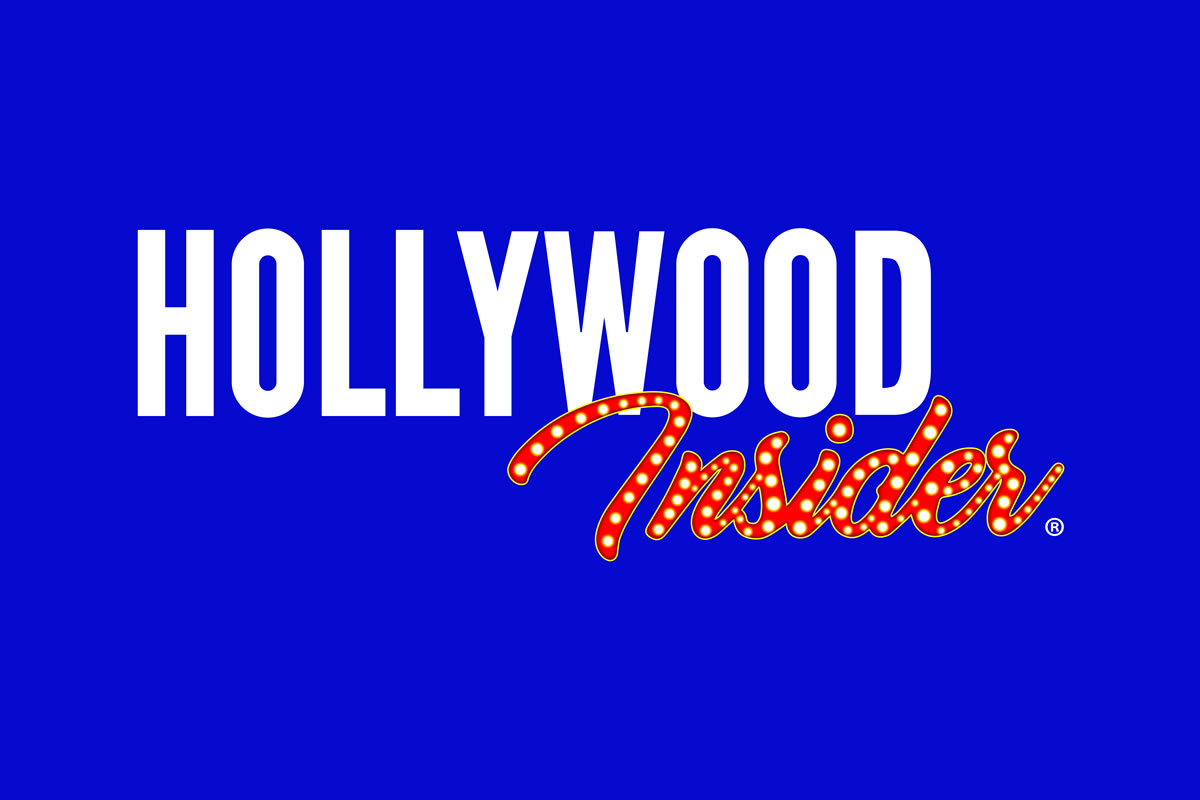 Hollywood Insider  is a media network thatfocuses on substance and meaningful entertainment/culture, so as to utilize media as a tool to unite and better our world, by combining entertainment, education and philanthropy, while being against gossip and scandal.