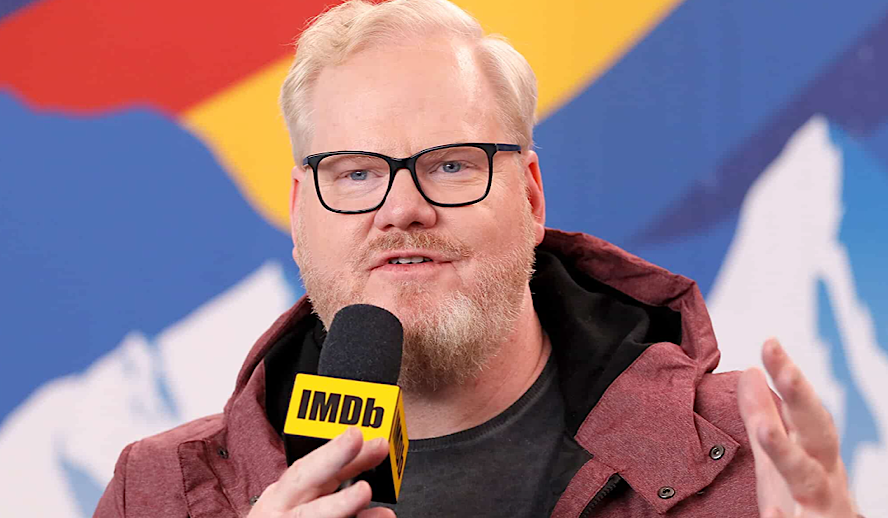 Video Version of this Article
Photo/Video: Jim Gaffigan/IMDb/Hollywood Insider YouTube Channel
Jim Gaffigan is one of the funniest comedians out there today. He has packed stadiums and garnered critical praise. Gaffigan has earned his fans by ranting about subjects the everyday person cares about: family, his kids, and bacon. He dedicates a weird amount of his stage time to talk about the beauty of high-cholesterol food. Gaffigan has made a name for himself as one of the most relatable and down-to-earth comedians in the world. 
Related article: The Evolution of John Mulaney: The Rise and Journey of the Multil-Talented Stand-Up Comedian
Related article: Steve Carell: 32 Facts on the Comedy Genius & The Lovable Boss of 'The Office'
So today, we will honor the Pale Tourist, the Noble Ape, the one, the only Jim Gaffigan with 32 facts about his career and life. 
#1- He was born in Illinois.
His birth name is James Christopher Gaffigan. Is it just me or does his full name make him sound like he was born to go to prep school?
 #2- His dad was a banker.
Michael Gaffigan was the president and CEO of Mercantile National Bank. Clearly, young Jim wanted to follow in his dad's footsteps, so he pursued a career in stand-up comedy
 #3- Both his parents were giving people.
Both Marcia and Michael Gaffigan were involved in a lot of charity work while Jim was growing up.
Related article: MUST WATCH – Hollywood Insider's CEO Pritan Ambroase's Love Letter to Black Lives Matter – VIDEO
Subscribe to Hollywood Insider's YouTube Channel, by clicking here. 
#4- He has 6 siblings.
Jim is the youngest of his siblings. He claims being the baby of the family has "prepared him to be taken care of by a lot of people."
#5- Michael Gaffigan was a first-generation college student.
Having grown up in a poor family, Michael always encouraged his kids to find jobs that ensured financial security. Clearly, Jim took heed of his dad's advice, as he took a job where in the early days of his career he could earn twenty dollars and a free hot dog for a full night of performing.
 #6- He once was a jock.
I know it's hard to believe given that Gaffigan's most famous bit revolves around Hot Pockets, but at one point in his life, Gaffigan was the star of his high school and college football team. 
Related article: The Power of Positivity: Ikorodu Bois + Chris Hemsworth + Russo Brothers + Sam Hargrave
Limited Time Offer – FREE Subscription to Hollywood Insider
Click here to read more on Hollywood Insider's vision, values and mission statement here – Media has the responsibility to better our world – Hollywood Insider fully focuses on substance and meaningful entertainment, against gossip and scandal, by combining entertainment, education, and philanthropy. 
#7- He graduated from Georgetown University with a degree in finance.
Apparently, Georgetown didn't have a major for cracking jokes about breakfast food. Gaffigan's major implies that he was originally planning to follow in his dad's footsteps, but then he figured out the smart thing to do was to find a way to make money talking about how lazy he is for a living. He worked as a litigation consultant shortly after graduating and, to quote the man himself, "I wasn't horrible at it." 
#8- He was obsessed with 'SNL' and David Letterman.
Gaffigan spent his early years obsessed with 'SNL' and David Letterman, as any good future comedian should be. He received comedy mentorship from Dave Attell.
#9- Improv turns into stand-up.
After college, Gaffigan got a job in advertising but, at night, he'd take improv classes. It was in one of these classes that his friend encouraged him to try stand up, and the rest is history.
Related article: Hollywood Insider's CEO Pritan Ambroase: "The Importance of Venice Film Festival as the Protector of Cinema"
Related article: The Masters of Cinema Archives: Hollywood Insider Pays Tribute to 'La Vie En Rose', Exclusive Interview with Director Olivier Dahan
#10- He started with commercials.
In other news, the sky is blue and bacon is yummy. In the 90s, Gaffigan was having such a difficult time getting gigs that he started auditioning for commercials to make some money. The funny thing is, nowadays, Jim has starred in over 200 commercials and he's one of the biggest comedians in the world.
#11- One of his heroes gave his career a boost.
Gaffigan struggled in the world of comedy for a grueling 7 years before his hard work finally paid off. David Letterman enjoyed Gaffigan's comedy and so he became a regular on his show.
#12- What's up with the weird high-pitched voice he uses?
Gaffigan does a couple of impressions in his stand-up, but the most common one is a high-pitched voice that he uses to self-criticize jokes he just told. This voice was developed over years of performing and is used to disarm hecklers and critics by beating them to the punch.
Related article: Jessica Chastain Facts: 32 Things You Might Know About This Stunning and Talented Actress
Related article: John David Washington: 32 Facts on the Talented Actor and Star
#13- His secret fantasy is to be a farmer.
Unfortunately, in order to make this dream a reality, he'll have to first move out of Manhattan. Not many successful farmers make a living growing crops off the side of a window sill. But Gaffigan, ever the introvert that he is, likes the idea of the seclusion and isolation that comes with the life of a farmer. 
#14- He has 5 kids!
Quite a lot of little ones for a man who gives off the vibe of always wanting to be in front of a TV with a pizza bagel in hand. When addressing his amount of offspring in The Noble Ape, he said, "frankly, it's too many." Honestly, I shouldn't be making fun when I can barely keep a plant alive, but still… 
#15- He rescued a dog.
Gaffigan had a rescue dog shipped to him from Jamaica. He rescued a dog who was suffering immensely from tropical sunsets and pristine beaches to come to live in a place where the only natural beauty is when a rat mutates the ability to drag a slice of pizza downstairs.
Related article: Jon Ossoff: 10 Facts About the Georgia Senate Hopeful
Related article: Anya Taylor-Joy: 12 Facts About the Captivating Star of 'The Queen's Gambit'
#16- He hates salmon.
If there's one thing every Gaffigan fan knows it's that the man loves food. His attitude towards food reminds one of a freshman in college who just realized his parents won't be watching what he eats for the first time. But, much to everyone's surprise, there are actually some foods he will not let anywhere near his mouth. Apparently, he's not a fan of salmon.  
#17- Like father, like son. 
Apparently, Jack Gaffigan was bitten by the performance bug just like his dad. Jack starred as a younger version of Jim in 'The Jim Gaffigan Show'. 
#18- His Hot Pockets routine was inspired by a commercial.
Gaffigan's most well-known stand-up routine is his bit about Hot Pockets in his 'Beyond the Pale' stand-up special. This routine was inspired by a commercial that he at first thought was an 'SNL' skit but, upon further inspection, it turned out to be a genuine advertisement for Hot Pockets.
Related article: Seth Macfarlane Facts: 32 Things You Didn't Know About the King of Adult Animation/Comedy
Related article: Stephen Colbert: 32 Facts on the Extremely Loved Talk Show Host
#19- He's the favorite guest star on 'Law and Order'.
Gaffigan has made appearances on every version of 'Law and Order', from the original, to 'SVU', to 'Criminal Intent'.
#20- In 2013, he honored everyday heroes.
CNN hosted "CNN Heroes: An All-Star Tribute," an event that honored everyday people who have done extraordinary work in the world and their communities bettering the lives of others. Gaffigan was one of the celebrity presenters.
#21- Nowadays, he's a movie star.
Gaffigan has appeared in comedies like 2019's 'Drunk Parents' and 2001's 'Super Troopers', but Gaffigan has also taken his turn as an action hero starring in 2018's 'American Dreamer'.
Related article: Sacha Baron Cohen: 32 Facts on the King of Disguises and Pranks
Related article: Seth Rogen: 32 Facts on the Comedy Superstar Who Continues to Be Unstoppably Hilarious
#22- The Larry Johnson-iverse is definitely a thing.
Gaffigan's character Larry Johnson both showed up in a 'Law and Order' episode in 2009 and also in the movie 'Super Troopers'. Does this mean that the two properties exist within the same universe?
#23- He played a recurring guest character in 'That 70s Show'.
Gaffigan shows up as Roy, Hyde's boss at the restaurant, in season 5. Roy was Hyde's "big brother" when his dad bailed on him.
#24- He was considered for the title role in 'Craig Quits His Day Job'.
'Craig Quits His Day Job' premiered in 2016. Gaffigan did not get the lead role of Craig and instead it was given to Garret Titlebaum.
Related article: 'Lord of the Rings' Trilogy: 32 Facts on the Spell-Binding Fantasy Epic
Related article: Martin Scorsese: 32 Facts on the Powerful Auteur of Cinema Synonymous with Hollywood
#25- Wall Street Journal named him the "King of Clean".
Gaffigan is one of the few comedians nowadays who steers away from dirty jokes and cursing. In fact, his stand-up is so clean, he was invited to perform at the Catholic event "Festival of Families," which was attended by Pope Francis.
#26- He shares his success.
In 2012, he gave $250,000 to his staff as a bonus. I suppose he can't spend all his money on buying every menu item at IHOP, so it has to go somewhere else.
#27- He describes himself as a food lover, not a foodie.
It's no secret that Gaffigan loves food. However, he doesn't claim to be very knowledgeable about it. "I can name like 3 celebrity chefs," and he doesn't care about what farm his tomato was raised on. Like all the best of us, he just loves food.
Related article: Star Wars Facts: 32 Things You Didn't Know About the Most Famous Franchise
Related article: River Phoenix: 32 Facts on the Phenomenal Hollywood Icon & Legendary Superstar | A Tribute
#28- He loves food so much, he wrote a book about it.
'Food: A Love Story' is one of the greatest romance novels of all time involving bacon and ranch dressing. While promoting his book, Jim was quoted as saying, "What are my qualifications to write this book? None really. So why should you read it? Here's why: I'm a little fat." 
#29- His wife's brain tumor caused him to lay off food jokes for a while.
After his wife was found to have a pear-sized tumor in her brain, Gaffigan refused to tell food-related jokes during his special 'Noble Ape'. Fortunately, the tumor was removed and after Jeanie recovered, the food joke ban was lifted. 
#30- His wife's cancer was extremely scary.
Jeannie Gaffigan had to go through a nine-hour surgery to remove her brain tumor. Jim said going through the ordeal with her has restored his faith in humanity.
Related article: Jon Stewart: 32 Facts on the Legendary Late-Night Host of 'The Daily Show'
Related article: Oprah Winfrey: 32 Facts on the Queen of Hollywood and Most Inspiring Media Mogul
#31- He's toured the world.
If certain countries are feeling blue that Gaffigan hasn't shown them enough love making fun of them in his stand-up, don't worry, he recently did a tour of several different countries around the world in 2020's 'The Pale Tourist'. Gaffigan visited Canada where he made fun of the country's absurdly high-calorie regional delicacies and Spain where he tore into the fact that one of its cities has a holiday set aside just for throwing tomatoes at other people. It's important for a comedian to be cultured.
#32- He's charitable.
Gaffigan donates $1 to the Bob Woodruff Foundation for every one of his albums downloaded. The Bob Woodruff Foundation provides aid to injured veterans and their families.
An excerpt from the love letter: Hollywood Insider's CEO/editor-in-chief Pritan Ambroase affirms, "Hollywood Insider fully supports the much-needed Black Lives Matter movement. We are actively, physically and digitally a part of this global movement. We will continue reporting on this major issue of police brutality and legal murders of Black people to hold the system accountable. We will continue reporting on this major issue with kindness and respect to all Black people, as each and every one of them are seen and heard. Just a reminder, that the Black Lives Matter movement is about more than just police brutality and extends into banking, housing, education, medical, infrastructure, etc. We have the space and time for all your stories. We believe in peaceful/non-violent protests and I would like to request the rest of media to focus on 95% of the protests that are peaceful and working effectively with positive changes happening daily. Media has a responsibility to better the world and Hollywood Insider will continue to do so."
– Do you know the hidden messages in 'Call Me By Your Name'? Find out behind the scenes facts in the full commentary and In-depth analysis of the cinematic masterpiece
– A Tribute To The Academy Awards: All Best Actor/Actress Speeches From The Beginning Of Oscars 1929-2019 | From Rami Malek, Leonardo DiCaprio To Denzel Washington, Halle Berry & Beyond | From Olivia Colman, Meryl Streep To Bette Davis & Beyond
– In the 32nd Year Of His Career, Keanu Reeves' Face Continues To Reign After Launching Movies Earning Over $4.3 Billion In Total – "John Wick", "Toy Story 4", "Matrix", And Many More
jim gaffigan, jim gaffigan, jim gaffigan, jim gaffigan, jim gaffigan, jim gaffigan, jim gaffigan, jim gaffigan, jim gaffigan, jim gaffigan, jim gaffigan, jim gaffigan, jim gaffigan, jim gaffigan, jim gaffigan, jim gaffigan, jim gaffigan, jim gaffigan, jim gaffigan, jim gaffigan, jim gaffigan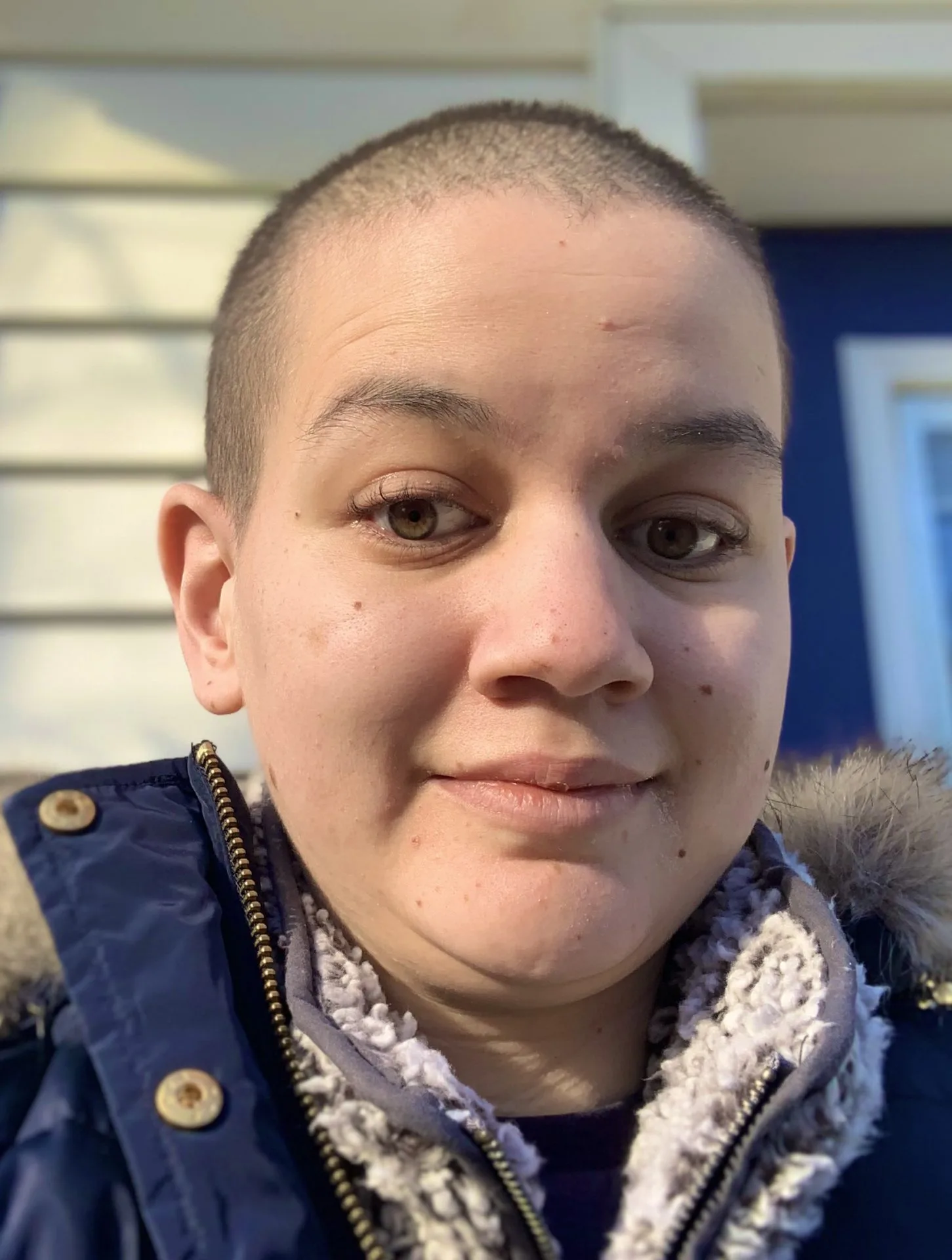 Carrie Fishbane is obsessed with all things comedy and loves to reflect on the impact of comedy on the world. Having spent thousands of hours studying literature, she also writes about the political impact of entertainment and the power movies and TV have to create social change. Hollywood Insider promotes ethics and substance in entertainment, which is exactly in line with Carrie's perspective. Carrie's favorite movies include Jojo Rabbit, Deadpool, and Inception and her favorite shows are Rick and Morty, Crazy Ex-Girlfriend, and The Office.