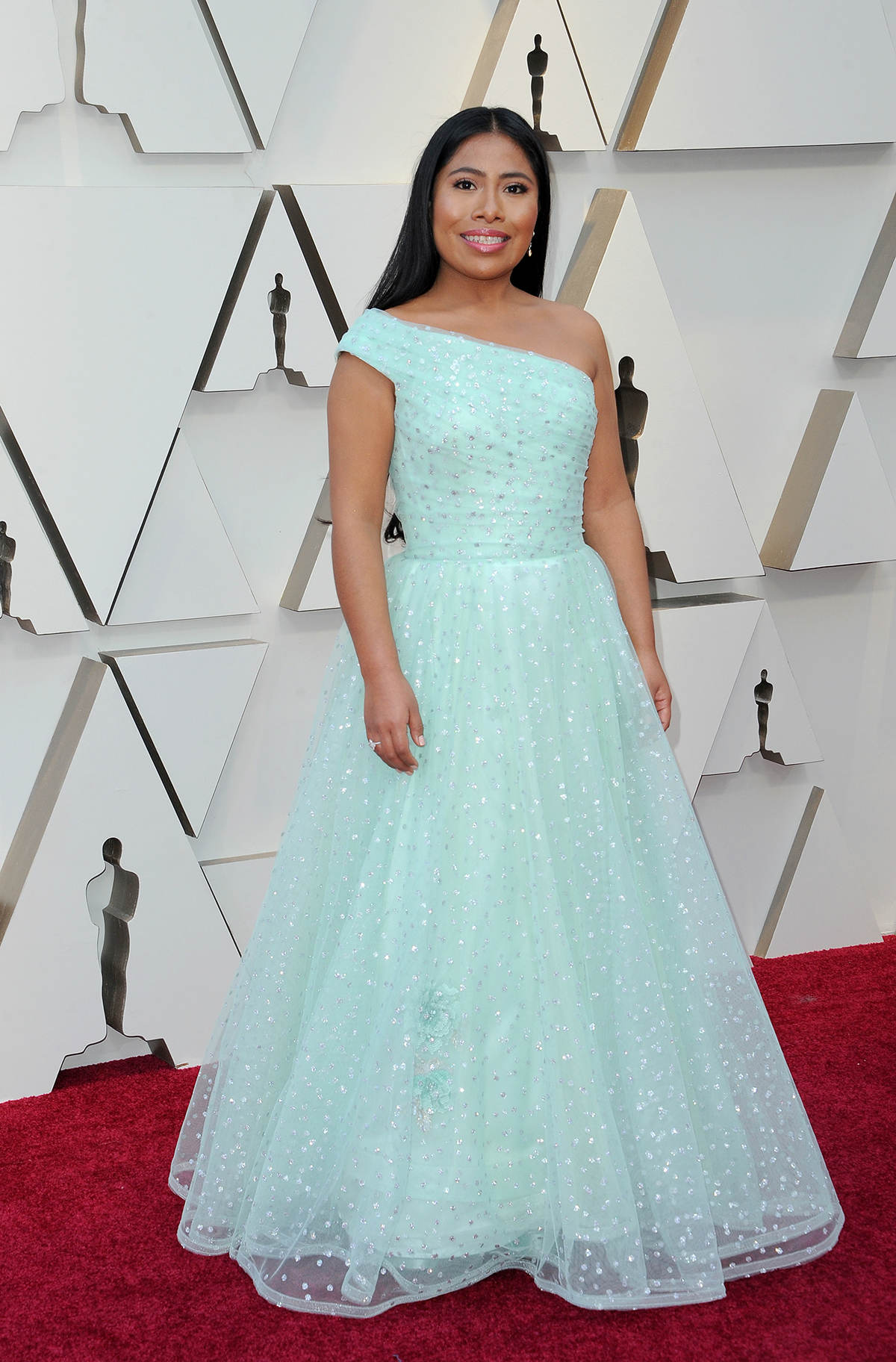 Photo: Starfrenzy/Bigstock
Yalitza Aparicio is a household name given her instant rise to fame due to the spellbinding success of Netflix's Roma and its multiple award victories: Golden Lion at the Venice Film Festival, a BAFTA for best film and three Oscars. For a first time actor, Aparicio exceeded all expectations and scored an Academy Award nomination for Best Actress. Not to rest on her laurels, the star of Mexican heritage has decided to strike the iron while it's still hot. While most would have focused on the continuation of their success, Aparicio has taken the floor to stand up for domestic workers, a position she knows too well as it is the role of a maid that garnered her the fame that has led to her speaking at an International Women's Day discussion in Geneva which was met with a standing ovation. She is a bonafide actress, and as an activist, she champions the rights of domestic workers and indigenous women around the world. She explains, "I am glad that this film has managed to open the eyes of many people, there are many professionals who do important things, but behind them, there are people who are responsible for the running of their homes, looking after their children and it is fair to recognize that work."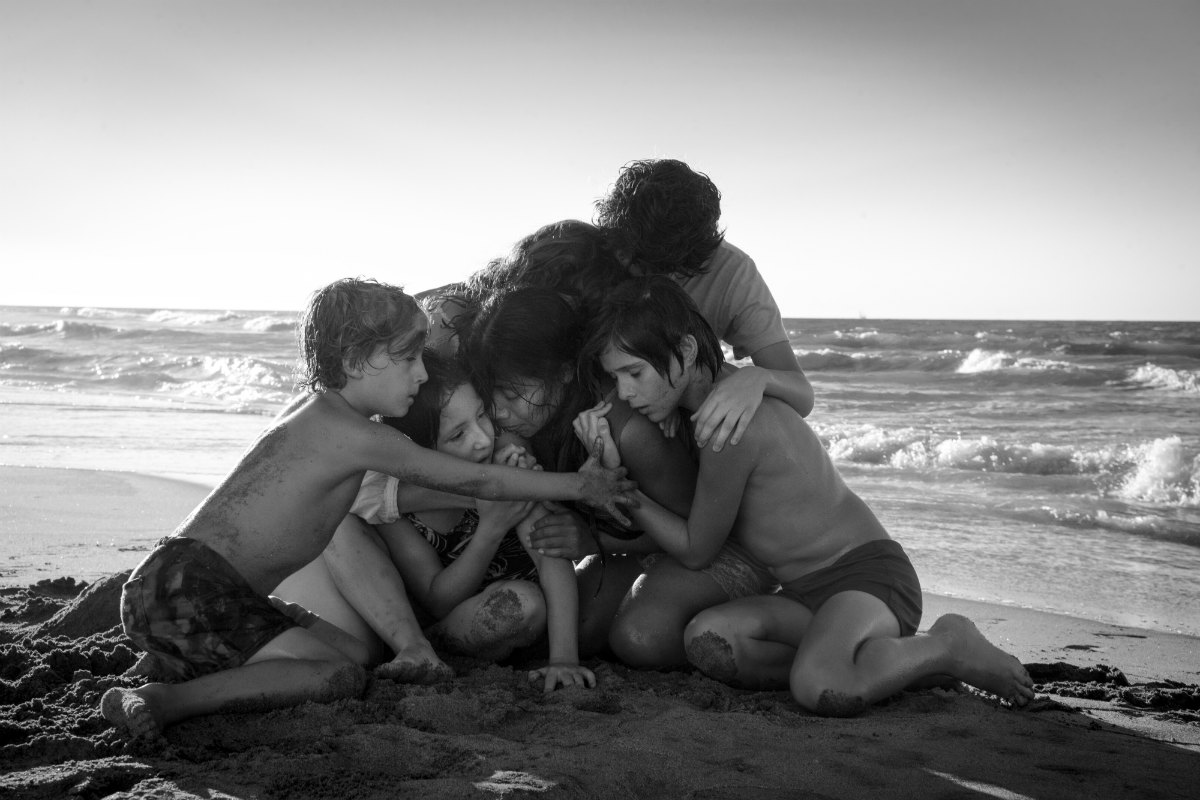 Photo: Carlos Somonte/Netflix 
Yalitza finds great delight in being the first indigenous woman nominated for an Oscar for her role as Cleodegaria "Cleo" Gutiérrez, the lead actress in Alfonso Cuaron's masterpiece Roma, a semi-autobiographical on the director's own life as well as an analysis of 1970s Mexico City that highlights the trials and tribulations of women as well as domestic workers. The actress confirms that she represents another demographic along with domestic workers in her celebrated portrayal and that happens to be indigenous women victimized by systematic discrimination. On International Women's Day in front of a global audience, this indigenous woman proclaimed, "I am a woman who has always valued herself, I love my skin color, my roots, but unfortunately society sometimes leads some to want to hide this pride." In a poignant scene in the film, Signora Sofia (Marina de Tavira) tells Cleo that "We are alone. No matter what they tell you, we women are always alone", but countless indigenous women and domestic workers are not alone anymore, thanks to Yalitza Aparicio, a star, a Mexican star, an indigenous star who is here to be seen and command others are seen as well.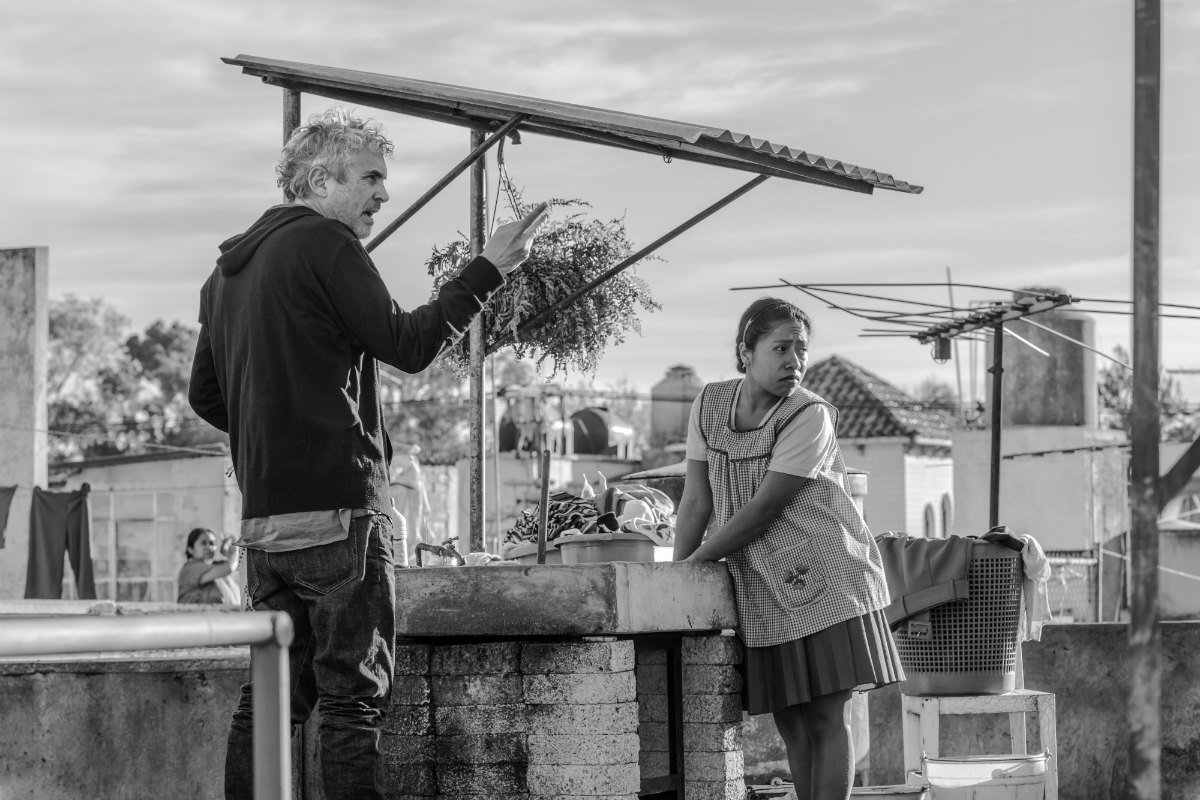 Photos: Yalitza Aparicio in Roma. Carlos Somonte/Netflix
Yalitza's Cleo is an in-home maid who struggles with her problems and cares for her boss's family that have been deserted by their father, inspired by the maid who lived with Cuaron's family. Cuaron wrote, directed, produced, shot and co-edited this cinematic epic which was close to his heart and Yalitza on her part played her role with a subdued dignity which was present even when words were absent. Being dignified comes naturally to her, as was seen when she spoke on gender equality using the platform at Geneva to demand dignified employment conditions including the right to strike. Aparicio stated, " My mother IS a domestic worker, I know many domestic workers, so I did have a concept of how that work shapes up, how that person participates in the family."
Aparicio, 25, had just completed teacher training when she was cast in the film named after the neighborhood the director grew up in. Thus, it is of no surprise that she continues to apply the mission of a teacher but on a larger scale, as she asserts, "My passion has always been to educate people, to teach them, throughout my career people have told me I haven't stopped teaching, I opted for acting but constantly try to teach the community. It is possible to demonstrate that one can achieve many things though society might say no. If you are a woman and are told 'no', try again … continue insisting because at some point in time you will be a success."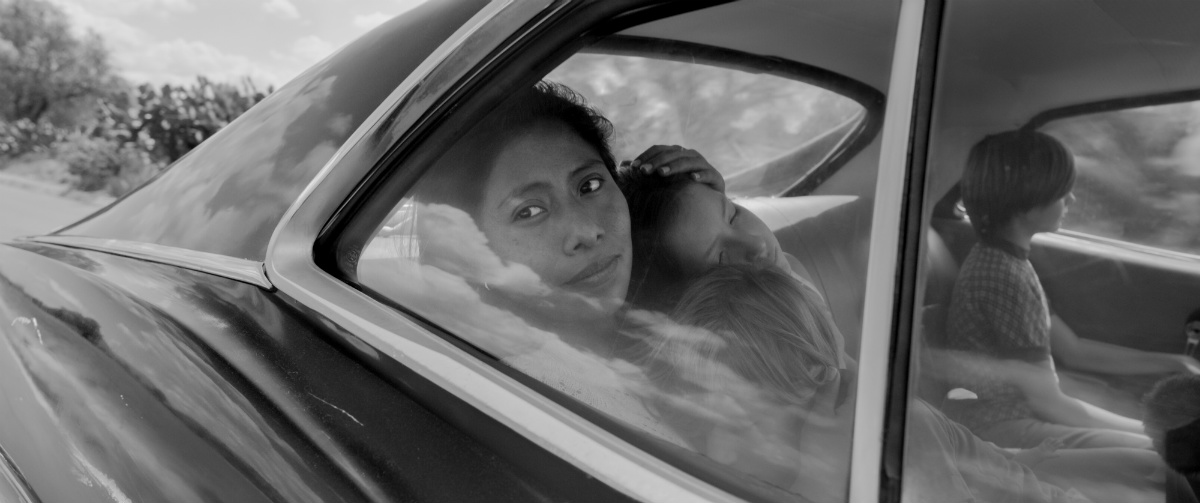 Photos: Yalitza Aparicio in Roma. Carlos Somonte/Netflix
The International Labour Organization report states that there are at least 67 million domestic workers worldwide with 80 percent of them being women. And in support of those workers, Aparicio says, "If employer began to acknowledge the value of their domestic workers and if they recognized the support they provide, those employees would also begin to comprehend their contribution and begin to esteem themselves more highly, leading to a general advancement."
Aparicio remains hopeful for the future as she wishes that the media's push of western beauty stereotypes ceases which wrongly tells people of her ethnicity "you cannot belong aesthetically to them." She tells the world, "Diversity that exists not only in Mexico but around the world contains many faces, such as mine, that have yet to be seen." Well, luckily, Yalitza's statement rings untrue, since billions of people around the world have seen her face. And hopefully, that will start a wave that makes sure her ethnicity and the indigenous people she actively stands up for continue to be represented in all forms of media – so that all shades and shapes of faces are seen.  That would be an added victory for everyone involved in the movie (tag article) whose black-and-white beauty has struck the world with much-needed addition of colors. Hollywood and the world, whether or not changed, stands influenced.
CALL TO ACTION: Since Yalitza Aparicio has utilized her platform to help domestic workers,  we would like to help her cause further. We would like to hear from those people whose lives were made better by the domestic workers who worked in their homes, those people who still maintain a lifelong connection with the domestic workers who helped raise them or their children, also from those who worked as domestic workers and have inspiring stories to share with us regarding the respect and gratitude they received from the families/employers they worked with, from those that feel the movie Roma has helped them, from those who felt unfairly treated by their employers and believe that advocacy like Yalitza's is much needed. Please share your stories/messages with us via social media or e-mail. For social media, please use appropriate usernames along with customized hashtags such as #hollywoodinsider #hollywoodinsidersupportsdomesticworkers: On Instagram, you can tag us on @hollywoodinsider along with your story or DM us. On Twitter, you can tweet us @hollywdinsdr. On Facebook, you can tag us on www.facebook.com/hollywoodinsidernetwork. Or email us: press@hollywoodinsider.com 
For a list of charities that advocate for domestic workers in USA, please click on this link. For a list of charities that advocate for domestic workers around the world, please click on this link. 
More Inspiring Stories From Hollywood Insider
– Video – Episode 6: Do civilians and public in USA support Trump's immigration policies? To find out watch Hollywood Insider's episodic series Messages From America
– Why female superhero Captain Marvel's success shows that women should not be paid lower than men 
– How Barbie wins the diversity game, with an army of "Sheroes" and dolls modeled on Yara Shahidi, Naomi Osaka and many others
– Why Rami Malek cannot be blamed for the director Bryan Singer's faults
– Netflix's Elite is a show where being gay is a non-issue and gay couples are celebrated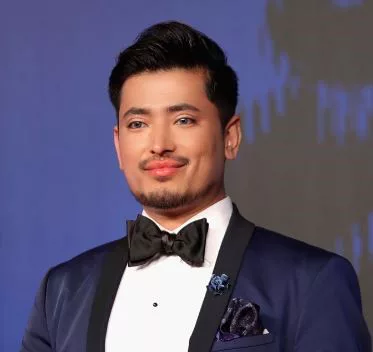 Pritan Ambroase is the CEO and editor-in-chief of Hollywood Insider. He authored the new mission statement which reads: "Hollywood Insider focuses on substance and meaningful entertainment, so as to utilize media as a tool to unite and better our world, by combining entertainment, education and philanthropy, while being against gossip and scandal." It is with that particular intention and under his leadership that Hollywood Insider has transformed into a trusted media platform across multiple channels. Ambroase is also a producer, film director, motivational speaker and a talk show host with a new one in development.
Alongside his career in entertainment and media, Ambroase continues to be a passionate humanitarian and a constant human rights activist/advocate. He started the Humans Of Our World Foundation at the age of 19, and named it that specific name as he wanted humans all over the world to unite regardless of mental/political/physical borders. For the past 14 years, he has actively stood up against injustices and atrocities across the world. He believes in the power of empathy and uses that tool to be there for others across all borders. Some of the many causes he has stood up for – easy accessibility to education,  anti-sexual harassment, disaster relief, healthcare, justice for black, brown and minority ethnic communities, marriage equality, refugee assistance, rebuilding villages, education reform, women's rights, rebrand Africa, police reform, prison reform, anti-segregation in governmental infrastructure, classification of animals as sentient beings, pro-LGBTQ families, anti-trafficking, anti-drug abuse, equity, differently-abled assistance, etc. The foundation's celebrity supporters are Dame Judi Dench, Joanna Lumley OBE, Bear Grylls, Amanda Holden, Andy Serkis and many others.
For more on his biography, please click here. It is his passion for cinema, entertainment and media that drives him to utilize his platform and media to unite all and make our world a better place, all the while entertaining, transforming and educating. It is his long and varied experience in entertainment, education and philanthropy which led him to combine those three elements and include them in Hollywood Insider's mission statement.
To read more about his intention, vision and goals for the media network, please visit the Our Values page by clicking on the link.