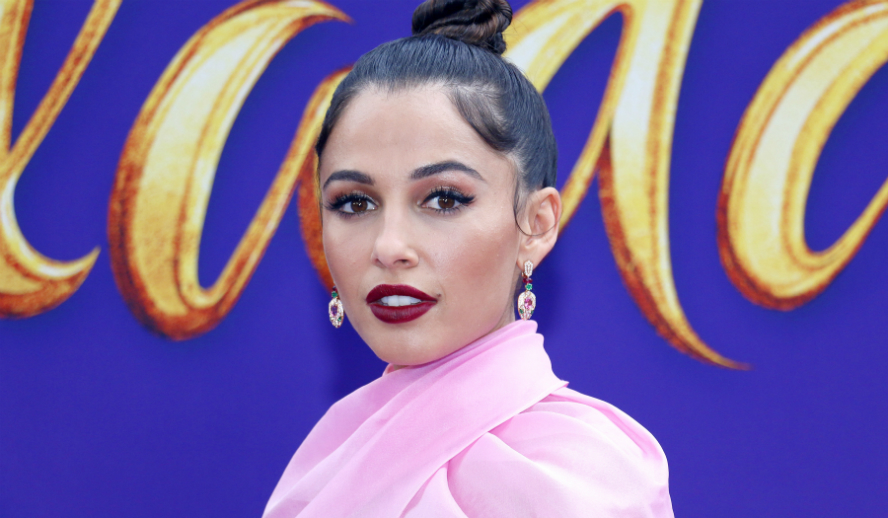 Photo: Naomi Scott at the Los Angeles premiere of 'Aladdin' held at the El Capitan Theatre in Hollywood, USA on May 21, 2019, Bigstock/Starfrenzy
The angst-filled wait ended this past Memorial Day weekend for cherishers of the original 1992 masterpiece Aladdin, as Disney's Live-Action remake finally premiered. Directed by Guy Ritchie, the remake reportedly grossed  $128,820,944 million domestically, and a whopping $139,041,745 million from foreign audiences. Nostalgia may have acted as a catalyst for the initial media frenzy prior to the May 24th debut, but cannot be deemed the sole breadwinner, considering the wildly-talented, diverse cast. Even with actor and rising star Mena Massoud as Aladdin, and Will Smith playing the Genie, exceptionally well-received and arguably the remake's "highlight" is Disney's newest, real-life Princess Jasmine, Naomi Scott, who updated her role and ignored the adversaries, exemplifying the same inspiring attributes in her personal life.
Related article: Hollywood Insider's CEO Pritan Ambroase's Love Letter to Black Lives Matter
Naomi Scott is a British actress and singer of Indian-English descent. Largely discussed has been the misrepresentation of culture in both the original and new version of Aladdin, with a new specific emphasis on Scott's ethnicity. Many have suggested that Scott is not "ethnic enough", or even the "correct" ethnicity since her casting.
Consequently, the Vice President of Disney Multicultural Engagement, Julie Ann Crommett, put the misguided ideas to bed in an exclusive interview with Entertainment Weekly back in December, stating "…in terms of the entire history of the text and story of Aladdin, it very much reflects a mixing or association of different cultures in a broad region that you can consider the Middle East/South Asia and even to China actually by extension, so really the Silk Road".
Equipped with this knowledge, those skeptics should enjoy how Naomi reacted to their skepticism and discontent, total disregard and focus of energy on empowering her role and the audience.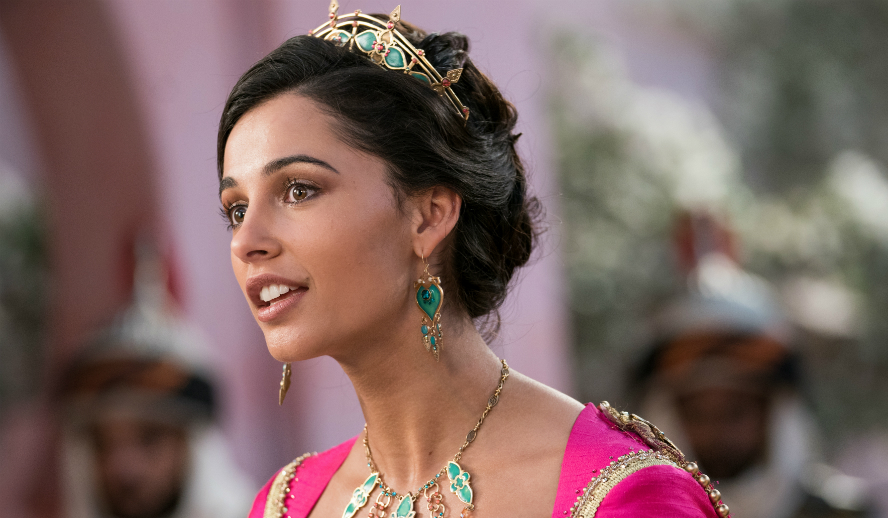 Photo: Naomi Scott as Jasmine in live-action "Aladdin"/Disney
Naomi Scott demands a more equally protagonist role, works with Disney to modernize Jasmine
Prior to the Memorial Day Weekend premiere, Naomi Scott spoke to People magazine about her collaboration with Disney to modernize Jasmine. Her character development is exhilaratingly clear as she takes on a more equal protagonist role alongside Aladdin. Viewers can see her expressing a desire to be the Sultan, and using her royal voice, to both speak on injustices within the Agrabah Kingdom, and serenade audiences with a beautifully iconic solo "Speechless". The song is about finding power and a "voice" within oneself. The positive, influential themes in her solo and the rest of the soundtrack have already moved audiences.  
Young girls grow up fantasizing over the lives of Disney's many princesses,  whether it be for their triumphs in love, their perseverance, beauty, or status. Perceived as one of the more rebellious and audacious princesses, Aladdin's 1992 Princess Jasmine flaunted her intransigent personality more than her beauty, defying the customs of her culture and what was expected of her in choosing a husband based on love, not class-related/cultural boundaries. The new version of Disney's Aladdin displays Princess Jasmine in a new light- all thanks to Scott. She took the previously minimized character and personally made her own cinema mark in enhancing Jasmine as a more ambitious female leader on-screen.  Naomi told Cinemablend in a recent interview, "The opportunity to potentially inspire the next generation is just mind-blowing".
Naomi is an empowered leader on screen and also in real-life as a humanitarian helping people in countries like Rwanda and Ethiopia
In addition to being a positive role model on-screen, Naomi Scott's personal character proves she is a deserving, perfect fit to be  a Disney Princess, advocating and devoting her time to inspiring women in her personal life. A Compassion UK Ambassador for over seven years, Naomi has reportedly taken mission trips and offered her support to suffering youth in developing countries like Rwanda and Ethiopia. Naomi told interviewer Rebecca Corbet, "For me, it's all about instilling value and hope. I think when we feel valued we begin to dream, that's where it starts. It's so important to get young girls to understand that they have a voice, they have something to offer."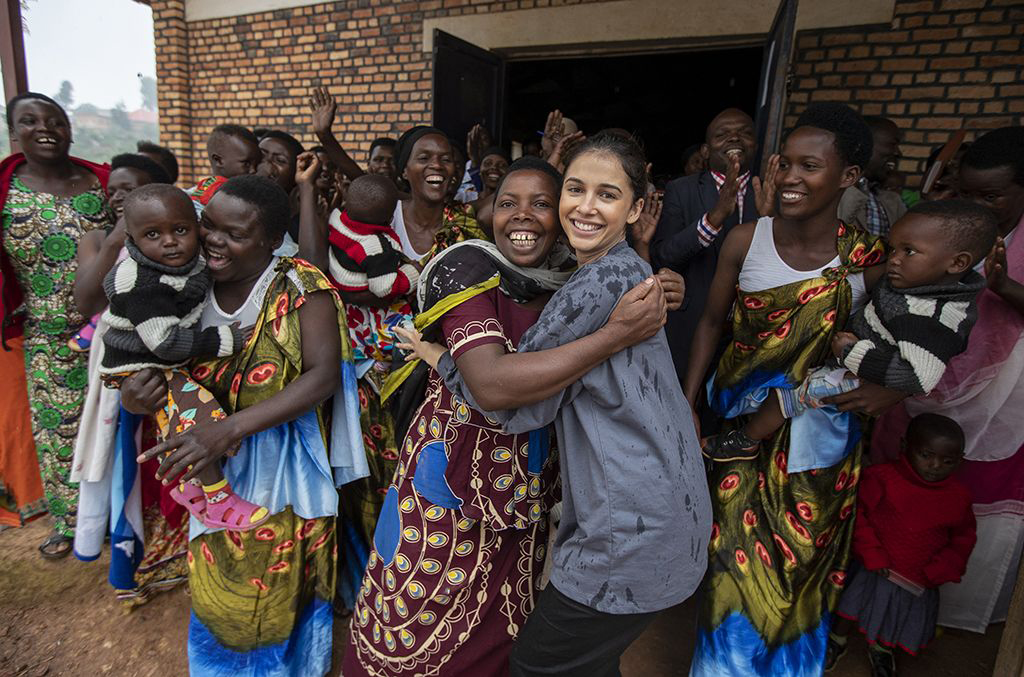 Photo: Naomi Scott as Jasmine in live-action "Aladdin" and Humanitarian in Rwanda to see Compassion's Child Survival projects as part of Different Path appeal/Compassion UK
Everyone should find inspiration in Naomi Scott's drive to lead women, help children, and her vision to show them both their potential and internal power. Her words and actions promote a vital message that needs better global resonation, especially in a world where simply being born female can lead to disadvantages. The perpetual stigmas of gender ideals still limit equality-from less-advanced areas of the world that barely give women rights and view them as proprietary dowries, all the way to the "Glass ceiling" job-related issue for women (and minorities) in the supposed land of equal opportunities, the United States. Ultimately, regardless of whether her latest role is culturally "controversy-free",  Naomi Scott is a philanthropist and female global icon for using her fame-given gift of an impactful voice to help better and inspire others, no matter their race, gender, or status.
Follow a Blossoming Career with Naomi Scott Reddit
Catch Disney's latest live-action Princess Jasmine, Naomi Scott in Aladdin (2019) in theaters now, and the world may anticipate further "Naomi Scott magic" in her future Charlie's Angels' role, confirmed for November 15th, later this year. Perhaps even the best is yet to come from Naomi Scott, and we will be eagerly waiting.
More Inspiring Stories From Hollywood Insider
– The list of Hollywood Studios/Companies standing up for women's rights and against the Georgia abortion ban
– 10 facts you may not know about Ben Hardy, the Bohemian Rhapsody Star
– How Barbie wins the diversity game, with an army of "Sheroes" and dolls modeled on Yara Shahidi, Naomi Osaka and many others
– Netflix's Elite is a show where being gay is a non-issue and gay couples are celebrated
– Pritan Ambroase on his idols Martin Scorsese, James Cameron and positive actions needed to avert the global warming crisis
– 32 Facts on Rambo and the more-than-meets-the-eye superstar Sylvester Stallone
– All the reasons why Beyonce is more than just a singer, actress and icon, she is a humanitarian. 
– Bollywood's first mainstream lesbian romance wins hearts all over the world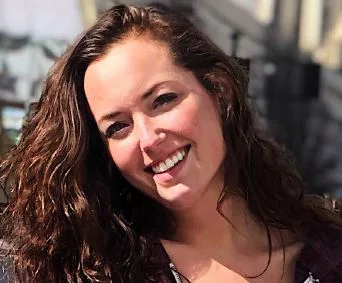 Marissa Ressler is an entertainment and culture writer at Hollywood Insider. She strives to highlight the latest happenings in Hollywood, focusing on culturally-relevant news that is consequential to audiences. Marissa believes journalism is both a gift and a tool, and utilizes it to be a voice for the voiceless. Her values closely mirror Hollywood Insider's, exemplified in her humanitarian viewpoints and informative proclamations about the current issues within society, seen through facets of cinema and entertainment in Hollywood and globally.