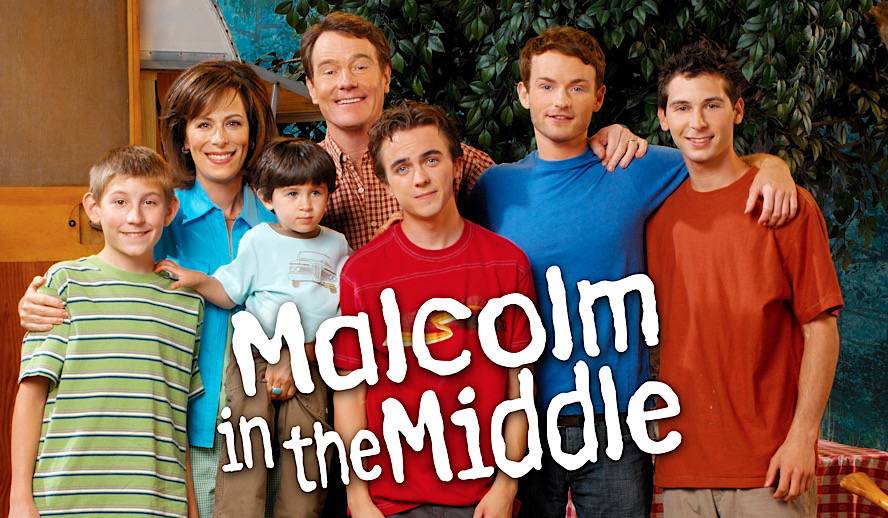 Photo: 'Malcolm in the Middle'
Few things in this world can tie together a generation like the shared experience of watching the same beloved childhood sitcom. For kids growing up in the early-to-mid 2000s, 'Malcolm in the Middle' was one of those generation-defining shows. The show won multiple Emmys and ran for seven seasons between 2000-2006. 'Malcolm' was both a critical and financial hit in its day. Yet now, the only space that the show seems to occupy in the popular consciousness is within a facile and increasingly irrelevant sub-category of "early 2000s nostalgic content." In recent years the internet has relegated much of the show's representation online to a kind of postmodern meme status (e.g. "The future is now old man" meme). These memes are indisputably fun, but they inevitably lead to a kind of cultural ossification for the show, ultimately making 'Malcolm in the Middle' feel as if it's stuck in amber. A distantly recalled relic, collecting dust, waiting to be plucked off the shelves of the museum of television by whatever streaming service obtains its rights next. Lost to time without any kind of comprehensive critical re-appraisal for the legacy of this defining show.
Things to do: 
Click here to read more on

The Hollywood Insider's

vision, values and mission statement here – Media has the responsibility to better our world –

The Hollywood Insider

fully focuses on substance and meaningful entertainment, against gossip and scandal, by combining entertainment, education, and philanthropy.
Related article: 'Blockbuster': A Sitcom that Forgets its Main Job
Related article: America's Favorite Sitcom, 'Seinfeld', Will Be Coming To Netflix Later This Month
What writer and creator Linwood Boomer constructed with 'Malcolm in the Middle' was a mature, all-ages sitcom that explored the unpleasant realities and hysterical hilarities of lower-middle class American life in the 2000s. The series was honest, relentlessly silly, grotesque, and kind-hearted. Its humor was as wildly intelligent as it was boldly juvenile. For Malcolm, the show's titular character, the struggle of existing inside the two constantly dueling maelstroms of his frenzied family life, and his own hyperactive brain, can be summed up by the closing lyrics of the They Might Be Giants' song 'Boss of Me,' which punctuate the opening credits of every episode of the show, "Life is unfair." It's a fitting and succinct mantra that applies to the tone of the series as a whole.
Family Matters
Malcolm is an exceptionally intelligent middle child, in a lower-middle-class family of four boys. The family is largely anchored by the boys' fiercely strict but loving matriarch Lois (Jane Kaczmarek), and, to a lesser extent, by their hapless goofball of a father, Hal (Bryan Cranston). Malcolm's older brother Reese (Justin Berfield) is a compulsive troublemaker, who has a mind only wired for chaos. His youngest brother Dewey (Erik Per Sullivan) is the most artistic and tolerant of the bunch, and often pays the price for his naiveté within the hierarchy of brotherly power. This main trio's eldest brother, Francis (Christopher Masterson) is the one who began the grand family tradition of conjuring mayhem and destruction at will and, for his indiscretions, Francis is sent to military school for the first several seasons (in a delightful ongoing B-plot).
Related article: In Memoriam: An Exaggeratedly Comedic Life Well-Lived: Estelle Harris  Dies at 93 – Star of 'Seinfeld' and 'Toy Story'
Related article: A Tribute to Bryan Cranston – Big and Small Screen Star
At school Malcolm reluctantly participates in gifted classes amongst the other brainiacs, whom the rest of the student body odiously refer to as "the Krelboynes." Malcolm (Frankie Muniz) is precocious in a too-smart-for-his-own-good kind of way. The audience receives near-constant insight into Malcolm's inner psyche, as Muniz turns to camera (a-la 'Ferris Bueller's Day Off'), and vents his frustrations directly through the proverbial fourth wall. The show pointedly never specifically identifies the name of the town where Malcolm and his brothers live, or even what Malcolm's family name is. The specificity of Malcolm and his family's dynamic as a unit, combined with these culturally and geographically ambiguous elements, make the show feel representative of any dysfunctional family that's out there. This is one of 'Malcolm in the Middle's secret weapons. 
The Year 2000
'Malcolm in the Middle' debuted its pilot episode on January 9th, 2000. The show's opening credits is one of the absolute best of its kind, and served as a microcosm for the aesthetic experience of the entire show. Between the opening image of Malcolm, Reese, and Dewey sprawled across the couch in their P.J.'s (what most of the young audience themselves were doing while watching) hitting the screen, until the aforementioned, auditory punch of the "Life is unfair" moment, the viewer will experience the distilled essence of a generation. The show's credit sequence is a writhing compilation of grainy, fuzzy images of classic TV programming, including a now-iconic image from an obscure anime called 'Nazca,' a smattering of brutal WWE finishing moves, a soaring skier engulfed in flames, and the stop-motion Kraken from 'Clash of the Titans.' All of this manic, boyish, pulp entertainment is cross-cut with footage of all the most hectic and bizarre behavior demonstrated by each and every member of Malcolm's family. Everything from the show's many montages set to the music of quintessential 2000s pop acts (Sum 41, Baha Men, Travis, etc.) down to the character's sense of fashion and style (gel-spiked hair, hand-me-down skatewear, baggy hoodies, Airwalk classic and Puma sneakers etc), 'Malcolm in the Middle' remains profoundly evocative of the time and place that it was created in. 
Related article: 'Mr. Mayor': How Tina Fey's Newest Sitcom Found its Footing in Time For Season 2
Related article: 'Fairfax': An Animated West-Coast Sitcom for the Chronically Online
Packing a Parental Punch
While 'Malcolm' is primarily concerned with following Malcolm and his brothers as they attempt to grow up without killing one another, the show simply would not work without the two powerhouse performances given by Bryan Cranston and Jane Kaczmarek as the parental equivalent of "ice-and-fire," in Hal and Lois. No actor is more game for tomfoolery than Bryan Cranston. Over the show's seven seasons, Cranston can be seen: covered in bees from head-to-toe, cloaked in a full-body layer of human hair, diving headlong into vats of liquid chocolate, and at one point, actually swallowing a protein powder and raw egg smoothie on camera. Many if not most of the standout episodes of 'Malcolm' feature Hal getting caught up in showcasing any number of fantastically absurd skills (roller-skating, political pirate-radio broadcasting, steamrolling), or becoming obsessed with an esoteric hobby (speed-walking, bowling, and, most memorably, forming a folk music sextet alongside a few of his buddies, called "The Gentlemen Callers." A classic episode in Season 1 entitled 'Rollerskates' sees Malcolm imploring his father to teach him superior roller-skating technique, so that he can have more success in his bouts of neighborhood street hockey. But instead of demonstrating a proper slapshot, Cranston as Hal delivers a truly show-stopping dance/skate routine set to Lipps Inc.'s "Funkytown." This episode of television simply must be seen to be believed. 
Conversely, Kaczmarek as Lois has the equally challenging, and decidedly less fun, task of simultaneously bringing the realism and drama required for her role as the unquestioned sovereign ruler of the household, and having to be funny in a more bombastic and intimidating way than Cranston's lovable Hal. One episode from Season 5 stars Oscar-winner Laurie Metcalf as Lois' younger sister, Susan. This episode gives Kaczmarek the space, alongside a world-class dramatic performer like Metcalf, to shed her typical brand of tonally spot-on but broad comedic characterization, for a more grounded, emotional affair involving a kidney transplant for her sister. This scene lands with a legitimately heart-rending effect. 'Malcolm' has precious few moments that contain this sense of dramatic weight, but when they occur, Kaczmarek is almost always involved.
Related article: 'Senior Year' Gives 2022 the Early 2000s Treatment with Rebel Wilson
Related article: The Resurgence of Y2K Fashion: The 2000s Are Back in Style, Here's How and Why
A World of Its Own
One hallmark of any classic sitcom is a healthy roster of hilarious and memorable side characters. 'Malcolm in the Middle' doubles down on this notion, by employing a seemingly never-ending cavalcade of comedically adept character actors to play a wide variety of supporting roles, many of which have a recurring presence across the series. The show's rolodex of skilled performers was deep, and it crossed generations of comedic and dramatic acting talent. From comedy royalty like Cloris Leachman (Malcolm's deliciously wicked grandmother, Ida) and Kenneth Mars (larger-than-life German cowboy Otto), to sorely underutilized independent film darlings like Chris Eigeman (maniacal teacher of Malcolm and the Krelboynes), or comedic jack-of-all-trades Gary Anthony Williams (Hal's best friend). Rest assured the list could go on. By the end of its TV run, 'Malcolm' had invented so many fleshed-out side characters, that only animated ensembles like 'The Simpsons' could match its sheer depth of ancillary talent. 
Related article: With a Scott Pilgrim Show in the Works: What Can We Expect From the Graphic Novel's Second Adaptation?
Related article: 'Workin' Moms' Season 6: Catherine Reitman's Hit Canadian Comedy Returns for Another Season – Netflix
 'Malcolm in the Middle' – More Than Meets The Eye
The unique element that elevates 'Malcolm in the Middle' past the status of  "fondly-remembered nostalgic comedy for kids" is how deeply it invests in the reality of this crazy family, and how they end up epitomizing the dysfunctional dynamic of countless lower-middle-class families struggling to maintain sanity in the disorienting hurricane of raising multiple children in a capitalistic society. It's no coincidence that the show's final episode 'Graduation' is essentially a treatise on Malcolm's destiny in America as he prepares to leave home for college. At the end of a fittingly cyclonic, comedic family set piece, Lois, soaked entirely in filth, explains to Malcolm how all the indignity and embarrassment that he has endured throughout his life was preparing him to one day become the President of the United States.
When Malcolm sarcastically asks his utterly assured mother about what his position on "capital gains tax" will be, she resolutely responds "That doesn't matter. What does matter, is that you'll be the only person in that position who will ever give a crap about people like us." 'Malcolm' is a sitcom that sought to represent all the families who are drudging through the grinding discomfort of poverty and the inherent tribulations of adolescence. But for every grim unpleasantry that the show portrays in Macolm's life, it finds a moment of joy, humor, and philosophical insight to balance it out. For example, remote-controlled diaper bombardment, mid-life-crisis-inspired folk music revivals, and extreme downhill luge, just to name a few. So yeah, this show truly had it all.
Cast: Frankie Muniz, Bryan Cranston, Jane Kaczmarek, Justin Berfield, Erik Per Sullivan, Christopher Masterson, Gary Anthony Williams, Craig Lamar Taylor, David Anthony Higgins, Kenneth Mars, Cloris Leachman, Chris Eigeman, Laurie Metcalf.
Creator: Linwood Boomer
By Dillon Goss-Carpenter
Click here to read The Hollywood Insider's CEO Pritan Ambroase's love letter to Cinema, TV and Media. An excerpt from the love letter: The Hollywood Insider's CEO/editor-in-chief Pritan Ambroase affirms, "We have the space and time for all your stories, no matter who/what/where you are. Media/Cinema/TV have a responsibility to better the world and The Hollywood Insider will continue to do so. Talent, diversity and authenticity matter in Cinema/TV, media and storytelling. In fact, I reckon that we should announce "talent-diversity-authenticity-storytelling-Cinema-Oscars-Academy-Awards" as synonyms of each other. We show respect to talent and stories regardless of their skin color, race, gender, sexuality, religion, nationality, etc., thus allowing authenticity into this system just by something as simple as accepting and showing respect to the human species' factual diversity. We become greater just by respecting and appreciating talent in all its shapes, sizes, and forms. Award winners, which includes nominees, must be chosen on the greatness of their talent ALONE.
I am sure I am speaking for a multitude of Cinema lovers all over the world when I speak of the following sentiments that this medium of art has blessed me with. Cinema taught me about our world, at times in English and at times through the beautiful one-inch bar of subtitles. I learned from the stories in the global movies that we are all alike across all borders. Remember that one of the best symbols of many great civilizations and their prosperity has been the art they have left behind. This art can be in the form of paintings, sculptures, architecture, writings, inventions, etc. For our modern society, Cinema happens to be one of them. Cinema is more than just a form of entertainment, it is an integral part of society. I love the world uniting, be it for Cinema, TV, media, art, fashion, sport, etc. Please keep this going full speed."
More Interesting Stories From The Hollywood Insider
– Want GUARANTEED SUCCESS? Remove these ten words from your vocabulary| Transform your life INSTANTLY
– A Tribute to Martin Scorsese: A Complete Analysis of the Life and Career of the Man Who Lives and Breathes Cinema 
– Do you know the hidden messages in 'Call Me By Your Name'? Find out behind the scenes facts in the full commentary and In-depth analysis of the cinematic masterpiece
– A Tribute To The Academy Awards: All Best Actor/Actress Speeches From The Beginning Of Oscars 1929-2019 | From Rami Malek, Leonardo DiCaprio To Denzel Washington, Halle Berry & Beyond | From Olivia Colman, Meryl Streep To Bette Davis & Beyond
– In the 32nd Year Of His Career, Keanu Reeves' Face Continues To Reign After Launching Movies Earning Over $4.3 Billion In Total – "John Wick", "Toy Story 4", "Matrix", And Many More
malcolm in the middle, malcolm in the middle, malcolm in the middle, malcolm in the middle, malcolm in the middle, malcolm in the middle, malcolm in the middle, malcolm in the middle, malcolm in the middle, malcolm in the middle, malcolm in the middle, malcolm in the middle, malcolm in the middle, malcolm in the middle, malcolm in the middle, malcolm in the middle, malcolm in the middle, malcolm in the middle, malcolm in the middle, malcolm in the middle, malcolm in the middle, malcolm in the middle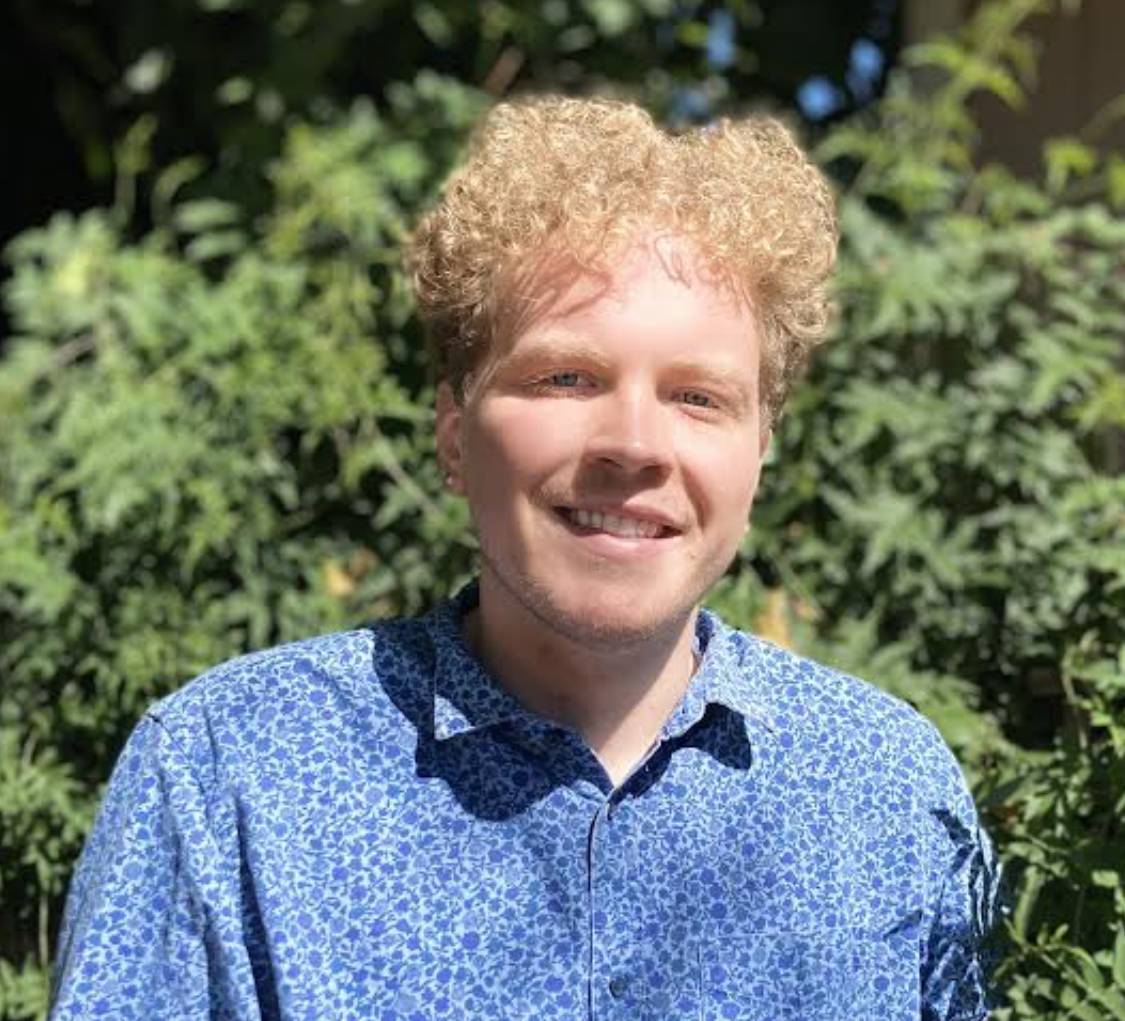 Dillon is a writer, and a lover of storytelling and creativity across all mediums. He studied Film and Digital Media at UC Santa Cruz, where he became a voracious consumer and ponderer of the creative arts. He has a background in screenwriting, as well as freelance film theory and pop culture journalism. Dillon connected to the inclusive, empowering mission statement of The Hollywood Insider, because of his shared belief in the power of storytelling, and its facility to engender empathy and understanding, as well as entertain. He believes in finding joy and purpose through making, watching, discussing, and dissecting the diverse collection of creative media that inspires him. He has particular interest in stories that come from largely unheard, historically excluded perspectives.