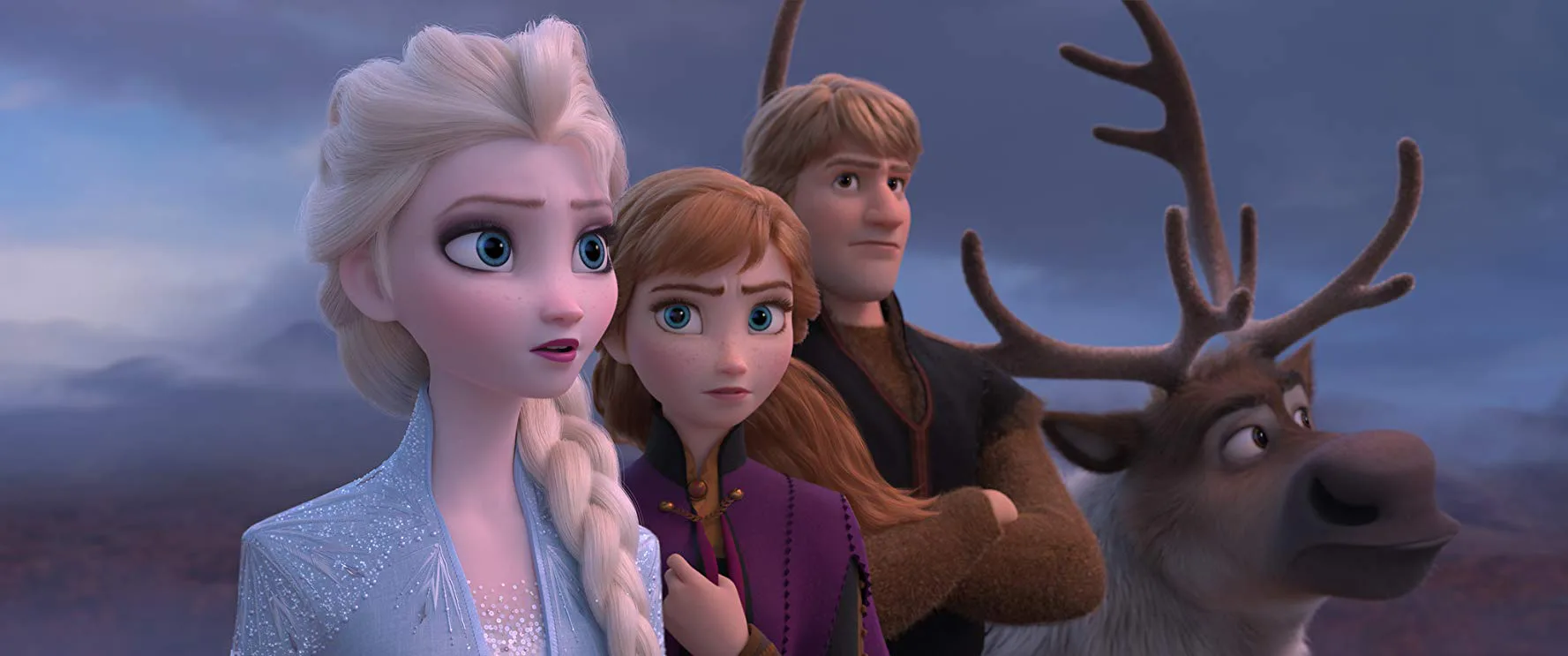 Photo: Frozen 2/Walt Disney Pictures
When the world was introduced to Frozen in 2013, we met a mysterious and magical Elsa, who later became known as The Snow Queen. Her sister Anna is a chronic optimist. Both sisters are plagued by unfortunate obstacles life throws their way, from losing their parents to coping with unpredictable ice powers. Determined to strengthen their sisterly bond, Anna ultimately helps the kingdom of Arendelle accept her sister, despite their limited understanding of her magic. Along the journey to the North Mountain, we are introduced to Kristoff, Sven, and Olaf, who eventually become part of their own little family. Six years later, Disney is serving up a sequel starring everyone's favorite sisters with a side of girl power. This charming tale is topped with the most enchanting garnish-magic.
Elsa is a Modern-Day Rosie The Riveter
Queen Elsa has become a pop culture icon since her debut in 2013. A symbol of strength and female empowerment, her independence emanates through her gloved hands. Breaking society's stereotypes, such as the belief that women need a prince to save them, Elsa is not a damsel in distress. Elsa shares commonalities with Rosie the Riveter, a cultural icon of World War 2. Rosie became a symbol of American Feminism, similar to Elsa's modern-day ubiquity. Rosie the Riveter's iconic "We Can Do It" Westinghouse poster was an original and inspirational poster designed to boost worker morale. Elsa's autonomous, yet determined "let it go" approach to her own life has certainly boosted the morale of young females around the world, as proven by the world's adoration for the cult-classic film.
Video: 'Reaction From Stars' on 'Frozen 2'/Hollywood Insider YouTube Channel
Only an Act of True Love, Re-defined By Frozen
Never has an animated film captured the unwavering bond between sisters as beautifully as Frozen. The innocent childhood relationship between Anna and Elsa became tattered with their parents' discovery of Elsa's uncontrollable ice powers. Separating the two sisters during their formative years deprived them of crucial bonding time, but never hindered the love they shared for one another. As the story progressed, albeit many obstacles, their love floated to the surface of their ice-covered surroundings. Even a tragic event such as losing their parents didn't have the power to unite the sisters. While Anna was left in the dark as to why her sister recoiled, Elsa did so to protect her beloved sister from her cold, powerful yet dangerous magic. The underlying premise of the first film balanced on a longing for true love. In the end, the sister duo realized the true love they needed was there the whole time – it just came in a different form than expected. Anna believed it was a mate she needed to satisfy her yearning for true love. For Elsa, the ability to be herself without harming those she loved is what she desired. The result of their momentous quests was uncovered when they realized true love meant being there for each other. 
True-to-Life CGI
The stunning animation skills utilized by Disney's animators helped to make Frozen the second-highest-grossing animated film of all time. While Disney originally planned to usher in a resurgence of traditional, hand-drawn animation, the under-performing tale of The Princess and the Frog changed their mind. Due to this, animators re-designed Frozen with the software magic they utilized for 2010's Rapunzel flick, Tangled. The incredible lifelike moments of the animated characters, from their facial expressions to the movement of their clothing, cements awestruck audiences to the screen with a strength as strong as the bond between the royal sisters.
Aside from a brief history, audiences aren't privy to the origin of Elsa's King Midas-like touch. Elsa is equally clueless. Freeze, Frozen fans- if rumors are true, the second trip to Arendelle will reveal the origin of the Snow Queen's unprecedented powers. Adults and children alike will sled into theaters on November 22, 2019, eyes peeled for the first snowfall of the season summoned by Queen Elsa herself.
What will Elsa and Anna re-define this time round?
By Raquel Kokkoros
More Interesting Stories From Hollywood Insider
– The Name Is Bond….. Female Bond? Could Daniel Craig's Successor Be Priyanka Chopra, Emilia Clarke Or Lashana Lynch After 'No Time To Die'?
– Why Queen Elizabeth II Is One Of The Greatest Monarchs | Her Majesty Queen Elizabeth II Of United Queendom Of Great Britain & Northern Ireland
– A Tribute To The Academy Awards: All Best Actor/Actress Speeches From The Beginning Of Oscars 1929-2019 | From Rami Malek, Leonardo DiCaprio To Marlon Brando & Beyond | From Olivia Colman, Meryl Streep To Bette Davis & Beyond
– Timothée Chalamet Utilizes His Platform To Save People From Drug Abuse
– FACT-CHECKED Series: Zendaya And 15 Things You Might Not Know About The Star Of 'Euphoria', Tom Holland's Leading Lady In "Spider-Man: Far From Home' And Next Starring With Timothée Chalamet In 'Dune'
– WATCH: "If Your Child Told You They Were Gay/Lesbian, What Would You Do?" – Prince William Confirms He Would Completely Accept His Gay Children – Hollywood Insider's 'Messages From America' – Episode 6
– FACT-CHECKED Series: Keanu Reeves – 12 Revelations About The Star Of 'Matrix', 'John Wick' & 'Toy Story 4′ – Did His Close Friend River Phoenix Predict Reeves' Super Stardom?
– Voice Of A Teen: The Frightening New Reality Children Face In Response To School Shootings & Warning Signs
– LGBTQ+ Representation In Film/TV: From The First Romantic Film In 1919 Based On A Gay Love Story To Where We Must Go
– Priyanka Chopra Hopes Media Stops Turning Online Trolls'/Bullies' Comments Into News
– Watch: 'Reaction From Stars' On Making Of 'Bombshell' From Charlize Theron As Megyn Kelly, Nicole Kidman, Margot Robbie And More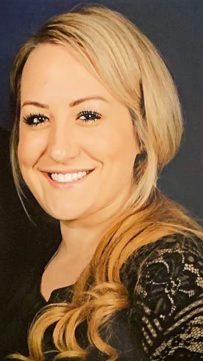 Raquel Kokkoros is currently a writer for Hollywood Insider. Enchanted by the illustriousness of cinema, Raquel is proud to contribute to a team that prioritizes quality journalism and respect for the entertainment business being utilized as a tool to better the world. Raquel believes in emphasizing elements of film and television that deserve an unbiased platform. Proud to provide an optimistic stage for the diverse offerings of Hollywood, Raquel enjoys writing from a fair, understanding, and truthful perspective –  a philosophy that embodies the ethos of Hollywood Insider.