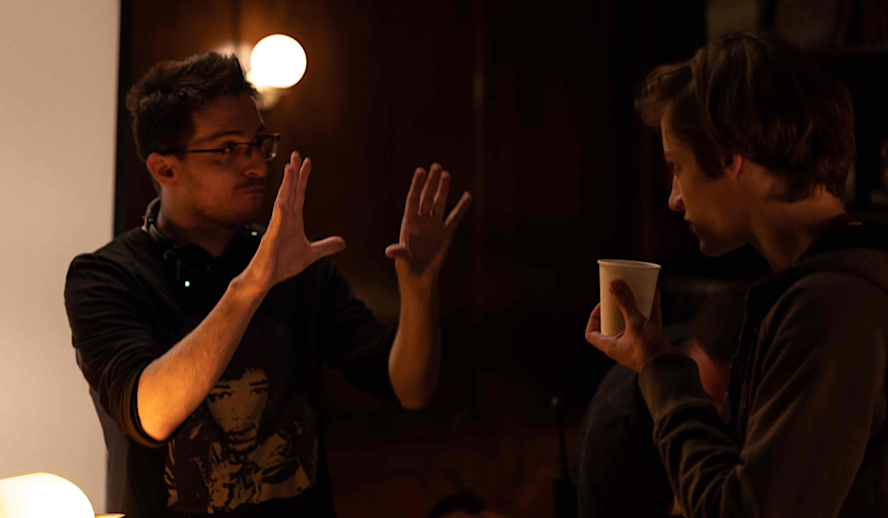 Photo: Jan Belcl
Jan Belcl is a young, Slovenian director hot off the success of his new hit film, 'All My Friends Are Dead'. His script (yes, he also wrote the screenplay) features an ensemble cast of characters at a party on New Year's Eve where things start to descend into chaos. Amidst a stellar plot, comedy and horror come together to create a wonderfully-entertaining choice for a Saturday night movie.
Before directing 'All My Friends Are Dead', Jan worked on several large Polish films with his mentor, Mitja Okorn. Some of his filmographies includes the Hollywood blockbuster 'Life in a Year' with Cara Delevigne and Jaden Smith, as well as Polish romantic-comedy 'Planeta Singli'. I was lucky enough to have the opportunity to interview Jan to discuss his new film, mentor, and the Polish Cinema scene.
Related article: The Complete List of 2021 Oscar Nominations – Celebrations, Surprises & Snubs | The Show Must Go On
Related article: Mads Mikkelsen Attempts To Murder His Trauma In The Thrillingly Absurd 'Riders Of Justice'
As I introduce myself and Jan to the Zoom recording,  I recognize the bloodied painting from 'All My Friends Are Dead' behind his shoulder. In case you were wondering, his name is pronounced Yan Bel-sl for us English-speaking Americans. He tells me that even in Poland, people have difficulties pronouncing his last name, which makes me feel a lot better about completely butchering it in his introduction. Some reviewers don't even try to pronounce it; they simply spell it out! 
As we get to talking, Jan tells me about his experience growing up in Slovenia as a filmmaker. Slovenia is such a small country that the domestic film industry is almost nonexistent, "It doesn't really pay to make movies there. You have to push to go out, to find some other country that's willing" says Jan. And that's exactly what he did. In 2015, he moved to Poland under the guidance of his mentor, Mitja Okorn. 
Who is Jan Belcl's Mentor Mitja Okorn?
Mitja Okorn is also a native of Slovenia who moved to Poland to pursue filmmaking. He formed a successful career after producing a series of Polish films that did well at the box office. Jan tells me that he and Okorn met at a workshop in 2011 where Okorn was discussing filmmaking. Jan had seen Okorn's films and was inspired by the resourcefulness that Okorn employed with such a small budget on his productions. So, Belcl did what any aspiring filmmaker would do, he made a short to show to Okorn: "I thought he was never going to watch it, but he did! He wrote me a long, like miles-long, email telling me that my film was amazing and that I should totally make a movie."
Related article: MUST WATCH – Hollywood Insider's CEO Pritan Ambroase's Love Letter to Black Lives Matter – VIDEO
Subscribe to Hollywood Insider's YouTube Channel, by clicking here. 
After that email, Jan and Mitja slowly started working together. They would send each other feedback on scripts, and, with encouragement from Okorn, Jan went on to write his first feature-length script. As their relationship grew, Okorn invited Belcl to accompany him on his projects, "In 2015, he was making a film in Poland and invited me to be his assistant. And that's where I stayed up until now!" The two continue to work together today, with Okorn serving as the producer of Jan's film 'All My Friends Are Dead', most recently. 
Even with a big name like Mitja Okorn attached to his film, Jan still ran into difficulties trying to outsource money to fund his passion project. "I wrote the first version in 2014, then the first three years, I was basically just re-writing while working on set with Mitja for different productions." In 2016, they started to pitch the script to other Polish producers. "They would tell me that it was a good script, but that it wouldn't work in Poland. We were getting those kinds of answers all the time. For years. A few times, we got very close. We found producers who were excited, but then it would fall apart. My heart kept on breaking."
After six years of rejection, with support from Aurum Film, the film finally found backing through the American streaming company, Netflix. According to Jan, the whole process happened very quickly. Netflix agreed to fund the film based on the sizzle reel that Jan had made for them to capture the tone of the project, but also because Okorn was attached as a producer. "A few months later, we were in pre-production. It all happened in two seconds."
Related article: The Power of Positivity: Ikorodu Bois + Chris Hemsworth + Russo Brothers + Sam Hargrave
Limited Time Offer – FREE Subscription to Hollywood Insider
Click here to read more on Hollywood Insider's vision, values and mission statement here – Media has the responsibility to better our world – Hollywood Insider fully focuses on substance and meaningful entertainment, against gossip and scandal, by combining entertainment, education, and philanthropy. 
Jan on the Film Industry in Poland and the Creative Audacity of Netflix
The film industry in Poland is centered around dramas, romantic comedies, war films, etc. "They're used to that and they're good at that. But I thought, why not make something different? We could open something totally new there and that's what we did." There's not a lot of room for genre films such as 'All My Friends Are Dead', so working with a company who was open to something different was refreshing: "Working with Netflix was great because they were the only ones who believed in this project. They had the balls to do it." 
Of course, even after Jan had secured funding for the film, there were challenges that accompanied production. For example, the house in the film is absolutely pivotal to the story. So many points of conflict arise simply due to the layout of the home that the characters are residing in. Instead of shooting in a rented house, the crew decided to design their own in a studio. "But then, you actually have to build the house, to design it, which is another huge challenge. Lots of cross-referencing from the script, but it was fun." Jan also talked about the difficulties that came with casting such a large ensemble cast, "Casting is 90% of directing. Casting took a lot of time, for months and months we were auditioning, then I believe that we found cool actors. It's like a puzzle, so many elements have to go together, but at the end, everything clicks and we have a movie." 
Related article: Hollywood Insider's CEO Pritan Ambroase: "The Importance of Venice Film Festival as the Protector of Cinema"
Related article: The Masters of Cinema Archives: Hollywood Insider Pays Tribute to 'La Vie En Rose', Exclusive Interview with Director Olivier Dahan
Not to mention, in the middle of the shooting, the COVID-19 lockdown stopped the production dead in its tracks. Surprisingly, Jan has a pretty positive view of the lockdown, and instead of being disappointed, he used the extra time to edit the parts of the film that they had shot. "I used the time to edit what we had shot, however, and I showed it to the cast and crew when we resumed filming. It definitely energized them to go back and film the rest." In total, the crew shot for twenty-one days. Half of the shoot happened in late February, and the other half was filmed two months later. 
Critical Reviews Are a Guaranteed Plus for Jan
Jan's positivity and passion for filmmaking are clear when he discusses his projects; even in regards to the critical reviews of 'All My Friends Are Dead'. When I asked him how he felt about reading the reviews, he said "It's so much fun, especially because the critics are so varied. Some love it, some hate it." He goes on to tell me that, "I'm learning from it. I can use their thoughts in the sequel or in a future project." 
Concerning a sequel to his first film, Jan seems totally on board. He says that "Netflix would like to do a sequel. Even while making the first film, I had many ideas for what could happen, so I'm now slowly working on the story for the second one. There's a few people who are still alive and I'd really like to continue their stories. I also want to show the impact that this massacre had on the people close to them and on Poland." In addition to a possible sequel, Jan is also in the process of writing a twisted love story: "It's called 'Am I Evil'. It's a dark, romantic comedy that's going to be really fun."
Related article: 'All My Friends Are Dead': The Perfect Polish Horror Film for a Saturday Movie Night
Related article: Cannes Best Director Winner 'Cold War': Love & Passion During War
Jan's Trifecta of All-Time Favorite Films
As the conversation shifts away from his current hit film, I ask Jan about his inspirations and some of his favorite filmmakers. "Tarantino is an obvious influence, you can see it in my movie. There's also Scorsese, Matthew Vaughn, James Cameron. All of the classic directors, they're a huge influence on me. When I'm writing though, all this stuff just kind of comes out of me. I'm not consciously thinking about it." Though Jan tells me that genre doesn't really matter to him so long as a film is good, he has a trifecta of three, all-time favorite movies that he's seen many, many times each: "'Goodfellas', 'Pulp Fiction', and 'City of God'. Clearly, you can see where his love for intense action and graphic violence comes from. 
Finally, Jan and I discuss his long-term goals for filmmaking, which include eventually writing an English-language film. "My main goal is to make a film in English because it's such a universal language. I'd like to work in America, to release something in English so it attracts a broader world audience." That being said, with current streaming services, like Netflix, Jan believes they're pivotal in making local stories from varying countries around the world accessible to viewers. "You can reach a wide audience, even with a Polish movie, so I'm really happy with what we achieved in 'All My Friends Are Dead'."
jan belcl, jan belcl, jan belcl, jan belcl, jan belcl, jan belcl, jan belcl, jan belcl, jan belcl, jan belcl, jan belcl, jan belcl, jan belcl, jan belcl, jan belcl, jan belcl, jan belcl, jan belcl, jan belcl, jan belcl, jan belcl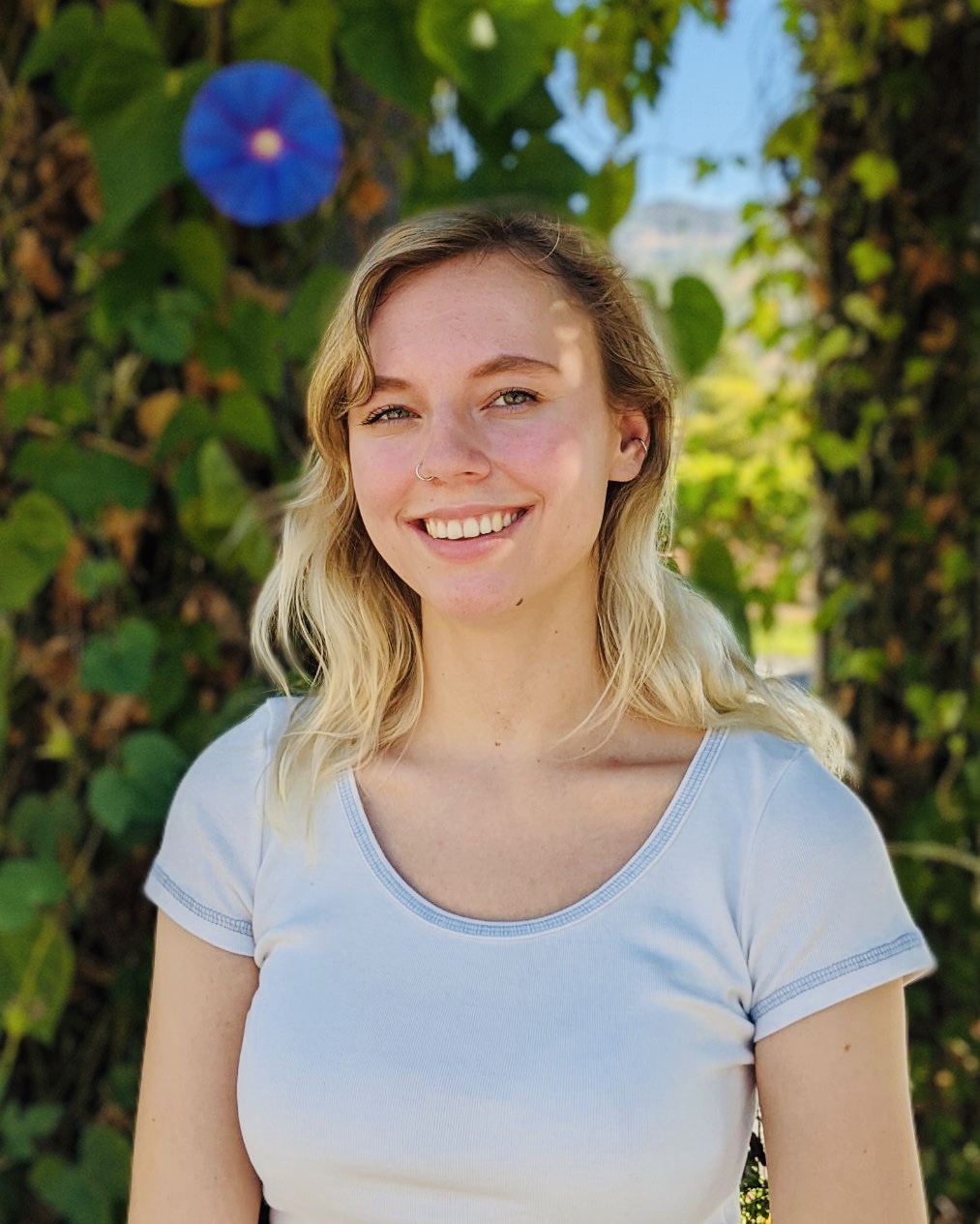 Caroline is currently a writer and contributor for Hollywood Insider. She believes in constant critical thinking and applied analysis when it comes to media consumption. Her goal aligns with Hollywood Insider's mission statement, and she strives to educate readers on the nuances of the entertainment industry and to hopefully encourage them to form their own opinions on the media they consume daily.