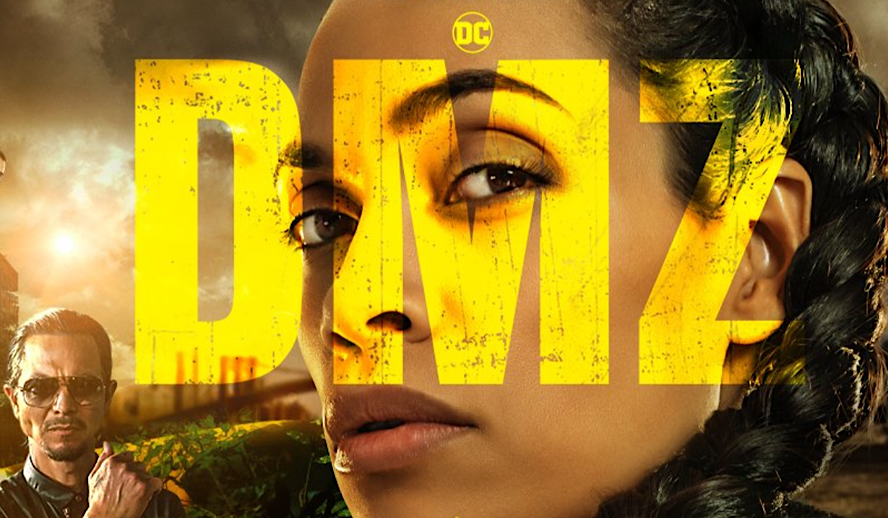 Photo: 'DMZ'
Strong Female Lead: Not Just in Thought But in Action 
From her very first line on screen, Rosario Dawson captures the audience as Alma Ortega, a New York City Medic who is trying to find her son after losing him 6 years earlier when New York City is declared a "DMZ" during the second American Civil War. Dawson, as in all her roles, is an incredible force as Alma. She commands the screen and the attention of every scene she is in with her authentic intensity and rawness. She is an actress so very close to and real with her emotions that like all the greats of the craft, make you forget that she is playing a character on the screen. 
Related article: OSCAR-NOMINATED – EXCLUSIVE: 'Dune' Full Commentary, Reactions, Making Of – Timothee Chalamet, Zendaya, Oscar Isaac
Related article: OSCAR-NOMINATED – 'House of Gucci' Full Commentary & Behind the Scenes – Lady Gaga, Adam Driver, Jared Leto, Al Pacino
Related article: OSCAR-NOMINATED – 'Belfast' Full Commentary & BTS – Jamie Dornan, Caitriona Balfe, Judi Dench
Related article: OSCAR-NOMINATED – 'West Side Story' Full Commentary – Rita Moreno, Steven Spielberg, Rachel Zegler
Related article: OSCAR-NOMINATED – 'No Time to Die' Full Commentary, Behind the Scenes & Reactions, Daniel Craig, Rami Malek, Bond
Dawson is a native New Yorker, and she brings this knowledge and tenacity to her performance as Alma in this role. The series is incredibly reliant upon New York City as a setting and the role of Alma within it. With Dawson's background, the actress was the perfect pick for the part and I truly cannot imagine anyone else being anywhere close to the portrayal she puts forth in the role. Dawson has had a tremendous career to date, going back to 'Crash', 'Kids' and as she was most recently seen in 'Dopesick'. The one adjective that always comes to mind when thinking about her career and her work is authentic. She really breathes such a true life into her character and her role as Alma is no different. 
The script requires Alma to be a heartbroken and sorrowful mother, while also needing her to be hardened and not afraid of a threat in this dangerous new dystopian version of New York which is to kill or be killed in many ways. She is able to perfectly marry these dueling personalities within the character, putting a brave face for the world while simultaneously hurting on the inside for the son she is searching for and the life she wishes she could be leading instead. Rosario Dawson is truly electric in this performance and her star is on full display. She is giving it her all in every scene, and she truly comes across as a very genuine character and protagonist we all want to see succeed. 
Related article: All Best Actor/Actress Speeches From The Beginning Of Oscars 1929-2019 | Hollywood Insider
Related article: EVOLUTION: Every Henry Cavill Role From 2001 to 2021, All Performances Exceptionally Poignant
Related article: EVOLUTION: Every Chris Evans Role From 1997 to 2020, All Performances Exceptionally Poignant
Related article: 'In the Heights' Full Commentary & Behind the Scenes +  Reactions – Lin Manuel Miranda, John M. Chu
Another Dystopian Show HBO? Really? 
After the success but also a daunting emotional journey of 'Station Eleven' I was really hoping HBO would cool it on the whole dystopian/apocalypse content. 'DMZ' has come along to smash pop that balloon and I'm very glad it did. Directed by Ava Duvernay and Ernest R. Dickerson, the show is a very welcome addition to the already stacked mini-series lineup of HBO Max. From 'Mare of Easttown' to 'The Landscapers' and many before, after, and in between the streamer is crushing it in the genre. 
The series is created by Roberto Patino, and is based on a DC Comic of the same name. Combining forces with Duvernay and Dickerson, the series is a master class in filmmaking and cinematography. The storytelling and writing do something very interesting in this series where we really do not know much of anything about why or how the second American Civil War started. We do not even know who the two warring sides are, but interestingly enough it does not actually matter. Like so many other shows or movies in the dystopian and post-apocalyptic space make it about the concept of what caused the event, this series is more focused on the characters experiencing it now and not what came before or after. It leaves a bit to be desired based on curiosity, but ultimately does not truly have an impact on the plot. 
Related article: #metoo Revolution: Powerful Questions That Need Answers
Related article: FACT-CHECKED Series: Timothee Chalamet and 32 Facts about The Young Superstar
With so much of the story reliant on real time information being learned by Alma, there is not much need for exposition and backstory on the war itself, and the audience is required and game to just accept it. The cinematography works beautifully to tell the story and fills in the gaps the writing does not need to explain. One scene in particular that stands out is when Alma is initially separated from her son, Christian. She turns and realizes he is gone, and the camera turns the world upside down. A simple concept, but it does wonders for storytelling purposes of putting the audience into Alma's psychological state and instantly makes her relatable. Anyone that has ever felt they lost something or someone knows exactly how that feels to have the world beneath you ripped away, and it works perfectly for the scene. 
'DMZ' – New York: Hollywood's Favorite Setting
The city that has been the setting to some of film and television's most favorite works from cheesy sitcoms to intense action dramas is back on full display in 'DMZ' but in a much different way than we've seen in a while. The show sets up that the island of Manhattan has become the DMZ between warring factions on the East and West of the proud city. Within the DMZ different groups and gangs, some violent and vying for power, and others peaceful, co-exist and have created essentially their own country within the bordered city. 
Related article: The Hollywood Insider's CEO Pritan Ambroase: "The Importance of Venice Film Festival as the Protector of Cinema"
Related article: The Masters of Cinema Archives: The Hollywood Insider Pays Tribute to 'La Vie En Rose', Exclusive Interview with Director Olivier Dahan
Related article: – Want GUARANTEED SUCCESS? Remove these ten words from your vocabulary| Transform your life INSTANTLY
Related article: MUST WATCH – The Hollywood Insider's CEO Pritan Ambroase's Love Letter to Black Lives Matter – VIDEO
Subscribe to The Hollywood Insider's YouTube Channel, by clicking here.
There is something very beautiful and interesting about the way the city is laid out in this dystopian view. When Alma is initially smuggled into the DMZ, we see her traversing the many neighborhoods of the city that now look completely foreign to both her and the audience. Where once there was a thriving and bustling street, there are now ruins and the area ripe with garbage and death. New York, as the nation's largest metropolis, has always made for an incredible setting but especially when it is used like this. As depressing as it is to see the city reduced to rubble and hardship, it is also kind of fun to see Rosario Dawson as Alma traverse the terrain. 
Related article: Why Queen Elizabeth II Is One Of The Greatest Monarchs | Her Majesty Queen Elizabeth II of United Queendom of Great Britain & Northern Ireland (Video Insight)
Limited Time Offer – FREE Subscription to The Hollywood Insider
Click here to read more on The Hollywood Insider's vision, values and mission statement here – Media has the responsibility to better our world – The Hollywood Insider fully focuses on substance and meaningful entertainment, against gossip and scandal, by combining entertainment, education, and philanthropy.
New York is a fascinating city so divided by class and wealth, and seeing it reduced to such decripedness is almost refreshing. In this new version of the city, everyone is on equal footing without the barriers of wealth and status, and it is truly every person for themselves. Alliances are formed and a government is being created, but the biggest concern of the people is continuing to have their freedom from the outside world that they enjoyed living in the DMZ. As many characters note, they were different people beforehand, when the world was still normal and now have made the necessary changes to themselves to now not only survive, but in some instances thrive in this new world they inhabit. 
'DMZ' starring Rosario Dawson is now streaming on HBO Max, and I encourage all to give it a watch. 
Cast: Rosario Dawson, Benjamin Bratt , Hoon Lee | Cinematography: Matthew J. Lloyd  | Directed By: Ava Duvernay and Ernest R. Dickerson | Created by: Roberto Patino 
By Mark Raymond
Click here to read The Hollywood Insider's CEO Pritan Ambroase's love letter to Cinema, TV and Media. An excerpt from the love letter: The Hollywood Insider's CEO/editor-in-chief Pritan Ambroase affirms, "We have the space and time for all your stories, no matter who/what/where you are. Media/Cinema/TV have a responsibility to better the world and The Hollywood Insider will continue to do so. Talent, diversity and authenticity matter in Cinema/TV, media and storytelling. In fact, I reckon that we should announce "talent-diversity-authenticity-storytelling-Cinema-Oscars-Academy-Awards" as synonyms of each other. We show respect to talent and stories regardless of their skin color, race, gender, sexuality, religion, nationality, etc., thus allowing authenticity into this system just by something as simple as accepting and showing respect to the human species' factual diversity. We become greater just by respecting and appreciating talent in all its shapes, sizes, and forms. Award winners, which includes nominees, must be chosen on the greatness of their talent ALONE.
I am sure I am speaking for a multitude of Cinema lovers all over the world when I speak of the following sentiments that this medium of art has blessed me with. Cinema taught me about our world, at times in English and at times through the beautiful one-inch bar of subtitles. I learned from the stories in the global movies that we are all alike across all borders. Remember that one of the best symbols of many great civilizations and their prosperity has been the art they have left behind. This art can be in the form of paintings, sculptures, architecture, writings, inventions, etc. For our modern society, Cinema happens to be one of them. Cinema is more than just a form of entertainment, it is an integral part of society. I love the world uniting, be it for Cinema, TV. media, art, fashion, sport, etc. Please keep this going full speed."
More Interesting Stories From The Hollywood Insider
– Want GUARANTEED SUCCESS? Remove these ten words from your vocabulary| Transform your life INSTANTLY
– A Tribute to Martin Scorsese: A Complete Analysis of the Life and Career of the Man Who Lives and Breathes Cinema 
– Do you know the hidden messages in 'Call Me By Your Name'? Find out behind the scenes facts in the full commentary and In-depth analysis of the cinematic masterpiece
– A Tribute To The Academy Awards: All Best Actor/Actress Speeches From The Beginning Of Oscars 1929-2019 | From Rami Malek, Leonardo DiCaprio To Denzel Washington, Halle Berry & Beyond | From Olivia Colman, Meryl Streep To Bette Davis & Beyond
– In the 32nd Year Of His Career, Keanu Reeves' Face Continues To Reign After Launching Movies Earning Over $4.3 Billion In Total – "John Wick", "Toy Story 4", "Matrix", And Many More
dmz, dmz, dmz, dmz, dmz, dmz, dmz, dmz, dmz, dmz, dmz, dmz, dmz, dmz, dmz, dmz, dmz, dmz, dmz, dmz, dmz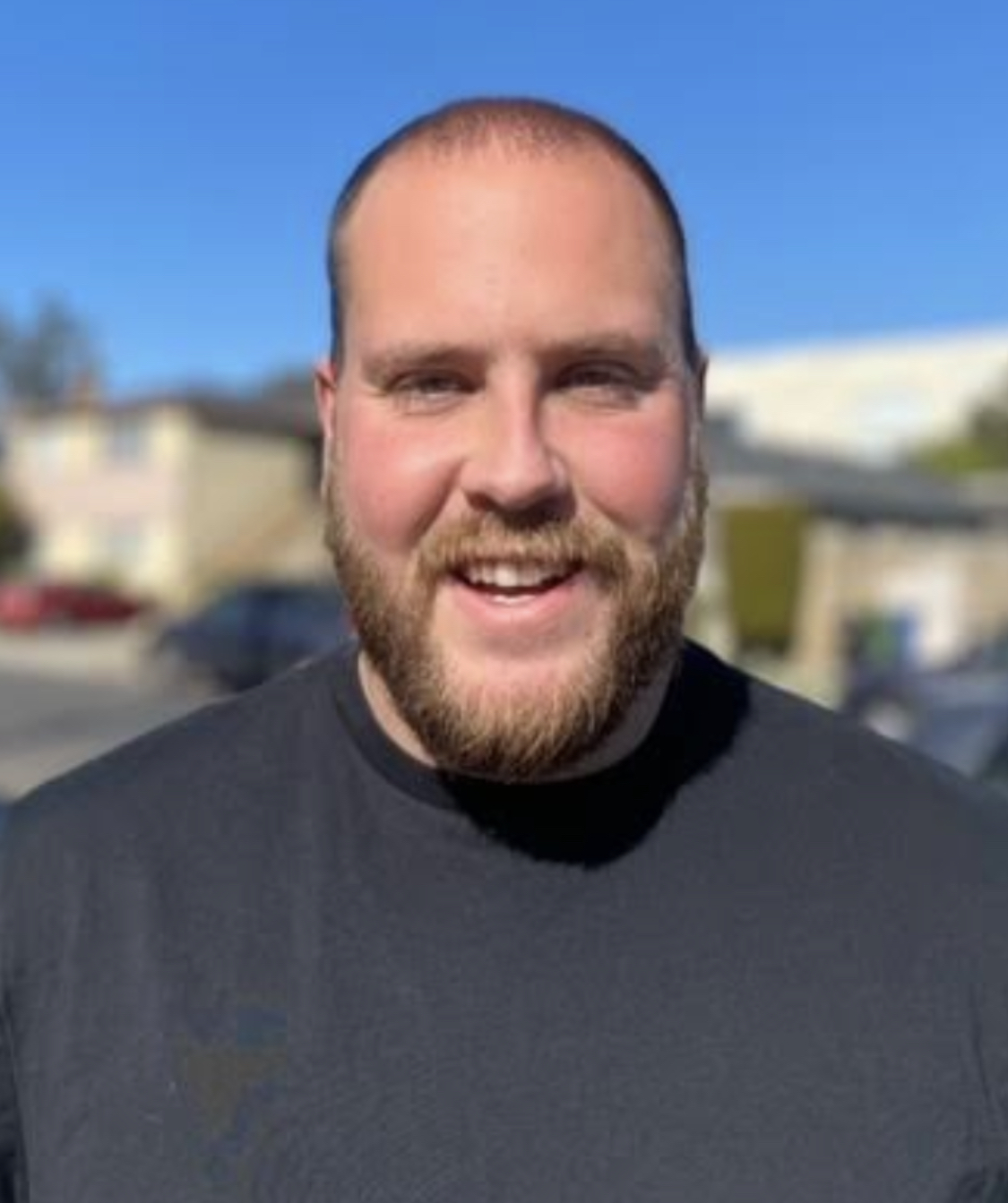 Mark Raymond is a writer and screenwriter who believes himself to be the only person desiring to work in film who originated in New York and currently resides in Los Angeles. Mark was inspired to write from a young age and has always desired to connect and uplift others through his work, as those that motivated him did for him. Mark feels very strongly that the world could use a lot more positivity and optimism, and is therefore very aligned to the mission of The Hollywood Insider to not spread hate or gossip, but instead to build each other up and shine a positive light on anyone bold enough to put their heart and soul into a piece of art. In his writing, Mark aims to use his signature wit to highlight the severity of the more serious and pressing issues of our time, to shine a beacon of light through the darkness. A devoted ally to all, he seeks to inspire and use his platform to give a voice to the voiceless and let his readers know that while everything may not be great right now, one day it can and will be.