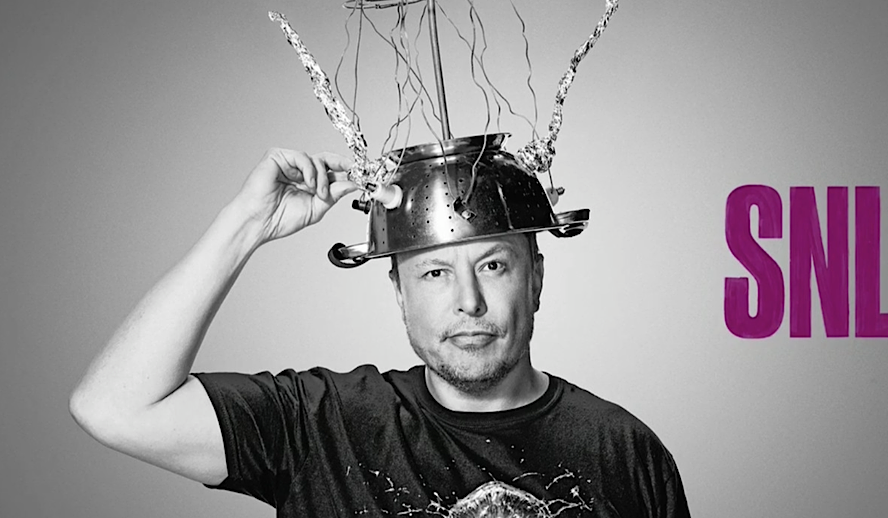 Photo: Elon Musk/SNL/NBC
One of the fastest people to ever become a billionaire is Elon Musk, a South African born to a model mother and an engineer father. Unlike other billionaires, Musk's rapid wealth acclamation has exploded only in the last decade or so. While he was a millionaire beforehand, the 2010s saw the explosion of Tesla stock and made Musk the second-richest person on Earth, behind only Jeff Bezos. However, this rapid rise in money, along with access to contemporary culture, has led to Musk leading his own cult following. While Bezos is extremely rich, he doesn't exactly have groupies like Musk does. 
Related article: Elon Musk: 32 Facts on the Tesla/SpaceX Billionaire Entrepreneur
Related article: Why the Most Recent Episode of SNL With Nick Jonas Missed the Mark Completely
As well as that, Musk's influence has exceeded technology and wealth, it's starting to affect people's decisions. For instance, when Musk first mentioned Dogecoin, a Cryptocurrency, on Twitter the prices surged. His words are starting to do more than influence modern technology, it's beginning to affect the economy. The level of power he has, whether he knows it or not, is pretty terrifying. This brings up the age-old question, when is enough too much? The consequences of equating a scientist or billionaire to celebrity status are already being seen now, what happens when they really decide to use their power?
Early Branching And Controversies
Now, it's not like Musk has to limit himself to one career but with the amount of wealth at his disposal, it's no surprise he's dabbled in other arts. For instance, he seems to be getting more and more involved in the film industry. He's been an actor and producer, most notably in 'Iron Man 2' among other movies. Recently, he also hosted 'Saturday Night Live' which we'll discuss later. Musk has dabbled in many industries, including financial services, artificial intelligence, and even space technology. While his intelligence is commendable, it's important to note that some of his stories don't add up.
Related article: MUST WATCH – Hollywood Insider's CEO Pritan Ambroase's Love Letter to Black Lives Matter – VIDEO
Subscribe to Hollywood Insider's YouTube Channel, by clicking here.
In 2017 and 2018, there were stories of his father owning an emerald mine in South Africa that allowed Musk to gather a fortune to invest in companies. While Musk denies this story, his father says otherwise and apparently owned one of the biggest houses in their city. Because of this story, people began digging more into his past. Racism allegations came out that he allowed on his floor of work and he did little to stop it, according to The New York Times. Then, these allegations brought up the issue of diversity, especially in the Tesla world. Although Musk claims that Tesla is a "majority-minority" company, their first-ever diversity report concluded that leadership is 83% male among other questionable figures. I'm not saying Musk is a horrible person, but it is interesting to note that often what he tweets isn't the whole story, which brings us to how his cult-following has become a defense squad.
There have been many other times where Musk has come under fire, whether it was for making transphobic comments, saying inaccurate COVID-19 information, and elitist comments about transportation. Each time, he has a loyal squad of fans that come to his rescue. These interactions bring up how blurred the line between celebrity and friend has gotten, especially in the time of digital media. People are defending Musk, someone they truly don't know, with their entire beings as if he's their best friend. This is something that happens a lot with celebrities, but it's one of the first times it's happened with a billionaire investor. Most of the time, fans defend their idols who happen to be performers or reality tv stars. Musk is the first case of fans choosing a billionaire to support, frankly just because he has money and that must mean something, right?
Related article: Why Queen Elizabeth II Is One Of The Greatest Monarchs | Her Majesty Queen Elizabeth II of United Queendom of Great Britain & Northern Ireland (Video Insight)
Click here to read more on Hollywood Insider's vision, values and mission statement here – Media has the responsibility to better our world – Hollywood Insider fully focuses on substance and meaningful entertainment, against gossip and scandal, by combining entertainment, education, and philanthropy.
That
SNL Episode – Elon Musk
On May 10th, Musk was the special host of a Mother's Day version of 'Saturday Night Live', where he performed in a variety of sketches and dressed up. He played various characters from Wario to even making jokes about Dogecoin, which caused a sudden drop in the Cryptocurrency. Many people were concerned about SNL making Musk the host, since it's the first time someone outside of the entertainment industry hosted the show. There were fairly mixed opinions overall, but many people commended Musk and thought the show made him seem very down-to-earth, which helped his public reputation. Musk is one of the most readily available billionaires, often responding to fan questions or comments on Twitter. SNL boosted his image and showed how he appealed to the masses with his humbleness.
However, like with many things Musk is involved with, SNL was immediately called out for using AAVE, or African American Vernacular English, and appropriating it into "gen-Z" slang. While SNL has yet to respond to what they've done, a few cast members, including Michael Che, have already apologized. Sunday's SNL episode brings up a long-debated topic: why are we elevating a figure who has used public platforms to spread misinformation? Musk, as well as performing the sketches, used the time to talk about his overall wish for Earth and his dreams for the future. Many people were outraged by how influenced SNL was by capitalism, something the stars often joke about. It's a dangerous thing, exposing Musk as a celebrity to bigger groups, especially when he's a controversial figure.
Related article: Hollywood Insider's CEO Pritan Ambroase: "The Importance of Venice Film Festival as the Protector of Cinema"
Related article: The Masters of Cinema Archives: Hollywood Insider Pays Tribute to 'La Vie En Rose', Exclusive Interview with Director Olivier Dahan
Related article: – Want GUARANTEED SUCCESS? Remove these ten words from your vocabulary| Transform your life INSTANTLY
Overall Message
This article was never about breaking down Musk and his entire life, but it was about exposing the truth. Too often, the line between fandom and friends is blurred and causes people to go to extremes. The truth is, we don't know these stars. We truly don't know Elon Musk, even if we feel like we relate to him and believe what he's saying. It's important to realize that our opinions can be biased, especially if we're consuming information from someone we idolize.
There is nothing wrong with applauding Musk for what he's done in the past. Quite frankly, he's a genius and inventing technology that will help us get to space and get us robot cars. However, it's important to do your research about your idols. Musk has had many controversies, some more serious than others, that should be read about before you decide to idolize him. At the end of the day, he is a centibillionaire with everything at his disposal and it's important to note that he might not always use his influence for good, just like many other influencers have done in the past. Separate the person from his achievements if you want to idolize the feats, but we should never be placing people on pedestals and calling them "better than us" especially when that opinion is only based on wealth.
An excerpt from the love letter: Hollywood Insider's CEO/editor-in-chief Pritan Ambroase affirms, "Hollywood Insider fully supports the much-needed Black Lives Matter movement. We are actively, physically and digitally a part of this global movement. We will continue reporting on this major issue of police brutality and legal murders of Black people to hold the system accountable. We will continue reporting on this major issue with kindness and respect to all Black people, as each and every one of them are seen and heard.
Just a reminder, that the Black Lives Matter movement is about more than just police brutality and extends into banking, housing, education, medical, infrastructure, etc. We have the space and time for all your stories. We believe in peaceful/non-violent protests and I would like to request the rest of media to focus on 95% of the protests that are peaceful and working effectively with positive changes happening daily. Media has a responsibility to better the world and Hollywood Insider will continue to do so."
More Interesting Stories From Hollywood Insider
– Do you know the hidden messages in 'Call Me By Your Name'? Find out behind the scenes facts in the full commentary and In-depth analysis of the cinematic masterpiece
– A Tribute To The Academy Awards: All Best Actor/Actress Speeches From The Beginning Of Oscars 1929-2019 | From Rami Malek, Leonardo DiCaprio To Marlon Brando & Beyond | From Olivia Colman, Meryl Streep To Bette Davis & Beyond
– Why Queen Elizabeth II Is One Of The Greatest Monarchs | Her Majesty Queen Elizabeth II of United Queendom of Great Britain & Northern Ireland
– Compilation: All James Bond 007 Opening Sequences From 1962 Sean Connery to Daniel Craig
– In the 32nd Year Of His Career, Keanu Reeves' Face Continues To Reign After Launching Movies Earning Over $4.3 Billion In Total – "John Wick", "Toy Story 4", "Matrix", And Many More
– Want GUARANTEED SUCCESS? Remove these ten words from your vocabulary| Transform your life INSTANTLY
elon musk, elon musk, elon musk, elon musk, elon musk, elon musk, elon musk, elon musk, elon musk, elon musk, elon musk, elon musk, elon musk, elon musk, elon musk, elon musk, elon musk, elon musk, elon musk, elon musk, elon musk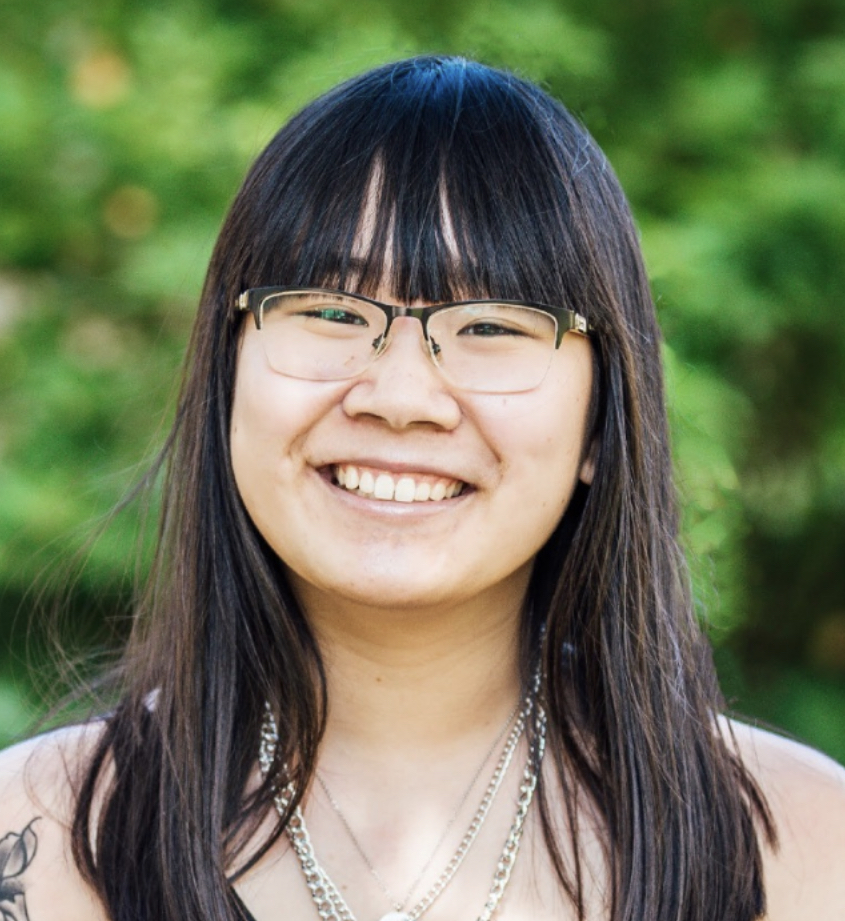 Jordan Qin is a writer-director who's currently pursuing a BA in Film and Media Arts at Temple University. She believes in quality over quantity and is dedicated to highlighting diversity and innovation in the film industry. As a part of the Hollywood Insider team, she strives to create conversational pieces that help bring positive changes in the entertainment industry.