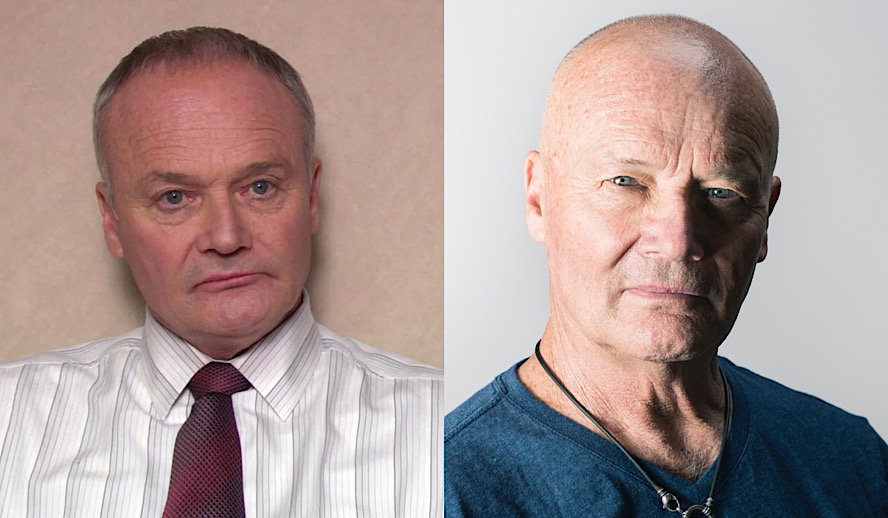 Video Version of this Article
Photo/Video: Creed Bratton/Hollywood Insider YouTube Channel
If you've seen my page on Hollywood Insider's website, you know I'm a huge fan of the classic sitcom 'The Office.' As much as I love Michael's silly antics or Jim's ongoing mission to be the snarkiest man alive, my heart will always belong to Creed. How to describe the character Creed? Imagine if your grandpa was a meth dealer, an ex-cult leader, all at the same time. Creed is the king of hilarious one-liners and a man of mystery. And he is played by and at least partially based on his real-life counterpart, actor Creed Bratton. Bratton has lived the life of a legend; he's a rockstar, an actor, and the ultimate symbol of how to be epic in your late-70s.
Related article: Steve Carell: 32 Facts on the Comedy Genius & The Lovable Boss of 'The Office'
Related article: John Krasinski: 32 Facts on the Lovable Star of 'The Office' & 'Some Good News'
#1- Creed Bratton was born William Charles Schneider.
Bratton's birth name makes him sound less like a rockstar and more like your grandma's accountant. 
#2- Even rock gods have flaws.
Bratton "stuttered dreadfully" as a child. His stuttering was caused by anxiety. His school counselor suggested Bratton take up acting to help cope with his fears.
#3- His paternal grandfather was a legendary art director on film sets.
Gustave Adolf Schneider worked on films such as 'The Thief of Bagdad."
Related article: MUST WATCH – Hollywood Insider's CEO Pritan Ambroase's Love Letter to Black Lives Matter – VIDEO
Subscribe to Hollywood Insider's YouTube Channel, by clicking here. 
#4- Everyone in his family was a musician.
I suppose it's in the genes. His family instilled a love of music in him from an early age.
#5- He got his first guitar from a Sears catalogue.
Not saying he's old but…when was the last time anyone ordered anything from a catalog? Bratton was 13 when his guitar arrived in the mail.
#6- He adopted the name Creed Bratton on a global musical excursion.
You've heard of bands going on world tours but have you ever witnessed a man going on a world tour on his own? Bratton is the most epic man in the world, case closed. In the sixties, Bratton traveled through Europe, Africa, and the Middle East as a professional musician. It was on this solo world tour that Bratton changed his name and joined a rock band called the 13th floor.
Related article: The Power of Positivity: Ikorodu Bois + Chris Hemsworth + Russo Brothers + Sam Hargrave
Limited Time Offer – FREE Subscription to Hollywood Insider
Click here to read more on Hollywood Insider's vision, values and mission statement here – Media has the responsibility to better our world – Hollywood Insider fully focuses on substance and meaningful entertainment, against gossip and scandal, by combining entertainment, education, and philanthropy. 
#7- He was really in The Grass Roots.
It's referenced in the finale of 'The Office' that Creed was in a band called The Grassroots. I will neither confirm nor deny that the band was in real life involved in the illicit drug trade as referenced in the show, but Creed played guitar and did vocals for the band in the 60s. He was a member during the band's most successful years. The band still makes music to this day, although, sadly, Bratton is no longer a member.
#8- He left The Grass Roots because of artistic differences. 
Bratton became frustrated with his band's refusal to play original music, opting only to do covers. He left the band and for a while the music scene in 1969.
#9- He published his own solo albums 30 years later.
In 2001, Bratton finally decided to let his solo work from the 60s be heard. He produced the albums with the help of Peter White, a famous jazz guitarist.
Related article: Hollywood Insider's CEO Pritan Ambroase: "The Importance of Venice Film Festival as the Protector of Cinema"
Related article: The Masters of Cinema Archives: Hollywood Insider Pays Tribute to 'La Vie En Rose', Exclusive Interview with Director Olivier Dahan
#10- What was he doing during the 30 years in between?
He was studying acting…. And probably joining a hippie cult. But mostly studying acting. He learned the Meisner technique from acting coach Charles Conrad.
#11- He was in his 60s when he got his role on 'The Office.'
We could all probably guesstimate that the character Creed was somewhere between his late 50s and mid 100s during his time at Dunder Mifflin. In reality, he was somewhere in that range. He's 77 now, so in 2005 when the show first debuted he was 62. He's still got it.
#12- He was hired as an extra on 'The Office.'
The original plan was for Creed to just hang out in the background and add to the atmosphere of the Dunder Mifflin Office. I can hear you protesting, "but then who would pay to take dumps in the women's restroom?!" Never fear, he eventually worked his way up to being a supporting cast member.
Related article: Jenna Fischer: 'The Office' Star – America's Sweetheart Pam Beesley
Related article: Ranked: Top 10 Sitcom Characters From the 21st Century | Michael Scott 'The Office' to 'Rick and Morty'
#13- His first speaking line in 'The Office' was in 'Diversity Day'
His line wasn't scripted but he was just improving a conversation with another actor and the camera found him. The cinematographer didn't know he was just supposed to be an extra, but the director loved his dialogue so much they paid him extra for the episode and kept his lines in the final cut.
#14- He inducted the band The Wrecking Crew into the Musicians Hall of Fame.
In 2007, Bratton took a break from filming 'The Office' to fly over to Nashville and present the Induction Award.
#15- His favorite of his lines in 'The Office' was also one of the dirtiest in the series.
On the 'Office Ladies' podcast, Bratton says his favorite line spoken by his character in 'The Office' involves some of the pantless shenanigans the character got into during the hippie era. Creed had multiple orgies in the seventies. Mostly with women. It's possible a man slipped in at one point. There'd be no way of knowing. 
Related article: Can We Call 'The Office' A Classic Yet?
Related article: Please Return To Comedy Steve Carell, 'The Office' Fandom Demand It!
#16- He snuck his own music into 'The Office.'
In the episode 'Benihana Christmas,' Creed chooses 'Spinnin' N Reelin'' as his karaoke song. Bratton wrote the song 'Spinnin' N Reelin'.'
#17- One of his best lines is in a deleted scene.
Search on YouTube for "'The Office' Haunted Warehouse." It's a hilarious scene and the producer was out of his mind for cutting it from the episode that aired. In the scene is a gem of a Creed line. He's dressed as a vampire and says in a Dracula accent, "I want to sell your blood."
#18- Creed upstages Michael in a deleted scene in 'Booze Cruise.'
Michael wants to be king of the party when he takes everyone in the office on a booze cruise. When he attempts to sing with the band on board no one is impressed. However, when Creed takes the stage, a rock performance ensues that takes the house, or boat, down.
Related article: 32 Facts on Robert Downey Jr – The Iron Man Leader of Avengers and Marvel Team | FACT-CHECKED SERIES
Related Article: Want GUARANTEED SUCCESS? Remove these ten NORMAL & CRUEL words | Transform your life INSTANTLY
#19- Is Creed really Creed?
There are several times throughout 'The Office' in which Creed causes the audience to question his identity. An example of this is when Creed is talking to a journalist from a local newspaper and the journalist says that he's pretty sure he wrote Creed's obituary.
#20- "Creed Thoughts" was once an active blog.
In the episode "The Job," Creed mentions how he writes a blog. Ryan later clarifies that Creed asked him how to start a blog and Ryan opened up a Word doc on his computer with the address www.creedthoughts.gov/www.creedthoughts on top of the page. This was an effort to save the world from Creed's inner ramblings. Unfortunately, the blog hasn't been active since 2008 but it's been archived online for your enjoyment.
#21- The character Creed's supposed birthdate was in 1925.
In the episode "Fun Run" when Jan is checking Creed into the race, she discovers that Creed's birthday is November 1, 1925. That would make Creed older than Queen Elizabeth.
Related article: 25 Royally Shocking Revelations From Prince Harry & Meghan Markle During Oprah Interview
Related article: Why Queen Elizabeth II Is One Of The Greatest Monarchs | Her Majesty Queen Elizabeth II of United Queendom of Great Britain & Northern Ireland (Video Insight)
#22- He is definitely the oldest worker in the Dunder Mifflin office.
While in "Dunder Mifflin Infinity" he dyed his hair black (with a Sharpie, I might add, as can be seen in a deleted scene!)  and said the gem of a line, "I'm thirty. Well, in November I'll be thirty," it's hard to ignore the fact that Creed is one of the oldest in the office which is why he was worried about Dunder Mifflin Infinity aging him out in the first place.
#23- The character Creed hosted a radio show in the 70s.
He operated under the pseudonym DJ Wacky Weed Creed.
#24- If he has asthma, he can't scuba!!!
One of my favorite Creed lines in 'The Office' is in the season 6 episode 'Gossip.' Rumors start circulating around the office when Michael tries to cover up the fact that Stanley has a mistress. One of these rumors is that Creed has asthma. A rather benign rumor, right? Well according to Creed's response it's not: "If I have asthma, I can't scuba. If I can't scuba, then what's this all been about?!"
Related article: The Office US vs. The Office UK: Which One is Funnier, Better, and More Ridiculous?
Related article: 'The Office' on Peacock Streaming: Never-Before-Seen Footage From the Hit Show Excites Fans
#25- BJ Novak said the real-life Creed Bratton is exactly like the character he played.
Keep it quiet Novak, don't rat him out to the cops! Bratton is a lot sweeter and more kind-hearted than his fictional counterpart, and hopefully, the real-life version of Creed was never a cult leader, but there's no way to be sure!
#26- The character Creed has a daughter.
It's mentioned as an aside when Creed tries to set Jim up with his daughter shortly before Jim ties the knot with Pam. But let the record show that, Creed has a daughter.
#27- In real life, he has two kids.
He's been married twice and has a child from each marriage.
Related article: Jim Gaffigan: 32 Facts on One of the Most Relatable Comedians 
Related article: Jessica Chastain Facts: 32 Things You Might Know About This Stunning and Talented Actress
#28- Hopefully he has a better memory than his Scranton-based counterpart.
Throughout the series, Creed gets his coworkers he's been working with for years' names wrong (referring to Meredith as Marybeth and Angela as Andrea), and at times he can't even remember what his job is at Dunder Mifflin.
#29- He guest-starred on 'Adventure Time."
Bratton showed off his voice acting chops when playing Phlannel Boxingday on 'Adventure Time.'
#30- He names his albums like Creed the character would.
Bratton recently released an album named "Alien Chicken." If Creed from the office was going to name an album…
Related article: Stephen Colbert: 32 Facts on the Extremely Loved Talk Show Host
Related article: Seth Macfarlane Facts: 32 Things You Didn't Know About the King of Adult Animation/Comedy
#31- He still performs live.
As recently as 2012, Bratton was performing live at the SXSW festival.
#32- He released an audio autobiography.
It's entitled "Tell Me About It" and was released in 2013.
An excerpt from the love letter: Hollywood Insider's CEO/editor-in-chief Pritan Ambroase affirms, "Hollywood Insider fully supports the much-needed Black Lives Matter movement. We are actively, physically and digitally a part of this global movement. We will continue reporting on this major issue of police brutality and legal murders of Black people to hold the system accountable. We will continue reporting on this major issue with kindness and respect to all Black people, as each and every one of them are seen and heard. Just a reminder, that the Black Lives Matter movement is about more than just police brutality and extends into banking, housing, education, medical, infrastructure, etc. We have the space and time for all your stories. We believe in peaceful/non-violent protests and I would like to request the rest of media to focus on 95% of the protests that are peaceful and working effectively with positive changes happening daily. Media has a responsibility to better the world and Hollywood Insider will continue to do so."
– Do you know the hidden messages in 'Call Me By Your Name'? Find out behind the scenes facts in the full commentary and In-depth analysis of the cinematic masterpiece
– A Tribute To The Academy Awards: All Best Actor/Actress Speeches From The Beginning Of Oscars 1929-2019 | From Rami Malek, Leonardo DiCaprio To Denzel Washington, Halle Berry & Beyond | From Olivia Colman, Meryl Streep To Bette Davis & Beyond
– In the 32nd Year Of His Career, Keanu Reeves' Face Continues To Reign After Launching Movies Earning Over $4.3 Billion In Total – "John Wick", "Toy Story 4", "Matrix", And Many More
creed bratton, creed bratton, creed bratton, creed bratton, creed bratton, creed bratton, creed bratton, creed bratton, creed bratton, creed bratton, creed bratton, creed bratton, creed bratton, creed bratton, creed bratton, creed bratton, creed bratton, creed bratton, creed bratton, creed bratton, creed bratton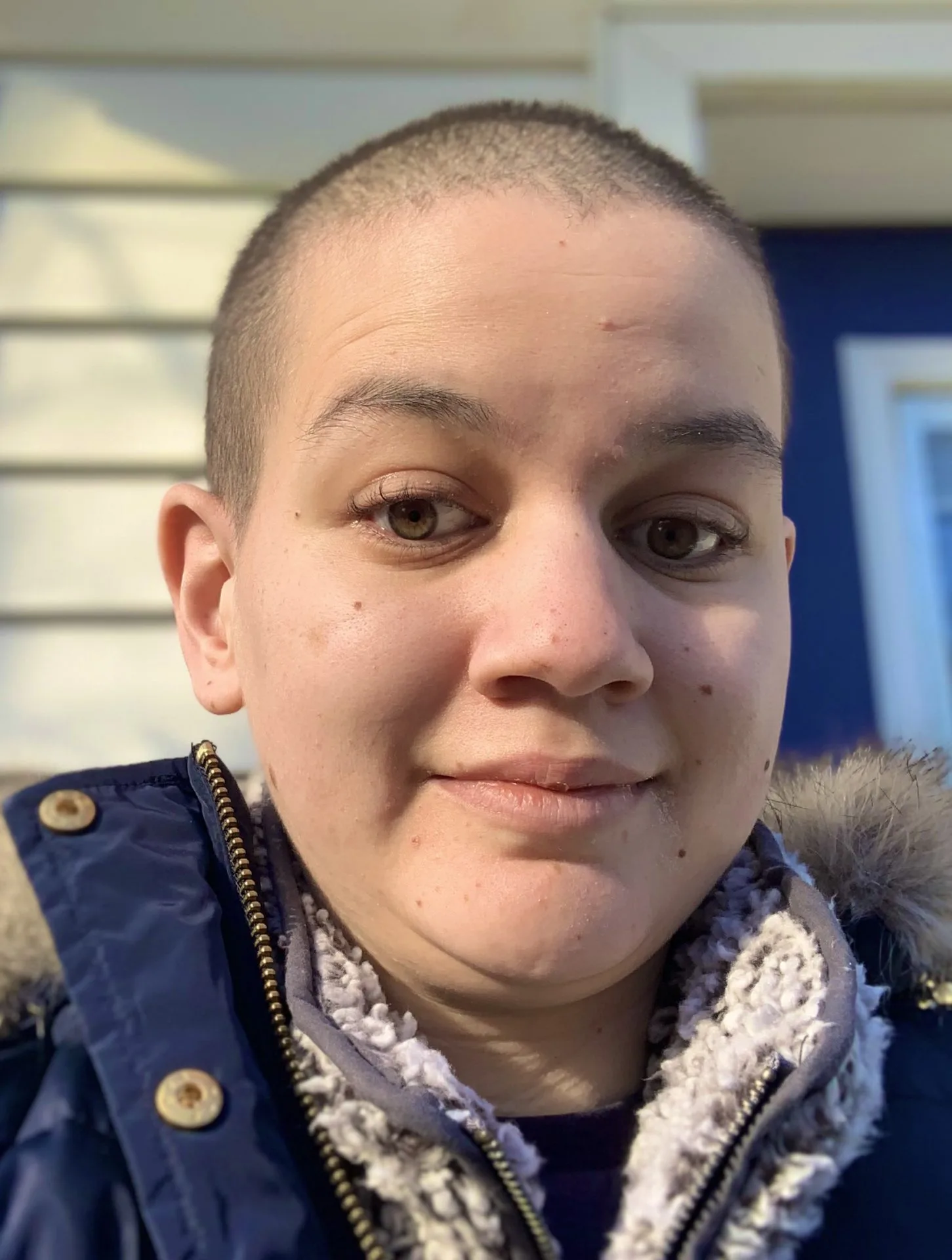 Carrie Fishbane is obsessed with all things comedy and loves to reflect on the impact of comedy on the world. Having spent thousands of hours studying literature, she also writes about the political impact of entertainment and the power movies and TV have to create social change. Hollywood Insider promotes ethics and substance in entertainment, which is exactly in line with Carrie's perspective. Carrie's favorite movies include Jojo Rabbit, Deadpool, and Inception and her favorite shows are Rick and Morty, Crazy Ex-Girlfriend, and The Office.