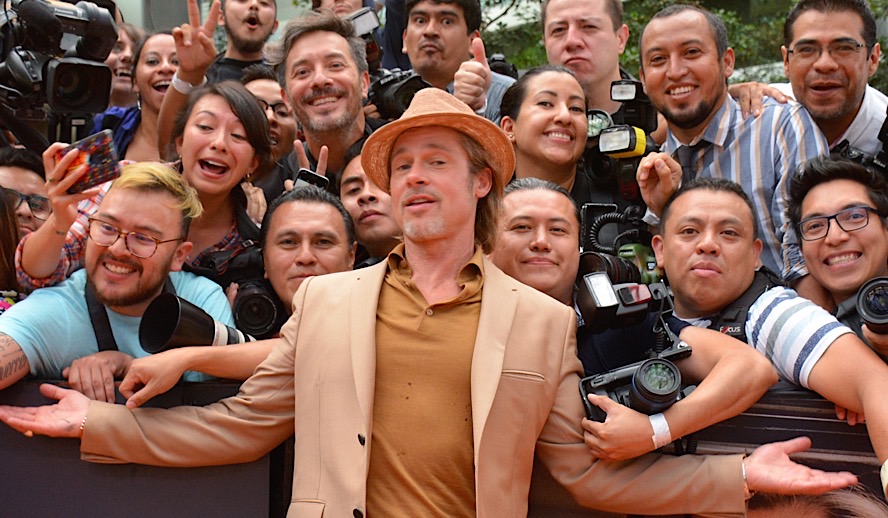 Photo:  Academy Awards/Oscars
Brad Pitt Trending: Meet Oscar winner, BAFTA winner, SAG winner, Golden Globes Winner, Critics Choice winner, LOVED BY ALL winner. And on and on it goes. Brad Pitt has been renewed for all future seasons and more.
Brad Pitt is one of the first actors I took note of as a child. Thanks to Oceans 11 among others I always had a special place for Pitt's films and admired his performances. The confidence, the swagger, the eating 24/7, it all left a mark on me as I dreamt of one day making movies. Even before I was really aware of celebrities and their lives, I was aware of his life outside movies. Pitt was never a favorite of mine, or at least when people asked my favorites I never considered him. But when looking at the love and media coverage Pitt has received over the course of award season, it fills me with joy and a greater appreciation for Pitt and his career. Here are some observations on Pitt and why I am so ecstatic for all the attention the actor has received.
Subscribe to Hollywood Insider's YouTube Channel, by clicking here.  
Pitt's Movies Before and After 50: Why they aren't so Different
When looking at Pitt's career, I think it is easy to assume that the artistic and award-worthy performances have been more recent. But that isn't the case. Though his roles in The Big Short, Once Upon a Time… in Hollywood, and Ad Astra come to mind, he's been taking on various movies more than the average filmgoer may notice. His more mainstream releases tend to fit the cool attitude he's come to be known for, but The Assassination of Jesse James by the Coward Robert Ford, Burn After Reading, The Curious Case of Benjamin Button, The Tree of Life, and Moneyball (all late 2000s and early 2010s) were high caliber performances worthy of praise. Even earlier roles would showcase the potential Pitt carried throughout his Hollywood career, who then began to tap into it around 2007.
Related Article: Watch: Reaction From Stars On The Making Of Once Upon A Time In… Hollywood | Leonardo DiCaprio, Brad Pitt, Margot Robbie & Quentin Tarantino
Video version of this article
Los Angeles Premiere of Once Upon A Time… In Hollywood
Video: Hollywood Insider YouTube Channel​
That said, I've noticed a stark contrast between his two releases this year and those in the past. Even in those aforementioned performances, Pitt was still…Pitt. There is this charm and quality that Pitt always brought with him and kept his persona alive in every film. But in the case of Once Upon a Time, I see Cliff Booth and never think, "Oh, it's still Brad Pitt." I can't quite put my finger on what Pitt does so differently, but he finally transcended his persona and became the laid back stuntman. It's as if Pitt has finally hit that peak I've wanted him to reach. His performance as Booth is definitely my favorite Pitt role to date and to see Pitt take home the Oscar was a pleasant sight.
Limited Time Offer – FREE Subscription to Hollywood Insider, for substance and meaningful entertainment that is free of gossip and scandal, click here   
The Consistent Leading Man
Being famous is not easy. And Pitt certainly knows this. Throughout his career, he's been at the center of much relationship speculation, drama, and gossip. Trying to raise a family or navigate any job with the paparazzi in your face at any given moment is exhausting and many times leads to the decline or implosion of one's career. Whether smiling at the cameras, respectfully answering questions, and attending numerous media events, Pitt has kept his cool no matter where he stands and never allows the "confining" life to shake him. These characteristics and persona have helped Pitt stay relevant and like-able alongside his prosperous career, never alienating anyone and working hard to help uplift those around him through humanitarian work. 
Cannes Film Festival Premiere – Once Upon A Time… In Hollywood
Video: Hollywood Insider YouTube Channel​
A New Decade = A New Man
Everyone is noticing the difference in Brad Pitt as of late. And we all love it. He's answering questions with genuine honesty. His speeches are most memorable thanks to quips that work in tandem with his newfound kindness and appreciation for his peers. He calls out the media in a jovial manner for the different speculations that always surround him like sharks. He's enjoying this new season in life as a producer and single man. Who knew Pitt was this funny? Who doesn't love the viral scene of him wearing a name tag at the Oscar nominees luncheon? Or that we'd get the bromance of the year with Pitt and Leo DiCaprio? 
Pitt's humor and words of wisdom at the SAG Awards while accepting his Best Supporting Actor win may have been the highest point of the new Brad Pitt experience. Inside the jokes and metaphors, Pitt was remarking on the process actors go through when making films. It was refreshing to hear and proved again Pitt is more than just another pretty face.
In a time where change is needed to stay relevant, Pitt has done just that in a way that doesn't feel forced nor is he uncomfortable doing so. This new and hopefully improved Pitt has the possibility to make an even greater impact in a positive light and having watched him for 20 years, I am excited for what is on the horizon for Pitt. He understands fame and the responsibility it holds and though he certainly hasn't been perfect, he never gives reason to hate and instead gave us two more great performances in 2019 and a fun introduction to the man that is Brad Pitt. 
Related VIDEO: Want GUARANTEED SUCCESS? Remove these ten words | Transform your life INSTANTLY
​By Merrick Sinclair
More Interesting Stories From Hollywood Insider
– A Tribute To The Academy Awards: All Best Actor/Actress Speeches From The Beginning Of Oscars 1929-2019 | From Rami Malek, Leonardo DiCaprio To Marlon Brando & Beyond | From Olivia Colman, Meryl Streep To Bette Davis & Beyond
– The Verified Complete List of Every Female Best Director Oscar Winner: Fact-Checked Series
– Why Queen Elizabeth II Is One Of The Greatest Monarchs | Her Majesty Queen Elizabeth II of United Queendom of Great Britain & Northern Ireland
– Video: '1917' – Golden Globes Winner – Full Commentary And Reactions From The Stars & Crew Including Sam Mendes, George MacKay, Dean-Charles Chapman & Team
– Video: Full Commentary & Reactions From Stars On 'Bombshell' With Charlize Theron, Nicole Kidman, Margot Robbie, Jay Roach & Team
Brad Pitt trending, Brad Pitt trending, Brad Pitt trending, Brad Pitt trending, Brad Pitt trending, Brad Pitt trending, Brad Pitt trending, Brad Pitt trending, Brad Pitt trending, Brad Pitt trending, Brad Pitt trending, Brad Pitt trending, Brad Pitt trending, Brad Pitt trending, Brad Pitt trending, Brad Pitt trending, Brad Pitt trending, Brad Pitt trending, Brad Pitt trending, Brad Pitt trending, Brad Pitt trending, Brad Pitt trending, Brad Pitt trending, Brad Pitt trending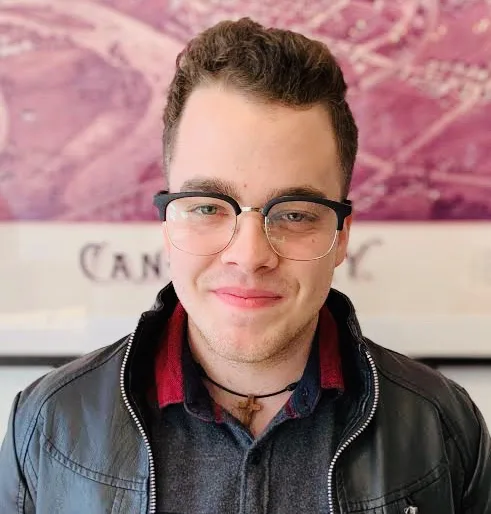 Merrick Sinclair is a film journalist with a passion for cinema, Hollywood and filmmaking since a young age. Merrick focuses on reviews and features here at Hollywood Insider, and takes careful thought as to the impact cinema has on culture and what that means for us. Whether they be old or new, blockbuster or independent, Merrick understands the role movies have on society and how each individual has their own unique experience with movies. Merrick hopes to unpack his observations with clarity for readers while allowing them to walk away with their own opinions on any given topic.