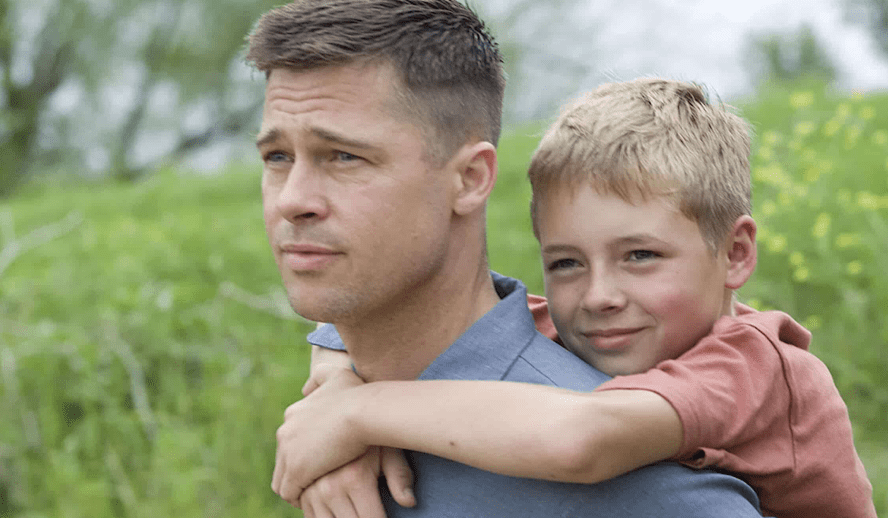 Photo: 'Tree of Life' 
Terrence Malick's 'Tree of Life' is not your average family film. It's filled with abstract imagery such as scenes of the Earth's formation and dinosaurs living and breathing in the grassy areas as a reminder to the viewer that dinosaurs walked the earth 65 million years ago. Despite the abstract introduction to the film, the story primarily focuses on the O'Brien Family of five members: Mr. O'Brien (played by Brad Pitt), Mrs. O'Brien (played by Jessica Chastain), and their three sons in 1950s Waco, Texas. Though the film puts the eldest son, Jack, in focus as he struggles with his parent's different views of their wisdom. 
Things to do: 
Click here to read more on

The Hollywood Insider's

vision, values and mission statement here – Media has the responsibility to better our world –

The Hollywood Insider

fully focuses on substance and meaningful entertainment, against gossip and scandal, by combining entertainment, education, and philanthropy.
The movie features the universes' formation which compares to the O'Brien family in any approach. Around the first twenty minutes of the film, there are scenes involving the formation of cells being transformed into fully developed animals. Moments later, we are presented with seeing the O'Brien parents having their children for the first time as toddlers, and especially seeing one of their sons named Jack (played by Hunter McCracken) turning into a full-grown adult. It is obvious that the animal heavily represents the son's transformation from a child into a grown-up.
Terrence Malick
This experimental device of storytelling would most likely baffle the average filmgoer, but keen film fanatics who are familiar with Mr. Malick's methods of filmmaking, would find it fascinating.  There is another scene involving the lava and waves of water clashing together which symbolizes the story's topic of nature against grace. A film watcher with critical thinking skills can interpret that the volcanic emission can represent the father's worship of nature and the water can symbolize the mother's belief in grace. When the two mash together, it causes strife. Both ideologies are opposites of each other and the critical thinker watching the film can differentiate between the two. The movie does a good job of using symbolic devices to foreshadow the characters' growth and represent the dissimilarity of nature and grace.
Related video: Full Commentary – Cast & Crew Spills Secrets on Making of 'Elvis' | In-Depth Scoop | Austin Butler
Related video: Full Rendezvous At the Premiere of 'Elvis' with Reactions from Stars | Austin Butler, Baz Luhrmann
Related video: Come Behind The Scenes of 'Elvis' | Austin Butler, Tom Hanks and Baz Luhrmann
The minimalistic conversations as well as the heavy use of narration do a good job explaining each one of the characters' personalities. There is a scene that features Mrs. O'Brien (Jessica Chastain) narrates to her audience her beliefs in grace. During that moment, a child version of her is presented as well as a montage of Mrs. O'Brien's interaction with farmed cows and beautiful garden settings. She tells us that "there are two ways through life: The way of nature and the way of grace. You must choose which one you'll follow. Grace doesn't try to please itself…accepts being slighted, forgotten, disliked… accepts insults and injuries. Nature wants to please itself…get others to please it too… likes to lord it over them…to have its own way. It finds reasons to be unhappy when all the world is shining around it when love is smiling through all things."
'Tree of Life'
The scene works well since she approaches the animals and plants gracefully. It gives a heavy representation to the viewers that she is the avatar of grace and is fully aware that it has its disadvantages, but Mrs. O'Brien will never give in to nature's ideologies of life due to the lack of happiness. It also demonstrates that she remains a consistent character throughout. When a character is not narrating, Mr. O'Brien (Brad Pitt) would be shown driving his family through their beautiful suburban neighborhood and is heard telling his sons that "the world lives by trickery. If you want to succeed, you can't be good." The father is an obvious representation of nature and how competitive the world can be. He informs his sons that to survive in the cynical and competitive world, one cannot be gentle.
Related article: MUST WATCH – The Hollywood Insider's CEO Pritan Ambroase's Love Letter to Black Lives Matter – VIDEO
Related article: Why Queen Elizabeth II Is One Of The Greatest Monarchs | Her Majesty Queen Elizabeth II of United Queendom of Great Britain & Northern Ireland (Video Insight)
Related article: All Best Actor/Actress Speeches From The Beginning Of Oscars 1929-2019 | Hollywood Insider
Otherwise, their family would succumb to failures in life. Teaching their sons to become cynics is not necessarily a bad thing. I was even reminded of how my father taught me to never be a soft person. Both my dad and Mr. O'Brien wanted what they thought was best for their children. The narration of Mrs. O'Brien's character works well with the naturalistic montage by emphasizing her representation of grace while we understand Mr. O'Brien's as a skeptic figure of nature toward the world.
Terrence Malick's choice of classical music gives the right tone to enhance the emotional scenes of the story. In the first twenty minutes of the film, we are shown the transformation stages of the cosmos. While the universe is forming, a classical song Lacrimosa (composed by Zbigniew Preisner) is heard. Terrence Malick not only wants the audience to look at amazing creation scenes, but the music also makes them feel how precious it can be to witness the inception of earth.
Related article: The Hollywood Insider's CEO Pritan Ambroase: "The Importance of Venice Film Festival as the Protector of Cinema"
Related article: The Masters of Cinema Archives: The Hollywood Insider Pays Tribute to 'La Vie En Rose', Exclusive Interview with Director Olivier Dahan
Related article: – Want GUARANTEED SUCCESS? Remove these ten words from your vocabulary| Transform your life INSTANTLY
Related article: EVOLUTION: Every Henry Cavill Role From 2001 to 2021, All Performances Exceptionally Poignant
Related article: EVOLUTION: Every Chris Evans Role From 1997 to 2020, All Performances Exceptionally Poignant
Related article: #metoo Revolution: Powerful Questions That Need Answers
Related article: FACT-CHECKED Series: Timothee Chalamet and 32 Facts about The Young Superstar
Brad Pitt
Without classical music, it would only make the pretty scenes more pointless or dull. In another scene, Les Barricades (composed by Francois Couperin) is played while the mother plays with her children inside and outside their home since the father is out on a business trip. We feel joy when we see Mrs. O'Brien play with her children while the piano-driven track is heard. The viewer might interpret it as a beautiful memory that Mr. Malick had when he was a child. Another possibility of the use of music is to show how even more charming Mrs. O'Brien can be when the stern father is not around. It certainly reminded me of how gentle my mother was when I was growing up with a serious father. The director's choice of including classical music works with the story to make the formation scenes more important since we are witnessing our universe changing before our eyes and reminding how graceful our mothers can be.
The director took risks by making an ordinary story into an extraordinary one. The use of the cosmos' formation scenes seemed suitable for representing the O'Brien family since we are examining from their inception to their present days. Keeping the dialogue minimalistic and having constant narration can make the viewers identify the main character's thoughts and feelings since most of them are reaching out to God or hearing themselves think like everyday human beings.
Related video: EVOLUTION: Every Tom Cruise Role From 1981 to 2021, All Performances Exceptionally Poignant
Related article: A Tribute to Johnny Depp: The Actor and Musician Who Defined Range
Related video: EVOLUTION: Every Johnny Depp Role From 1984 to 2020, All Performances Exceptionally Poignant
Related article: A Tribute to the Hero & President Volodymyr Zelenskyy: Comedian/Actor, Ukraine's President and Heroic Leader
The music gives a divine tone and can help trigger a memory or make beautiful scenes even prettier. Accepting the film for its creative choices can help avant-garde film fanatics to understand and or interpret the big picture that Mr. Malick is trying to demonstrate. The movie can either represent a memory or the fact that we keep evolving as the years go by. It is all up to the viewer. When watching this movie, keep an open mind and surrender to the abstract imagery.
By Marco Castaneda
Click here to read The Hollywood Insider's CEO Pritan Ambroase's love letter to Cinema, TV and Media. An excerpt from the love letter: The Hollywood Insider's CEO/editor-in-chief Pritan Ambroase affirms, "We have the space and time for all your stories, no matter who/what/where you are. Media/Cinema/TV have a responsibility to better the world and The Hollywood Insider will continue to do so. Talent, diversity and authenticity matter in Cinema/TV, media and storytelling. In fact, I reckon that we should announce "talent-diversity-authenticity-storytelling-Cinema-Oscars-Academy-Awards" as synonyms of each other. We show respect to talent and stories regardless of their skin color, race, gender, sexuality, religion, nationality, etc., thus allowing authenticity into this system just by something as simple as accepting and showing respect to the human species' factual diversity. We become greater just by respecting and appreciating talent in all its shapes, sizes, and forms. Award winners, which includes nominees, must be chosen on the greatness of their talent ALONE.
I am sure I am speaking for a multitude of Cinema lovers all over the world when I speak of the following sentiments that this medium of art has blessed me with. Cinema taught me about our world, at times in English and at times through the beautiful one-inch bar of subtitles. I learned from the stories in the global movies that we are all alike across all borders. Remember that one of the best symbols of many great civilizations and their prosperity has been the art they have left behind. This art can be in the form of paintings, sculptures, architecture, writings, inventions, etc. For our modern society, Cinema happens to be one of them. Cinema is more than just a form of entertainment, it is an integral part of society. I love the world uniting, be it for Cinema, TV, media, art, fashion, sport, etc. Please keep this going full speed."
More Interesting Stories From The Hollywood Insider
– Want GUARANTEED SUCCESS? Remove these ten words from your vocabulary| Transform your life INSTANTLY
– A Tribute to Martin Scorsese: A Complete Analysis of the Life and Career of the Man Who Lives and Breathes Cinema 
– Do you know the hidden messages in 'Call Me By Your Name'? Find out behind the scenes facts in the full commentary and In-depth analysis of the cinematic masterpiece
– A Tribute To The Academy Awards: All Best Actor/Actress Speeches From The Beginning Of Oscars 1929-2019 | From Rami Malek, Leonardo DiCaprio To Denzel Washington, Halle Berry & Beyond | From Olivia Colman, Meryl Streep To Bette Davis & Beyond
– In the 32nd Year Of His Career, Keanu Reeves' Face Continues To Reign After Launching Movies Earning Over $4.3 Billion In Total – "John Wick", "Toy Story 4", "Matrix", And Many More
tree of life, tree of life, tree of life, tree of life, tree of life, tree of life, tree of life, tree of life, tree of life, tree of life, tree of life, tree of life, tree of life, tree of life, tree of life, tree of life, tree of life, tree of life, tree of life, tree of life, tree of life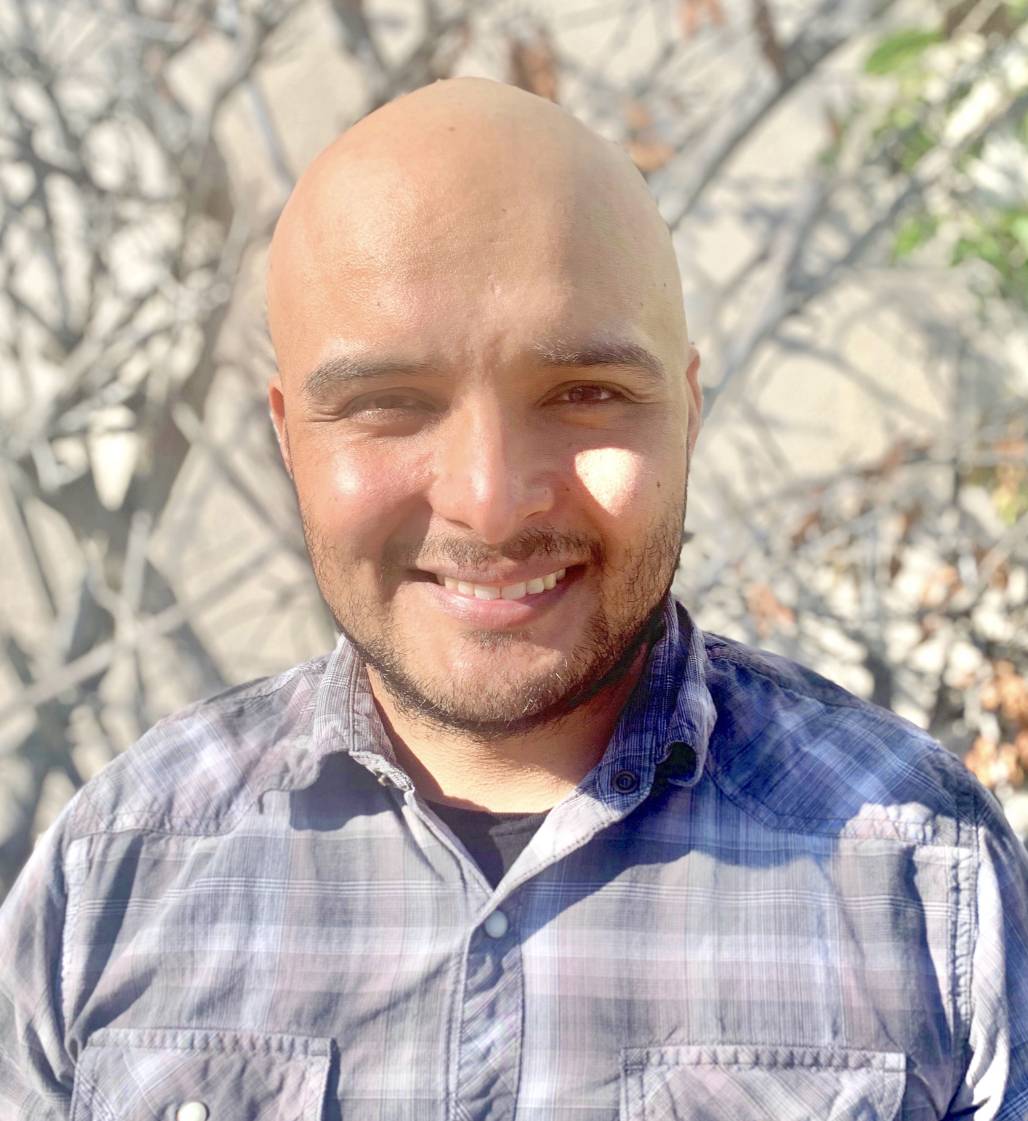 Marco Castaneda is a graduate student at the California State University, Los Angeles. He is currently pursuing his Master of Fine Arts Degree in Television, Film, and Theatre, and expects to graduate in the Spring of 2023. He has a strong passion for creating stories as well as reading them. Marco believes that art helps people to give a unique perspective of our lives and the lives of others. He is also currently a substitute teacher for K-12th grade and hopes to teach students how to use their creativity through all aspects and subjects of their lives and not to be afraid of using their talents.