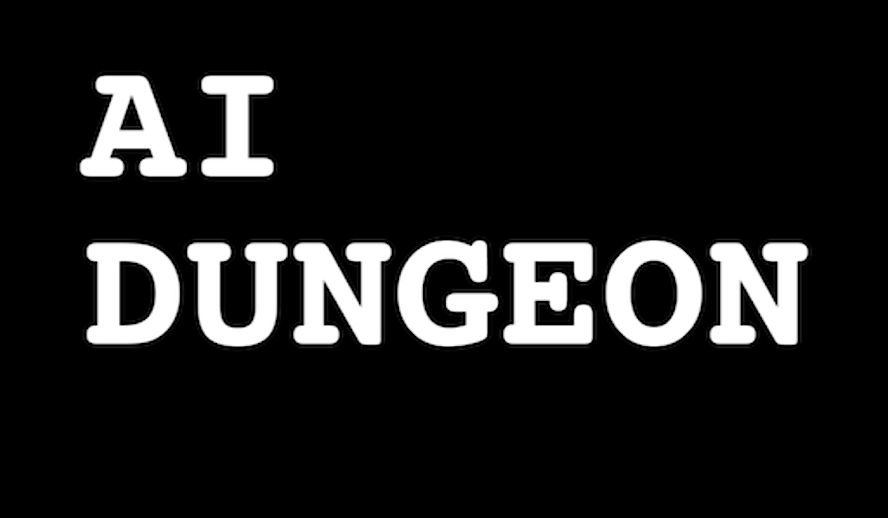 Photo: Ai Dungeon
Forward
I'm someone who grew up loving video games as a kid. What really roped me in was the interactive element. Being able to control fictional characters and help them act out the stories they were a part of as opposed to simply watching them was what really made me prefer games to movies and TV at the time. However, over the course of the years, I drifted further and further away from video games, and instead began to express higher interest in the very mediums that I deemed inferior for the longest time. However, that's not to say that I still don't enjoy games anymore, in fact, there are a decent handful of them that I enjoy from time to time. But there's another pastime that for the past several months, has really appealed to my former love of interactive entertainment while simultaneously appealing to my current love of storytelling. Today I'm going to share with you all the wonders of the text-based online adventure game Ai Dungeon.
Related Video: Full Commentary on 'Top Gun: Maverick': Tom Cruise, Val Kilmer, Jennifer Connelly, Miles Teller
Related video: 'Top Gun: Maverick' Full Premiere Reactions: Tom Cruise, Val Kilmer, Jennifer Connelly, Miles Teller
Related video: EVOLUTION: Every Tom Cruise Role From 1981 to 2021, All Performances Exceptionally Poignant
Ai Dungeon: The Basics
Text-based games have been around for ages, but Ai Dungeon separates itself from the majority of them with a much looser format. While most text adventure games are based around pre-written scenarios in which the player can expand upon in a limited amount of ways, Ai Dungeon uses artificial intelligence to offer near-limitless possibilities in what it has to offer. Users can either choose one of a series of "settings" they want their adventure to take place in (such as Fantasy, Mystery, Zombies, and Cyberpunk), or they can select "Custom" to write their own scenario that the site's Ai will expand upon. Users can also create "worlds", upon which they can further expand their own ideas and list out specific locations, social classes, species, and characters that may be featured in their own scenarios. On top of that, creating an account for the site gives users the possibility to do things like archive all the scenarios they've played and publish their own custom scenarios for others to play.
Related article: Why Queen Elizabeth II Is One Of The Greatest Monarchs | Her Majesty Queen Elizabeth II of United Queendom of Great Britain & Northern Ireland (Video Insight)
Limited Time Offer – FREE Subscription to The Hollywood Insider
Click here to read more on The Hollywood Insider's vision, values and mission statement here – Media has the responsibility to better our world – The Hollywood Insider fully focuses on substance and meaningful entertainment, against gossip and scandal, by combining entertainment, education, and philanthropy.
By default, the site's Ai will usually write in the second person, with the writing generally describing "you", i.e. "You step out of the house and into the backyard". As far as entering text goes, you're given three options: "Do", "Story", and "Say". With "Do", you write down a specific action for your protagonist to perform. When entered, this action will be preceded by "You…". Similarly, "Say" involves the user writing down whatever they want their protagonist to say, and entering it will be preceded by "You say…". "Story" is where one has the most freedom, as they can write whatever they want to happen next in the narrative. There is also a way to switch adventures to "3rd Person Only". After switching to this option, the site requires you to write down the name of a central character to follow.
Related article: A Tribute to Johnny Depp: The Actor and Musician Who Defined Range
Related video: EVOLUTION: Every Johnny Depp Role From 1984 to 2020, All Performances Exceptionally Poignant
Related article: A Tribute to the Hero & President Volodymyr Zelenskyy: Comedian/Actor, Ukraine's President and Heroic Leader
General Appeal
Needless to say, Ai Dungeon offers a level of creative freedom not often seen in interactive text adventure games. The various options for creating prompts or simply just working with one the site generated for you specifically go quite a long way. It's possible to have a more grounded and simple adventure, or go on one that's completely off the rails. I'll admit that I'm actually not quite as interested in using the various worlds and prompts other users have written for the site. My favorite thing to do is use the "Custom" feature under Quick Start to write anything that might come to my mind and see what the Ai uses for it. I'm someone who's come up with a lot (and I mean a LOT) of personal original characters over the years, so thinking up scenarios to put them in and helping the Ai write how their adventures play out is quite a lot of fun.
Of course, they're not always entirely in character, as an Ai naturally isn't going to know my characters as well as I do. If I'm ever suffering from writer's block, or only have a half-baked story idea in my head, using Ai Dungeon to assist me is a pretty fun way to get creative juices flowing. And yes, artificial intelligence isn't a suitable replacement for actual writing done by oneself, but as long as you recognize that, it's okay to go a little wild and see what kind of insane ideas it can bring alongside your own.
Related video: Full Premiere Reactions 'Doctor Strange in the Multiverse of Madness': Benedict Cumberbatch & Team
Related Video: OSCAR-NOMINATED – EXCLUSIVE: 'Dune' Full Commentary, Reactions, Making Of – Timothee Chalamet, Zendaya, Oscar Isaac
Related Video: OSCAR-NOMINATED – 'House of Gucci' Full Commentary & Behind the Scenes – Lady Gaga, Adam Driver, Jared Leto, Al Pacino
What's really neat is how the site's Ai can adapt to whatever style of writing you feed it. Switching to 3rd person's perspective before starting to write really works wonders in this case, as the Ai will have less of a chance of getting confused by your wording. It's entirely possible to write in a script format and the Ai will roll with it. As someone who loves screenwriting, I often find this to be the ideal way to write my Ai-assisted stories. But the fun doesn't even stop there. In Custom mode, you don't even have to make your writing narrative-based. You can write just about anything for the Ai to expand upon. Top 10 lists? Wikipedia style blocks of information? It's all fair game. The site has limited knowledge of pop culture as well, but isn't always 100% accurate in that regard, which can lead to some pretty hilarious results. Speaking of which…
Related article: The Hollywood Insider's CEO Pritan Ambroase: "The Importance of Venice Film Festival as the Protector of Cinema"
Related article: The Masters of Cinema Archives: The Hollywood Insider Pays Tribute to 'La Vie En Rose', Exclusive Interview with Director Olivier Dahan
Related article: – Want GUARANTEED SUCCESS? Remove these ten words from your vocabulary| Transform your life INSTANTLY
Related article: MUST WATCH – The Hollywood Insider's CEO Pritan Ambroase's Love Letter to Black Lives Matter – VIDEO
Subscribe to The Hollywood Insider's YouTube Channel, by clicking here.
Related article: All Best Actor/Actress Speeches From The Beginning Of Oscars 1929-2019 | Hollywood Insider
Unintentional Comedy Abound
Due to the nature of the artificial intelligence used in Ai Dungeon, it's possible for stories to take completely unpredictable turns. A few times I've fed excerpts from film screenplays as custom prompts, and since the Ai doesn't get the full context, it winds up taking these scripts in bizarre directions. One time I put in parts of the 'Shrek' script, and it led to Shrek getting attacked and killed by a dragon (that had apparently killed his father), long before the film's actual dragon was introduced. Another time I wrote a few of the opening lines of an obscure animated Easter movie and let the Ai continue the story from there, and it eventually led to the Easter Bunny becoming engulfed in flames, apparently by an elderly mischievous witch. The Ai has a tendency to introduce random characters or plotlines without any real provocation, and sometimes the Ai will end up stuck in a repetitive loop and repeat certain phrases, lines, or sentences over and over again, and some intervening on your part might be required.
Related article: EVOLUTION: Every Henry Cavill Role From 2001 to 2021, All Performances Exceptionally Poignant
Related article: EVOLUTION: Every Chris Evans Role From 1997 to 2020, All Performances Exceptionally Poignant
Related article: #metoo Revolution: Powerful Questions That Need Answers
Related article: FACT-CHECKED Series: Timothee Chalamet and 32 Facts about The Young Superstar
I've come across countless oddities over the past few months, and if the AI Dungeon Subreddit is anything to go by, so have countless other users of the site. However, this level of imperfection is what makes me keep coming back to it. It's impossible to tell what kind of insane nonsense Ai Dungeon will throw at me next, and I honestly have to love it for that.
Conclusion
Ai Dungeon is a website that's well-deserving of your attention, even if you're generally not into text-based games. Let your imagination run wild without any regard for logic of any kind, and see what kind of insanity you can prompt artificial intelligence to come up with. Either that or take a look around the community and see if there are any user-created scenarios that interest you. No matter what you choose to do when you visit this site, you're almost bound to find some way to entertain yourself. Sometimes we all need a bit of a brain break once in a while, and Ai Dungeon is there to give us just that.
By Austin Oguri
Click here to read The Hollywood Insider's CEO Pritan Ambroase's love letter to Cinema, TV and Media. An excerpt from the love letter: The Hollywood Insider's CEO/editor-in-chief Pritan Ambroase affirms, "We have the space and time for all your stories, no matter who/what/where you are. Media/Cinema/TV have a responsibility to better the world and The Hollywood Insider will continue to do so. Talent, diversity and authenticity matter in Cinema/TV, media and storytelling. In fact, I reckon that we should announce "talent-diversity-authenticity-storytelling-Cinema-Oscars-Academy-Awards" as synonyms of each other. We show respect to talent and stories regardless of their skin color, race, gender, sexuality, religion, nationality, etc., thus allowing authenticity into this system just by something as simple as accepting and showing respect to the human species' factual diversity. We become greater just by respecting and appreciating talent in all its shapes, sizes, and forms. Award winners, which includes nominees, must be chosen on the greatness of their talent ALONE.
I am sure I am speaking for a multitude of Cinema lovers all over the world when I speak of the following sentiments that this medium of art has blessed me with. Cinema taught me about our world, at times in English and at times through the beautiful one-inch bar of subtitles. I learned from the stories in the global movies that we are all alike across all borders. Remember that one of the best symbols of many great civilizations and their prosperity has been the art they have left behind. This art can be in the form of paintings, sculptures, architecture, writings, inventions, etc. For our modern society, Cinema happens to be one of them. Cinema is more than just a form of entertainment, it is an integral part of society. I love the world uniting, be it for Cinema, TV. media, art, fashion, sport, etc. Please keep this going full speed."
More Interesting Stories From The Hollywood Insider
– Want GUARANTEED SUCCESS? Remove these ten words from your vocabulary| Transform your life INSTANTLY
– A Tribute to Martin Scorsese: A Complete Analysis of the Life and Career of the Man Who Lives and Breathes Cinema 
– Do you know the hidden messages in 'Call Me By Your Name'? Find out behind the scenes facts in the full commentary and In-depth analysis of the cinematic masterpiece
– A Tribute To The Academy Awards: All Best Actor/Actress Speeches From The Beginning Of Oscars 1929-2019 | From Rami Malek, Leonardo DiCaprio To Denzel Washington, Halle Berry & Beyond | From Olivia Colman, Meryl Streep To Bette Davis & Beyond
– In the 32nd Year Of His Career, Keanu Reeves' Face Continues To Reign After Launching Movies Earning Over $4.3 Billion In Total – "John Wick", "Toy Story 4", "Matrix", And Many More
ai dungeon, ai dungeon, ai dungeon, ai dungeon, ai dungeon, ai dungeon, ai dungeon, ai dungeon, ai dungeon, ai dungeon, ai dungeon, ai dungeon, ai dungeon, ai dungeon, ai dungeon, ai dungeon, ai dungeon, ai dungeon, ai dungeon, ai dungeon, ai dungeon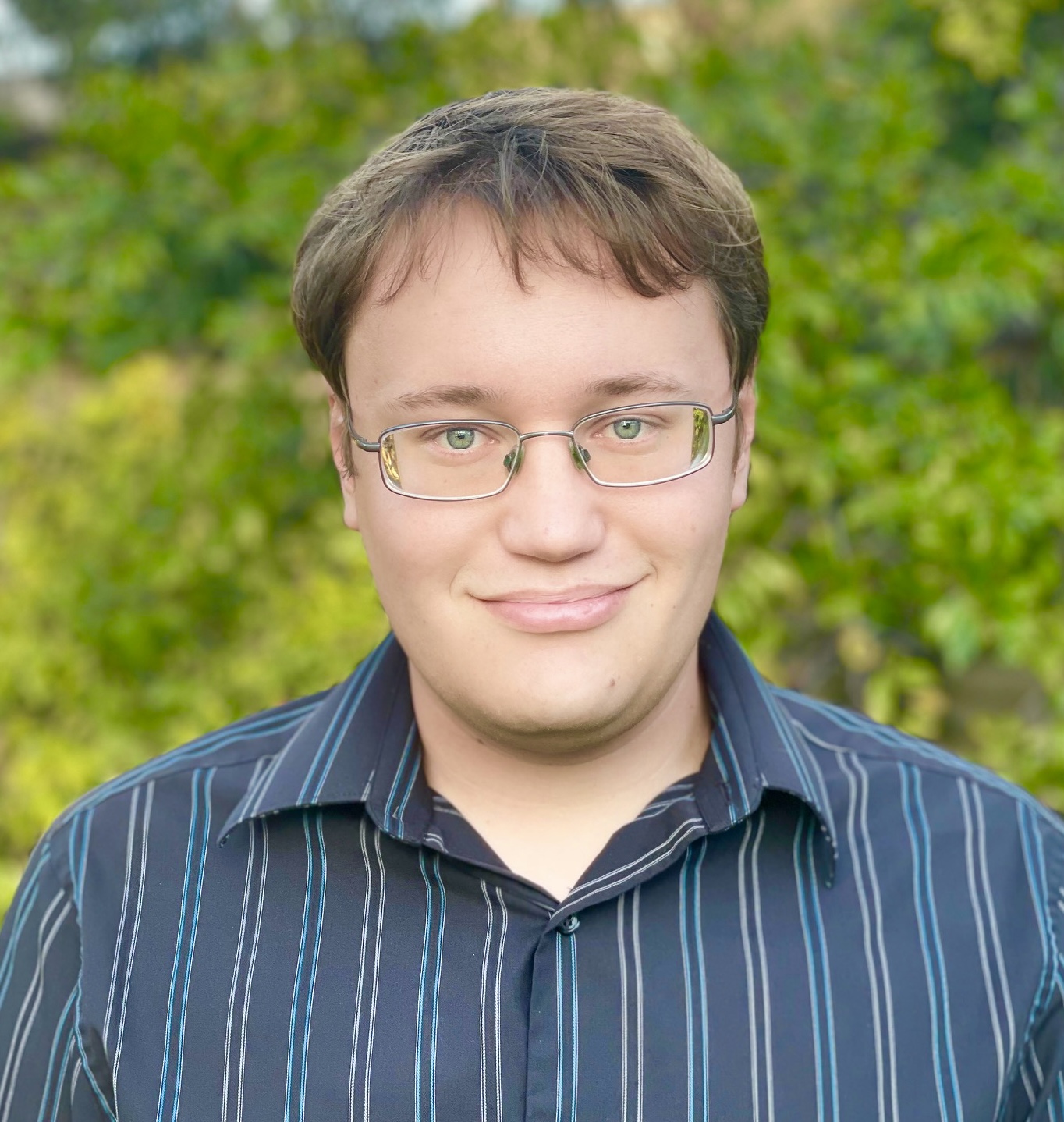 Austin Oguri is a screenwriter and has deep appreciation for the art of film in general, he aims to offer unique perspectives through his film reviews and feature articles. He also has a soft spot for lesser-known works, and enjoys spotlighting them whenever he can. Austin has always found it necessary for people to encourage and bring out the best in each other, and as a writer at The Hollywood Insider, he can combine that ideology with his ability to think outside the box and truly express his love for the arts in the best ways possible.