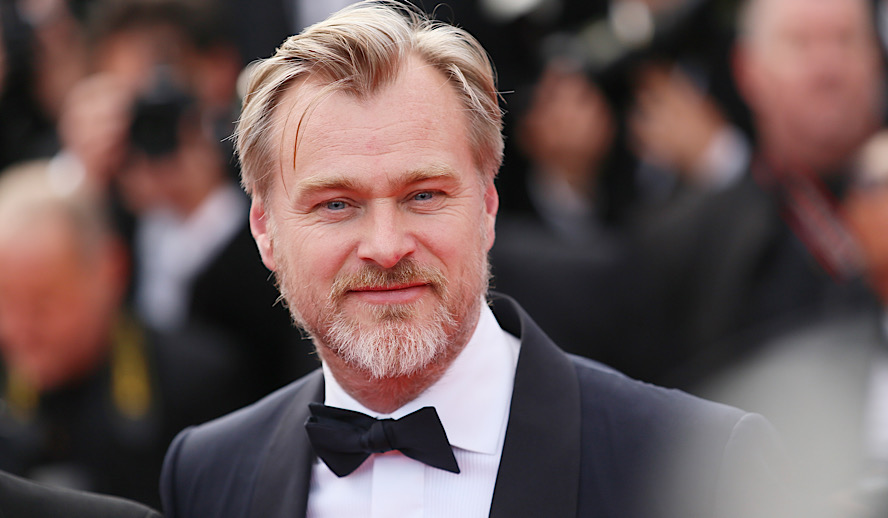 Photo: Christopher Nolan/Denis Makarenko/Shutterstock
There's no movie without a script, and I'd go so far as to declare screenwriting to be the hardest part of filmmaking, while also being its most essential. The technical aspects of filmmaking can always be improved upon with editing, a film can always look better given the right attention and vision from a cinematographer or a director. Actors can improve upon their deliveries with different takes to bring out the best in their lines. However, even if some, or even all, of those aspects in filmmaking, are compromised, sometimes the film is still salvageable.
A film can, and has, survived bad editing, mediocre cinematography, subpar soundtracks, and even wooden acting. But one thing a film can't survive, under any circumstances, is a bad script. The script is at the heart of any movie, and unlike most aspects of filmmaking, can't be fixed or rewritten from scratch in the middle of production. Of course, they can be edited and polished to a degree, but the very concept and foundation of the screenplay can only be handled in the beginning stages of a story.
Related article: 'In the Heights' – Behind the Scenes and Full Commentary/Reactions from Cast & Crew
Related article: The Hollywood Insider's CEO Pritan Ambroase: "The Importance of Venice Film Festival as the Protector of Cinema"
Because of its significance, a screenwriter's job is the most important in the industry. After all, without a script, there would be no movie. Beyond just being able to write a great script, an argument can be made that truly great screenwriters are able to come up with original ideas before translating them onto the big screen. Not to discredit screenplays that are adaptations from other sources, such as novels or comic books, but there's a certain level of relief that comes with adapting screenplays that's absent when writing an original piece of work. Adaptations, and the screenwriters who translate them, have the advantage of having a blueprint to draw their work from, one that often has a built-in fanbase. Original screenplays are riskier, which can put a lot of pressure on the screenwriter in question. But manifesting a truly unique piece that's successful is a rewarding experience in more ways than one, making those pressures and responsibilities worth it.
Today, we celebrate these five original screenwriters who graciously contributed their words and creativity to the industry, and Hollywood is better off for it.
Quentin Tarantino
Before Quentin Tarantino was one of the greatest directors alive, he was a video store clerk with ambitions of making it in the film business. In order to finesse his way into Hollywood's exclusive industry, he followed a path that many ambitious directors do when they're trying to get their foot in the door. Tarantino wrote a screenplay for his first movie, 'Reservoir Dogs', a cult classic about a heist gone wrong. After its release, 'Reservoir Dogs' went on to earn several accolades and awards, including receiving a spot on Empire Magazine's list of the 500 greatest movies of all time. 'Reservoir Dogs' went on to establish many of the familiar characteristics we've come to expect from a Tarantino project.
Related article: MUST WATCH – The Hollywood Insider's CEO Pritan Ambroase's Love Letter to Black Lives Matter – VIDEO
Subscribe to The Hollywood Insider's YouTube Channel, by clicking here.
Brutal violence and casual dialogue that's laden with hidden significance and meaning became the 'Basterds' director's signature techniques. To add to Tarantino's impressive resume, out of the nine feature films he's directed, he's written eight of them, with 'Jackie Brown' being the only film he's adapted from another source. His ability to keep mining original content from his own mind, for almost three decades no less, speaks volumes about his capacity and longevity as a writer.
Tarantino is also one of only five screenwriters in history who's won an Academy Award for Best Original Screenplay more than once, solidifying his place as not only one of Hollywood's greatest directors, but one of Hollywood's greatest writers as well.
Charlie Kaufman
Oftentimes, the sheer size of Charlie Kaufman's ideas seem too large for Cinema, but somehow Kaufman is able to make his gargantuan ideas fit within the frame of the big screen. If you're unfamiliar with his name, it might be because Kaufman has spent a large chunk of his career in the writer's room, penning the story for some of your favorite films. His writing credits include 'Being John Malkovich', 'Adaptation', and 'Eternal Sunshine of The Spotless Mind', which gifted Kaufman with a very well deserved Oscar for Best Original Screenplay. As the pattern of his work may indicate, Kaufman is a screenwriter that has often explored bizarre and near fantastical concepts by grounding them down to Earth. His stories often give off the feeling that they've been adapted, because there's a novel quality and poetry to his writing that seems to transcend Cinema. Because of this, over time Kaufman became one of the rare screenwriters whose name was more notable than the directors fielding his projects.  
Related article: Why Queen Elizabeth II Is One Of The Greatest Monarchs | Her Majesty Queen Elizabeth II of United Queendom of Great Britain & Northern Ireland (Video Insight)
Limited Time Offer – FREE Subscription to The Hollywood Insider
Click here to read more on The Hollywood Insider's vision, values and mission statement here – Media has the responsibility to better our world – The Hollywood Insider fully focuses on substance and meaningful entertainment, against gossip and scandal, by combining entertainment, education, and philanthropy.
After years of honing and perfecting his craft at screenwriting, Kaufman did what many successful screenwriters do and transitioned into directing. There, he hit a bit of a snag with his debut feature, 'Synecdoche, New York', an ambitious theater director whose body is shutting down due to illness. Although many praised the film, a good segment of its audience found the film to be a bit of a chore to get through, with 'Synecdoche' being a commercial flop at the box office.
His subsequent films, 'Anomalisa' and 'I'm Thinking of Ending Things' both garnered almost unanimous critical praise, with many applauding Kaufman's ability as a writer in both films. What Kaufman, and to an extent, Tarantino, showed cinephiles was how smooth the transition can be from screenplay to director. Not every director can be a great screenwriter, but Kaufman makes the argument that most great Screenwriters can make for great directors, having already pinned down the fundamentals of storytelling.
Aaron Sorkin
It's almost impossible to rattle off influential screenwriters in Hollywood without mentioning Aaron Sorkin, who's synonymous with screenwriting. Starting off as a playwright, Sorkin's talent and creativity were immediately recognized by Hollywood, and before long he was penning his scripts for film and television instead of just stage plays. One of his first contributions to Cinema was 'A Few Good Men', a legal drama starring Jack Nicholson and Tom Cruise about two Marines charged with murder. The film was a commercial and critical success that helped establish Sorkin as a screenwriter to be on the lookout for. From there, Sorkin lent his skills to TV and created popular shows like the 'West Wing' before returning to his true love in film. 
The late 2000s and 2010s really saw Sorkin come into his own as a writer. He had mastered his knack for natural yet fast-paced dialogue, which had become his trademark, and had adopted a style that was amiable to feature films. Around 2010, Sorkin had written 'The Social Network', which saw his natural aptitude for words merge with David Fincher's directorial vision to produce one of the most memorable films of the decade. 
Related article: The Hollywood Insider's CEO Pritan Ambroase: "The Importance of Venice Film Festival as the Protector of Cinema"
Related article: The Masters of Cinema Archives: The Hollywood Insider Pays Tribute to 'La Vie En Rose', Exclusive Interview with Director Olivier Dahan
Related article: – Want GUARANTEED SUCCESS? Remove these ten words from your vocabulary| Transform your life INSTANTLY
Damien Chazelle
Although many would consider Damien Chazelle a talented director, his movies wouldn't connect the way they do if it wasn't for his impressive abilities as a writer. Whereas some of the screenwriters on this list have been established for decades and come from different eras in filmmaking, Chazelle's rise is particularly resonant, as it's watching a screenwriter fulfill his potential in real-time. His feature debut, 'Whiplash', came out fairly recently in 2013, and had an immediate impact.
Part of the reason for its success is how believable and authentic the writing is. Even in films like the fantastical musical 'La La Land', Chazelle has an amazing ability to truly capture how real people talk and put that on film. His films, which so far have focused on the sacrifice necessary to achieve your goals, excel in relationship building, often forcing characters to choose between their soulmate and their passion. With most of his films being original, it's even more impressive that the young director has been able to manifest concepts so rich in subtext within the medium of Cinema. Because of this, Chazelle represents the present and future of both Cinema and screenwriting, and the future looks bright.
Christopher Nolan
As technically sound and beautifully shot as his films often are, the true magic behind his movies lives in his words. Whether he's writing his film from scratch, or adapting from ready-made source material, as a storyteller at heart Christopher Nolan always takes great care and attention to detail to the writing at first before unveiling his imagination on the big screen. Like most directors, he got into the business by writing a compelling feature, 'Following', which focused on a protagonist who had a habit of stalking strangers to fill a certain void in his life.
Because Nolan needed a quality story to get his name out there, he understands more than most the mechanics behind a solid, or even above average script. He earned an Oscar nomination for Best Original Screenplay twice, first for 'Memento' and second for 'Inception', and his films often generate a great amount of praise from cinephiles and colleagues. Part of this is because Nolan is very cerebral in his execution. His approach to screenwriting is methodical and meticulous, going to great lengths to simplify complex ideas just enough to make them commercially accessible without compromising the script's integrity. 
His screenplays are usually densely written. The dialogue isn't always as natural as some of his peers, but instead Nolan leans into a more poetic, Shakespearean style of writing that often includes monologues and slight exposition. The thing is, Nolan often pulls this kind of dialogue off well, where it doesn't take you out of the film. Instead, it engrosses you further. Nolan fully embraces lyrical prose that fully engages to honor the language of Cinema, and he often has the talent to pull it off.
By Tony Stallings
Click here to read The Hollywood Insider's CEO Pritan Ambroase's love letter to Black Lives Matter, in which he tackles more than just police reform, press freedom and more – click here.
An excerpt from the love letter: The Hollywood Insider's CEO/editor-in-chief Pritan Ambroase affirms, "The Hollywood Insider fully supports the much-needed Black Lives Matter movement. We are actively, physically and digitally a part of this global movement. We will continue reporting on this major issue of police brutality and legal murders of Black people to hold the system accountable. We will continue reporting on this major issue with kindness and respect to all Black people, as each and every one of them are seen and heard.
Just a reminder, that the Black Lives Matter movement is about more than just police brutality and extends into banking, housing, education, medical, infrastructure, etc. We have the space and time for all your stories. We believe in peaceful/non-violent protests and I would like to request the rest of media to focus on 95% of the protests that are peaceful and working effectively with positive changes happening daily. Media has a responsibility to better the world and The Hollywood Insider will continue to do so."
Ways to support Black Lives Matter Movement to end systemic racism
More Interesting Stories From The Hollywood Insider
– Want GUARANTEED SUCCESS? Remove these ten words from your vocabulary| Transform your life INSTANTLY
– Compilation: All James Bond 007 Opening Sequences From 1962 Sean Connery to Daniel Craig
– Do you know the hidden messages in 'Call Me By Your Name'? Find out behind the scenes facts in the full commentary and In-depth analysis of the cinematic masterpiece
– A Tribute To The Academy Awards: All Best Actor/Actress Speeches From The Beginning Of Oscars 1929-2019 | From Rami Malek, Leonardo DiCaprio To Denzel Washington, Halle Berry & Beyond | From Olivia Colman, Meryl Streep To Bette Davis & Beyond
– In the 32nd Year Of His Career, Keanu Reeves' Face Continues To Reign After Launching Movies Earning Over $4.3 Billion In Total – "John Wick", "Toy Story 4", "Matrix", And Many More
screenwriters, screenwriters, screenwriters, screenwriters, screenwriters, screenwriters, screenwriters, screenwriters, screenwriters, screenwriters, screenwriters, screenwriters, screenwriters, screenwriters, screenwriters, screenwriters, screenwriters, screenwriters, screenwriters, screenwriters, screenwriters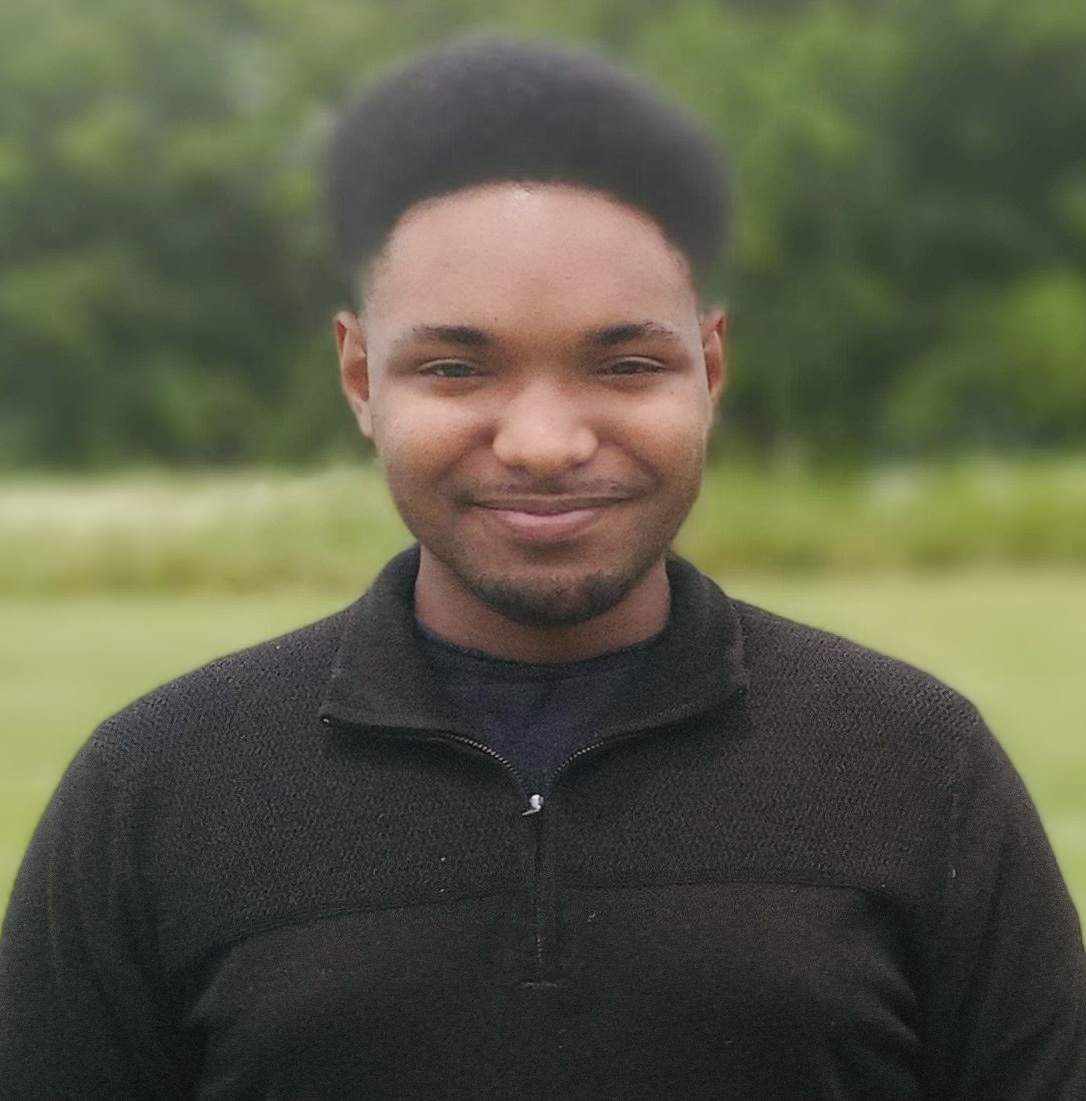 Tony Stallings is an avid follower of the entertainment industry who uses his passion for writing to relay meaningful, positive messages and narratives from the world of Hollywood. Tony doesn't just focus on covering entertainment, but delving into it. He prides himself on focusing on the bigger picture, concerned with how entertainment culture affects and shapes the world at large with utmost honesty. Tony's dedication to journalistic integrity, reliability and passion is a common bond that he shares with Hollywood Insider, and he's eager to help people recognize the value of entertainment through their platform.